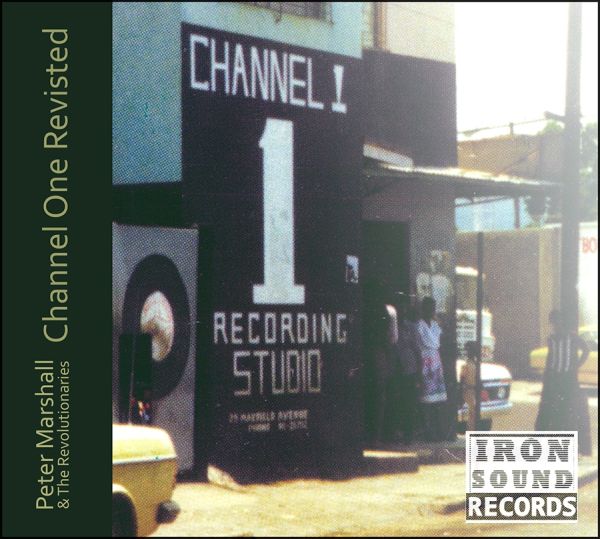 1 - MARSHALL, PETER -& REVOLUTIONARIES- - CHANNEL ONE REVISITED - (CD)
IRON SOUND

Peter Marshall (aka Kendrick Andy) features on an album originally released in 1995 and features Reggae and Roots vocal tracks, produced by Martin Campbell/Top Beat and co-arranged by Kendrick Andy. The album is also in the Showcase style, and features respective Dubs of each vocal track. The basic rhythms were originally recorded at Channel One JA in the mid 1970's and all vocal tracks were voiced at Channel One (UK) in 1995.

TRACKLISTING: 01. These Arms Of Mine 02. Arms Of Dub 03. Never Gonna Give My Heart 04. Give My Heart Dub 05. Heart And Soul 06. Heart And Soul Dub 07. Lord Take Up The Key 08. Key Dub 09. Every Time I See You 10. I See You Dub 11. Each Night 12. Each Dub 13. Never Loved A Girl 14. Loved Dub 15. Living In The City 16. City Dub 17. Outer Dub



Format: CD

Disc Quantity: 1
Release date: 27-04-2018
Item # : 514274
Availability: IN STOCK

[login]
2 - MARSHALL, PETER -& REVOLUTIONARIES- - CHANNEL ONE REVISITED - (LP)
IRON SOUND

Peter Marshall (aka Kendrick Andy) features on an album originally released in 1995 and features Reggae and Roots vocal tracks, produced by Martin Campbell/Top Beat and co-arranged by Kendrick Andy. The album is also in the Showcase format and features respective Dubs of each vocal track. The basic rhythms were originally recorded at Channel One JA in the mid 1970's and all vocal tracks were voiced at Channel One (UK) in 1995.

TRACKLISTING: 01. These Arms Of Mine. 02. Arms Of Dub. 03. Never Gonna Give My Heart 04. Heart And Soul. 05. Lord Take Up The Key. 06. Key Dub 07. Every Time I See You. 08. I See You Dub. 09. Each Night. 10. Never Loved A Girl. 11. Living In The City 12. City Dub.



Format: LP

Disc Quantity: 1
Release date: 08-05-2020
Item # : 541466
Availability: IN STOCK

[login]