New & updated section last updated: 23.08.2017
03.02.2017
OUT SOON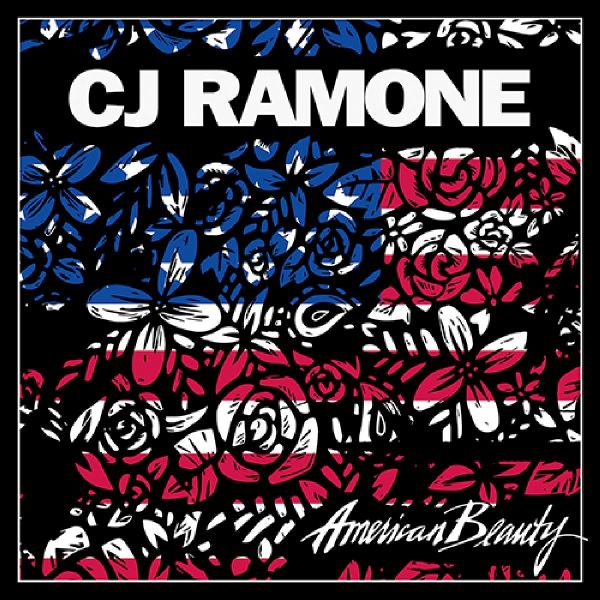 CJ RAMONE - AMERICAN BEAUTY - (CD/LP)
FAT WRECK CHORDS
Out of seven billion or so people on the planet, only seven have been lucky enough to be gifted the Ramones surname. CJ got the nod in 1989 when he expertly stepped in for Dee Dee, and played with the legendary punk quartet until they disbanded in 1996. CJ sang lead vocals on "Strength To Endure", and even wrote two tracks for Ramones farewell album Adios Amigos!. With all of this under his belt, CJ seems to just be getting started. Since 1996, CJ has continued to make music. CJ Ramones debut album Reconquista was unleashed unto the world in 2012, followed by Fat Wreck Chords debut Last Chance to Dance two years later. 2017 brings new fans and the Ramones faithful CJ Ramones strongest material to date in American Beauty. Featuring Steve Soto (Adolescents), Dan Root (Adolescents), and the addition of Street Dogs drummer Pete Sosa; AmericanBeauty continues the sound and style true to the Ramones. The spirit of 77 shines bright on tracks like "Yeah Yeah Yeah" and "Girlfriend In A Graveyard", while being unafraid to slow things down with "Before The Lights Go Out" and "Tommys Gone"(a delicate 90-second acoustic tribute to Tommy Ramone).



17.01.2017
OUT SOON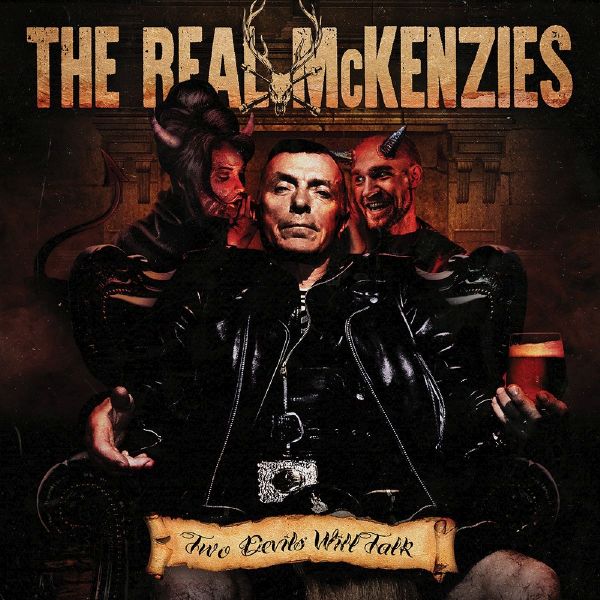 REAL MCKENZIES, THE - TWO DEVILS WILL TALK - (CD/LP)
FAT WRECK CHORDS

Two Devils Will Talk is packed with fourteen rousing songs that incorporate classic punk, hard folk, acoustic and electric instruments, all weaving in the Celtic influence for which the band is known.



28.06.2016
OUT NOW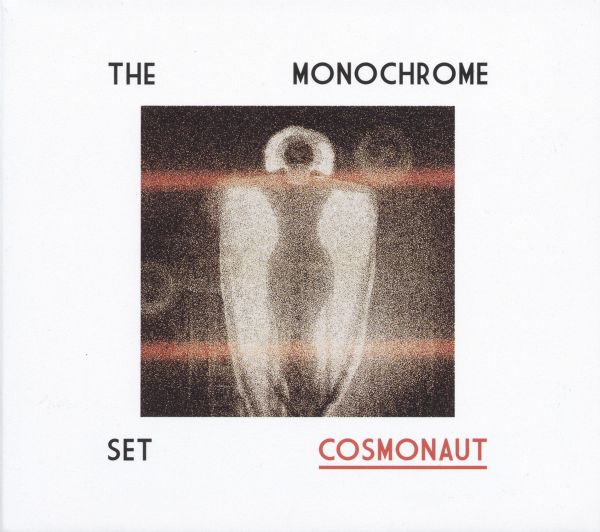 MONOCHROME SET, THE - COSMONAUT - (CD & LP/CD)
TAPETE
At the end of the 70s, The Monochrome Set were part of the first wave of post punk bands. Right from the beginning, the band earned a solid reputation as purveyors of fine pop, gaining praise from 80s contemporaries such as Morrissey and Edwyn Collins. Importantly, in later years this praise has continued with artists such as Franz Ferdinand, The Divine Comedy and Graham Coxon, all citing the band as a key influence on their own work. The Monochrome Set sound has often been described as timeless, and that alone explains why, over the years, the band has continued gaining admirers. "Cosmonaut", the band's 13th album, is a perfect example of this exhilarating mix. The title track opens with a Theremin cyber fly buzzing towards your skull before the song hits, launching you into a mirror dimension that is both familiar and alien. The whole album is a trip that starts with a hallucinating cash-till lady, then travels through dream-sets involving cannibalism, disaffected squirrels, strange gods, dying sweethearts, sexual depravity, Alzheimer's, backward evolution, and ends in an operating theatre, amid a sea of medical tentacles.



28.06.2016
OUT NOW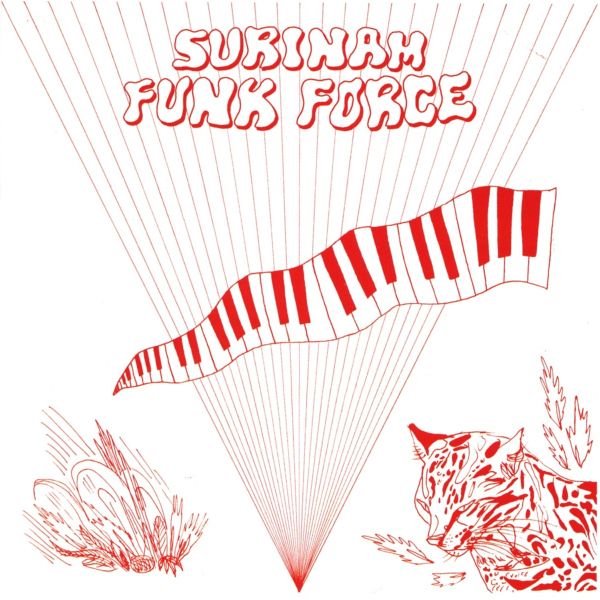 SURINAM FUNK FORCE - VARIOUS (CD/LP)
RUSH HOUR
A compilation of highly collectable and rare Surinamese 45's and LP cuts. Compiled by Antal Heitlager & Thomas Gesthuizen this is the follow up to the Kindred Spirits released Surinam! compilation. This volume goes even deeper into the field of 70ties and 80ties funk music from the Surinamese dance floors...
TRACKLISTING: 01. Steve Watson - Born To Boogie 02. Jam Band 80 - Jammin' (with The Jam Band) 03. Sonny Khoeblal - Craziest 04. Errol De La Fuente - Happiness 05. Sumy - The Funky "g" (only Comes At Night) 06. Explosion - Wakka Mang 07. Eddie Tailor - Love Dance 08. Ronald Snijders - Kaseko Attack 09. Astaria - Jamasa Roro 10. Sound Track Orchestra And Silvy - Tirsa Song (edit) 11. Cyntia - Jhoom Le 12. Langa Langa - Freedom Is The Thing



24.05.2016
OUT NOW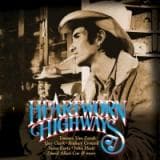 HEARTWORN HIGHWAYS - O.S.T. (CD/LP)
LIGHT IN THE ATTIC
Sometimes, a documentary maker is present at precisely the right moment to capture lightning in a bottle. It happened with essential punk doc The Decline of Western Civilization, it happened with Dylan's Don't Look Back and Chet Baker's Let's Get Lost, and it happened with 1976's Heartworn Highways.The iconic performance documentary saw filmmaker James Szalapski travel to Texas and Tennessee to capture the radical country artists reclaiming the genre via an appreciation for its heritage in folk and bluegrass and a rejection of the mainstream Nashville machine. Townes Van Zandt, Guy Clark, Steve Young, David Allan Coe, Steve Earle and many others appeared on both screen and soundtrack, where musical highlights include Clark's brilliant "Desperados Waiting For A Train", Young's stirring "Alabama Highways" and Van Zandt's emotional "Waiting Around To Die".The hard living - and hard partying - lifestyles of outlaw country's figureheads are played out on screen as we visit Van Zandt's Austin trailer, see Coe play in Tennessee State Prison, join the gang in Nashville's notorious Wig Wam Tavern and witness a liquor-fuelled Christmas at Clark's house. No wonder the film's original tagline read: "The best music and the best whiskey come from the same part of the country".Outside of a couple festival screenings, the movie remained unreleased for five years after its completion, finally hitting screens in 1981 and finding a cult audience ever since.

TRACKLISTING: 01. L.a. Freeway - Guy Clark 02. ''...that's A Lightnin' Lick...'' [dialogue] 03. Ohoopee River Bottomland - Larry Jon Wilson 04. That Old Time Feeling - Guy Clark 05. ''...people Condemn Whiskey...'' [dialogue] 06. Waitin Round To Die - Townes Van Zandt 07. I Still Sing The Old Songs - David Allan Coe 08. Intro 09. Desperadoes Waiting For A Train - Guy Clark 10. Bluebird Wine - Rodney Crowell 11. Alabama Highway - Steve Young 12. Intro 13. Pancho And Lefty - Townes Van Zandt 14. Texas Cookin' - Guy Clark 15. The Black Label Blues - Gamble Rogers 16. The Black Label Blues - Gamble Rogers 17. ''...these Guards All Drive Cadillacs!'' [dialogue] 18. River - David Allan Coe 19. One For The One - John Hiatt 20. Darlin' Commit Me - Steve Earle 21. Ballad Of Laverne And Captain Flint - Guy Clark 22. I'm So Lonesome I Could Cry - Steve Young 23. Mercenary Song - Steve Earle 24. ''...would You Do Elijah's Church?'' [dialogue] 25. Elijah's Church - Steve Earle 26. Silent Night - Rodney Crowell



06.02.2016
OUT NOW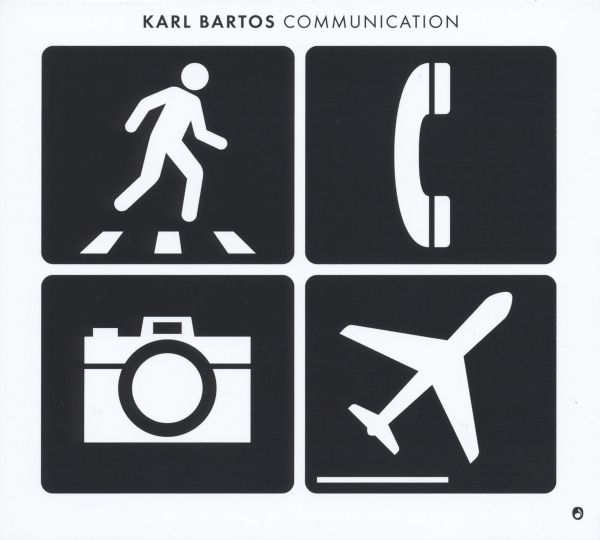 KARL BARTOS - COMMUNICATION - (CD & LP+CD)
TROCADERO
Communication is the debut solo album by ex-Kraftwerk member Karl Bartos. Originally released in 2003 - 13 years after leaving the legendary electronic group - it has now been entirely and pristinely re-mastered for re-release, complete with the bonus track Camera Obscura - a song that eschewsthe term bonus and in the context of the re-release becomes essential. The album is a concept record that deals with communication at the incredibly pivotal time in electronic media and digital culture, shortly after the turn of the millennium. "Communication is about the way images shape our view of the world and how electronic media is going to change the contents of our culture." (Karl Bartos, 2003) However, such was the sense of foresight and depth of thought that Bartos applied to the world of communication in a vastly-shifting aeon that this theme remains as relevant as ever in 2016. The worldof media described and envisioned back then has now simply become a day-to-day reality. Communication is a definitive piece of work that continues to resonate even in the present day, which alone would be enough to justify its re-release but there is another reason.

TRACKLISTING: 01. The Camera 3.56 02. Im The Message 5.02 03. 15 Minutes Of Fame 4.11 04. Reality 4.39 05. Electronic Apeman 5.36 06. Life 3.29 07. Cyberspace 6.33 08. Interview 4.43 09. Ultraviolet 4.08 10. Camera Obscura 6.30 (bonus-track) 11. Another Reality 3.26



02.09.2015
OUT NOW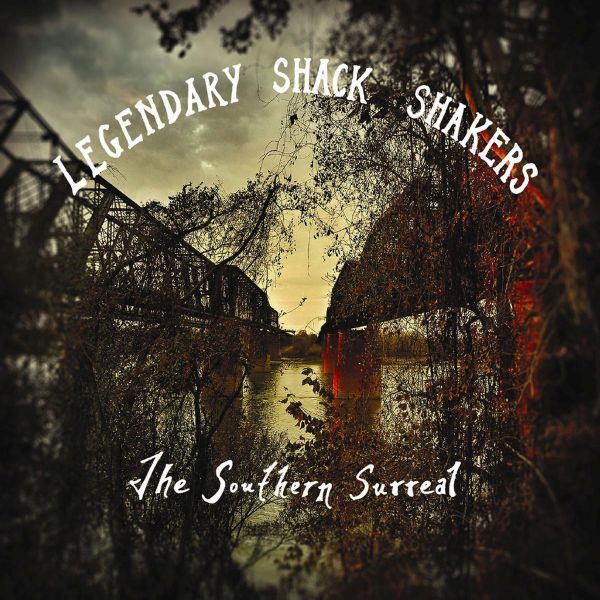 LEGENDARY SHACK SHAKERS - THE SOUTHERN SURREAL - (CD/LP)
The infamous, explosive Southern wrecking crew The Legendary Shack Shakers are back with a brand new full-length titled The Southern Surreal. Their first release in five years, the album lands on the bands 20th anniversary and is their Alternative Tentacles debut. In conjunction with its release, the band will tour across much of the United States and Europe this Fall. The Legendary Shack Shakers incendiary interpretations of the blues, punk, rock and country are all-at-once irreverent, revisionist, dangerous and fun. Built upon a haunting, Southern Gothic theme, The Southern Surreal is a fifteen-track set featuring regular band members Colonel JD Wilkes (vocals, harmonica, banjo), Rod Hamdallah (electric guitar), Mark Robertson (electric and upright bass) and Brett Whitacre (drums), with guest appearances by actor / musician and longtime Shack Shakers fan Billy Bob Thornton, and Jesus Lizard guitarist Duane Denison. Although not legendary upon being named, the Shack Shakers have grown into their reputation due to their six critically acclaimed studio albums, often heavy touring schedule and songs that have been featured on television shows such as HBOs True Blood. Past tour mates and fans include Reverend Horton Heat, Rancid, The Black Keys, Slim Cessnas Auto Club and Hank Williams III.



01.09.2015
OUT NOW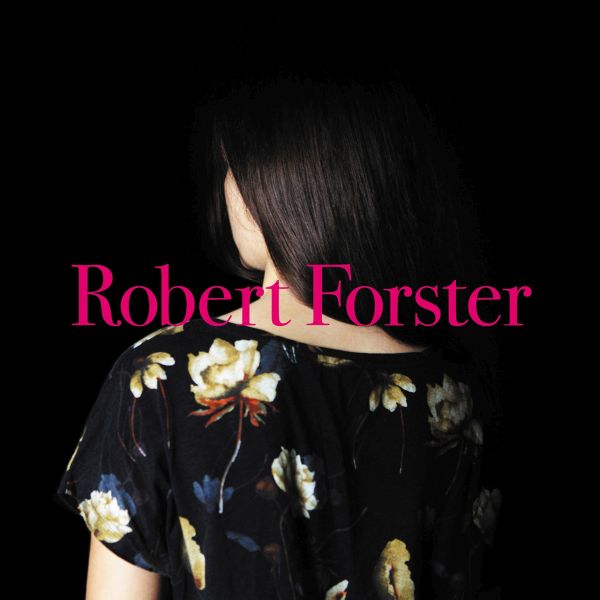 ROBERT FORSTER - SONGS TO PLAY - (CD/LP)
The album is really nothing like he's ever done before, although it retains many of the qualities we know from his songwriting: highly melodic, with incisive, witty lyrics attuned to real people and real lives. The surprise will be the spirit of the record, its sense of adventure and fun - especially after the meditative reflections of The Evangelist (recorded a year after the death of The Go-Betweens co-founder Grant McLennan).Seven years has brought a bolder, wilder approach to sound ... and a set of truly inspiring compositions. Pop songs. Five minute epics. A bossa nova tune. Singer-songwriter classics. Add the more experimental and detailed production assistance of Bromley and McDonald and no wonder - from the album's opening lines on the super-charged Learn To Burn - Forster is bursting to get out and tell his story.Time's a sequence and you wait for changes. Problem is you know I've got no patience. I've got no desire to be the fourth person in line.Seven years in the making. And worth every minute.



18.06.2015
OUT NOW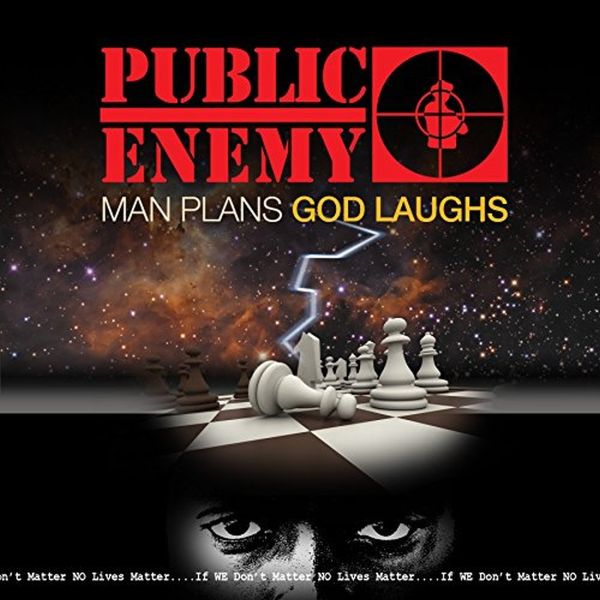 PUBLIC ENEMY - MAN PLANS GOD LAUGHS - (CD/LP/USB) SPITDIGITAL
"Man Plans God Laughs," is the brand new album by Hall of Famers Public Enemy. Chuck, Flavor, Lord, Griff, G-Wiz and the S1W's return for another album, bringing you all new music. If you thought your favorite PE album was "Apocalypse 91," wait until you hear this one!



28.05.2015
OUT NOW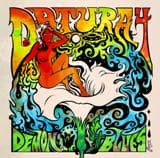 DATURA4 - DEMON BLUES - (CD/LP)
Hailing from Fremantle in Western Australia, DATURA4 is the brainchild of Dom Mariani (frontman of legendary Australian garage rockers The Stems and Power Pop favourites DM3) andGreg Hitchcock (former You Am I and one-time New Christs guitarist). In 2011 they joined forces combining a shared passion for full-tilt boogie, psychedelic rock and progressive blues. Along with drummer Warren Hall who previously played with The Drones and bass player Stu Loasby DATURA4 have been steadily building a reputation in their hometown with their live performances. With a healthy nod to Early 70s Australian Psych/Blues/Boogie from the likes of Buffalo, Coloured Balls, The Aztecs and latter era Masters Apprentices, "Demon Blues"represents Mariani & Hitchcocks love of hard hitting bell-bottom blues. The psychedelic cover art is by Joshua Marc Levy/Asheville Art Family.



28.05.2015
OUT NOW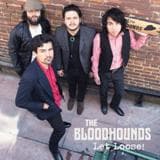 THE BLOODHOUNDS - LET LOOSE - (CD/LP)
The Bloodhounds play Blues / R&B rock nroll with a fresh, edgy, almost punk edge, and add a hint of a Latin groove to the mix. These guys are from East LA, and if you havent heard the news, thats where its all goin down these days! Though founded on electric sound they also dig the old jug band style of playing. Picking up cheap acoustic guitars, turning ordinary household items into instruments and constructing a traditional washtub-broomstick bass, they often busk in the streets of downtown Los Angeles to the delight of large crowds.



06.01.2015
OUT NOW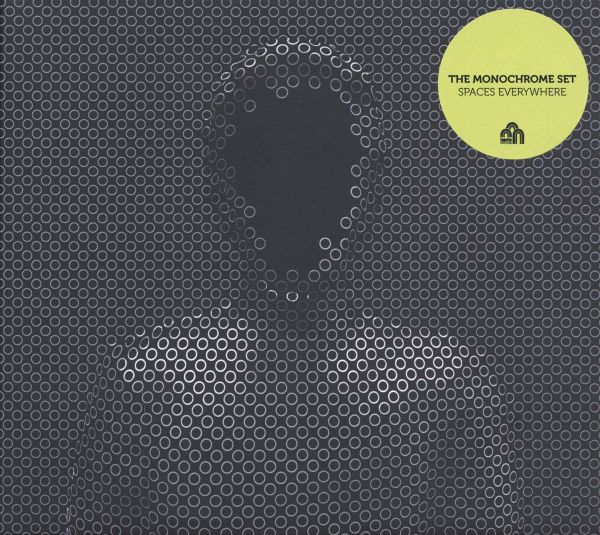 MONOCHROME SET, THE - SPACES EVERYWHERE - (CD/LP)
"On one hand, the music is very melodic and cheerful. The lyrics, however, deal with death, decay, change ... no wonder we are rather popular with the undead," says singer, guitarist and songwriter Bid of the new THE MONOCHROME SET album "Spaces Everywhere". A very particular humor. And a very unique sound: Although this time banjos, Hammond organ, female backing vocals and even flutes can be heard on the new album, experts and laymen alike will recognize: This is THE MONOCHROME SET. Undistorted, nervous guitars, like the soundtrack to a Nouvelle Vague film ... but one featuring Michael Caine, Louis de Funes and Belmondo (directed by Andy Warhol). Peculiarly timeless, it is a sound that can not be categorized. Although rooted in the 1950s and 60s (the guitar sound, for example, is a hybrid of Duane Eddy and Sterling Morrison), it still feels oddly modern. Then there is Bid's voice, which this time is more reminiscent of the great American crooners than of Lou Reed. Bid wrote most of the songs in May and June of 2014. Perhaps the band's popularity among the undead will diminish upon hearing the springtime air that can thus be detected in this music?



16.12.2014
OUT NOW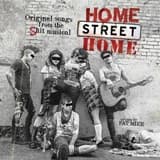 NOFX & FRIENDS - HOME STREET HOME - (CD/LP)
Home Street Home is a new musical written by Fat Mike of NOFX, Jeff Marx, and Soma Snakeoil that will begin production in February, 2015 The album Home Street Home features performances by members of NOFX, Alkaline Trio, Descendents, Lagwagon, No Use For a Name, Mad Caddies, Frank Turner, The Living End, Old Man Markley, Me First and the Gimme Gimmes, Dropkick Murphys, Bad Cop/Bad Cop, Dance Hall Crashers, The Aggrolites, Limp, The Real McKenzies, Mariachi El Bronx, R.K.L., and Tony award winner Lena Hall (Hedwig and the Angry Inch). Album includes songs that will not appear in the live musical. For fans of NOFX, Hedwig and the Angry Inch, Rocky Horror Picture Show!



16.12.2014
OUT NOW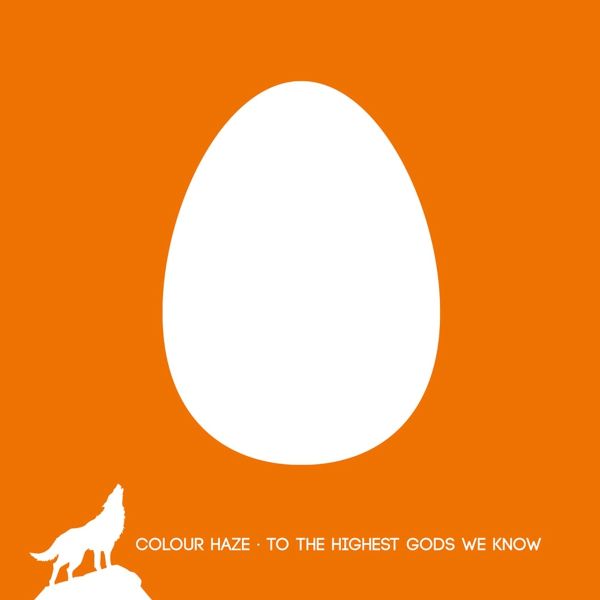 COLOUR HAZE - TO THE HIGHEST GODS WE KNOW (CD/LP)
New studio album with 5 new tracks - running time aprox 42 minutes....
TRACKLISTING: 01. CIRCLES 02. PARADISE 03. UEBERALL 04. CALL 05. TO THE HIGHEST GODS WE KNOW



09.09.2014
OUT NOW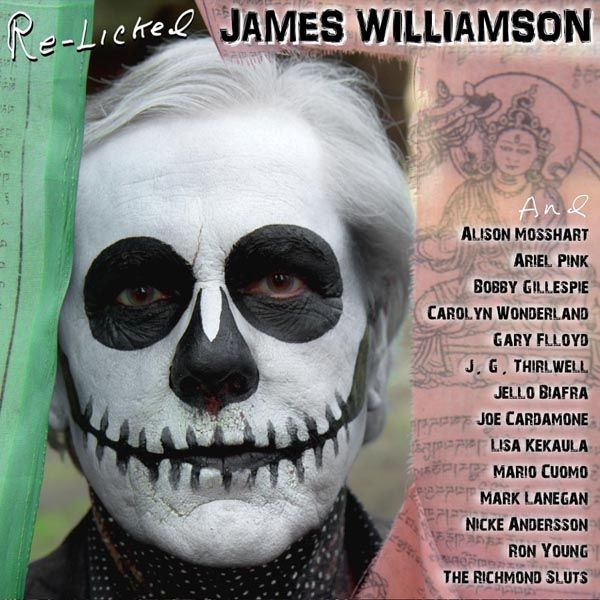 WILLIAMSON, JAMES - RE-LICKED - (CD+DVD/LP+CD+DVD)
plus 24-page booklet of liner notes and pictures of the artists and musicians who participated in the making of the album; includes the 16 track CD (ten vinyl tracks plus six bonus tracks) and a 35 minute DVD that is almost entirely an in-studio making-of film, with candid shots of most of the singers and musicians, as well as three video teasers for the album. Features vocals by: JELLO BIAFRA, CAROLYN WONDERLAND, BOBBY GILLESPIE, ARIEL PINK, ALISON MOSSHART, LISA KEKAULA, JOE CARDAMONE, MARK LANEGAN, RON YOUNG, MARIO CUOMO, NICKE ANDERSSON, THE RICHMOND SLUTS, GARY FLOYD & J.G. THIRWELL!



09.09.2014
OUT NOW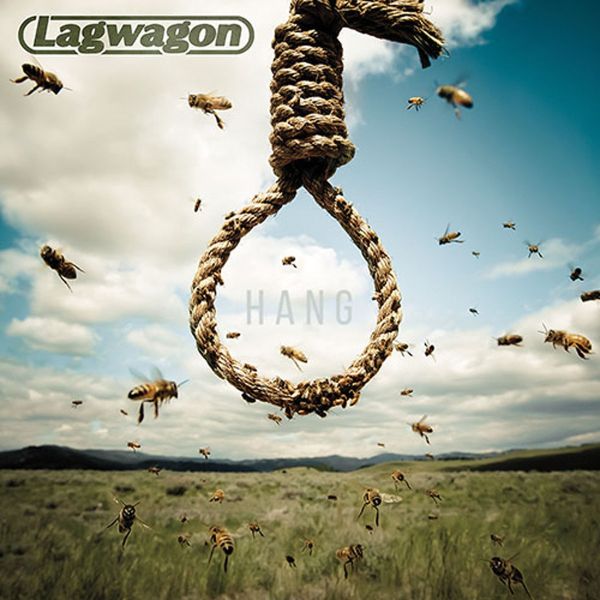 LAGWAGON - HANG - (CD/LP)
First new album in 9 years! While most veteran bands coast into the finish line echoing a familiar cadence, hemmed in by the parameters of the sound theyve defined, LAGWAGON are just now realizing their full potential and picking up speed at the end of the race. As a band that has been heavily influential on modern punk, LAGWAGONs existing resume is beyond reproach, yet Hang outshines all past exploits by utilizing every bit of their hard-earned experience, musicianship, and song writing savvy. Musically its a concoction of Hoss, Trashed, and Blaze, seasoned with Duhs metallic overtones and Lets Talk About Feelings strong sense of melody, and finished off witha progressive character as yet unseen on any previous release. Lyrically its a stunningly substantive commentary on the modern world, written through the lens of a lifetime of visceral experience. Hang is the perfect balance of music and meaning; massive riffs playing off of unforgettable hooks and classic melody, all bound by a stirring tone and message. Casual and dedicated LAGWAGON fans will be blown away by what Hang accomplishes, but it transcends merely appealing to existing devotees. Hang will be reflected on as a quintessentialand genre-defining opus.



09.09.2014
OUT NOW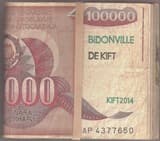 DE KIFT - BIDONVILLE - (CD)
De Kift is opgericht in 1988. 10 studio albums: Yverzucht (1989), Krankenhaus (1993), Gaaphonger (1996), Vlaskoorts (1999), Koper (2001), Vier voor Vier (2003), 7 (2006), Hoofdkaas (2008), Brik (2011), Bidonville (2014). Teksten worden altijd samengesteld uit fragmenten uit de wereldliteratuur, voor dit album ook uit documentaires en film. Albumverpakkingen van De Kift zijn altijd uniek en vaak (deels) met de hand gemaakt door een vrijwillige 'plakploeg'. Verpakkingen waren o.a. een sigarenkist, schilderijtje, postpakketje, een kookboek en nu een pak hyperinflatie-geld.



15.07.2014
OUT NOW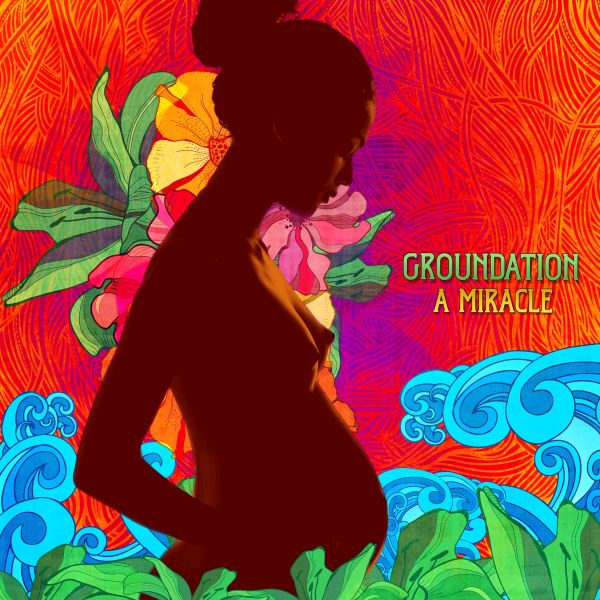 1 - GROUNDATION - A MIRACLE - (CD/2LP)
SOULBEATS
Rooted in the reggae one-drop sound of Jamaica, Groundation seamlessly incorporates the harmonic, polyrhythmic, and improvisational elements of jazz, breathing new life into both genres. As one critic described it, Groundation begins at the crossroads where Burning Spear meets John Coltrane. Groundations unique reggae fusion can be heard from villages in Thailand, to the favelas of Brazil, from the mountains of New Zealand, to Moroccan cafes and college dorm rooms in the United States. Since 1998 theyve performed in more than thirty countries on six continents, sharing the stage with such diverse artists as Jimmy Cliff, Sly and the Family Stone, The Roots, Kanye West, and Sonic Youth. Continuing the bands long history of collaboration with Jamaican roots reggae legends like Don Carlos, IJahman Levi and The Congos, Groundations 8th full-length studio album evokes the lasting and eternal influence of Bob Marley, "A Miracle" will features Marcia Griffiths and Judy Mowatt, founding members of Marleys legendary backing vocal trio the I-Threes. The picture is completed by the pen of Neville Garrick, Marleys art director from the time of the "Rastaman Vibration" album (1976).



10.07.2014
OUT NOW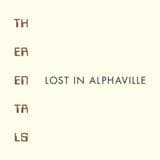 RENTALS, THE - LOST IN ALPHAVILLE - (CD/LP)
POLYVINYL

Lost In Alphaville is a true sonic achievement, The Rentals best album by a mile, a blissfully righteous storm of broken-up guitars, buzz-saw synthesizers, brutally, barbaric rhythms which crumble and crackle against a wash of strings, male and female voices-all blending into 10 perfectly formed pop songs. Not only have The Rentals completely surpassed their first two albums, but Sharp just might be putting forward the best work of his entire career. Features Weezer founding member Matt Sharp and also features Patrick Carney (The Black Keys), Jessica Wolfe & Holly Laessig (Lucius), Ryen Slegr (Ozma) and Lauren Chipman (The Section Quartet). Mixed by D. Sardy (LCD Soundsystem, Jay Z)!



10.07.2014
OUT NOW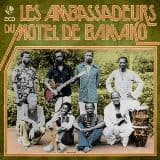 LES AMBASSADEURS DU MOTEL - AMBASSADEURS DU MOTEL DE BAMAKO - (CD)
STERNS

This Big Band from Mali formed in the early 1970s and now one of the legendary outfits in the African music world. Many gifted individuals have drifted through the ranks, including Salif Keita and Kante Manfila. The recorded prolifically and toured widely in Francophone West Africa, ranking a zenith of popularity and performance towards the end of the 70s.They recorded between 1973 -1978 5 albums and 2 singles. By the 1980s life was proving more difficult for large dance bands everywhere and, despite the change to Ambassadeurs Internationaux in the early 80's. Les Ambassadeurs du Motel de Bamako are playing some reunion gigs in the fall 0f 2014. Here the essential compilation: Cd 1 Manding tracks/Cd 2 the funky tracks with various lead singers.



10.07.2014
OUT NOW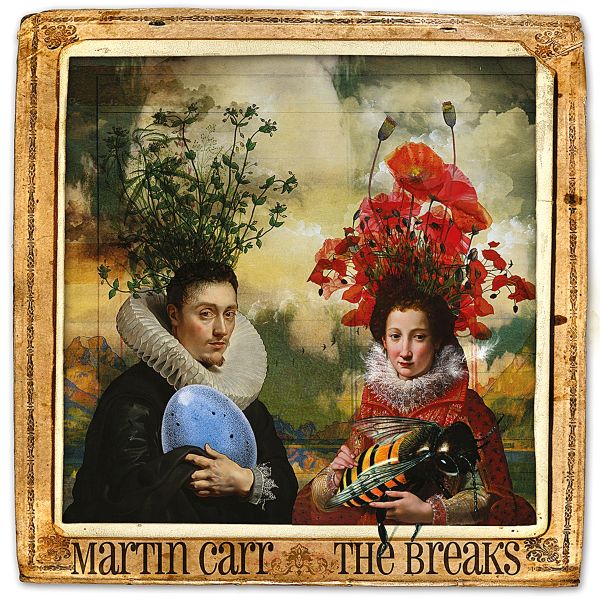 1 - CARR, MARTIN - THE BREAKS - (CD/LP)
TAPETE
Martin Carr was the main songwriter of The Boo Radleys. He was the force behind their position as stars of Alan McGee's Creation Records, their chart hits and NME front covers. Tapetes roster is large and varied: lots of local bands, but also some from the US, Scandinavia and Austria, plus, in Lloyd Cole and Bill Pritchard, a couple of hugely accomplished UK artists with deep history and maverick tendencies. Martin Carr fits that bill perfectly: a songwriter whose work is pop but not necessarily populist, and whose trajectory reveals an ambivalent relationship with conventional sensibilities. Indeed, its an issue he grapples with on one of The Breaks keynote songs: "Here I am swimming in the mainstream/I tell my friends I subvert it from within. I tell myself Im happy as I am."



03.07.2014
OUT NOW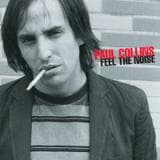 1 - COLLINS, PAUL - FEEL THE NOISE - (CD/LP)
ALIVE

Paul Collins new rock n roll concept album produced by Jim Diamond! Feel The Noise! Yeah , its a concept man. Rock n roll... remember that? Well I do, like it was yesterday. Standing on the corner of Hollywood & Vine in LA or on Columbus & Broadway in front of Aquarius Records in North Beach San Francisco circa 1975. Thinking that all I wanted to do is rock out, so sick of everything I was hearing on the radio, all those bands seemed to suck to me, I couldnt understand what happened to the real rock n roll that I grew up on. Where did it go ? Where were theballs? Where were the guts? Where were the songs that blew my mind, the guitar licks, the harmonies. what happened? For too many years after that all I heard was the same old thing. "rock n roll is dead". Every time I heard it, it made me mad, it made me think. yeah. FUCK YOU! Then I heard the Ramones, and things got better for a while, and then it got bad again. Then I heardNirvana and things got better again for a while, then they got bad again, but at that point I didnt really care anymore because I knew that Rock N Roll was never gonna die. you know why? Because there will always be a new generation of kids who will dig this shit as much as I do. Feel The Noise! Remember kids, the future is in your hands! Keep on Rocking! - PAUL COLLINS.



02.01.2014
OUT NOW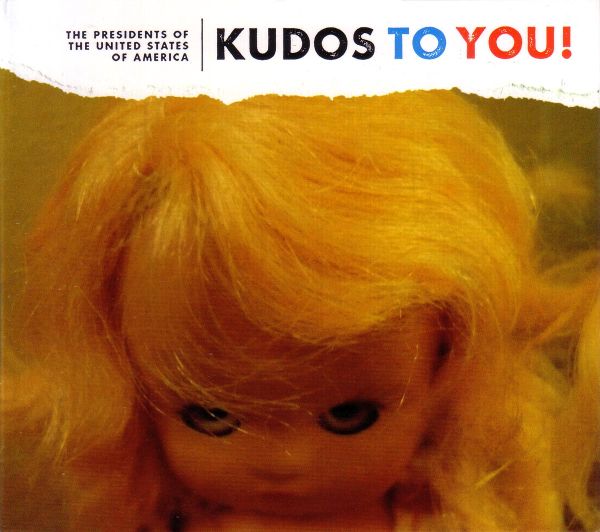 PRESIDENTS OF THE UNITED STATES OF AMERICA - KUDOS TO YOU! - (CD)
2014 brings Kudos To You!, the 7th full length studioalbum from Seattle's The Presidents Of The UnitedStates Of America. Since 1994, PUSA has beenspreading their skewed and joyous brand of pop toaudiences the world over.PUSA has no idea where this album came from.As "full-time part-timers", PUSA had thought themselvesto be "post album", enjoying a relaxed and limited touringschedule combined with liberal hammock time. When they booked two days with their longtime producer and FOH engineer MARTIN FEVEYEAR last October there were no expectations, and no material other than Singer Chris Ballew's notebook. WHOOPS things got out of hand, and a month later Kudos To You! was tracked, necessitating changing their annual PUSAFEST shows inPortland and Seattle to record-release shows. Zing! Kudos To You! is a happy mix of old, new, and brand spanking new, that should hit right at the soft tissue of PUSA fans old and new. Ok, mostly old, but still it's a fun listen and should eventually be purchased by everyone on the planet.



02.01.2014
OUT NOW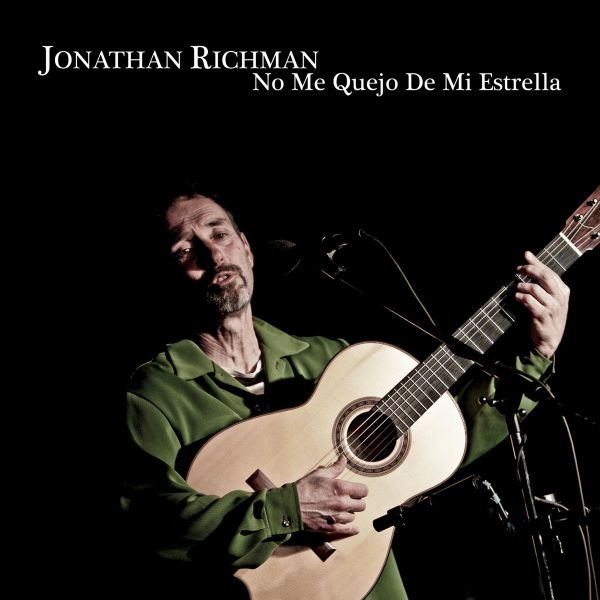 RICHMAN, JONATHAN - NO ME QUEJO DE MI ESTRELLA - (CD/LP)
A collection personally picked by Jonathan Richman, featuring songs from his albums of the last 14 years plus two new tracks from 2013 only available on a limited 7" until now. A rare case of a musician who gets richer, more colourful and stronger with time, yet never forgetting his original flavor.
TRACKLISTING: 01. La Guitarra Flamenca Negra 02. La Fiesta Es Para Todos 03. You Can Have A Cellphone That's Ok But Not Me 04. Because Her Beauty Is Raw And Wild 05. No One Was Like Vermeer 06. When We Refuse To Suffer (i) 07. When We Refuse To Suffer (ii) 08. Here It Is 09. Old World 10. My Baby Love Love Loves Me Now 11. Not So Much To Be Loved As To Love (second Version) 12. My Love For Her Ain't Sad 13. Her Mystery Not Of Highheels And Eyeshadow 14. I Took A Chance On Her 15. Maybe A Walk Home From Natick High School 16. Con El Merengue



08.11.2013
OUT NOW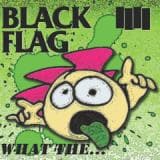 BLACK FLAG - WHAT THE... - (CD/LP) - SST
BLACK FLAG's long-awaited 22-track album of NEW MUSIC will be released on December 3. What The ... is a monumental collection of scathing songs that is the essence of BLACK FLAG. WHAT THE..., BLACK FLAG's 19th release in their genre-defining catalog, is a riveting progression for the band. Starting with its first track, the churning My Heart's Pumping through to the searing Wallow in Despair, the album blazes through the music that is sure to brand the Bars on your brain.



28.10.2013
OUT NOW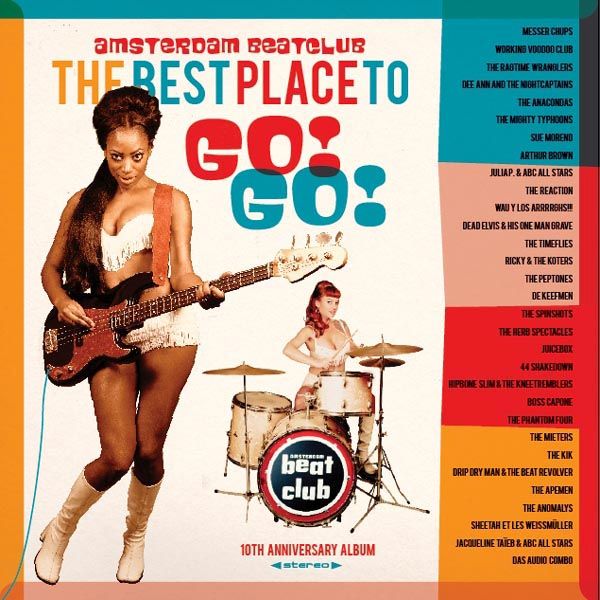 VARIOUS (AMSTERDAM BEATCLUB 10TH ANNIVERSARY ALBUM) - THE BEST PLACE TO GO! GO! - (2CD/2LP) - SONIC RENDEZVOUS /MUNSTER
An outstanding 2 record-set (Munster Records/Sonic Rendezvous), presenting the very best bands and artists that performed at Amsterdam BeatClub over the last decade! You'll find the best in Garage, Rock'n'roll, Surf, Beat etc. ever to be combined on one record! Included will be a wicked 16 page book full of photos, rare flyers, full length stories and inside information about 10 years of Amsterdam BeatClub, "The Best Place To Go-Go"!! www.AmsterdamBeatClub.nl. TRACKLISTING: 01. Messer Chups - Mickey Rat (2:04) 02. Working Voodoo Club - Hey Mama (2:17) 03. The Ragtime Wranglers - The Manhunt (2:34) 04. Dee Ann And The Nightcaptains - I Shot Mister Lee (2:29) 05. The Anacondas - The Big Bang (1:47) 06. The Mighty Typhoons - Spanish Onions (2:35) 07. Sue Moreno - City By Night (2:49) 08. Arthur Brown - The Unknown (4:59) 09. Julia P. & Abc All Stars - The Best Place To Go!go! (3:01) 10. The Reaction - Flush Me (2:04) 11. Wau Y Los Arrrrghs!!! - Delincuente (1:59) 12. Dead Elvis & His One Man Grave - Cold Heart Of Mine (2:14) 13. The Timeflies - Mony Mony (3:12) 14. Ricky & The Koters - Ford Mustang Blues (3:06) 15. The Peptones - Cant Win (2:28) 16. De Keefmen - You Remind Me (2:54) DISC #2: 01. The Spinshots - Before He Left (5:45) 02. The Herb Spectacles - Caf Rica (2:24) 03. Juicebox - Switchblade (1:33) 04. 44 Shakedown - Safronia B. (2:12) 05. Hipbone Slim & The Kneetremblers - Bullmoose (2:54) 06. Boss Capone - Pussy Corner (3:12) 07. The Phantom Four - The Green Room (2:18) 08. The Mieters - Feestje (2:46) 09. The Kik - Zeg Dat Je Van Me Houdt (2:04) 10. Drip Dry Man & The Beat Revolver - Posh And Dirty (2:43) 11. The Apemen - Cor Steijn Rides The Wild (2:37) 12. The Anomalys - Won't You Listen (3:01) 13. Sheetah Et Les Weissmueller - Elle N'aime Qu'elle-meme (2:52) 14. Jacqueline Taieb & Abc All Stars - 7h Du Soir (3:23) 15. Das Audio Combo - Time Lock (2:33)



19.06.2013
OUT NOW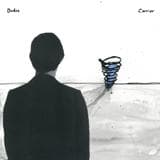 DODOS, THE - CARRIER - (CD/LP)
POLYVINYL
Meric Long and Logan Kroeber recorded The Dodos newalbum, Carrier, in their hometown of San Francisco. Afterguitarist Chris Reimer passed away in early 2012, The Dodosreassessed everything about the band - in particular Longssongwriting. "Chris was a huge influence on the way I think about guitar, songwriting, and music in general," reveals Long. "Seeing how he could transform and shape sound with an electric guitar inspired me to explore more tones and use those tones tobegin writing a song." And so, when he began to formulate the tracks that would ultimately comprise Carrier, Long employed two principles he inherited from Reimer: patience to let a song develop and a judgment-free enthusiasm for sound. Recorded at John Vanderslices Tiny Telephone Studio with by Jay and Ian Pellicci (Deerhoof, Matt Pond PA). Featuring Magik Magik Orchestra (Death Cab For Cutie, Sting, Nick Cave and the Bad Seeds).



19.06.2013
OUT NOW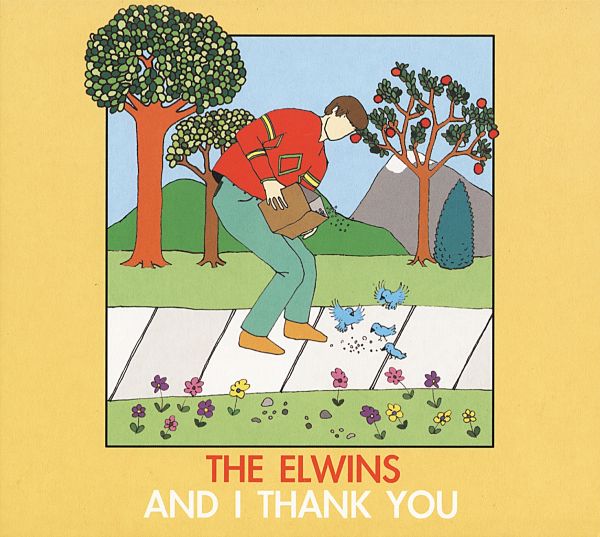 ELWINS - AND I THANK YOU - (CD/LP)
AFFAIRS OF THE HEART
Recorded in Seattle with Bill Moriartry in the producers chair (BLONDE REDHEAD, ISLANDS, Stephen Malkmus) and L. Stu Young (PRINCE, SUM 41) on mixing duties, the album resonates with a love of classic pop from the obvious (THE BEATLES, THE BEACH BOYS, Cat Stevens) to the more obtuse (Zappa being a particular favourite of Feurds). Thus it should be no surprise that the ten tracks rarely burst the three minute barrier yet pack a suitcase of hooks and the odd handbrake turn; And I Thank You may be built on classic pop but THE ELWINS arent interested in being revivalists.



26.04.2013
OUT NOW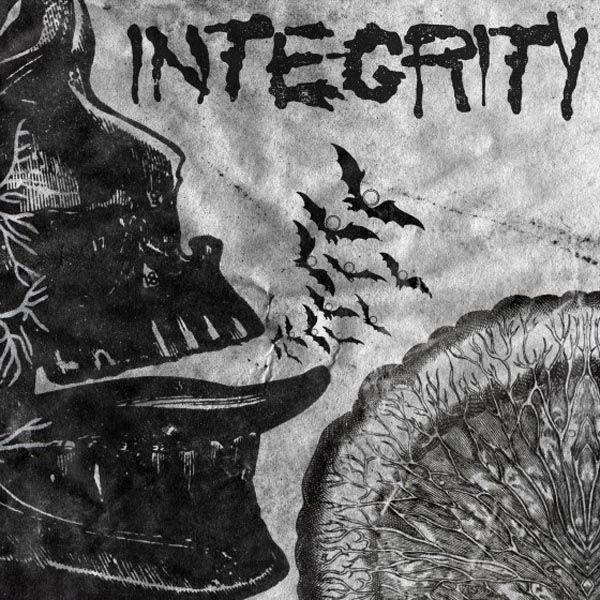 INTEGRITY - SUICIDE BLACK SNAKE - (CD/LP)
MAGIC BULLET /A389

Legions of converted souls worldwide have hailed the name INTEGRITY since 1988. Dwid Hellin and company surged out of the Cleveland underground with a seething style of metal hell-bent on murder, revenge, the occult, and beyond. Amidst countless eras, labels, and line up shifts, founding member/singer, Dwid Hellion continues to carry the band forward, forming his own label, the "Holy Terror Empire", and becoming as iconic within the extreme music underworld as David Koresh, Jim Jones, and Pol Pot are to population control. Over time, the visual and musical dimensions of INTEGRITY have grown fathoms, culminating into the most diverse album in the band's storied existence.



26.04.2013
OUT NOW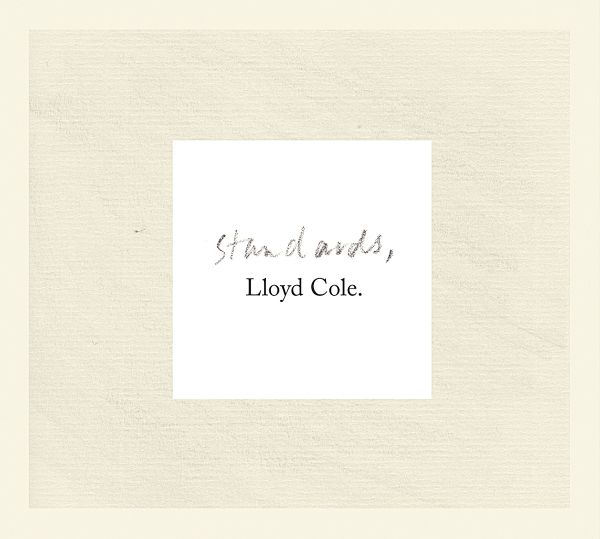 LLOYD COLE - STANDARD - (CD/LP+CD)
BUREAU B
Inspired in part by the vitality he found in septuagenarian Dylans acclaimed 2012 album Tempest - says Cole, 52: "I took it as a kick up the backside." - Standards is a gloriously electric rocknroll record and arguably the best thing he has made since his groundbreaking debut with the Commotions, 1984s Rattlesnakes.



26.04.2013
OUT NOW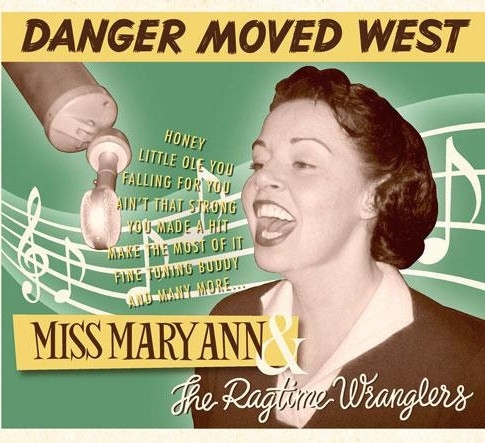 1 - MISS MARY ANN & THE RAGTIME WRANGLERS - DANGER MOVED WEST - (CD/LP)
SONICRENDEZVOUS
Heres the long-awaited new release of Miss Mary Ann & the Ragtime Wranglers "Danger Moved West". It contains 16 songs: catchy ones written by Miss Mary Ann herself, some by Californians Carl Sonny Leyland and Dave Stuckey plus some covers like the title track. Style of the album: rockabilly / rock and roll.The recordings have been made with vintage equipement while playing live in the studio. The band managed to catch a much stronger live feel onto tape then on their earlier albums. Easy for the band this time, because all of the studio sessions took place in between tours through Europe and concerts in the USA and Russia.This time Miss Mary Ann decided to write and record more danceable songs, like "Little Ole You", "You Made a Hit" and "Do You Wanna Rock"; songs that are just asking to be picked-up by the djs. These are alternated with some mid-tempo songs in which Mary Anns stunning voice stands out even more; just listen to "Strange Things" or "Make the Most of It".Guest musicians on the album are New Ranch Girl "Pepper", singing superb harmony vocals at 2 tracks, plus "Boogie Woogie Hall of Famer" Carl Sonny Leyland at the piano on his own song "Honey" and one extra. Both guests already shared stage with the band at various festivals; they fit in just perfectly.



12.04.2013
OUT NOW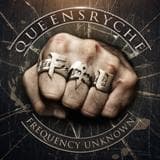 1 - QUEENSRYCHE - FREQUENCY UNKNOWN - (CD/LP/MC)
DEADLINE
25 years after the Mindcrime revolution, the Ryche returns with their 13th Studio album- an new chapter in the epic saga of one of the most critically adored and commercially successful metal bands of all time! Vocal powerhouse and frontman Geoff Tate leads the HEAVIEST R˙che ever, including longtime guitarist Kelly Gray plus newly acquired bassist Rudy Sarzo (Quiet Riot) and drummer Simon Wright (AC/DC, DIO)! Guest appearances by K.K. Downing (Judas Priest), Chris Poland (Megadeth), Ty Tabor (Kings X), Paul Bostaph (Slayer), Lita Ford, Brad Gillis (Night Ranger), Dave Meniketti (Y&T) and more!Packaged with bonus tracks - 4 Queensr˙che classics, newly recorded, including the smash hit single "Silent Lucidity!" Starting April 6 the band will embark on the nationwide 25th Anniversary Operation Mindcrime tour!After 30+ years of music making, most bands are content to simply trudge along, putting out the same type of album again and again, trying to recapture the glory of days past. Not this band, not Queensr˙che. With every new release, Geoff Tate and company push themselves into new directions, new sounds, and dizzying new heights. The result is that Queensr˙che is just as vital and musically relevant today as they ever were. Even when they revisit older ideas, as they did in 2006 with the long awaited sequel to Operation: Mindcrime, the result was one of the most thrilling releases of their extraordinary career. Now, a new chapter is about to be written, a new album, anda new line-up that unites frontman Tate with a stellar group of new players and seasoned vets.Arguably the heaviest version of Queensr˙che ever assembled, the band not only wrote and recorded the 10 brand new songs on Frequency Unknown, but will also be hitting the road toperform the entire Operation: Mindcrime album at select venues across the nation in celebration of that albums 25th anniversary. Make no mistake about it, Queensr˙che is still a musical force to be reckoned with and their legions of fans will undoubtedly be celebrating in 2013!



03.04.2013
OUT NOW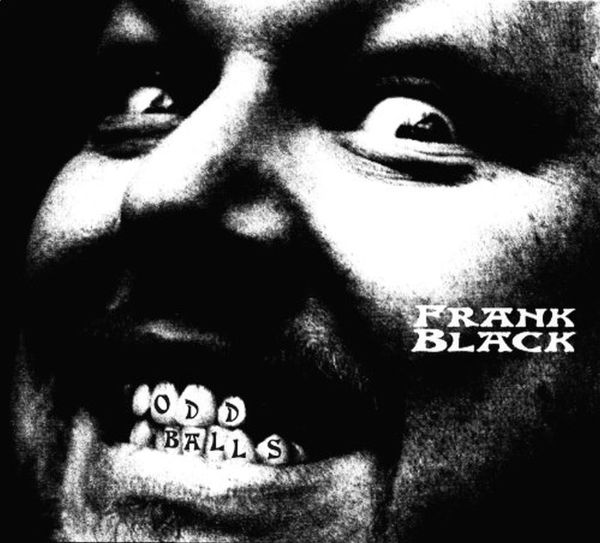 BLACK, FRANK - ODDBALLS - (CD/LP)
BUREAU RECORDS
The Bureau is proud to present the release of Frank Blacks Oddballs, a collection of rare gems recorded between 1994 and 1997.Though technically a re-release, Oddballs is a special treat for fans and historians of Blacks epic career. In its initial release in 2000, it was only sold to the lucky folks who went to Frank Black and the Catholics shows. The album is currently out of print, which should be a crime. Oddballs was made during Frank Blacks transition from a solo studio magician to a purist who recorded everything totally live to 2-track (the method which would eventually be perfected by Frank Black and the Catholics). Many of Oddballs treasures are b-sides either from Blacks 1994 acclaimed studio masterpiece Teenager of the Year or from the almost-live, totally raw and powerful Cult of Ray from 1995. Though these oddities are obscure, they are in no way throwaways. Rather, Oddballs gives us a deeper glimpse into Blacks unique vision of rock n roll. There are moments of real poetic beauty in the very surreally rocking "Announcement" and in the punky adieu to actor John Candy "At the End of the World". These are songs at the heart of who Frank Black is at heart: an oddball. Here he is most open and carefree about it. Not many people can yell "Hate Me! My jackets not right" at the top of their lungs and make us like them, yet somehow Frank Black knows how to do it. Oddballs also features outtakes from that era including covers of Roxy Musics "Remake/Remodel" and the Beau Brummels classic "Just a Little



27.02.2013
OUT NOW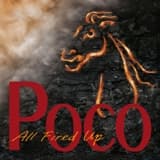 POCO - ALL FIRED UP - (CD)
BLUE ROSE
For 45 years, Poco has been making music in the realm of the classic country rock sound that they helped found in the late 60s, one of the inspired other acts to follow suit - bands such as The eagles, Firefall, The Little Ribver band and Pure Prairie League. But to persist across six decades, you ned to have a rabid fan base that considers your music to be a soundtrack to their livers, or ontinue to evolve and refine you sound while staying true your roots. Poco doe both and it's why their new studio album - their first in eleven years - All Fired Up, is a celebration of longevity and unparalleled songwriting. Poco, still led by singer and songwriter Rusty Young, the addition of two more excellent songwriters in bassist Jack Sundrud and keyboardist Michael Well aswell as drummer George Lawrence over the past decade, helped to re-shape Poco for another generation.



20.02.2013
OUT NOW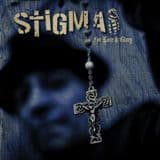 STIGMA - FOR LOVE & GLORY - (CD/LP)
SUNNY BASTARDS
Not only did Vinny Stigma co-found the legendary Agnostic Front but he has also played guitar with NYHC stalwarts Madball. In 2009, Vinny stepped to the forefront with his more punk infused side-project, Stigma, and released "New York Blood." Since then, he's been busy touring with Agnostic Front internationally, yet has found time to write and record the sophomore solo effort entitled "For Love & Glory."



06.02.2013
OUT NOW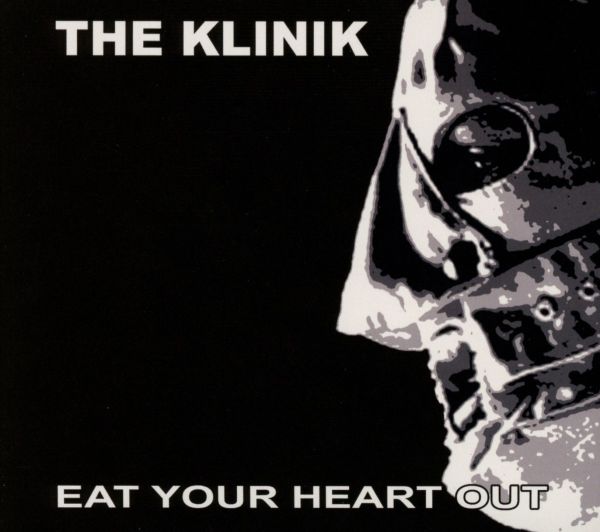 KLINIK, THE - EAT YOUR HEART OUT - (CD/LP)
OUT OF LINE
A legend returns with the first new album in the original line up after 22 years! When Marc Verhaeghens and Dirk Ivens formed under the "The Klinik"-moniker more than 29 years ago, they created an all-new subgenre of electronic music with their enthralling mix of cold, harsh, sequencer-dominated sounds, watered down arrangements, minimalist lyrics and a distinctive, hissing vocal style. Floor fillers, like "Memories", "Moving Hands" or "Black Leather" are still standard repertory in most underground clubs around the world and the groups bare-bones-no-nonsense Industrial-sound is an important inspiration for aspiring groups to this day. On "Eat Your Heart Out", the band has assembled 9 new tracks in the trademark The-Klinik-sound which trickles out of the speakers in a cold, menacing, sparse and often rather fearsome way.



06.02.2013
OUT NOW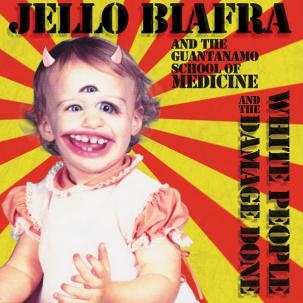 JELLO BIAFRA AND THE GUANTANAMO SCHOOL OF MEDICINE - WHITE PEOPLE AND THE DAMAGE DONE - (CD/LP)
ALTERNATIVE TENTACLES
The second full-length from Jello Biafra and the Guantanamo School of Medicine picks up where last falls SHOCK-U-PY! left off. Covered in gruesome detail this time are corruption ("The Brown Lipstick Parade"), "Werewolves of Wall Street," "Road Rage," and corporate McMedia making pop stars out of small-time crooks to shield the big ones ("John Dillinger") or tabloid pop stars to lobotomize everyone else ("Hollywood Goof Disease"). The title track shines a light on our never-ending foreign policy disasters in ways even Jellos spoken word albums never did. "Crapture" is the perfect song to play for those lovely End Times believers, pointing out how much better the world would be for everyone else left behind-replete with melodies on the scale Biafra hasnt really touched since "Moon Over Marin." Former Dead Kennedys vocalist delivers his first concept album since Frankenchrist. Eye-catching Winston Smith cover art!



30.01.2013
OUT NOW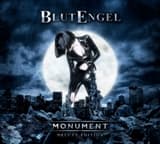 BLUTENGEL - MONUMENT - CD
OUT OGF LINE
Give me your hand and let me take you on a strange and wonderful journey into a dark and fascinating world. With ,Monument", their most opulent album production to date, Blutengel are popularizing Gothic lifestyle in an addictively catchy way. The Berlin-based charts storming bands talent for transforming off-beat subjects and odes to non-conformism into haunting melodies is effectively complemented by a gigantic production and fresh, theatralic outbursts. Chris Pohl and his band play out all facets of their one and a half decades spanning career, embarking on an aural journey that manages to keep the listener mesmerized with dark, minimalist club sounds, monumental dark Pop anthems and deep, emotional ballads.



30.01.2013
OUT NOW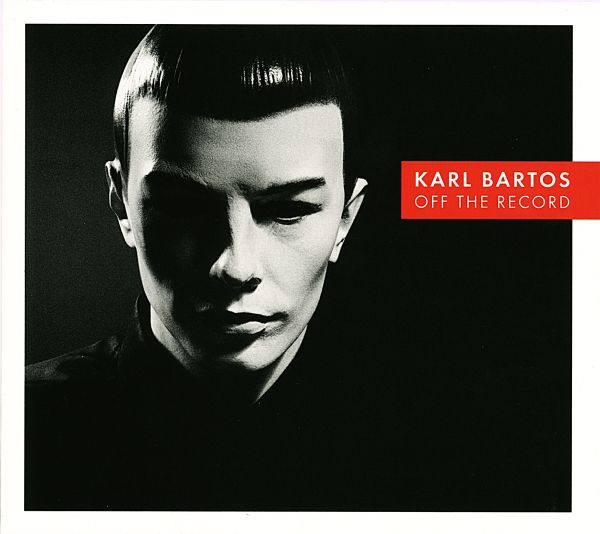 BARTOS, KARL - OFF THE RECORD - CD/LP
BUREAU B
OFF THE RECORD - THE NEW ALBUM FROM KARL BARTOS, EX-KRAFTWERK! An audio-visual sensation! Lost for many years, some of his early music has been reconceived and re-contextualised in a thrilling modern setting. Heres the story: during Kraftwerks heyday Karl Bartos wrote - off the record - a secret acoustic diary. Based on his musical jottings - rhythms, riffs, hooks, sounds, chords and melodies - this is what he has come up with today: twelve brand new, exciting, timeless songs. First run of the CD Version will have a 44 Page Booklet, later Versions will have a 20 Page Booklet.



VARIOUS
BEACH DIGGIN', VOL. 5 (CD)
HEAVENLY SWEETNESS

Last volume of this compilation series, again a great one.., Holding amazing tunes from across the globe that you probably already have been looking for.Over the last five years and as many volumes of their Beach Diggin compilations, Guts and Mambo have explored the reefs of five continents, dredged the sea beds of countless seas and oceans, ex ... read more >

Disc Quantity: 1
Release date: 2017-09-04
Item # : 505794
Availability : IN STOCK

Format : CD
[login]
NO USE FOR A NAME
RARITIES VOL. 1: THE COVERS (CD)
FAT WRECK CHORDS

When it comes to CLASSIC Fat Wreck bands NO USE FOR A NAME certainly need no introduction, but heres the scoop: NO USE FOR A NAME were one of the first bands on Fat Wreck Chords andremain a cornerstone of the label roster. Their unique take on California punk emphasized equally innovative and catchy melody, paired with top-flight musicianship. ... read more >

Disc Quantity: 1
Release date: 2017-08-18
Item # : 505005
Availability : IN STOCK

Format : CD
[login]
ARNOCORPS
THE UNBELIEVABLE (CD)
ALTERNATIVE TENTACLES

Arnocorps, inventors of Action Adventure Hardcore Rock n Roll, continue to inspire heroes and sheroes world-wide! Their latest classic The Unbelievable was recorded in recognition of over fifteen years of undying support that spans the globe! These sonic allegories contain the unmistakably ballsy Austrian-accented vocals, complemented by the ba ... read more >

Disc Quantity: 1
Release date: 2017-08-25
Item # : 506346
Availability : IN STOCK

Format : CD
[login]
FERROCHROME
MEDUSA WATER (CD)
MESHWORK

Imagine two music artists - one living in Germany and one living in Ireland. Both never met - they are justcommunicating via e-mail. But both are connected with their passion for electronic music. Welcome toFERROCHROME!FERROCHROME is a new project by Dirk Krause (Armageddon Dildos, DKDENT & Retro Adapter) from Dldorf andAidan Casserly (Empire S ... read more >

Disc Quantity: 1
Release date: 2017-08-04
Item # : 505460
Availability : IN STOCK

Format : CD
[login]
VARIOUS
EARLY DAYS, THE (POST PUNK, NEW WAVE, BRIT POP &.. (CD)
UNTER SCHAFEN

Let's dance to Joy Division. Indeed! The King Kong Kicks - DJ-Crew rewind to the 80's, press the play button andcompile the re-discovery. Tracks, which joined us through big times, gently summarized in a new tension field,without loosing the juvenile eccentricity."The Early Days" is written on the wrapper, which could hardly be more up-to-date. ... read more >

Disc Quantity: 1
Release date: 2017-08-01
Item # : 506471
Availability : IN STOCK

Format : CD
[login]
PROJECTED
IGNITE MY INSANITY (CD)
RAT PAK

Projected "Ignite My Insanity" is the new sophomore release from the super-group comprised of Sevendust guitarist John Connolly, Alter Bridge/Creed drummer Scott Phillips, Sevendust bassist Vinnie Hornsby and Tremonti guitarist Eric "E-ROCK" Friedman and is the long awaited follow-up to their 2012 self-released debut album "Human".Ignite My Ins ... read more >

Disc Quantity: 2
Release date: 2017-08-11
Item # : 505064
Availability : IN STOCK

Format : CD
[login]
SPAIN
LIVE AT THE LOVESONG (CD)
DIAMOND SOUL

Slowcore originators Spain celebrate the one year anniversary of their Los Angeles residency with a live album that includes jazz guitarist Bill Frisell, violinist/vocalist Petra Haden, and Best Coast's Bobb Bruno.

Disc Quantity: 1
Release date: 2017-07-28
Item # : 505429
Availability : IN STOCK

Format : CD
[login]
TEENAGE BOTTLEROCKET
STEALING THE COVERS (CD)
FAT WRECK CHORDS

Since their breakout Fat Wreck release They Came From the Shadows in 2009 followed by Freak Out TEENAGE BOTTLEROCKET have been on a relentless (and successful) mission to bring their frenzied and fun-filled brand of music to the masses. After abrief stint on Rise Records and the release of their highly acclaimed album Tales From Wyoming; TEENAG ... read more >

Disc Quantity: 1
Release date: 2017-08-04
Item # : 505003
Availability : IN STOCK

Format : CD
[login]
PUOANE, TUTU
THE JONI MITCHELL PROJECT LIVE (CD)
SOULFACTORY

Selection of live-tracks taken from two concerts of Tutu Puoanes Joni Mitchell Project during its recent 2017 spring tour. Beautiful renditions of some of Mitchells incredible tunes, with an open improvisational approach. Nice testament to Puoanes beautiful voice, her charisma on stage and her interaction with the audience.

Disc Quantity: 1
Release date: 2017-08-04
Item # : 506352
Availability : IN STOCK

Format : CD
[login]
GROSSKOPF, HARALD -& EBERHARD KRANEMANN-
KRAUTWERK (CD)
BUREAU B

Harald Grosskopf and Eberhard Kranemann transmit cosmic sonic visions of today, tomorrow and beyond in one of the most exciting collaborations in recent years.Krautwerk - German efficiency, original, sensational and mind-melting man-machine transcending art, the philosophy of unbounded sonic colours and resistance thinking. For the first time e ... read more >

Disc Quantity: 1
Release date: 2017-08-04
Item # : 503654
Availability : IN STOCK

Format : CD
[login]
LUNCH, LYDIA -& CYPRESS GROVE-
UNDER THE COVERS (CD)
RUSTBLADE

The New York No-Wave-icon LYDIA LUNCH is back with a new album! With "Under The Covers", the American all-round artist presents an album made up of cover songs: together with the British guitarist CYPRESS GROVE, she reinterprets songs by THE DOORS, JON BON JOVI and Nashville-troubadour AARON LEE TASJAN.

Disc Quantity: 1
Release date: 2017-07-25
Item # : 506208
Availability : IN STOCK

Format : CD
[login]
HOCICO
THE SPELL OF THE SPIDER (CD)
OUT OF LINE

There are few groups that can claim to have played a major role in shaping an entire genre, but Erk Aicrag and Racso Agroyam, better known as Hocico, did just that. The duo not only put Mexico on the map for an entire scene (...previously only associated with tequila and sombreros), but also managed to become a game changer for the dark side of ... read more >

Disc Quantity: 1
Release date: 2017-07-28
Item # : 505266
Availability : IN STOCK

Format : CD
[login]
MELLOW MARK
NOMADE (CD)
DIGITALE DISSIDENZ

Echo award winner Mellow Mark ist one of Germany's most successful Reggae-artists since 15 years. Feature guestare Thomas D (Die Fantastischen Vier), Jamaram, Uwe Banton and many more.

Disc Quantity: 1
Release date: 2017-07-21
Item # : 505277
Availability : IN STOCK

Format : CD
[login]
SUICIDE COMMANDO
FOREST OF THE IMPALED (CD)
OUT OF LINE

Suicide-Commando-mastermind Johan van Roy takes us to the darkest part of the human psyche and allows us to partake in the struggle with the demons that have been plagueing him all his life. Instead of trying to up the ante on BPM-counts or revelling in cheap provocation, Suicide Commando go for maximum intensity on ,Forest Of The Impaled", cre ... read more >

Disc Quantity: 1
Release date: 2017-07-28
Item # : 505262
Availability : IN STOCK

Format : CD
[login]
ESMARK
MARA I (CD)
BUREAU B

Esmark, named after a glacier at Spitzbergen that debouches into the Ymerbay, is a collaboration between the sound architect Nikolai von Sallwitz (Taprikk Sweezee, Karachi Files) and the experimental artist Alsen Rau (Scheich in China, On+Brr).Both have worked on various experimental and performative projects together since 2001.Alsen Rau is al ... read more >

Disc Quantity: 1
Release date: 2017-07-28
Item # : 504693
Availability : IN STOCK

Format : CD
[login]
ESMARK
MARA II (CD)
BUREAU B

Esmark, named after a glacier at Spitzbergen that debouches into the Ymerbay, is a collaboration between the sound architect Nikolai von Sallwitz (Taprikk Sweezee, Karachi Files) and the experimental artist Alsen Rau (Scheich in China, On+Brr).Both have worked on various experimental and performative projects together since 2001.Alsen Rau is al ... read more >

Disc Quantity: 1
Release date: 2017-07-28
Item # : 504696
Availability : IN STOCK

Format : CD
[login]
FAERGROUND ACCIDENTS
CO-MORBID (CD)
LOUDER THAN WAR

The debut album from legendary Sheffield band Faerground Accidents sees a brilliant collection of late night songs, a missive from bohemia laced with perfect melodies and a bright and thrilling rush of neon melodies and great acidic lyrics from a band that Adam Ant calls the best new band in the UK and are also tipped for success by the likes o ... read more >

Disc Quantity: 1
Release date: 2017-07-14
Item # : 505060
Availability : IN STOCK

Format : CD
[login]
(GHOST)
EVERYTHING WE TOUCH TURNS TO DUST (CD)
N5MD

"Everything We Touch Turns to Dust" is the 4th full length album from Denver based IDM producer and ought era electronica aficionado (ghost). "Everything We Touch Turns to Dust" is the continuing soundtrack to a narrative that has been passed on from the previous (ghost) albums and EPs "Departure", "A Vast And Decaying Appearance", "Elas EP" an ... read more >

Disc Quantity: 1
Release date: 2017-06-02
Item # : 503809
Availability : IN STOCK

Format : CD
[login]
VARIOUS
SELECTORS 003 - MARCEL DETTMANN (CD)
DEKMANTEL

Following celebrated compilations from Motor City Drum Ensemble and Young Marco - and with the second edition of its limited-capacity festival in Croatia right around the corner - Dekmantels Selectors series now continues with an edition curated by Marcel Dettmann.Although hes now known as one of the worlds most celebrated techno artists, even ... read more >

Disc Quantity: 1
Release date: 2017-07-28
Item # : 504814
Availability : IN STOCK

Format : CD
[login]
ALPHA STEPPA
3RD KINGDOM (CD)
STEPPAS

To mark 7 years of Steppas Records, we proudly present '3rd Kingdom', the eagerly anticipated 2nd album from Alpha Steppa. The son and nephew of UK dub pioneers Alpha & Omega (Greensleeves/VP), Alpha Steppa has been surrounded by soundsystem and dubplate culture from a young age. Now a talented producer in his own right, his productions connect ... read more >

Disc Quantity: 2
Release date: 2017-07-07
Item # : 505062
Availability : IN STOCK

Format : CD
[login]
LOST BALLOONS
HEY SUMMER (CD)
DIRTNAP

Texas and Japan team up for a trans-pacific, two-man summertime pop explosion! Lost Balloons are Jeff Burke (Radioactivity, Marked Men, etc.) and Yusuke Okada of Japans incredible Suspicious Beasts. Hey Summer is their second album, following 2015s self titled debut on Germanys Alien Snatch Records. The two play all the instruments (although th ... read more >

Disc Quantity: 1
Release date: 2017-06-16
Item # : 505087
Availability : IN STOCK

Format : CD
[login]
TELESCOPES, THE
AS LIGHT RETURNS (CD)
TAPETE

After thirty years of pursuing his singular artistic vision, Stephen Lawrie is more focussed than ever. "I found myself in a position in the early 90s where the main concern everyone around me had was whether or not the next song I wrote was a hit. Looking back now its obvious The Telescopes were never going to be that kind of a deal, but at th ... read more >

Disc Quantity: 1
Release date: 2017-07-07
Item # : 502999
Availability : IN STOCK

Format : CD
[login]
SCHNEIDER KACIREK
RADIUS WALK (CD)
BUREAU B

The Duesseldorf / Hamburg duo Schneider Kacirek released their debut album some three years ago. A coarse energy ran through "Shadows Documents", drawing on the pair of musicians' various excursions to Kenya as producers. "Shadows Documents" was a somnambulistic interpretation of Kenyan music using drums and percussion (Kacirek) and analogue sy ... read more >

Disc Quantity: 1
Release date: 2017-07-07
Item # : 503885
Availability : IN STOCK

Format : CD
[login]
V8 WANKERS
THAT'S MY PIECE (CD)
STREET JUSTICE

Still alive and kicking after 15 years with 4 brand new tracks! Limited edition of 250 copies. comes with booklet in miniposter format. Produced by Peter from Peter Pan Speed Rock!

Disc Quantity: 1
Release date: 2017-04-21
Item # : 499013
Availability : IN STOCK

Format : CD
[login]
NEDERLANDS BLAZERS ENSEMBLE
VOICES FROM THE EAST: MOHSEN NAMJOO (CD)
NBELIVE

Voices from the East - Mohsen Namjoo & Nederlands Blazers Ensemble. If you flee your homeland, can you pack up your stories and take them with you? Soloists Mohsen Namjoo gives his eager response to this question in this extraordinary performance with the Netherlands Wind Ensemble (Nederlands Blazers Ensemble). Mohsen Namjoo is known as Irans a ... read more >

Disc Quantity: 1
Release date: 2017-07-14
Item # : 504760
Availability : IN STOCK

Format : CD
[login]
DARKFALL
ROAD TO REDEMPTION (CD)
BLACK SUNSET

Since its founding in January 1995 the Austrian band DARKFALL has been celebrating demanding and uncompromising Thrashed Death Metal, which has been featured both on the first two releases "Winter Leaves" (1998) and "Dimensions Beyond" (1999) and on the followings "Firebreed" (2001) and "PhoenixRising" (2006) caused a sensation. With the box se ... read more >

Disc Quantity: 1
Release date: 2017-06-23
Item # : 504346
Availability : IN STOCK

Format : CD
[login]
RHINO BUCKET
THE LAST REAL ROCK N' ROLL (CD)
ACETATE

Rhino Bucket joins forces with producer Eddie Spaghetti (Supersuckers) to deliver "The Last Real Rock n Roll," a blistering collection of raw, Bon Scott-era boogie rock. Original members Georg Dolivo and Reeve Downes are joined by Brian "Damage" Forsythe (Kix) and ace drummer Dave DuCey.

Disc Quantity: 1
Release date: 2017-06-23
Item # : 502083
Availability : IN STOCK

Format : CD
[login]
PUERTO HURRACO SISTERS
GOIN' OUT (CD)
ROOKIE

First official long-player by the Hessen-based ska-jazz septet, containing former ,Frau Doktor" and ,Walter Elf" members:What happens if you combine 50% of the Wiesbaden ska/punk/soul heroes of ,Frau Doktor" with Frank Rahm, one of the musical mastermind of bands like ,Spermbirds", ,Walter Elf" and ,Kick Joneses", plus a talented young trombone ... read more >

Disc Quantity: 1
Release date: 2017-06-30
Item # : 503222
Availability : IN STOCK

Format : CD
[login]
SOUNDBYTE, THE
SOLITARY IV (CD)
TEMPLE OF TORTUROUS

One of the visionaries behind the Norwegian legendary experimental metal band The 3rd and The Mortal, composer and guitarist Trond Engum (based in Trondheim, Norway) carries down the genre defying path through his solo venture The Soundbyte. Dedicated to the avantgarde and experimental, and devoted to an outside-the-box thinking when it comes t ... read more >

Disc Quantity: 1
Release date: 2017-06-30
Item # : 503487
Availability : IN STOCK

Format : CD
[login]
RAW POWER
INFERNO (CD)
DEMONS RUNAMOK

35 Years of RAW POWER history and finally they find their way toDemon sRun Amok. INFERNO is the perfect proof that RAWPOWER are still one of the best thrash/hardcore Bands out there!A brand new thrash/metal-hardcore album from the legendaryRAW POWER that will crush your skull like a ton of bricks. Its15 songs of fast, intense kick-you-in-the-fa ... read more >

Disc Quantity: 1
Release date: 2017-05-12
Item # : 503803
Availability : IN STOCK

Format : CD
[login]
COOPER, DALE -QUARTET-
ASTRILD ASTRILD (CD)
DENOVALI

The characteristics of this full-length are classic drone soundscapes mixed with deep tone saxophone parts that became the band's trademark since the release of their debut album in 2006. Slowly paced, the new tracks are following the Quartet's basic structure and classical sound. Apart from that the new full length conceals more live takes inc ... read more >

Disc Quantity: 1
Release date: 2017-05-26
Item # : 503378
Availability : IN STOCK

Format : CD
[login]
CAPT. CRUNCH AND THE BUNCH
CRIME BEAT (LP)
AREA PIRATA

Their debut album! Recorded fully analogue at Orfanotrofio Studio in Lorenzana (Pisa) - Italy. They got exactly the sound who were looking for, mixing the musical tastes of all the musicians involved. So they decide to share the vinyl in an Italian side (sung un their native language) and an English side. Inspired, funny and sarcastic their son ... read more >

Disc Quantity: 1
Release date: 2017-06-01
Item # : 502803
Availability : IN STOCK

Format : LP
[login]
ROUND EYE
MONSTERVISION (LP)
SUDDEN DEATH

Round Eye, Chinas only adopted punk sons, the legendsof freakish sax-wielding rock and roll experimentation,have signed to Canadas infamous and longest runningbase of punk operations Sudden Death Records to releasetheir newest album Monstervision, along with two criticallyacclaimed music videos, featured on the album: the antiTrumpsAmerica "Bil ... read more >

Disc Quantity: 1
Release date: 2017-08-11
Item # : 502962
Availability : IN STOCK

Format : LP
[login]
NO USE FOR A NAME
RARITIES VOL. 1: THE COVERS (LP)
FAT WRECK CHORDS

When it comes to CLASSIC Fat Wreck bands NO USE FOR A NAME certainly need no introduction, but heres the scoop: NO USE FOR A NAME were one of the first bands on Fat Wreck Chords andremain a cornerstone of the label roster. Their unique take on California punk emphasized equally innovative and catchy melody, paired with top-flight musicianship. ... read more >

Disc Quantity: 1
Release date: 2017-08-18
Item # : 505006
Availability : IN STOCK

Format : LP
[login]
ASHLEY, CORIN
BROKEN BISCUITS (LP)
MURRAY HILL

After a spell as the touring bass player for seminal chamber-pop band Cardinal, Corin Ashley set about recording the follow-up to his critically acclaimed 2013 album New Lion Terraces. Guest collaborators include Tanya Donelly (Belly, Throwing Muses) and Big Star drummer Jody Stephens. "Broken Biscuits is a great album. In fact, it might be the ... read more >

Disc Quantity: 1
Release date: 2017-07-07
Item # : 505035
Availability : IN STOCK

Format : LP
[login]
HOCICO
THE SPELL OF THE SPIDER (LP)
OUT OF LINE

Limited red double vinyl + CD in a lavish gatefold sleeve.

Disc Quantity: 2
Release date: 2017-09-04
Item # : 505269
Availability : IN STOCK

Format : LP
[login]
CAPITALIST KIDS, THE
BRAND DAMAGE (LP)
ECCENTRIC POP

Austin, TX based CAPITALIST KIDS have been cranking out world-class power pop for well over a decade, garnering attention and praise in print, online, and in person from punk rock luminaries like Dr Frank Portman (Mr. T Experience).Clever hooks, unexpected time changes, spot-on harmonies, and optimistic left-leaning lyrics set this band apart f ... read more >

Disc Quantity: 1
Release date: 2017-08-04
Item # : 506044
Availability : IN STOCK

Format : LP
[login]
PUTZ, THE
CLINICALLY INANE (LP)
ECCENTRIC POP

Eccentric Pop is beyond stoked to bring you the long-awaited follow up to the Putz out-of-print 2014 LP, "Knock It Off!" The band pulled off a great feat in the last few years - growing as musicians and songwriters while never losing the snotty punk rock foundation that earned them so many fans in the first place. Recorded by non other than leg ... read more >

Disc Quantity: 1
Release date: 2017-08-04
Item # : 506043
Availability : IN STOCK

Format : LP
[login]
ARNOCORPS
THE UNBELIEVABLE (LP)
ALTERNATIVE TENTACLES

Arnocorps, inventors of Action Adventure Hardcore Rock n Roll, continue to inspire heroes and sheroes world-wide! Their latest classic The Unbelievable was recorded in recognition of over fifteen years of undying support that spans the globe! These sonic allegories contain the unmistakably ballsy Austrian-accented vocals, complemented by the ba ... read more >

Disc Quantity: 1
Release date: 2017-08-25
Item # : 506347
Availability : IN STOCK

Format : LP
[login]
SPINSHOTS, THE
SEVEN BULLETS (7")
TARDAM

exotic inspired music, morricone-esce soundtracks, 60's jazz & soul mixed with worldmusic and and with a punky edge. Vintage but with a new sound..

Disc Quantity: 1
Release date: 2017-08-01
Item # : 506410
Availability : IN STOCK

Format : 7"
[login]
SCORPIOS
ONE WEEK RECORD (LP)
FAT WRECK CHORDS

SCORPIOS made their debut in 2011 with theiracclaimed debut album, featuring the late Tony Sly,Joey Cape, Jon Snodgrass, and Brian Wahlstrom. Afteryears of collaborating, the foursome decided it was duetimeto lay down some cohesive tracks as a group, andthe result was some of the most gratifying work of theirrespective careers. After numerous t ... read more >

Disc Quantity: 1
Release date: 2017-08-11
Item # : 506477
Availability : IN STOCK

Format : LP
[login]
WOLFGANGS, THE
LOVESICK (LP)
WOLVERINE

Female fronted Psychobilly at his best! The Wolfgangs is doubtless the most fresh rock'n'rollabilly artist of the decade. Nothing new in the world of psychobilly, of course, and The Wolfgangs music certainly kept the trashy aesthetic of their spiritual forebears.Their true innovation was updating the psychobilly sound for the alternative rock e ... read more >

Disc Quantity: 1
Release date: 2017-06-15
Item # : 491841
Availability : IN STOCK

Format : LP
[login]
CLARKE'S, JAMIE -PERFECT-
HELL HATH NO FURY (LP)
WOLVERINE

Jamie Clarke, guitarist, singer and the soul of perfect was born in 1964 in the middle of nowhere and destined to go places. Moved to Camden, the heart of London and the centre of the music world in 1987. He started his career with 80's poptastic "Innocence Lost" and ended up touring the world with famous Irish folk punk band "The Pogues", play ... read more >

Disc Quantity: 1
Release date: 2017-08-18
Item # : 506825
Availability : IN STOCK

Format : LP
[login]
VARIOUS
BEACH DIGGIN', VOL. 5 (LP)
HEAVENLY SWEETNESS

Last volume of this compilation series, again a great one.., Holding amazing tunes from across the globe that you probably already have been looking for.Over the last five years and as many volumes of their Beach Diggin compilations, Guts and Mambo have explored the reefs of five continents, dredged the sea beds of countless seas and oceans, ex ... read more >

Disc Quantity: 2
Release date: 2017-09-04
Item # : 505795
Availability : IN STOCK

Format : LP
[login]
POPPERKLOPPER
WOLLE WAS KOMME (LP)
AGGRESSIVE PUNK

Founded in 1989, POPPERKLOPPER from Bonn are still playing an awesome mix of classic German and UK Punk. On their new studio album they present 14 varied punk hymns. German and English lyrics.

Disc Quantity: 1
Release date: 2017-07-28
Item # : 506302
Availability : IN STOCK

Format : LP
[login]
JANE'S ADDICTION
ALIVE AT TWENTY-FIVE- RITUAL DE LO HABITUAL LIVE (LP) NEW
CLEOPATRA

One of the most groundbreaking rock bands of the '90s, Jane's Addiction, celebrates the 25th anniversary of their seminal album Ritual De Lo Habitual with a blockbuster live performance of the album in its entirety PLUS additional favorites as encores! Recorded at the Irvine Meadows Amphitheater, this show reunites founding members Perry Farrel ... read more >

Disc Quantity: 2
Release date: 2017-08-25
Item # : 505219
Availability : IN STOCK

Format : LP
[login]
LOST TAPES, THE
THE LOST TAPES (LP)
ROCKSTAR

These 4 guys are our newest gift to the world. Already having played in a couple of other bands over the last decades they are quite experienced musiciansand have _nally found their perfect sound together. THE LOST TAPES are combining early 80's post punk & wave (Joy Division & Wipers) with thedark sound of nowadays' bands like the Estranged, G ... read more >

Disc Quantity: 1
Release date: 2017-08-15
Item # : 505366
Availability : IN STOCK

Format : LP
[login]
VARIOUS
STUDIO 12 RECORDINGS 1980-1984 (+7") (LP)
BLOWPIPE

This compilation is dedicated to Studio 12, the Dutch '80s post-punk cassette label that was connected to Haarlem's Ultra movement. In the early '80s, artists (not just musicians) mingled in squats to create a unique blend of (minimal) electronics, drones, soundscapes and tribal music, in the true DIY-vein. Bands s.a. Nexda, Smalts, Vitaal, Die ... read more >

Disc Quantity: 6
Release date: 2017-08-04
Item # : 505866
Availability : IN STOCK

Format : LP
[login]
OS MUTANTES
AO VIVO (LP)
VINILISSSIMO

Vinyl reissue of Os Mutantes live album from 1976, their last recording until the 2006 reunion.An excellent progressive rock record with the legendary Brazilian bands trademark quality and the line-up oforiginal member Sergio Dias, Paulo de Castro, Rui Motta and Luciano Alves on top form.Presented in facsimile artwork and pressed on 180g vinyl.

Disc Quantity: 1
Release date: 2017-08-04
Item # : 505014
Availability : IN STOCK

Format : LP
[login]
MEANIES, THE
TELEVOLUTION (LP)
BANG!

Australian legends of grunge punkpop did their only release in USA back in the early 90s and, as it could not be other way, it was released in Seattle, land of their friends Mudhoney, Nirvana, Pearl Jam, etc. This release was on CD format. Now for the first time this album is released on vinyl, remastered in order to get THE MEANIES most brutal ... read more >

Disc Quantity: 1
Release date: 2017-07-07
Item # : 504971
Availability : IN STOCK

Format : LP
[login]
AKHTAR, NAHID
I AM BLACK BEAUTY (LP)
FINDERS KEEPERS

Compiling some of the rarest and most desieable Nahid Akhtar 7" appearances - some for the first time since their original release."I am black beauty... love me!" A forthright enough request, one would think, from an artist whose music was indeed loved, revered and which played a hugely influential and omnipresent role in Lahores vibrant cinema ... read more >

Disc Quantity: 1
Release date: 2017-06-29
Item # : 504145
Availability : IN STOCK

Format : LP
[login]
SUNNY, AL
TIME TO DECIDE (LP)
FAVORITE

Al Sunny is a young composer emerging from the French soul music scene. Soon after learning the guitar, he started composing and became involved in numerous projects and collaborations. Al has been influenced by pop, rock, and electronic music, always with a foundation in the "Black" and "Soul" sound.

Disc Quantity: 1
Release date: 2017-05-18
Item # : 503265
Availability : IN STOCK

Format : LP
[login]
GUTS
STOP THE VIOLENCE (LP)
HEAVENLY SWEETNESS

The unpredictable nature of life for a band with members scattered around the globe have forced Guts to give his line-up a shake to start their various tours in the best possible conditions.

Disc Quantity: 2
Release date: 2017-07-21
Item # : 505376
Availability : IN STOCK

Format : LP
[login]
VARIOUS
EARLY DAYS, THE (POST PUNK, NEW WAVE, BRIT POP &.. (L+C)
UNTER SCHAFEN

Let's dance to Joy Division. Indeed! The King Kong Kicks - DJ-Crew rewind to the 80's, press the play button andcompile the re-discovery. Tracks, which joined us through big times, gently summarized in a new tension field,without loosing the juvenile eccentricity."The Early Days" is written on the wrapper, which could hardly be more up-to-date. ... read more >

Disc Quantity: 2
Release date: 2017-08-01
Item # : 506472
Availability : IN STOCK

Format : L+C
[login]
TEENAGE BOTTLEROCKET
GOIN' BACK TO WYO (7")
FAT WRECK CHORDS

After a brief stint on Rise Records,which saw the release of "Tales From Wyoming", TBR isback with a brand new 7" to go along with their new fulllength "Stealing The Covers" (where they have takenobscure/unknown punk songs and put their pogo twist onthem)."Goin Back To Wyo" features two brand new songs,showing TBR hasnt missed a beat with their ... read more >

Disc Quantity: 1
Release date: 2017-07-14
Item # : 505792
Availability : IN STOCK

Format : 7"
[login]
THOR
LIVE IN DETROIT - DELUXE EDITION (LP)
DEADLINE

The ultimate collector's reissue of this vintage live album from classic metal superhero, Thor!Recorded live in Motor City USA May 1985 at the crest of the band's meteoric rise in the metal scene, this incredible concert album includes all of Thor's best loved tunes such as "Let The Blood Run Red," "Rock The City," "Anger," "Keep The Dogs Away ... read more >

Disc Quantity: 1
Release date: 2017-07-28
Item # : 504699
Availability : IN STOCK

Format : LP
[login]
TEENAGE BOTTLEROCKET
STEALING THE COVERS (LP)
FAT WRECK CHORDS

Since their breakout Fat Wreck release They Came From the Shadows in 2009 followed by Freak Out TEENAGE BOTTLEROCKET have been on a relentless (and successful) mission to bring their frenzied and fun-filled brand of music to the masses. After abrief stint on Rise Records and the release of their highly acclaimed album Tales From Wyoming; TEENAG ... read more >

Disc Quantity: 1
Release date: 2017-08-04
Item # : 505004
Availability : IN STOCK

Format : LP
[login]
COYOTE MEN
CAN SHE COOK? (7")
FOLC

This single is the return of one of the best garage-punk bands of the last 25 years, Los Coyote Men in a very limited edition, with different covers. These masked fools give us what will be another of his many hits, and one cover of the great George Jones.

Disc Quantity: 1
Release date: 2017-08-01
Item # : 505903
Availability : IN STOCK

Format : 7"
[login]
ARRESTED DENIAL
FREI.TAL (LP)
MAD BUTCHER

Arrested Denial are a punkrock band from Hamburg, Germany. Musical references might be bands like Swingin' Utters or Rancid. Their songs range from melancholic street punk hymns to uptempo melodic punkrock, combining a raunchy lead voice with catchy backing vocals.

Disc Quantity: 1
Release date: 2017-07-22
Item # : 504970
Availability : IN STOCK

Format : LP
[login]
GROSSKOPF, HARALD -& EBERHARD KRANEMANN-
KRAUTWERK (L+C)
BUREAU B

Harald Grosskopf and Eberhard Kranemann transmit cosmic sonic visions of today, tomorrow and beyond in one of the most exciting collaborations in recent years.Krautwerk - German efficiency, original, sensational and mind-melting man-machine transcending art, the philosophy of unbounded sonic colours and resistance thinking. For the first time e ... read more >

Disc Quantity: 2
Release date: 2017-08-04
Item # : 503655
Availability : 2/3 WEEKS, NOT IN STOCK

Format : L+C
[login]
TUMBA SWING
BUCLES DE ARRABAL (LP)
FOLC

He is a musician, cartoonist and tattoo artist (with a worrying addiction to black color). First of all, he is an excellent storyteller. Don Rogelio J, whom we are used to seeing at the head of the trash 'n' roll trio Aullido Atmico, returns to the arena in his most wild and lonely version, the one-man band Tumba Swing. It returns with a new mu ... read more >

Disc Quantity: 1
Release date: 2017-08-01
Item # : 505907
Availability : IN STOCK

Format : LP
[login]
MPUNGA, DENIS -& PAUL K-
REMIXED (LP)
MUSIC FROM MEMORY

MFM's curious and utterly killer Afro/Belgian electronic project gets the re-whip by a bunch of current producers. The EP also includes the previously unreleased, Veronika V02 (a synth bass heavy version of the compilation track, Veronika 02).

Disc Quantity: 1
Release date: 2017-07-28
Item # : 505309
Availability : IN STOCK

Format : LP
[login]
DUB SPENCER & TRANCE HILL
RETURN OF THE SUPEVINYL (LP)
ECHO BEACH

"Return of the Supervinyl" is a very selected release with tracks which had never been before on vinyl. Side A presents the most attractive tunes from the legendary album "Riding Strange Horses", a concept album with cover version. Side B presents tunes from "Return Of The Super Cops" and "Too Big To Fail". The download code (which comes along ... read more >

Disc Quantity: 1
Release date: 2017-07-21
Item # : 505644
Availability : IN STOCK

Format : LP
[login]
LUNCH, LYDIA -& CYPRESS GROVE-
UNDER THE COVERS (LP)
RUSTBLADE

The New York No-Wave-icon LYDIA LUNCH is back with a new album! With "Under The Covers", the American all-round artist presents an album made up of cover songs: together with the British guitarist CYPRESS GROVE, she reinterprets songs by THE DOORS, JON BON JOVI and Nashville-troubadour AARON LEE TASJAN.

Disc Quantity: 1
Release date: 2017-07-25
Item # : 506209
Availability : IN STOCK

Format : LP
[login]
DIRTY TRUCKERS, THE
TIGER STRIPES (+DD) (7")
RUM BAR

The Dirty Truckers got together back in 1999 when song writer Tom Baker chose to pursue a decidedly American rock n' roots direction. Drawing on kick-ass influences such as Cheap Trick, Steve Earle, and The Replacements, the Dirty Truckers rock hard and have a good time doing it. Landing somewhere between Lucero and the Faces.

Disc Quantity: 1
Release date: 2017-07-21
Item # : 504985
Availability : IN STOCK

Format : 7"
[login]
KATIE ELLEN
COWGIRL BLUES (LP)
LAUREN

Cowgirl Blues is ten songs of twangy, pop forward indie punkwith subtle country underpinnings, showcasing Pyles knack forpunchy, melodic songwriting familiar to fans of Chumped whileexploring more dynamic and intimate arrangements that nodto contemporaries like Waxahatchee, Alvvays, All Dogs andPinegrove. Pyle notes 60s girl groups, Patsy Cline ... read more >

Disc Quantity: 1
Release date: 2017-07-07
Item # : 505008
Availability : IN STOCK

Format : LP
[login]
SUICIDE COMMANDO
FOREST OF THE IMPALED (L+C)
OUT OF LINE

on 180g double vinyl + CD in a lavish gatefold sleeve.

Disc Quantity: 3
Release date: 2017-07-28
Item # : 505265
Availability : IN STOCK

Format : L+C
[login]
RUN DUST
LEISURE VALLEY (LP)
IN PARADISUM

This album is the most cohesive Run Dust album to date following his relocation to upstate New York. Eigth powerful songs of melodic electronica for lovers of early Aphex Twin.Artwork by renowed painter Albert Oehlen.

Disc Quantity: 1
Release date: 2017-08-04
Item # : 506374
Availability : IN STOCK

Format : LP
[login]
NITSCH, HERMANN
ORGELKONZERT JESUITENKIRCHE 20.11.2013 (LP)
TROST

Hermann Nitsch playing the organ in the Jesuit church, vienna.4 long, heavy drones.

Disc Quantity: 1
Release date: 2017-07-07
Item # : 505380
Availability : IN STOCK

Format : LP
[login]
MAIA
WILD WATERS (LP)
VANDAL

The third Maia album, produced by Choque Hosein sonic alchemist of Black Star Liner results in an album of swaggering harmonic mezzotinted sci-fi folk with lush soundscapes,vocal harmonies and coiling banjos where folk elements have been distorted over symphonic slam jams with MJ handclaps or an intensified waltz ,on other tracks ornate jungle ... read more >

Disc Quantity: 1
Release date: 2017-06-26
Item # : 505190
Availability : IN STOCK

Format : LP
[login]
FOUR BY ART
INNER SOUNDS (CD)
AREA PIRATA

After 33 years the band release a 13 track CD in collaboration with Artrecords and Area Pirata Records.INNER SOUNDS was produced, recorded and mixed between 2014 and 2017 at Swanlake studio by Filippo Boniello and mastered by Maurizio Giannotti at NewMastering in Milan.The album comes in a luxury 6 panel digipack hand painted by Mexican artist, ... read more >

Disc Quantity: 1
Release date: 2017-07-15
Item # : 503799
Availability : 2/3 WEEKS, NOT IN STOCK

Format : CD
[login]
EFFERVESCENT ELEPHANTS
GANESH SESSIONS (CD)
AREA PIRATA

In 2011 The Effervescent Elephants start recording an album with Claudio Rocchi, but once finished they remain in the studio and decide to record some of those anthems they had played all around during the 80s, along with some previously unreleased songs. The result is what the band consider their musical testament for different reasons. So, i ... read more >

Disc Quantity: 1
Release date: 2017-06-01
Item # : 500361
Availability : IN STOCK

Format : CD
[login]
COCKROACHES
REST IN PIECES (CD)
AREA PIRATA

The band was born in 2011, recording immediately after an EP, and then their first album "STOMP AROUND THE TOMBS" (2014), which contains 15 original tracks. Their sound is a skeletal rockabilly, devoted to the roots but with a punk attitude. Deaf and essential drums by Mr. Hyde exalts the cavernous and often mocking singing of shamanic Bandido ... read more >

Disc Quantity: 1
Release date: 2017-07-01
Item # : 504690
Availability : IN STOCK

Format : CD
[login]
CAPITALIST KIDS, THE
BRAND DAMAGE (CD)
ECCENTRIC POP

Austin, TX based CAPITALIST KIDS have been cranking out world-class power pop for well over a decade, garnering attention and praise in print, online, and in person from punk rock luminaries like Dr Frank Portman (Mr. T Experience).Clever hooks, unexpected time changes, spot-on harmonies, and optimistic left-leaning lyrics set this band apart f ... read more >

Disc Quantity: 1
Release date: 2017-08-04
Item # : 506045
Availability : IN STOCK

Format : CD
[login]
KIKU FEAT. BLIXA BARGELD & BLACK CRACKER
ENG, DUSTER UND BANG (CD)
EVEREST

Yannick Barman and Cyril Regamey describe KiKu as a modular, avant-garde machine which, thanks to its modular system and open line-up, is never complete and continually dares to push boundaries.Founded 11 years ago as an acoustic improvisation duo, Barman and Regamey the bands trumpeter and percussionist have been taking on a more varied and fl ... read more >

Disc Quantity: 1
Release date: 2017-09-29
Item # : 506330
Availability : 2/3 WEEKS, NOT IN STOCK

Format : CD
[login]
ROME
HANSA STUDIOS SESSION (CD)
TRISOL

ROME set up camp at Hansa for about 14 hours in October 2016 to record 8 songs in one go. Hand-picked songs from the lengthy tour set, among which are old classics, newly arranged versions, renditions of songs from the latest release "The Hyperion Machine" and one unreleased fine rock raritiy: "Mine".

Disc Quantity: 1
Release date: 2017-06-30
Item # : 504451
Availability : IN STOCK

Format : CD
[login]
DIE FORM
BAROQUE EQUINOX (CD)
TRISOL

A new original sin. A new paradise. A new beginning, created by yet another ending. Founded almost40 years ago as a revolutionary live act for the both lustful and visionary BDSM scene, the infamousFrench artistic couple Philippe Fichot and liane P. to this day retained two of its essential features:their unique artistry - and their knack for t ... read more >

Disc Quantity: 1
Release date: 2017-06-23
Item # : 504449
Availability : IN STOCK

Format : CD
[login]
SCHEUBER (PROJECT PITCHFORK)
CHANGES (CD)
TRISOL

The bells in his restless soul are tolling again: Less than a year after his first solo odyssey "TheMe I see", Dirk Scheuber sets sail once more into the depths of his deepest inner. He has all buta choice: A valve has been opened, a process has been set in motion that cannot be stopped.Like any true artist, Dirk Scheuber doesnt live to make mu ... read more >

Disc Quantity: 1
Release date: 2017-06-30
Item # : 504452
Availability : IN STOCK

Format : CD
[login]
POPPERKLOPPER
WOLLE WAS KOMME (CD)
AGGRESSIVE PUNK

Founded in 1989, POPPERKLOPPER from Bonn are still playing an awesome mix of classic German and UK Punk. On their new studio album they present 14 varied punk hymns. German and English lyrics.

Disc Quantity: 1
Release date: 2017-07-28
Item # : 506301
Availability : IN STOCK

Format : CD
[login]
MISSSTAND
I CAN'T RELAX IN HINTERLAND/DIE NETTEN JAHRE.. (CD)
AGGRESSIVE PUNK

Young ,Deutschpunk" band from Klagenfurt / Austria with their third album and first release on Aggressive Punk Produktionen. 13 fast punkrock tracks with critical and political lyrics. This album is one of the best new ,Deutschpunk" records these days! German lyrics.Features their " Die netten Jahre sind vorbei" album as bonus.

Disc Quantity: 2
Release date: 2017-09-01
Item # : 506303
Availability : IN STOCK

Format : CD
[login]
NUCLEAR WARFARE
EMPOWERED BY HATE (CD)
MDD

For 15 years now the South German NUCLEAR WARFARE have dedicated themselves to the good old Thrash Metal of the 80s and have established themselves in the last years to spearheading this genre. In addition to countless tours and concerts across the continent, the time has come for a new album every few years. So also 2017."Empowered By Hate" is ... read more >

Disc Quantity: 1
Release date: 2017-08-04
Item # : 505461
Availability : IN STOCK

Format : CD
[login]
NITE
REBORN (CD)
CLEOPATRA

The debut album from a new electro dream pop duo out of Austin TX, twin brothers Kyle & Myles Mendes, Nite!Reborn is a superb collection of infectious new wave melodies, sparkly synths and the most danceable rhythms in indietronic!Full publicity and radio campiagns planned along with extensive live performances across the US!

Disc Quantity: 1
Release date: 2017-07-28
Item # : 504694
Availability : IN STOCK

Format : CD
[login]
THOR
LIVE IN DETROIT - DELUXE EDITION (C+D)
DEADLINE

The ultimate collector's reissue of this vintage live album from classic metal superhero, Thor!Recorded live in Motor City USA May 1985 at the crest of the band's meteoric rise in the metal scene, this incredible concert album includes all of Thor's best loved tunes such as "Let The Blood Run Red," "Rock The City," "Anger," "Keep The Dogs Away ... read more >

Disc Quantity: 3
Release date: 2017-07-28
Item # : 504698
Availability : IN STOCK

Format : C+D
[login]
ARRESTED DENIAL
FREI.TAL (CD)
MAD BUTCHER

Arrested Denial are a punkrock band from Hamburg, Germany. Musical references might be bands like Swingin' Utters or Rancid. Their songs range from melancholic street punk hymns to uptempo melodic punkrock, combining a raunchy lead voice with catchy backing vocals.

Disc Quantity: 1
Release date: 2017-07-22
Item # : 504969
Availability : IN STOCK

Format : CD
[login]
COPIA
EPOCH (CD)
COPIA

Second full length from Australian metalcore powerhouse Copia. Crushing guitar riffs, poly-rhythmic/technical percussion, well thought out bass grooves and gritty vocals. All rolled together in a modern, yet somewhat reminiscently old school method, artistic finesse.

Disc Quantity: 1
Release date: 2017-08-01
Item # : 505687
Availability : IN STOCK

Format : CD
[login]
VIBRONICS MEETS CONSCIOUS SOUNDS
HALF CENTURY DUB (FIVE DECADES IN THE MIX) (CD)
SCOOP

As Dub Reggae music becomes a global force, Vibronics & Conscious Sounds present an album that celebrates 50 years of dub music. Dougie Wardrop & Steve Vibronics present an album that takes classic music from each decade of dub, starting with 1970s Jamaica music right up 2010s worldwide dub sounds. The two prominent UK Dub producers will take e ... read more >

Disc Quantity: 1
Release date: 2017-05-15
Item # : 503648
Availability : IN STOCK

Format : CD
[login]
VARIOUS
AMPHI FESTIVAL 2017 (CD)
OUT OF LINE

The Amphi Festival, which takes place every summer in Cologne, is one of the most popular scene-related events in Europe. The official compilation for 2017 features an expert selection of this year's most important bands with their best new songs or greatest hits at a bargain price.

Disc Quantity: 1
Release date: 2017-07-21
Item # : 505261
Availability : IN STOCK

Format : CD
[login]
SUICIDE COMMANDO
FOREST OF THE IMPALED (DELUXE) (CD)
OUT OF LINE

Deluxe double CD version (including an exclusive remix album) in Digipak

Disc Quantity: 2
Release date: 2017-07-28
Item # : 505263
Availability : IN STOCK

Format : CD
[login]
SUICIDE COMMANDO
FOREST OF THE IMPALED (BOX) (CD)
OUT OF LINE

Limited 4CD fan box, including the double CD, plus an exclusive tribute album (other bands providing their own interpretation of some of Suicide Commando's finest songs) and the exclusive MCD "The Devil."

Disc Quantity: 4
Release date: 2017-07-28
Item # : 505264
Availability : IN STOCK

Format : CD
[login]
HOCICO
THE SPELL OF THE SPIDER (DELUXE) (CD)
OUT OF LINE

A deluxe double CD in a Digipak with the bonus disc "The Dark Side of The Spider", containing rare and deleted songs and compilation tracks.

Disc Quantity: 2
Release date: 2017-07-28
Item # : 505267
Availability : IN STOCK

Format : CD
[login]
HOCICO
THE SPELL OF THE SPIDER (BOX) (CD)
OUT OF LINE

For diehards, there is also a limited 3-CD-fan-set in a classy Digipak-longbox which also contains the exclusive EP "Spider Bites", featuring a collection of new and unreleased songs.

Disc Quantity: 3
Release date: 2017-07-28
Item # : 505268
Availability : IN STOCK

Format : CD
[login]
RODGERS, KRIS
LOSING THE FREQUENCY (CD)
RUM BAR

Known as "rock n' roll's secret weapon", Kris 'Fingers' Rodgers has been a recording & touring sidemanin top touring garage rock and power pop acts like The Connection, Scott Sorry, The New Trocaderos,Bullet Proof Lovers, and Kurt Baker Band for years. Kris Rodgers started The Dirty Gems in 2011 as athrowback piano rock n' roll trio. The trio q ... read more >

Disc Quantity: 1
Release date: 2017-07-21
Item # : 504987
Availability : IN STOCK

Format : CD
[login]
KATIE ELLEN
COWGIRL BLUES (CD)
LAUREN

Cowgirl Blues is ten songs of twangy, pop forward indie punkwith subtle country underpinnings, showcasing Pyles knack forpunchy, melodic songwriting familiar to fans of Chumped whileexploring more dynamic and intimate arrangements that nodto contemporaries like Waxahatchee, Alvvays, All Dogs andPinegrove. Pyle notes 60s girl groups, Patsy Cline ... read more >

Disc Quantity: 1
Release date: 2017-07-07
Item # : 505007
Availability : IN STOCK

Format : CD
[login]
ASHLEY, CORIN
BROKEN BISCUITS (CD)
MURRAY HILL

After a spell as the touring bass player for seminal chamber-pop band Cardinal, Corin Ashley set about recording the follow-up to his critically acclaimed 2013 album New Lion Terraces. Guest collaborators include Tanya Donelly (Belly, Throwing Muses) and Big Star drummer Jody Stephens. "Broken Biscuits is a great album. In fact, it might be the ... read more >

Disc Quantity: 1
Release date: 2017-07-07
Item # : 505034
Availability : IN STOCK

Format : CD
[login]
NITSCH, HERMANN
ORGELKONZERT JESUITENKIRCHE 20.11.2013 (CD)
TROST

Hermann Nitsch playing the organ in the Jesuit church, vienna.4 long, heavy drones.

Disc Quantity: 1
Release date: 2017-07-07
Item # : 505381
Availability : IN STOCK

Format : CD
[login]
MAIA
WILD WATERS (CD)
VANDAL

The third Maia album, produced by Choque Hosein sonic alchemist of Black Star Liner results in an album of swaggering harmonic mezzotinted sci-fi folk with lush soundscapes,vocal harmonies and coiling banjos where folk elements have been distorted over symphonic slam jams with MJ handclaps or an intensified waltz ,on other tracks ornate jungle ... read more >

Disc Quantity: 1
Release date: 2017-06-26
Item # : 505189
Availability : IN STOCK

Format : CD
[login]
ELG LER
ELG LER (CD)
HONOLULU

Elg Lers music can get the most diverse listeners together and lead them all to some wild emotional peaks. The first record includes 8 new songs stuffed with sonic experiments, everything live and unpolished.The overall trio sound feels like a unique blend of indie-rock and improv, often very rough and silly, aiming to please the ears of both i ... read more >

Disc Quantity: 1
Release date: 2017-05-12
Item # : 503806
Availability : IN STOCK

Format : CD
[login]
LUCKY + LOVE
LUCKY + LOVE (CD)
LUCKY + LOVE

These 8 electrified tracks were written when bandmates Loren Luck (drums, synths) and April Love (vocals, keyboards, guitar) were living next to a noisy construction site in Glendale, California. Here they successfully incorporate synth-heavy bass with polyphonic harmonies and crystalline vocals, propelling the music into trance-inducing territ ... read more >

Disc Quantity: 1
Release date: 2017-06-30
Item # : 505217
Availability : IN STOCK

Format : CD
[login]
RAMSAY, ROBERT
CONFOUND AND DISTURB (CD)
BAD ELEPHANT MUSIC

Roberts first solo album sees him combining his trademark spoken word with strange, haunting soundscapes and, to quote the man himself, "a few actual songs"; the end result is an album which is sure to do exactly what its title promises - but in a good way.FFO: Peter Sellers, Monty Python, Tinyfish

Disc Quantity: 1
Release date: 2017-06-26
Item # : 505036
Availability : IN STOCK

Format : CD
[login]
WHEATLEY, DONALD BYRON
MOONDOGS AND MAD DOGS (CD)
MAIDEN VOYAGE

The album, recorded at Reservoir Studios in North London under the watchful gaze of producers Chris Clarke (Danny And The Champions Of The World) and John Wheatley (Suburban Dirts), introduces the songs of Donald Byron Wheatley, each and every one reflecting on his life as a showman and that of his family who been ingrained into a way of life f ... read more >

Disc Quantity: 1
Release date: 2017-06-05
Item # : 504549
Availability : IN STOCK

Format : CD
[login]
WILSON, DELROY
HERE COMES THE HEARTACHES (CD)
KINGSTON SOUNDS

Delroy Wilson the original Cool Operator was also known to many as Teacher. A title given to him as he unselfishly taught the up and coming singers including one youth Dennis Brown, the art and delivery of singing technique. Delroys rich tone to his voice added a depth to any song that he chose to sing.Delroy Wilson (b.1948 Kingston,Jamaica) b ... read more >

Disc Quantity: 1
Release date: 2017-07-14
Item # : 505215
Availability : IN STOCK

Format : CD
[login]
FORCE M.D'S, THE
OUR FAVOURITE JOINTS (CD)
GOLDENLANE

New Jack Swing icons The Force M.D.'s return with their first new recordings in over 20 years!Superb versions of old school R&B and soul classics including Marvin Gaye's "Let's Get It On," Al Green's "Love And Happiness," and The Temptations' "Just My Imagination" PLUS a salute to their peers with Boyz II Men's "End Of The Road," New Editions' ... read more >

Disc Quantity: 1
Release date: 2017-07-07
Item # : 503814
Availability : IN STOCK

Format : CD
[login]
VARIOUS
BAND OF BROTHERS (CD)
PURPLE PYRAMID

From the producer of Guitars For Wounded Warriors, Emmy-award winner Brian Tarquin, comes a new collection featuring a host of superstar guitar virtuosos!Features matchless performances by Steve Morse, Bumblefoot (Guns N' Roses), Jeff Scott Soto, Gary Hoey, Jeff Watson (NIGHT RANGER) & more!

Disc Quantity: 1
Release date: 2017-07-07
Item # : 503815
Availability : IN STOCK

Format : CD
[login]
12 STONES
PICTURE PERFECT (CD)
CLEOPATRA

Veteran alternative rockers 12 Stones return with a superb studio album of 12 killer new tracks!"We all agree that this is our favorite album yet. Cleopatra Records gave us creative freedom to make the record we wanted to make. We can't wait for all of you to hear it." - founder/vocalist Paul McCoyAlso includes recently recorded versions of the ... read more >

Disc Quantity: 1
Release date: 2017-07-14
Item # : 503998
Availability : IN STOCK

Format : CD
[login]
PSYCHEDELIC WARLORDS
DISAPPEAR IN SMOKE (CD)
PURPLE PYRAMID

Ex-Hawkwind bassist Alan Davey teams up with vocalist/keyboardist Zoie Green, drummer Billy Fleming, and guitarist Simon Wilkins for a mindblowing project of spacey psychedelia!"Angel Down" will be featured in an upcoming action-adventure film set in the middle east called 8 Assassins, to be released later this year!

Disc Quantity: 1
Release date: 2017-07-21
Item # : 504220
Availability : IN STOCK

Format : CD
[login]
WILSON, GARY
LET'S GO TO OUTER SPACE (CD)
CLEOPATRA

Blast off into outer space with the King Of Weird, Gary Wilson, as your kooky captain takes you on a journey into the outer reaches of the lo-fi funk galaxy!Wilson is one of music's true pioneers, an artist completely ahead of his time, whose bedroom noise-pop albums in the late '70s introduced the outside art aesthetic influencing scores of ar ... read more >

Disc Quantity: 1
Release date: 2017-07-21
Item # : 504221
Availability : IN STOCK

Format : CD
[login]
ECNEPHIAS
THE SAD WONDER OF THE SUN (CD)
MYKINGDOMMUSIC

With their personal mix of Gothic Metal, Doom, Decadent Rock and Dark Wave, ECNEPHIAS come back with a new milestone of Dark Metal. The original mediterranean touch, the amazing variety and depth of Mancans voice and the bright references to Dark Wave, are the trademark that the band shows through creeping atmospheres and passionate melodies, ... read more >

Disc Quantity: 1
Release date: 2017-07-07
Item # : 505094
Availability : IN STOCK

Format : CD
[login]
EVA CAN'T
GRAVATUM (CD)
MYKINGDOMMUSIC

EVA CAN'T (which name represents the real and innate limit of the human nature: the Death), grew from the fertile underground metal scene of Bologna with members coming from well-known realities of the area's scene like IN TORMENTATA QUIETE, MALNATT, MORS TUA."Gravatum" is their 4th album and is a mixture of dramatic and theatrical music surro ... read more >

Disc Quantity: 1
Release date: 2017-07-14
Item # : 505097
Availability : IN STOCK

Format : CD
[login]
HELFIR
THE HUMAN DEFEAT (CD)
MY KINGDOMMUSIC

The decadence and the melancholy have a new interpreter: its name is HELFIR!Luca Mazzotta is the mind behind this project who, exploring his innermost essence, finds his personal sound in a contamination of acoustic Dark Rock melodies and gloomy Gothic Metal sounds."The Human Defeat" music encourages you to fall into HELFIRs melancholic world b ... read more >

Disc Quantity: 1
Release date: 2017-06-30
Item # : 505093
Availability : IN STOCK

Format : CD
[login]
LEE, BUNNY "STRIKER"
STRIKES BACK - THE SOUND OF STUDIO ONE (CD)
KINGSTON SOUNDS

The Sound of Studio One can be identified by the great singers that it cultivated along the many great songs that these singers released. But as studio 1s dominance was slowly pulled away by the up and coming new breed of producers many of the artists would inevitably end up working for these new camps and so the songs and singers found a new a ... read more >

Disc Quantity: 1
Release date: 2017-09-15
Item # : 506911
Availability : 2/3 WEEKS, NOT IN STOCK

Format : CD
[login]
FANG
RISE UP! (CD)
DIE LAUGHING

Among the leaders in the West Coast's hardcore scene, Fang has influenced many bands and many high-profile bands have covered Fang material. Mudhoney, the Butthole Surfers, Metallica, and Nirvana all covered "The Money Will Roll Right In" and "I Wanna Be on TV" was covered by Green Day.Limited First Edition: hand numbered to 300 copies!Rise Up! ... read more >

Disc Quantity: 1
Release date: 2017-08-11
Item # : 506701
Availability : IN STOCK

Format : CD
[login]
SPIDER CREW
SOUNDS OF HATRED (CD)
WTF

SOUNDS OF HATRED serves 12 brandnew tracks wich are more diverse than ever. Sean and Mike (both on vocals) really sound different and battle it out on the raging songs. The music contains some surprises and the album contains awesome guestappearances by: Jorge (Merauder/Akani), Craig Ahaid (Sick Of It All), Bob Riley (Stigmata/ Murderers Row), ... read more >

Disc Quantity: 1
Release date: 2017-09-15
Item # : 501772
Availability : 2/3 WEEKS, NOT IN STOCK

Format : CD
[login]
SLAVE REPUBLIC
SONGS FOR SINNERS (CD)
ACCESSION

Alec Fu and Alex Alice of Slave Republic release their anticipated new material. Characterized by themselves as "Synthwave-Noir", the Berliners by choice follow up to their recognized 2013 CD "Quest for Love" with "Songs for Sinners". The new album took shape after touring with Diorama and festival appearances (i.e. Blackfield Festival) through ... read more >

Disc Quantity: 1
Release date: 2017-09-15
Item # : 506886
Availability : 2/3 WEEKS, NOT IN STOCK

Format : CD
[login]
ROME IS NOT A TOWN
IT'S A DARE (CD)
STARTRACKS

"Its sorta post-Riot grrrl, post-No Wave, experimental music and completely engaging from beginning to end." - Thurston Moore (Sonic Youth) i NMERome Is Not A Town, based in Gothenburg, Sweden, released their debut single "Stupid", on one-sided 7" vinyl, in 2015. More singles and the EP "Careful Like You Cared" followed and their noisy indie ro ... read more >

Disc Quantity: 1
Release date: 2017-09-29
Item # : 506890
Availability : 2/3 WEEKS, NOT IN STOCK

Format : CD
[login]
PERRY, LEE "SCRATCH"/SUBATOMIC SOUND SYSTEM
SUPER APE RETURNS TO CONQUER (CD)
ECHO BEACH

41 years after Lee "Scratch" Perry defined dub music with his seminal 1976 Super Ape album, he returns with NYC's Subatomic Sound System to conquer again, definitively reincarnating the magic of his Black Ark studio in Jamaica, heavy on Ethiopian horns & percussion, while reinvigorating it with the 21st century booming bass & beats that capture ... read more >

Disc Quantity: 1
Release date: 2017-09-15
Item # : 506884
Availability : 2/3 WEEKS, NOT IN STOCK

Format : CD
[login]
METEORS, THE
FUCK THE BOOTLEGGERS, VOL. 1 & 2 (CD)
MUTANT ROCK

For Fans Of: P. Paul Fenech, Stray Cats, The Cramps"Fuck The Bootleggers" is an official THE METEORS release on Mutant Rock Records! The recordings are "Live & Raw"! Pirate Quality! Reclaimed Bootleg Material and Remastered! CD version includes Volume 1 and 2 on two CDs in one set.

Disc Quantity: 2
Release date: 2017-10-27
Item # : 506893
Availability : 2/3 WEEKS, NOT IN STOCK

Format : CD
[login]
VARIOUS
PUNK ROCK HALLOWEEN - LOUD, FAST & SCARY (CD)
CLEOPATRA

A host of veteran punk acts and young up-and-commers offer up this tricky treat of Halloween-themed punk rock songs for the whole dysfunctional family!Includes performances by Reel Big Fish, The Adolescents, Anti-Nowhere League, 999, UK Subs, Dwarves, The Vibrators, Heartbreaker Walter Lure, NY Doll Sylvain Sylvain and more!

Disc Quantity: 1
Release date: 2017-10-13
Item # : 506843
Availability : 2/3 WEEKS, NOT IN STOCK

Format : CD
[login]
VARIOUS
IN THE TWILIGHT, THESE ROCKS HAVE TEETH (CD)
PELAGIC

Founded in 2009 by THE OCEAN guitarist Robin Staps, PELAGIC RECORDS has become anincreasingly vital outlet for modern progressive metal, post-metal and beyond", ROCK-A-ROLLAwrote last year in their PELAGIC RECORDS label feature, and German Prog magazine ECLIPSED added that PELAGIC has established itself as ,one of the most influential labels" i ... read more >

Disc Quantity: 2
Release date: 2017-09-22
Item # : 506822
Availability : 2/3 WEEKS, NOT IN STOCK

Format : CD
[login]
VARIOUS
HALLOWEEN PUSSYTRAP! KILL! KILL! (CD)
CLEOPATRA

Saw meets Green Room in the terrifying new indie horror flick Halloween Pussytrap! Kill! Kill! with a superbly scary soundtrack!Features the music of Jyrki 69, Ministry, Descartes A Kant, Egrets On Ergot, The Anix, Inhalt, Grypt and more!

Disc Quantity: 2
Release date: 2017-10-13
Item # : 506842
Availability : 2/3 WEEKS, NOT IN STOCK

Format : CD
[login]
VARIOUS
HALLOWEEN GARAGE BLUES (CD)
CLEOPATRA

A unique collection of haunting blues and spooky garage rock to make this Hallween season both frightening and fun!Includes exclusive tracks from guitar ghoul Eric Gales, demonic NY Doll Sylvain Sylvain, killer Kenny Neal and a newly reanimated Paul Rudolph-led Pink Fairies PLUS The MC5, Iggy Pop, Junior Wells, Shuggie Otis, The Litter, The Fuz ... read more >

Disc Quantity: 1
Release date: 2017-10-13
Item # : 506841
Availability : 2/3 WEEKS, NOT IN STOCK

Format : CD
[login]
VARIOUS
ELECTRONIC BODY MATRIX 2 (CD)
ALFA MATRIX

The first volume of this compilation series got qualified by many as the ultimate anthology of the EBM / electro-industrial scene. Today, Alfa Matrix takes the difficult challenge of doing even better with the 2nd edition of the "Electronic Body Matrix" compilation box and once again manages featuring a real "who is who" artist selection!Once a ... read more >

Disc Quantity: 4
Release date: 2017-10-13
Item # : 506852
Availability : 2/3 WEEKS, NOT IN STOCK

Format : CD
[login]
UNK
FRESH OFF DEM PAPERS (CD)
X-RAY

Atlanta Hip Hop icon Unk, best known for his Billboard Top 10 hit "Walk It Out," returns with a hot new album filled with Southern fried party jams for the clubs and colleges!Features the singles "Shut It Down" and "Yung Nigga" PLUS newly recorded versions of "Walk It Out" and Unk's other hit song "2Step!"

Disc Quantity: 1
Release date: 2017-10-06
Item # : 506835
Availability : 2/3 WEEKS, NOT IN STOCK

Format : CD
[login]
SUSTO
& I'M FINE TODAY (CD)
ROOTSY

10 Artists to Watch in 2017"...the music of SUSTO tempers the roiling emotions in their lyrics with a mellifluous twist on alterna-country." - Yahoo MusicSince SUSTO released their second album back home in the States in the beginning of 2017, thing's been happening in a fast pace for the band. The album got great reviews, the band has been tou ... read more >

Disc Quantity: 1
Release date: 2017-09-08
Item # : 506818
Availability : 2/3 WEEKS, NOT IN STOCK

Format : CD
[login]
STRG Z
STRG Z (CD)
STILL UNBEATABLE

Debut album by German 77 New Wave Punk band Strg Z.For fans of The Clash, Toten Hosen, Vibrators, Ruts, Fehlfarben.

Disc Quantity: 1
Release date: 2017-09-22
Item # : 505425
Availability : 2/3 WEEKS, NOT IN STOCK

Format : CD
[login]
MENTALLO & THE FIXER
ARRANGE THE MOLECULE (CD)
ALFA MATRIX

The new MENTALLO album is aptly qualified as "Industrial Fusion" by the artist himself. And even if its as rhythmic and crazy as ever, this heavy release has more melody and structure than the previous two albums, creating some kind of controlled chaotic noise world dominated by a production level that literally blows you away! It reveals the m ... read more >

Disc Quantity: 1
Release date: 2017-10-13
Item # : 506855
Availability : 2/3 WEEKS, NOT IN STOCK

Format : CD
[login]
GREAT CRUSADES, THE
UNTIL THE NIGHT TURNED TO DAY (CD)
BLUE ROSE

You can't overlook the "9", proudly displyed on the inner sleeve of Until The Night Turned To Day, the new album by the Great Crusades. This powerful four-piece from Chicago has been delighting audiences in Europe for 20 years, ranking up more than 20 cross-Atlantic journeys. The Great Crusades have established tehmselves as a thrilling live ac ... read more >

Disc Quantity: 1
Release date: 2017-08-25
Item # : 506771
Availability : 2/3 WEEKS, NOT IN STOCK

Format : CD
[login]
FIREBALL MINISTRY
REMEMBER THE STORY (CD)
CLEOPATRA

The kings of stoner/doom metal reclaim their throne on this epic comeback album that is being hailed as their strongest effort to date!Remember The Story calls on longtime FBM fans to return to the fold with songs that harken back to the band's glory days such as "Back On Earth," the riff-tastic "The Answer," the incredible title track, and a s ... read more >

Disc Quantity: 1
Release date: 2017-10-06
Item # : 506836
Availability : 2/3 WEEKS, NOT IN STOCK

Format : CD
[login]
DARKFALL
AT THE END OF TIMES (CD)
BLACK SUNSET

Ever since the very beginning in 1995, the Austrian band DARKFALL has been known for high-quality anduncompromising Thrashed Death Metal, which already caused a sensation with the first two releases at the end ofthe nineties. In the following years, Darkfall became to one of the flagships of the Austrian Metalscene and combinedtheir musical roo ... read more >

Disc Quantity: 1
Release date: 2017-09-08
Item # : 506833
Availability : 2/3 WEEKS, NOT IN STOCK

Format : CD
[login]
CARR, MARTIN
NEW SHAPES OF LIFE (CD)
TAPETE

NEW SHAPES OF LIFE is the third album Ive made under my own name and my second for Tapete Records. My last LP, THE BREAKS, dealt with my feelings of separation from the world around me. The music was simple, guitars, organs, and drums, but somehow it left me feeling even more dissatisfied than when I started writing it. This time I wanted to sw ... read more >

Disc Quantity: 1
Release date: 2017-10-27
Item # : 506857
Availability : 2/3 WEEKS, NOT IN STOCK

Format : CD
[login]
BRIQUEVILLE
II (CD)
PELAGIC

Briqueville is a band shrouded in mystery. On stage, they create an instrumental mantra of spooky guitars, modified fieldrecordings and eery sampled chants. These meditative build-ups, based on the perseverant element of repetition, are contrasted with and ripped apart by sudden, unforeseeable outbursts of the purest and sheerest heaviness.FOR ... read more >

Disc Quantity: 1
Release date: 2017-09-29
Item # : 506820
Availability : 2/3 WEEKS, NOT IN STOCK

Format : CD
[login]
VALPARAISO
BROKEN HOMELAND (CD)
ZAMORA

VALPARAISO combine dark melancholic indie with folk and blues sounds. It is an allstar band including members like JOHN PARISH, DIMINIQUE A., SHANNON WRIGHT, PHEOBE KILDEER (Nouvelle Vague), HOWE GELB (Giant Sand) , ROSEMARY STANDLEY (Moriarty), JOSH HADEN, MARC HUYGHENS (Venus) and JULIA LANOE (Mansfield Tya). Only for the Netherlands

Disc Quantity: 1
Release date: 2017-09-22
Item # : 506796
Availability : 2/3 WEEKS, NOT IN STOCK

Format : CD
[login]
SIBERIAN MEAT GRINDER
METAL BEAR STOMP (CD)
DESTINY

Destiny Records is proud to announce the 2nd album of hardcore/metal/rap phenomenon Siberian Meat Grinder."Metal Bear Stomp" will be released worldwide on Friday 13th October 2017. Hailing from Moscow, Russia, Siberian Meat Grinder mix ultra-fast thrash with hardcore-punk, rap, black metal and bunch of other genres on a quest for the golden sty ... read more >

Disc Quantity: 1
Release date: 2017-10-13
Item # : 506794
Availability : 2/3 WEEKS, NOT IN STOCK

Format : CD
[login]
ROBERTS, H.T.
STALEMATE DAYS (CD)
LIE

Ht Roberts' 10th album "Old Light" got overwhelming reviews, but somehow the story felt unfinished. On "Stalemate Days", Roberts and his old pal Bruno Deneckere went even a step further, their leitmotiv being simplicity. But simplicity triggers imagination. Your imagination.

Disc Quantity: 1
Release date: 2017-09-22
Item # : 506774
Availability : 2/3 WEEKS, NOT IN STOCK

Format : CD
[login]
REEKERS, EDWARD
THE LAST FOREST (CD)
SHADED MOON

Finally, the first solo album of Kayak singer Edward Reekers has been released on CD. The album is produced by Stephen W Tayler, who is known for his work with Kate Bush and Peter Gabriel. Ab Tamboer and Gerard Koerts of Earth and Fire were responsible for the string arrangements.The style of the record is in line with Kayak and can be describe ... read more >

Disc Quantity: 1
Release date: 2017-08-25
Item # : 506776
Availability : 2/3 WEEKS, NOT IN STOCK

Format : CD
[login]
NES
HEMEL EN AARDE (CD)
MEDIADUB

Nes bestaat uit de broers Arjan en Albert Steltenpool en bassist Rowan (ex-TDTMCM) en maakt Nederlandstalige folkrock. Het geluidsbeeld wordt verder gevormd door de tweestemmige zang van de broers, de dynamische wisselwerking tussen gitaar, banjo en mandoline alsmede door een per nummer wisselende klankkleur. In haar teksten laat Nes zich onder ... read more >

Disc Quantity: 1
Release date: 2017-08-16
Item # : 506775
Availability : IN STOCK

Format : CD
[login]
LORD YOUTH
GRAY GARDENS (CD)
BB ISLAND

Downbeat-folkrock, cinematic pop noir from Queens, NY (via Copenhagen, Berlin)...

Disc Quantity: 1
Release date: 2017-09-01
Item # : 506777
Availability : 2/3 WEEKS, NOT IN STOCK

Format : CD
[login]
DIAZ DE LEON, MARIO
SANCTUARY (CD)
DENOVALI

"For the third full length document of his classical works, Mario Diaz de Leon presents his most unified offering to date, distilling the modernistic hellfire of his previous releases to a crystalline essence. "Sanctuary" is an album length piece created in collaboration with TAK Ensemble, a brilliant NYC based quintet devoted to energetic and ... read more >

Disc Quantity: 1
Release date: 2017-09-29
Item # : 506784
Availability : 2/3 WEEKS, NOT IN STOCK

Format : CD
[login]
CELESTE
INFIDELE(S) (CD)
DENOVALI

"""Pessimists, nihilists, misanthropes and deadborns: the history of Celeste is just as it sounds: negative, gloomy and destructive. A sevenfold, life-denying deluxe noise-theatre."" This is Metal Hammer's conclusion on CELESTE's last album ""ANIMALE(S)"". Four years later, after more than ten years of existence and more than 300 shows all arou ... read more >

Disc Quantity: 1
Release date: 2017-09-29
Item # : 506786
Availability : 2/3 WEEKS, NOT IN STOCK

Format : CD
[login]
VAN BERGEN, RICHARD -& ROOTBAG-
WALK ON IN (CD)
NAKED

The new album "Walk On In" by Richard van Bergen & Rootbag is inspired by hypnotic Delta Blues, sexy New Orleans grooves and swampy R&B, mixed together to a Rootbag-style gumbo soup. The band is assisted on the record by Roel Spanjers (piano & Hammond) and Gait Klein Kromhof (harmonica). The album contains 11 originals and a solo version of the ... read more >

Disc Quantity: 1
Release date: 2017-09-29
Item # : 506635
Availability : 2/3 WEEKS, NOT IN STOCK

Format : CD
[login]
AGGROVATORS, THE
AGGROVATING THE RHYTHM AT CHANNEL ONE (CD)
JAMAICAN RECORDINGS

The Aggrovators were one of Jamaicas finest session bands put together by the hit make from J amaica Bunny Striker Lee. The group would produce some of the hardest rhythms cut at the legendary Channel 1 studio. These tracks would provide the backbone to songs that were usually voiced over at King Tubbys own studio.These cuts here represent a se ... read more >

Disc Quantity: 1
Release date: 2017-08-18
Item # : 506411
Availability : 2/3 WEEKS, NOT IN STOCK

Format : CD
[login]
LA'S, THE
1987 (CD)
VIPER

To celebrate the 30th anniversary of The La's pivotal year, The Viper Label is pleased to release The Las 1987. The band had already built up a fierce reputation during the two previous years taking Liverpool by storm but by the start of 1987 the band had a new line up and practice room- an old Stables next to Strawberry Fields, in which they ... read more >

Disc Quantity: 1
Release date: 2017-09-22
Item # : 506413
Availability : 2/3 WEEKS, NOT IN STOCK

Format : CD
[login]
CREEPSHOW, THE
DEATH AT MY DOOR (CD)
CONCRETE JUNGLE

Ten tracks of raging, bloodcurdling and raucously rebellious fury showcase the very best from this roadharderned group of beautiful misfits. The haunting vocal stylings of Kenda Legaspi soar seamlessly over Chuck Coles buzzsaw sharp guitar lines and the ragtime gospel organs / keys of the Reverend McGinty; all the while held together by the har ... read more >

Disc Quantity: 1
Release date: 2017-09-15
Item # : 506306
Availability : IN STOCK

Format : CD
[login]
VONO
DINNER FUER 2 (CD)
BUREAU B

Among the lesser known dark-electro/post-punk bands of the early 1980s, the Berlin duo VONO really stood out. The radical nature of their music, the cold sound and sparse lyrics - VONO were arguably on a par with the more prominent ambassadors of the genres (DAF, Liaisons Dangereuses etc). Extreme even for the early eighties, their minimalism w ... read more >

Disc Quantity: 1
Release date: 2017-11-24
Item # : 506339
Availability : 2/3 WEEKS, NOT IN STOCK

Format : CD
[login]
MAUSOLEUM GATE
INTO A DARK DIVINITY (CD)
CRUZ DEL SUR

MAUSOLEUM GATEs 2014 self-titled debut album was not as much of a revelation as it was a reminder of how vintage metal should be played. Bucking virtually every modern production trend, the Finns greeted audiences with a warm analog production sound, flanked by the stargazing vocals of V-P Varpula and the classy twin guitar action of Count LaFe ... read more >

Disc Quantity: 1
Release date: 2017-09-08
Item # : 506337
Availability : 2/3 WEEKS, NOT IN STOCK

Format : CD
[login]
ITCHY-O
FROM THE OVERFLOWING (CD)
ALTERNATIVE TENTACLES

Based in Denver, Colorado, their percussion-centered electronic performance hive-mind has declared war on todays predictable mediocrity and blindsided fans with their unique music and astonishing performances since forming in 2009. From The Overflowing is the follow-up to their full-length debut Burn The Navigator which was released in 2014. Th ... read more >

Disc Quantity: 1
Release date: 2017-09-08
Item # : 506350
Availability : 2/3 WEEKS, NOT IN STOCK

Format : CD
[login]
HANDS OF ORLAC/THE WANDERING MIDGET
SPLIT (CD)
CRUZ DEL SUR

The worlds of occult metal and colossal doom collide on the HANDS OF ORLAC and THE WANDERING MIDGET split, set for aSeptember 8 release via Cruz Del Sur Music.Featuring four contributions from Italian/Swedish occult metal troupe HANDS OF ORLAC and one 18-minute epic from Finnish doomsters THE WANDERING MIDGET, the split finds two disparate, uni ... read more >

Disc Quantity: 1
Release date: 2017-09-08
Item # : 506332
Availability : 2/3 WEEKS, NOT IN STOCK

Format : CD
[login]
ZACH MATHIEU
HIGHS & LOWS (CD)
ROOKIE

Zach Mathieu, with their harsh emotional delivery and intensity, recall the sounds and feel of Thrice, Hot Water Music and a bit of early Jimmy Eat World. Within their Wall of Sound Zach Mathieu has its roots in the American Post - Hardcore / Emocore and Alternative rock of the 1990s,"one of the last "surviving bands" of the genre. Although "Hi ... read more >

Disc Quantity: 1
Release date: 2017-09-15
Item # : 506248
Availability : 2/3 WEEKS, NOT IN STOCK

Format : CD
[login]
SCANNER
THE GREAT CRATER (CD)
GLACIAL MOVEMENTS

Over the last twenty give years Robin Rimbaud - Scanner has traversed the experimental terrain between sound, space and image, connecting a bewilderingly diverse array of genres - a partial list would include sound design, film scores, computer music, avant garde, contemporary composition, large-scale multimedia performances, product design, ar ... read more >

Disc Quantity: 1
Release date: 2017-09-29
Item # : 506296
Availability : 2/3 WEEKS, NOT IN STOCK

Format : CD
[login]
LYNCH MOB
THE BROTHERHOOD (CD)
RAT PAK

Produced by Chris "The Wizard" Collier (Lynch Mob; Flotsam And Jetsam; Prong; KXM), "The Brotherhood" features eleven brand new hard rock tracks from Lynch Mob. This album will surely resonate with long time fans of the band, as well as those longing for that good ol' hard rock sound and feel. "The Brotherhood" highlights the unique pairing of ... read more >

Disc Quantity: 1
Release date: 2017-09-08
Item # : 506207
Availability : 2/3 WEEKS, NOT IN STOCK

Format : CD
[login]
VETRIOLICA
DICHIARAZIONE D'ODIO (CD)
ANDROMEDA RELIX

A quartet from Verona, they released in the early '90s the vinyl "Ferocia" (on Toast Records). In 2013, they returned claim their place!!! And here is "DICHIARAZIONE D'ODIO" (recorded at the KK Studio by Mirko Nosari of Mothercare): a concentration of killer riffs and a last-day-on-Earth singing. References are: Sepultura, Slayer and Gojira, bu ... read more >

Disc Quantity: 1
Release date: 2017-07-28
Item # : 506116
Availability : 2/3 WEEKS, NOT IN STOCK

Format : CD
[login]
QUARTO VUOTO
ILLUSIONI (CD)
LIZARD

QUARTO VUOTO is back, expected by the prog fans who are most attentive to the new bands, after the remarkable achievements of the debut album of 2014 (much appreciated, for example, on Progarchives). "Illusioni" is a return that proves the maturity test for the young band of Treviso: a concept in six long acts, intended and conceived on totally ... read more >

Disc Quantity: 1
Release date: 2017-07-28
Item # : 506115
Availability : 2/3 WEEKS, NOT IN STOCK

Format : CD
[login]
MOTHER NATURE
DOUBLE DEAL (CD)
ANDROMEDA RELIX

Italian group from Taranto (south of Italy), re-formed in 2013 and back with new material after their 1999 debut album "SKIN". Together with W.I.N.D. and Bullfrog, MOTHER NATURE are one of the first Italian bands to bring back the hard rock of the 70s in Europe to new life, well before that becames a fashion. Mother Nature's heroes??? Aerosmith ... read more >

Disc Quantity: 1
Release date: 2017-07-28
Item # : 506114
Availability : 2/3 WEEKS, NOT IN STOCK

Format : CD
[login]
KNOCK OFF
LIKE A KICK IN THE HEAD (CD) NEW
STEP ONE

Features 14 brand new tracks of the finest streetpunk.

Disc Quantity: 1
Release date: 2017-08-03
Item # : 506113
Availability : IN STOCK

Format : CD
[login]
ME THE TIGER
WHAT IS BEAUTIFUL NEVER DIES (CD)
REPO

ME THE TIGER talk about their new album:Ok, so here it is. Our third album - "What is beautiful never dies". You are free to interpret the title as you like. For us, though, it has several meanings - but mainly its about to never lose faith in whats good or right.During the creating process of this album the world has turned. And it has turned ... read more >

Disc Quantity: 1
Release date: 2017-08-18
Item # : 506063
Availability : 2/3 WEEKS, NOT IN STOCK

Format : CD
[login]
THRONE OF HERESY
DECAMERON (CD)
THE SIGN

Throne of Heresy release their ambitious new concept album Decameron on November 3rd through The Sign Records. The album depicts the horrors of the Black Death in the 14th century. Much like the book it takes its name from, Decameron revolves around 10 stories, beginning with the first known victims of the plague in Asia and moving through the ... read more >

Disc Quantity: 1
Release date: 2017-11-03
Item # : 505879
Availability : 2/3 WEEKS, NOT IN STOCK

Format : CD
[login]
SATURDAY'S HEROES
PINEROAD (CD)
LOVELY

Punkrockers Saturdays Heroes are back with their third album Pineroad. Sing along friendly highly melodical punkrock that is strongly rooted in the American songwriting tradition with a huge amount of Swedish melodically heritage. The band have added more aggressiveness and are more "straight to the point" then on their previously albums at the ... read more >

Disc Quantity: 1
Release date: 2017-09-22
Item # : 505891
Availability : 2/3 WEEKS, NOT IN STOCK

Format : CD
[login]
OTIS
EYES OF THE SUN (CD)
PURPLE PYRAMID

From the American Deep South, Sulphur Well, KY, comes a new group of southern blues rock champions, Otis!The band has earned accolades from ZZ Top guitarist Billy F. Gibbons who hailed the band's "fine singing, authentically talented harp work, sweet guitar tones...all around enjoyable listening!" Catch Otis live at various appearances across K ... read more >

Disc Quantity: 1
Release date: 2017-09-15
Item # : 505953
Availability : 2/3 WEEKS, NOT IN STOCK

Format : CD
[login]
NIGHT
RAFT OF THE WORLD (CD)
THE SIGN

September 1st marks the release date of Night's third full length album "Raft of the World" which will be released through The Sign Records. The album consists of 9 ravishing rock hymns forged together by the band during the fall of '16, and signifies a musical progression of the band towards a more rock-based sound - without leaving their trad ... read more >

Disc Quantity: 1
Release date: 2017-09-01
Item # : 505893
Availability : 2/3 WEEKS, NOT IN STOCK

Format : CD
[login]
MCNEELY, BIG JAY
HONKIN' & JIVIN AT THE PALOMINO (C+D)
CLEOPATRA

A vintage concert recording from the king of honkin' sax, Big Jay McNeely, performing a raucous live show at the legendary Palomino club in North Hollywood, August 15, 1989!Includes Big Jay's monster hit "There Is Something On Your Mind" as well as favorites such as "All That Wine Is Gone," "Pretty Girls Everywhere," and more!DVD includes a bon ... read more >

Disc Quantity: 1
Release date: 2017-09-15
Item # : 505951
Availability : 2/3 WEEKS, NOT IN STOCK

Format : C+D
[login]
MARVEL
AT THE SUNSHINE FACTORY (CD)
THE SIGN

Marvel returns with their seventh album "At the Sunshine Factory". The band have worked hard to create a "larger than life" sound, building a studio of their own to get enough time to develop their songs to perfection. A cheerful production disguises a darker lyrical theme affected by today's world situation. Marvel, known for their contagious ... read more >

Disc Quantity: 1
Release date: 2017-10-06
Item # : 505889
Availability : 2/3 WEEKS, NOT IN STOCK

Format : CD
[login]
HONEYMOON DISEASE
PART HUMAN, MOSTLY BEAST (CD)
THE SIGN

Honeymoon Disease unleashes their new album "Part Human, Mostly Beast" on The Sign Records. The Swedish rock quartet's second album is filled with high voltage pulse, colorful sounds and lots of groovy soul. Well acclaimed for their intense and high energetic stage performances the band have been one of the raising stars on the European rock st ... read more >

Disc Quantity: 1
Release date: 2017-10-27
Item # : 505887
Availability : 2/3 WEEKS, NOT IN STOCK

Format : CD
[login]
HIGHRIDER
ROLL FOR INITIATIVE (CD)
THE SIGN

Debut album from Gothenburgs Highrider. The boiling point of scandinavian thrash, metal, 70s, doom, punk and hardcore. A metallic and raw debut filled with Scandinavian high energy heavy metal. Gothenburg have always been a breeding ground for clashes of the extreme. Highrider is the new generation to develop the extreme Gothenburg sound into n ... read more >

Disc Quantity: 1
Release date: 2017-09-15
Item # : 505881
Availability : 2/3 WEEKS, NOT IN STOCK

Format : CD
[login]
HALLAS
EXCERPTS FROM A FUTURE PAST (CD)
THE SIGN

Swedish praised progressive 70s rock-band Hallas releases their debut album, 7 new tracks of storytelling adventure rock"

Disc Quantity: 1
Release date: 2017-10-13
Item # : 505883
Availability : 2/3 WEEKS, NOT IN STOCK

Format : CD
[login]
GREAT DISCHORD, THE
THE RABBIT HOLE (CD)
THE SIGN

The progressive death pop band THE GREAT DISCORD are back with their sophomore album, entitled 'THE RABBIT HOLE'. The band features notable musicians who have worked with or are working with bands like GHOST, MCC (Magna Carta Cartel), TID, PG. LOST, DEAD SOUL, VANHELGD and many others. Returning from tours with GHOST, KVELERTAK, KATATONIA and G ... read more >

Disc Quantity: 1
Release date: 2017-09-08
Item # : 505885
Availability : 2/3 WEEKS, NOT IN STOCK

Format : CD
[login]
GRANDE ROYALE
BREAKING NEWS (CD) NEW
THE SIGN

Grande Royale is back with their third album "Breaking News" set for release the 25th of August on The Sign Records. Ten track of High Energy rock that have been recorded and produced by Nicke Andersson (The Hellacopters, Imperial State Electric) at his studio the Honk Palace. Packed with powerful riffs that works as gasoline for the songs, the ... read more >

Disc Quantity: 1
Release date: 2017-08-25
Item # : 505896
Availability : IN STOCK

Format : CD
[login]
FOUR BY ART
INNER SOUNDS (CD)
AREA PIRATA

After 33 years the band release a 13 track CD in collaboration with Artrecords and Area Pirata Records.INNER SOUNDS was produced, recorded and mixed between 2014 and 2017 at Swanlake studio by Filippo Boniello and mastered by Maurizio Giannotti at NewMastering in Milan.The album comes in a luxury 6 panel digipack hand painted by Mexican artist, ... read more >

Disc Quantity: 1
Release date: 2017-07-15
Item # : 503799
Availability : 2/3 WEEKS, NOT IN STOCK

Format : CD
[login]
BROCKMANN//BARGMANN
LICHT (CD)
BUREAU B

Brockmann // Bargmann (Ex-Camera) celebrate keys, guitars and effects. Esteemed for their improvisational audacity, hurtling forwards to a motorik beat, there is another side to the Berlin "Krautrock Guerilla" trio Camera which sees them explore landscapes of sound. This is exactly what the two founder members Franz Bargmann (guitar) and Timm ... read more >

Disc Quantity: 1
Release date: 2017-10-20
Item # : 505895
Availability : 2/3 WEEKS, NOT IN STOCK

Format : CD
[login]
MOEBIUS/STORY/LEIDECKER
FAMILIAR (CD)
BUREAU B

Dieter Moebius (1944-2015) - one half of the legendary duo Cluster and the godfather of electronic krautrock - was one of the most important protagonists of avant-garde electronic music in Germany. The Americans Tim Story and Jon Leidecker are two electronic musicians who could not be more different to one another. Story is known for his warm s ... read more >

Disc Quantity: 1
Release date: 2017-10-06
Item # : 505698
Availability : 2/3 WEEKS, NOT IN STOCK

Format : CD
[login]
PROJECT PAT
M.O.B (CD) NEW
X-RAY

Memphis born rapper Project Pat returns with a brand new album of hard gangsta hip hop!Features a guest appearnace by Pat's younger brother, Juicy J, who co-founded the platinum-selling, Oscar award winning crew Three 6 Mafia!Previous Project Pat releases have charted on Billboard including the 2007 album Walkin' Bank Roll, which debuted at #4 ... read more >

Disc Quantity: 1
Release date: 2017-09-08
Item # : 505627
Availability : IN STOCK

Format : CD
[login]
Z FAMILY
CHAPTER II; ORIGIN (CD)
M&O MUSIC

Z FAMILY is the new project established by "Z" ex guitarist of Dagoba.The sound of Z FAMILY is purely Metal with a modern production and some Rocks lyrics. The influences are Alice in Chains, Papa Roach and Korn. After a first EP (5 Tracks) " CHAPTER I: Born From Noise " out in December 2015 and some concerts in the big cities of France with so ... read more >

Disc Quantity: 1
Release date: 2017-09-29
Item # : 505433
Availability : 2/3 WEEKS, NOT IN STOCK

Format : CD
[login]
FAULKNER, JAIMI
BACK ROAD (CD) NEW
MAKE MY DAY

Ranging from autobiographical reflections to world-weary observations on the current political environment, the 11 all new compositions on "Back Road" run the gamut from catchy acoustic ballads to straight up rockers, framed by Faulkners guitar and Engelsens keyboards and underpinned by the punchy rhythm section of Renkema and Adams. These perf ... read more >

Disc Quantity: 1
Release date: 2017-08-25
Item # : 505646
Availability : IN STOCK

Format : CD
[login]
EDEMA, NUMA
THE HOURGLASS (CD) NEW
WILDFLOWER

The powerful and ecclectc debut album from Norwegian/Nigerian Soulful folk artist Numa Edema!Edema will be on tour this year opening for one of the most hotly anticipated tickets this year, a once-in-a-lifetime pairing of Laurel Canyon legends Judy Collins & Stephen Stills! Includes the single "Delta Man," which received significant airplay on ... read more >

Disc Quantity: 1
Release date: 2017-09-09
Item # : 505445
Availability : IN STOCK

Format : CD
[login]
GUTS
STOP THE VIOLENCE (CD)
HEAVENLY SWEETNESS

The unpredictable nature of life for a band with members scattered around the globe have forced Guts to give his line-up a shake to start their various tours in the best possible conditions.

Disc Quantity: 1
Release date: 2017-09-04
Item # : 505372
Availability : 2/3 WEEKS, NOT IN STOCK

Format : CD
[login]
ESHTADUR
MOTHER GRAY (CD)
BLEEDING MUSIC

Eshtadur launched in the fall of 2005 with their blazing demo Timo Be Timo with a sound in the vein of At The Gates, Soilwork and Septic Flesh. Since then they have released a pair of EP's and a potent duo of albums. Their rich touring history includes performances across Colombia, Peru and Mexico. They have been distributed across the world an ... read more >

Disc Quantity: 1
Release date: 2017-08-04
Item # : 502323
Availability : 2/3 WEEKS, NOT IN STOCK

Format : CD
[login]
SPEARS, BILLIE JOE
C'EST LA VIE (CD) NEW
GOLDENLANE

An incredible discovery from the archives - the LOST ALBUM from country legend Billie Jo Spears, recorded in the early 80s but never released.until now!Includes heartfelt ballads "Apart At The Dreams," the hip shaking "Swingin'" and brilliantly countrified take on the Chuck Berry classic "(You Never Can Tell) Cest La Vie!"Billie Jo had a string ... read more >

Disc Quantity: 1
Release date: 2017-08-18
Item # : 505043
Availability : IN STOCK

Format : CD
[login]
NICELY, NICK
SLEEP SAFARI (CD)
TAPETE

First single "Ghostdream", released end of May (BBC6 'Absolutely gorgeous', 'Euphoria'), heralded new horizons for psych legend Nick Nicely. The album "Sleep Safari" goes further into electronics while continuing the artist's psychedelic journey creating a unique pop juxtaposition. There's also all the usual twists and turns, tuneful inventions ... read more >

Disc Quantity: 1
Release date: 2017-09-29
Item # : 505058
Availability : 2/3 WEEKS, NOT IN STOCK

Format : CD
[login]
VARIOUS
INVENCIONES: LA OTRA VANGUARDIA MUSICAL... (CD)
MUNSTER

A comprehensive compilation, the first of its kind, of the avant-garde and experimental music scene of Latin America from 1976 to the late 1980s.Featuring pioneering artists from Peru (Miguel Flores, Manongo Mujica), Ecuador (Amauta), Mexico (Decibel,Via Lactea, Jorge Reyes), Venezuela (Musikautomatika, Miguel Noya), Costa Rica (Autoperro), Arg ... read more >

Disc Quantity: 2
Release date: 2017-08-25
Item # : 505013
Availability : 2/3 WEEKS, NOT IN STOCK

Format : CD
[login]
CLIENTELE, THE
MUSIC FOR THE AGE OF MIRACLES (CD)
TAPETE

After The Clientele released Minotaur, Alasdair MacLean, singer and principal songwriter for the band, made two wonderful albums with Lupe Nunez-Fernandez as Amor de Dias, issued a Clientele best-of called Alone and Unreal, oversaw reissues of Suburban Light and Strange Geometry, and played shows solo or as part of Amor de Dias or The Clientele ... read more >

Disc Quantity: 1
Release date: 2017-09-22
Item # : 505010
Availability : 2/3 WEEKS, NOT IN STOCK

Format : CD
[login]
HOLLAND, JOLIE -& SAMANTHA PARTON-
WILDFLOWER BLUES (CD) NEW
CNQ

Wildflower Blues, the debut album from The Be Good Tanyas founders Jolie Holland and Samantha Parton, is a page from the big book of North Americana and outsider folk. Its been eighteen years since Holland and Parton first joined forces, and with Wildflower Blues, they begin a new chapter in their ever-evolving creative relationship. On the alb ... read more >

Disc Quantity: 1
Release date: 2017-09-08
Item # : 504995
Availability : IN STOCK

Format : CD
[login]
LEE, BUNNY "STRIKER"
STRIKES BACK - THE SOUND OF STUDIO ONE (LP)
KINGSTON SOUNDS

The Sound of Studio One can be identified by the great singers that it cultivated along the many great songs that these singers released. But as studio 1s dominance was slowly pulled away by the up and coming new breed of producers many of the artists would inevitably end up working for these new camps and so the songs and singers found a new a ... read more >

Disc Quantity: 1
Release date: 2017-09-15
Item # : 506912
Availability : 2/3 WEEKS, NOT IN STOCK

Format : LP
[login]
DESTROY-OH-BOY
DESTROY-OH-BOY (LP)
MONSTER ZERO

Debut LP by these punkrock 'n rollers from Leiden, The Netherlands. Catchy at fuck punkrock for fans of New Bomb Turks (duh!), Zeke, Turbonegro, Ramones, and more of that quality, time-less RAWK! 12 songs including a Devil Dogs cover on a nice piece of vinyl. Plus killer artwork by the one and only Michiel Walrave.

Disc Quantity: 1
Release date: 2017-09-15
Item # : 506917
Availability : 2/3 WEEKS, NOT IN STOCK

Format : LP
[login]
BENCH PRESS
BENCH PRESS (LPD)
SUBWAY

Limited coulour-in-colour vinyl!!Bench Press have not been together as long as the easy confidence they project via their single might suggest. Only since March 2016 have Bench Press been doing the live thing, back when they commanded only twenty minutes of material to bash out. Since then, Guitarist Morgan Griffiths, bassist Lewis Waite and dr ... read more >

Disc Quantity: 1
Release date: 2017-08-25
Item # : 506678
Availability : 2/3 WEEKS, NOT IN STOCK

Format : LPD
[login]
SPIDER CREW
SOUNDS OF HATRED (LP)
WTF

SOUNDS OF HATRED serves 12 brandnew tracks wich are more diverse than ever. Sean and Mike (both on vocals) really sound different and battle it out on the raging songs. The music contains some surprises and the album contains awesome guestappearances by: Jorge (Merauder/Akani), Craig Ahaid (Sick Of It All), Bob Riley (Stigmata/ Murderers Row), ... read more >

Disc Quantity: 1
Release date: 2017-10-01
Item # : 501773
Availability : 2/3 WEEKS, NOT IN STOCK

Format : LP
[login]
ROME IS NOT A TOWN
IT'S A DARE (LP)
STARTRACKS

"Its sorta post-Riot grrrl, post-No Wave, experimental music and completely engaging from beginning to end." - Thurston Moore (Sonic Youth) i NMERome Is Not A Town, based in Gothenburg, Sweden, released their debut single "Stupid", on one-sided 7" vinyl, in 2015. More singles and the EP "Careful Like You Cared" followed and their noisy indie ro ... read more >

Disc Quantity: 1
Release date: 2017-09-29
Item # : 506891
Availability : 2/3 WEEKS, NOT IN STOCK

Format : LP
[login]
PERRY, LEE "SCRATCH"/SUBATOMIC SOUND SYSTEM
SUPER APE RETURNS TO CONQUER (L+C)
ECHO BEACH

41 years after Lee "Scratch" Perry defined dub music with his seminal 1976 Super Ape album, he returns with NYC's Subatomic Sound System to conquer again, definitively reincarnating the magic of his Black Ark studio in Jamaica, heavy on Ethiopian horns & percussion, while reinvigorating it with the 21st century booming bass & beats that capture ... read more >

Disc Quantity: 2
Release date: 2017-09-15
Item # : 506885
Availability : 2/3 WEEKS, NOT IN STOCK

Format : L+C
[login]
LISBON KID
LISBON KID (LP)
WALL OF SOUND

Lisbon Kid, exceptionally popular throughout the Balearics and the East London Electronic music scene, a unique production duo of Rui da Silva & Danny de Matos, whose most recent credits include Chloe Howl, have become a pioneering force in the world of digital arts. Hailing from Portugal with a unique, identifiable sound that combines pop sens ... read more >

Disc Quantity: 1
Release date: 2017-08-25
Item # : 506892
Availability : 2/3 WEEKS, NOT IN STOCK

Format : LP
[login]
SUSTO
& I'M FINE TODAY (LP)
ROOTSY

10 Artists to Watch in 2017"...the music of SUSTO tempers the roiling emotions in their lyrics with a mellifluous twist on alterna-country." - Yahoo MusicSince SUSTO released their second album back home in the States in the beginning of 2017, thing's been happening in a fast pace for the band. The album got great reviews, the band has been tou ... read more >

Disc Quantity: 1
Release date: 2017-09-08
Item # : 506819
Availability : 2/3 WEEKS, NOT IN STOCK

Format : LP
[login]
STRG Z
STRG Z (LP)
STILL UNBEATABLE

Debut album by German 77 New Wave Punk band Strg Z.For fans of The Clash, Toten Hosen, Vibrators, Ruts, Fehlfarben.

Disc Quantity: 1
Release date: 2017-09-22
Item # : 505426
Availability : 2/3 WEEKS, NOT IN STOCK

Format : LP
[login]
FIREBALL MINISTRY
REMEMBER THE STORY (LP)
CLEOPATRA

The kings of stoner/doom metal reclaim their throne on this epic comeback album that is being hailed as their strongest effort to date!Remember The Story calls on longtime FBM fans to return to the fold with songs that harken back to the band's glory days such as "Back On Earth," the riff-tastic "The Answer," the incredible title track, and a s ... read more >

Disc Quantity: 1
Release date: 2017-10-06
Item # : 506837
Availability : 2/3 WEEKS, NOT IN STOCK

Format : LP
[login]
CARR, MARTIN
NEW SHAPES OF LIFE (L+C)
TAPETE

NEW SHAPES OF LIFE is the third album Ive made under my own name and my second for Tapete Records. My last LP, THE BREAKS, dealt with my feelings of separation from the world around me. The music was simple, guitars, organs, and drums, but somehow it left me feeling even more dissatisfied than when I started writing it. This time I wanted to sw ... read more >

Disc Quantity: 2
Release date: 2017-10-27
Item # : 506858
Availability : 2/3 WEEKS, NOT IN STOCK

Format : L+C
[login]
BRIQUEVILLE
II (LP)
PELAGIC

Briqueville is a band shrouded in mystery. On stage, they create an instrumental mantra of spooky guitars, modified fieldrecordings and eery sampled chants. These meditative build-ups, based on the perseverant element of repetition, are contrasted with and ripped apart by sudden, unforeseeable outbursts of the purest and sheerest heaviness.FOR ... read more >

Disc Quantity: 1
Release date: 2017-09-29
Item # : 506821
Availability : 2/3 WEEKS, NOT IN STOCK

Format : LP
[login]
BAKER, TOM -& THE SNAKES-
LOOKOUT TOWER (LP)
RUM BAR

For Fans of Rock N Roll, Glam, Bubblegum, Garage, and everything in between...You cant quite place the band in this memory, but there were elements of the Stones in there; echoes of Tom Petty andthe Heartbreakers. It had the snarl and the slide of the Replacements; but then again, raised a pint to Steve Marriott.Sit up, kick aside the empty bee ... read more >

Disc Quantity: 1
Release date: 2017-09-22
Item # : 506851
Availability : 2/3 WEEKS, NOT IN STOCK

Format : LP
[login]
VALPARAISO
BROKEN HOMELAND (LP)
ZAMORA

VALPARAISO combine dark melancholic indie with folk and blues sounds. It is an allstar band including members like JOHN PARISH, DIMINIQUE A., SHANNON WRIGHT, PHEOBE KILDEER (Nouvelle Vague), HOWE GELB (Giant Sand) , ROSEMARY STANDLEY (Moriarty), JOSH HADEN, MARC HUYGHENS (Venus) and JULIA LANOE (Mansfield Tya). Netherlands only !!

Disc Quantity: 2
Release date: 2017-09-22
Item # : 506797
Availability : 2/3 WEEKS, NOT IN STOCK

Format : LP
[login]
SIBERIAN MEAT GRINDER
METAL BEAR STOMP (LP)
DESTINY

Destiny Records is proud to announce the 2nd album of hardcore/metal/rap phenomenon Siberian Meat Grinder."Metal Bear Stomp" will be released worldwide on Friday 13th October 2017. Hailing from Moscow, Russia, Siberian Meat Grinder mix ultra-fast thrash with hardcore-punk, rap, black metal and bunch of other genres on a quest for the golden sty ... read more >

Disc Quantity: 1
Release date: 2017-10-13
Item # : 506795
Availability : 2/3 WEEKS, NOT IN STOCK

Format : LP
[login]
BLACK MAMBAS
MODERATION (LP)
DISCONNECTED

Straight outta Bell Gardens, the Black Mambas have come to fuck shit up and lay waste! Full throttle high octane Rock N Roll to the edge of recklessness with Chuck Berry style leads ala the Kids conjuring up the Killed By Death cream of the crop. Their cutthroat mantra of 'Fuck Shit Up!' has scorched almost every corner of the globe and they're ... read more >

Disc Quantity: 1
Release date: 2017-10-27
Item # : 506800
Availability : 2/3 WEEKS, NOT IN STOCK

Format : LP
[login]
VOIGT-KAMPFF
THE DIN OF DYING YOUTH (LP)
P.TRASH

The Din Of Dying Youth" LP coming off the heels off a mounting barrage of thick post-punk releases in previous years, VOIGHT-KAMPFF pushes out another assault of atmospheric post-punk and SMITHS-meets-CHAMELEONS-style pop banger with their new LP "The Din Of Dying Youth". Immediately dropping into the fray like a paratrooper on the first track, ... read more >

Disc Quantity: 1
Release date: 2017-08-18
Item # : 506781
Availability : 2/3 WEEKS, NOT IN STOCK

Format : LP
[login]
VILLAGE CALLERS, THE
LIVE (LP)
VINILISSSIMO

Superb album by East Los Angeles band The Village Callers, recorded live in 1968 and released on Eddie Daviss Rampart Records.A seasoned and popular band at all the top venues, The Village Callers brought many different sounds into the mix: jazz, soul, R&B and lots of Latin percussion.Their only LP consisted mainly of groove-filled covers such ... read more >

Disc Quantity: 1
Release date: 2017-09-29
Item # : 506780
Availability : 2/3 WEEKS, NOT IN STOCK

Format : LP
[login]
PANKY'S, LOS
THE COMPLETE RECORDINGS (LP)
MUNSTER

The complete recordings of Los Pankys, originally released in 1966.During their short-lived career, Mexico Citys Los Pankys produced an outstanding collection of rock & roll and beat music which made them pioneers of the "Hanky Panky" sound and one of Mexicos favourite bands.After decades of obscurity, their amazing legacy is now finally availa ... read more >

Disc Quantity: 1
Release date: 2017-09-29
Item # : 506778
Availability : 2/3 WEEKS, NOT IN STOCK

Format : LP
[login]
MISCALCULATIONS
ECHOLOCATION (LP)
P.TRASH

Once again Marco NO FRONT TEETH and MISCALCULATIONS set up an alluring and sticky flytrap of an album that you simply keep your ears glued to. The new bunch of songs swarm in unmistakably with Marco's high pitched and voice that buzzes in your head and makes you wiggle happily. On "Echolocation" MISCALCULATIONS throw back familiar soundwaves an ... read more >

Disc Quantity: 1
Release date: 2017-08-18
Item # : 506782
Availability : 2/3 WEEKS, NOT IN STOCK

Format : LP
[login]
JUST JEFFREY
COFFEE, TEA & ME (LP)
P.TRASH

Limd. 300 Deluxe Silk-Screened SleeveEurope Version with new artwork!Its been twelve long years between solo LPs from everyones favourite frontman, Jeffrey McCloy (TRANZMITORS / FASHIONISM). McCloy has long worn his anglophile leanings on his sleeve - if not his lapel - and on "Coffee, Tea & Me" we see him striking out on his own, putting on th ... read more >

Disc Quantity: 1
Release date: 2017-08-18
Item # : 506783
Availability : 2/3 WEEKS, NOT IN STOCK

Format : LP
[login]
EUPHORIA
EUPHORIA (LP)
VINILISSSIMO

The only album by Euphoria, released on the Heritage label in 1969, is a terrific sunshine pop masterpiece filledwith dazzlingly bright songs built around radiant vocal harmonies and solid arrangements, echoing artists such as The Mamas & The Papas, Free Design and The 5th Dimension, but with a distinctive lysergic edge.The bands sudden break-u ... read more >

Disc Quantity: 1
Release date: 2017-09-29
Item # : 506779
Availability : 2/3 WEEKS, NOT IN STOCK

Format : LP
[login]
DJ MC
LOWEND JUNGLE (LP)
DUCK N' COVER

DJ MC aka Mario Cooper coming from the Southside of Chicago was first introduced to the world outside of Footworks inner circle through Planet Mus second episode of the legendary 'Bangs & Works' compilation in November 2011. One of the collections most remarkable and memorable tracks "Y Fall" already made very clear that Mario Cooper plays in h ... read more >

Disc Quantity: 1
Release date: 2017-09-08
Item # : 506790
Availability : 2/3 WEEKS, NOT IN STOCK

Format : LP
[login]
DIAZ DE LEON, MARIO
SANCTUARY (LP)
DENOVALI

"For the third full length document of his classical works, Mario Diaz de Leon presents his most unified offering to date, distilling the modernistic hellfire of his previous releases to a crystalline essence. "Sanctuary" is an album length piece created in collaboration with TAK Ensemble, a brilliant NYC based quintet devoted to energetic and ... read more >

Disc Quantity: 1
Release date: 2017-09-29
Item # : 506785
Availability : 2/3 WEEKS, NOT IN STOCK

Format : LP
[login]
CELESTE
INFIDELE(S) (LP)
DENOVALI

"""Pessimists, nihilists, misanthropes and deadborns: the history of Celeste is just as it sounds: negative, gloomy and destructive. A sevenfold, life-denying deluxe noise-theatre."" This is Metal Hammer's conclusion on CELESTE's last album ""ANIMALE(S)"". Four years later, after more than ten years of existence and more than 300 shows all arou ... read more >

Disc Quantity: 2
Release date: 2017-09-29
Item # : 506787
Availability : 2/3 WEEKS, NOT IN STOCK

Format : LP
[login]
VARIOUS
PANTSULA! - THE RISE OF ELECTRONIC DANCE MUSIC (12")
RUSH HOUR

Late 80's South African dance floor winners only!

Disc Quantity: 2
Release date: 2017-09-20
Item # : 502266
Availability : 2/3 WEEKS, NOT IN STOCK

Format : 12"
[login]
PHURPA
SACRED SOUNDS 18.12.2016 (LP)
OAKEN PALACE

Oaken Palace presents two different Phurpa recordings, immense ritual sessions which in total run for over three hours. These releases together comprise a staggering dark mass of ritual drone, austere but richly dense, relentless but profoundly meditative.The double vinyl album Sacred Sound 18.12.16 is a beautiful tapestry of ancient sounds, wi ... read more >

Disc Quantity: 2
Release date: 2017-08-15
Item # : 506595
Availability : 2/3 WEEKS, NOT IN STOCK

Format : LP
[login]
KAYNATAN, GOKCEN
KAYNATAN, GOKCEN (LP)
FINDERS KEEPERS

A first-ever collection of the highly sought after and largely previously unheard recordings of the one of Turkish pop and rocks best kept secrets - featuring the two rare has hens teeth 1 Numara 7" singles (which fetch in excessive of $200 on certain internet auction sites) - including a previously unreleased extended version of Evren.

Disc Quantity: 1
Release date: 2017-10-27
Item # : 506590
Availability : 2/3 WEEKS, NOT IN STOCK

Format : LP
[login]
GAINSBOURG, SERGE -& JEAN-CLAUDE VANNIER-
LES CHEMINS DE KATMANDU (LP)
FINDERS KEEPERS

After decades in the making Finders Keepers Records present the first-ever pressing of Serge Gainsbourgs most elusive and coveted soundtrack studio recordings - co-written, arranged and orchestrated by the genius Jean-Claude Vannier (Histoire De Melody Nelson) during what many consider to be the dynamic duos most definitive creative period.Beli ... read more >

Disc Quantity: 1
Release date: 2017-10-27
Item # : 506591
Availability : 2/3 WEEKS, NOT IN STOCK

Format : LP
[login]
CIANI, SUZANNE
HELP, HELP, THE GOBLOLINKS! (LP)
FINDERS KEEPERS

As faithful guardians of the Ciani Musica Inc. studio vault Finders Keepers Records twist the key and return to their collaborative series of previously unreleased music from one of the most important and influential composers in the history of multi-disciplinary electronic music. Open-minded, unpretentious, enigmatic and consistently inspiring ... read more >

Disc Quantity: 1
Release date: 2017-11-17
Item # : 506592
Availability : 2/3 WEEKS, NOT IN STOCK

Format : LP
[login]
CAPE, JOEY
ONE WEEK RECORD (LP)
FAT WRECK CHORDS

This is a vinyl only release of 10 stripped down acoustic Lagwagon and (1) Bad Astronaut covers, performed by the front man and creator himself!

Disc Quantity: 1
Release date: 2017-09-01
Item # : 506478
Availability : 2/3 WEEKS, NOT IN STOCK

Format : LP
[login]
AGGROVATORS, THE
AGGROVATING THE RHYTHM AT CHANNEL ONE (LP)
JAMAICAN RECORDINGS

The Aggrovators were one of Jamaicas finest session bands put together by the hit make from J amaica Bunny Striker Lee. The group would produce some of the hardest rhythms cut at the legendary Channel 1 studio. These tracks would provide the backbone to songs that were usually voiced over at King Tubbys own studio.These cuts here represent a se ... read more >

Disc Quantity: 1
Release date: 2017-08-18
Item # : 506412
Availability : 2/3 WEEKS, NOT IN STOCK

Format : LP
[login]
SOUNDBYTE, THE
SOLITARY IV (LP)
TEMPLE OF TORTUROUS

One of the visionaries behind the Norwegian legendary experimental metal band The 3rd and The Mortal, composer and guitarist Trond Engum (based in Trondheim, Norway) carries down the genre defying path through his solo venture The Soundbyte. Dedicated to the avantgarde and experimental, and devoted to an outside-the-box thinking when it comes t ... read more >

Disc Quantity: 1
Release date: 2017-09-15
Item # : 506415
Availability : 2/3 WEEKS, NOT IN STOCK

Format : LP
[login]
SITES N' SOUNDS
THE NIGHT IS SO DARK (7")
BLACK GLADIATOR

Black Gladiator and Slovenly are back with another archival 60s punk release, this time from an impossibly rare Delta, Pennsylvania 45 by SITES N' SOUNDS. Gigging from Baltimore to York to Hershey in the mid-60s, including an appearance on Baltimore's Kerby Scott TV program, Sites n' Sounds were students at Kennard-Dale High School when they re ... read more >

Disc Quantity: 1
Release date: 2017-09-08
Item # : 506444
Availability : IN STOCK

Format : 7"
[login]
PYRRHON
WHAT PASSES AS SURVIVAL (LP)
THROATRUINER

Continuing to shapeshift and unravel, while using unorthodox songwriting techniques that border on the incomprehensible, avant-garde extreme metal quartet PYRRHON return with What Passes For Survival.Dense, volatile, and drenched in manic ferocity, What Passes For Survival is an aural challenge that refuses to adhere to genre conventions, mergi ... read more >

Disc Quantity: 1
Release date: 2017-08-11
Item # : 506443
Availability : 2/3 WEEKS, NOT IN STOCK

Format : LP
[login]
LA'S, THE
1987 (LP)
VIPER

To celebrate the 30th anniversary of The La's pivotal year, The Viper Label is pleased to release The Las 1987. The band had already built up a fierce reputation during the two previous years taking Liverpool by storm but by the start of 1987 the band had a new line up and practice room- an old Stables next to Strawberry Fields, in which they ... read more >

Disc Quantity: 1
Release date: 2017-09-22
Item # : 506414
Availability : 2/3 WEEKS, NOT IN STOCK

Format : LP
[login]
CREEPSHOW, THE
DEATH AT MY DOOR (LP)
CONCRETE JUNGLE

Ten tracks of raging, bloodcurdling and raucously rebellious fury showcase the very best from this roadharderned group of beautiful misfits. The haunting vocal stylings of Kenda Legaspi soar seamlessly over Chuck Coles buzzsaw sharp guitar lines and the ragtime gospel organs / keys of the Reverend McGinty; all the while held together by the har ... read more >

Disc Quantity: 1
Release date: 2017-09-15
Item # : 506308
Availability : 2/3 WEEKS, NOT IN STOCK

Format : LP
[login]
BLAHA
FRESH HORSE (7")
SLOVENLY

Mike Blaha of Minneapolis freak-punks THE BLIND SHAKE is currently recording solo as BLAHA. As a follow up to his brilliant and moody debut 2017 LP "The Art of Not," Slovenly Recordings is proud to present the "Fresh Horse" EP, and since we aren't exactly known for "moody" releases, we've selected only the most intimidating tracks from his repe ... read more >

Disc Quantity: 1
Release date: 2017-09-08
Item # : 505697
Availability : IN STOCK

Format : 7"
[login]
ZATOPEKS
AIN'T NOBODY LEFT BUT US (LP)
STARDUMB

The debut album of the Zatopeks is a mix of 50's pop, 90's Lookout! punkrock and Tom Waits kind of twists, together with the introspective story telling lyrics this sets the zatopeks apart from 99% of the poppunk bands out there. This album contains 14 songs full of melody, wit and energy. For the first time on vinyl!

Disc Quantity: 1
Release date: 2017-08-09
Item # : 506334
Availability : 2/3 WEEKS, NOT IN STOCK

Format : LP
[login]
VONO
DINNER FUER 2 (LP)
BUREAU B

Among the lesser known dark-electro/post-punk bands of the early 1980s, the Berlin duo VONO really stood out. The radical nature of their music, the cold sound and sparse lyrics - VONO were arguably on a par with the more prominent ambassadors of the genres (DAF, Liaisons Dangereuses etc). Extreme even for the early eighties, their minimalism w ... read more >

Disc Quantity: 1
Release date: 2017-11-24
Item # : 506340
Availability : 2/3 WEEKS, NOT IN STOCK

Format : LP
[login]
MAUSOLEUM GATE
INTO A DARK DIVINITY (LP)
CRUZ DEL SUR

MAUSOLEUM GATEs 2014 self-titled debut album was not as much of a revelation as it was a reminder of how vintage metal should be played. Bucking virtually every modern production trend, the Finns greeted audiences with a warm analog production sound, flanked by the stargazing vocals of V-P Varpula and the classy twin guitar action of Count LaFe ... read more >

Disc Quantity: 1
Release date: 2017-09-08
Item # : 506338
Availability : 2/3 WEEKS, NOT IN STOCK

Format : LP
[login]
ITCHY-O
FROM THE OVERFLOWING (LP)
ALTERNATIVE TENTACLES

Based in Denver, Colorado, their percussion-centered electronic performance hive-mind has declared war on todays predictable mediocrity and blindsided fans with their unique music and astonishing performances since forming in 2009. From The Overflowing is the follow-up to their full-length debut Burn The Navigator which was released in 2014. Th ... read more >

Disc Quantity: 1
Release date: 2017-09-08
Item # : 506351
Availability : 2/3 WEEKS, NOT IN STOCK

Format : LP
[login]
HANDS OF ORLAC/THE WANDERING MIDGET
SPLIT (LP)
CRUZ DEL SUR

The worlds of occult metal and colossal doom collide on the HANDS OF ORLAC and THE WANDERING MIDGET split, set for aSeptember 8 release via Cruz Del Sur Music.Featuring four contributions from Italian/Swedish occult metal troupe HANDS OF ORLAC and one 18-minute epic from Finnish doomsters THE WANDERING MIDGET, the split finds two disparate, uni ... read more >

Disc Quantity: 1
Release date: 2017-09-08
Item # : 506333
Availability : 2/3 WEEKS, NOT IN STOCK

Format : LP
[login]
ZACH MATHIEU
HIGHS & LOWS (LP)
ROOKIE

Zach Mathieu, with their harsh emotional delivery and intensity, recall the sounds and feel of Thrice, Hot Water Music and a bit of early Jimmy Eat World. Within their Wall of Sound Zach Mathieu has its roots in the American Post - Hardcore / Emocore and Alternative rock of the 1990s,"one of the last "surviving bands" of the genre. Although "Hi ... read more >

Disc Quantity: 1
Release date: 2017-09-15
Item # : 506249
Availability : 2/3 WEEKS, NOT IN STOCK

Format : LP
[login]
KIKU FEAT. BLIXA BARGELD & BLACK CRACKER
ENG, DUSTER UND BANG (LP)
EVEREST

Yannick Barman and Cyril Regamey describe KiKu as a modular, avant-garde machine which, thanks to its modular system and open line-up, is never complete and continually dares to push boundaries.Founded 11 years ago as an acoustic improvisation duo, Barman and Regamey the bands trumpeter and percussionist have been taking on a more varied and fl ... read more >

Disc Quantity: 2
Release date: 2017-09-29
Item # : 506331
Availability : 2/3 WEEKS, NOT IN STOCK

Format : LP
[login]
SLEEPER BILL & MR. TOF
SLEEPER BILL & MR. TOF (LP)
BEAST

Acoustic duo, Sleeper Bill (singer/ guitarist of Sleepwalkerz) and Mr Tof (upright bass for Hudson Maker) blend folk, blues, rockabilly and country to create a magnetic live show of original music.The two friends came together in 2015 with a mutual love of Americana, influenced by heavyweights Johnny Cash, Hank III and Bob Wayne, which shines t ... read more >

Disc Quantity: 1
Release date: 2017-08-01
Item # : 506175
Availability : IN STOCK

Format : LP
[login]
SIX FT HICK
CANETRASH (LP)
BEAST

Is it necessary to introduce the legendary Brisbane band Six Ft Hick? Maximum RocknRoll meets Mad Max since 1995. Whether you first heard of the Hick as the road-ravaged visceral Australian band in ABC doco SixFtHick: Notes from the Underground, or through their 22-year assault on oz cities greatest toilets du rock, youll know they guarantee br ... read more >

Disc Quantity: 1
Release date: 2017-08-01
Item # : 506177
Availability : IN STOCK

Format : LP
[login]
MCCANN, JAMES
GOTTA LOTTA MOVE - BOOM (LP)
BEAST

Leaving The Drones behind, McCanns rocknroll journey took him to Sydney, 3000 kilometres away on the other side of the vast Australian continent, and then south to Melbourne, the fertile home of Australian music. With his Dirty Skirt Band, his Other Band and more recently the New Vindictives, McCann has traversed the rocknroll spectrum, from di ... read more >

Disc Quantity: 1
Release date: 2017-09-15
Item # : 506178
Availability : 2/3 WEEKS, NOT IN STOCK

Format : LP
[login]
RADIO DEPT., THE
RUNNING OUT OF LOVE (SPECIAL) (LP)
LABRADOR

The great sounding The Radio Dept. "Running Out Of Love" on 45 rpm double vinyl. Its been remastered and new lacquers have been cut at Atlantis studios under supervision from the band. The first vinyl contains all shorter the pop tracks and the second vinyl has the longer electronic/techno tracks. We need a payback of 14 Euros for this. Its li ... read more >

Disc Quantity: 2
Release date: 2017-09-08
Item # : 506038
Availability : 2/3 WEEKS, NOT IN STOCK

Format : LP
[login]
MARVELOUS MARK
BUZZIN' (LP)
DRUNKEN SAILOR

Formerly of Torontos blown-out noisepop superstars The Marvelous Darlings, Mark Fosco hasnt exactly rested on his laurels since that band broke up. Instead, hes picked up where they left off - now recording as Marvelous Mark, he dropped debut solo LP Crushin last year via Drunken Sailor, and it proved not only what a ludicrously talented songwr ... read more >

Disc Quantity: 1
Release date: 2017-08-01
Item # : 506062
Availability : 2/3 WEEKS, NOT IN STOCK

Format : LP
[login]
KUKEN
KUKEN II (LP)
DRUNKEN SAILOR

After an amazing debut LP and 7" on Bachelor Records, Hamburg Punks 'Kuken are back with their killer new record. Featuring Chris and Phillip, the twins from The Kidnappers, Kuken drop the powerpop sound from that band, strip everything back and create a total wall of sound. It's dark, paranoid, tight as hell, 12 songs and not one of them tops ... read more >

Disc Quantity: 1
Release date: 2017-08-01
Item # : 506058
Availability : 2/3 WEEKS, NOT IN STOCK

Format : LP
[login]
DIG DEEPER
IN CENTRAL EUROPEAN TIME (LP)
ALIEN AGENCY

Electric Norwegian road rock with a psychedelic prefix. Channeling the vibes of Nordic psych acts like Spids Nogenhat with a storytelling approach. Somewhat in the same vein as Richmond Fontaine and The War On Drugs yet in best Paisley Underground tradition.Genre: Indie, psychedelic, americana, paisley

Disc Quantity: 1
Release date: 2017-09-15
Item # : 505991
Availability : 2/3 WEEKS, NOT IN STOCK

Format : LP
[login]
CHEAP WHINE
CHEAP WHINE (LP)
DRUNKEN SAILOR

Cheap Whine sound like classic 70s punk always sounds in your head, but somehow never quite lives up to. Nagging powerpop melodies, frantic energy in abundance and enough snot to fill a swimming pool - mind you, that shouldnt come as a surprise once you learn whos involved. Steve Adamyk has been crafting nuggets of two-minute genius with his ow ... read more >

Disc Quantity: 1
Release date: 2017-08-01
Item # : 506061
Availability : 2/3 WEEKS, NOT IN STOCK

Format : LP
[login]
THRONE OF HERESY
DECAMERON (LP)
THE SIGN

Throne of Heresy release their ambitious new concept album Decameron on November 3rd through The Sign Records. The album depicts the horrors of the Black Death in the 14th century. Much like the book it takes its name from, Decameron revolves around 10 stories, beginning with the first known victims of the plague in Asia and moving through the ... read more >

Disc Quantity: 1
Release date: 2017-11-03
Item # : 505880
Availability : 2/3 WEEKS, NOT IN STOCK

Format : LP
[login]
SCOTT, CHRISTIAN
STRETCH MUSIC (BI-COLOURED) (LP)
LONESTAR

Black & clear-red version! Stretch Music features a cast of this generations most daring conceptualists. The group was formed to eradicate all arguments that inhibit creative and progressive expression: to musically show that all forms belong together, as all people do. The recording features four new instruments designed exclusively for the gr ... read more >

Disc Quantity: 1
Release date: 2017-09-01
Item # : 505909
Availability : 2/3 WEEKS, NOT IN STOCK

Format : LP
[login]
SATURDAY'S HEROES
PINEROAD (LP)
LOVELY

Punkrockers Saturdays Heroes are back with their third album Pineroad. Sing along friendly highly melodical punkrock that is strongly rooted in the American songwriting tradition with a huge amount of Swedish melodically heritage. The band have added more aggressiveness and are more "straight to the point" then on their previously albums at the ... read more >

Disc Quantity: 1
Release date: 2017-09-22
Item # : 505892
Availability : 2/3 WEEKS, NOT IN STOCK

Format : LP
[login]
NIGHT
RAFT OF THE WORLD (LP)
THE SIGN

September 1st marks the release date of Night's third full length album "Raft of the World" which will be released through The Sign Records. The album consists of 9 ravishing rock hymns forged together by the band during the fall of '16, and signifies a musical progression of the band towards a more rock-based sound - without leaving their trad ... read more >

Disc Quantity: 1
Release date: 2017-09-01
Item # : 505894
Availability : 2/3 WEEKS, NOT IN STOCK

Format : LP
[login]
MOTORHEAD
OVERKILL (12") NEW
CLEOPATRA

Special limited edition white vinyl 12" single of two tracks recorded by Lemmym, Phil Campbell & Mickey Dee packaged in a silkscreened acryllic jacket!

Disc Quantity: 1
Release date: 2017-09-15
Item # : 505947
Availability : IN STOCK

Format : 12"
[login]
MARVEL
AT THE SUNSHINE FACTORY (LP)
THE SIGN

Marvel returns with their seventh album "At the Sunshine Factory". The band have worked hard to create a "larger than life" sound, building a studio of their own to get enough time to develop their songs to perfection. A cheerful production disguises a darker lyrical theme affected by today's world situation. Marvel, known for their contagious ... read more >

Disc Quantity: 1
Release date: 2017-10-06
Item # : 505890
Availability : 2/3 WEEKS, NOT IN STOCK

Format : LP
[login]
JOY DIVISION
LOVE WILL TEAR US APART (CANVAS BAG) (12") NEW
CLEOPATRA

Deluxe canvas bag vinyl edition of the rare studio outtake recording of Joy Division's goth rock classic

Disc Quantity: 1
Release date: 2017-09-15
Item # : 505949
Availability : IN STOCK

Format : 12"
[login]
HONEYMOON DISEASE
PART HUMAN, MOSTLY BEAST (LP)
THE SIGN

Honeymoon Disease unleashes their new album "Part Human, Mostly Beast" on The Sign Records. The Swedish rock quartet's second album is filled with high voltage pulse, colorful sounds and lots of groovy soul. Well acclaimed for their intense and high energetic stage performances the band have been one of the raising stars on the European rock st ... read more >

Disc Quantity: 1
Release date: 2017-10-27
Item # : 505888
Availability : 2/3 WEEKS, NOT IN STOCK

Format : LP
[login]
HIGHRIDER
ROLL FOR INITIATIVE (LP)
THE SIGN

Debut album from Gothenburgs Highrider. The boiling point of scandinavian thrash, metal, 70s, doom, punk and hardcore. A metallic and raw debut filled with Scandinavian high energy heavy metal. Gothenburg have always been a breeding ground for clashes of the extreme. Highrider is the new generation to develop the extreme Gothenburg sound into n ... read more >

Disc Quantity: 1
Release date: 2017-09-15
Item # : 505882
Availability : 2/3 WEEKS, NOT IN STOCK

Format : LP
[login]
HALLAS
EXCERPTS FROM A FUTURE PAST (LP)
THE SIGN

Swedish praised progressive 70s rock-band Hallas releases their debut album, 7 new tracks of storytelling adventure rock"

Disc Quantity: 1
Release date: 2017-10-13
Item # : 505884
Availability : 2/3 WEEKS, NOT IN STOCK

Format : LP
[login]
GREAT DISCHORD, THE
THE RABBIT HOLE (LP)
THE SIGN

The progressive death pop band THE GREAT DISCORD are back with their sophomore album, entitled 'THE RABBIT HOLE'. The band features notable musicians who have worked with or are working with bands like GHOST, MCC (Magna Carta Cartel), TID, PG. LOST, DEAD SOUL, VANHELGD and many others. Returning from tours with GHOST, KVELERTAK, KATATONIA and G ... read more >

Disc Quantity: 1
Release date: 2017-09-08
Item # : 505886
Availability : 2/3 WEEKS, NOT IN STOCK

Format : LP
[login]
GRANDE ROYALE
BREAKING NEWS (LP) NEW
THE SIGN

Grande Royale is back with their third album "Breaking News" set for release the 25th of August on The Sign Records. Ten track of High Energy rock that have been recorded and produced by Nicke Andersson (The Hellacopters, Imperial State Electric) at his studio the Honk Palace. Packed with powerful riffs that works as gasoline for the songs, the ... read more >

Disc Quantity: 1
Release date: 2017-08-25
Item # : 505898
Availability : IN STOCK

Format : LP
[login]
BROCKMANN//BARGMANN
LICHT (L+C)
BUREAU B

Brockmann // Bargmann (Ex-Camera) celebrate keys, guitars and effects. Esteemed for their improvisational audacity, hurtling forwards to a motorik beat, there is another side to the Berlin "Krautrock Guerilla" trio Camera which sees them explore landscapes of sound. This is exactly what the two founder members Franz Bargmann (guitar) and Timm ... read more >

Disc Quantity: 2
Release date: 2017-10-20
Item # : 505897
Availability : 2/3 WEEKS, NOT IN STOCK

Format : L+C
[login]
MOEBIUS/STORY/LEIDECKER
FAMILIAR (L+C)
BUREAU B

Dieter Moebius (1944-2015) - one half of the legendary duo Cluster and the godfather of electronic krautrock - was one of the most important protagonists of avant-garde electronic music in Germany. The Americans Tim Story and Jon Leidecker are two electronic musicians who could not be more different to one another. Story is known for his warm s ... read more >

Disc Quantity: 2
Release date: 2017-10-06
Item # : 505699
Availability : 2/3 WEEKS, NOT IN STOCK

Format : L+C
[login]
ANCIENT ASTRONAUTS & AZEEM
BROKEN PUPPETS (LP)
SWITCHSTANCE RECORDINGS

One of the paramount names in underground hip-hop, Germany's Ancient Astronauts aim to show up their American contemporaries with a work that is every bit as forward-thinking as it is old-school. A heady, brewing commixture of hip-hop, soul and elucidating poetry, BROKEN PUPPETS serves as a staggering volley into the radio-ready market, which i ... read more >

Disc Quantity: 1
Release date: 2017-09-29
Item # : 505695
Availability : 2/3 WEEKS, NOT IN STOCK

Format : LP
[login]
FAULKNER, JAIMI
BACK ROAD (LP) NEW
MAKE MY DAY

Ranging from autobiographical reflections to world-weary observations on the current political environment, the 11 all new compositions on "Back Road" run the gamut from catchy acoustic ballads to straight up rockers, framed by Faulkners guitar and Engelsens keyboards and underpinned by the punchy rhythm section of Renkema and Adams. These perf ... read more >

Disc Quantity: 1
Release date: 2017-08-25
Item # : 505647
Availability : IN STOCK

Format : LP
[login]
ASHLEY, CORIN
NEW LION TERRACES (LP)
MURRAY HILL

Recorded at Abbey Road in London and Q Division in Boston on analog tape, the album features contributions by Kay Hanley from Letters To Cleo,Ken Stringfellow of the Posies/Big Star, Dave Mattacks (drummer for Fairport Convention, XTC, Paul McCartney, etc.) Boo Radleys Martin Carr,Ed Ball of TV Personalities and Richard Davies from Cardinal. Th ... read more >

Disc Quantity: 1
Release date: 2017-07-21
Item # : 505667
Availability : 2/3 WEEKS, NOT IN STOCK

Format : LP
[login]
GUN CLUB
ELVIS FROM HELL (LP)
BANG!

THE GUN CLUB high quality rarities compiled on a double album, including:Side A: THE GUN CLUB very first demo from 1981.Side B: On the air recording on a radio station in New York City in 1982.Side C: Acoustic rarities from Jeffrey Lee Pierce in 1990.Side D: Absolutely killer live recording of THE GUN CLUB in Europe in the "Lucky Jim" tour in 1 ... read more >

Disc Quantity: 2
Release date: 2017-09-01
Item # : 505539
Availability : 2/3 WEEKS, NOT IN STOCK

Format : LP
[login]
VAZZ
SUBMERGED VESSELS AND OTHER STORIES (LP)
STROOM

Post-punk pop meets ethereal wave Vazz are one of scotland's best kept secrets. Includes a bonus CD of piano works...

Disc Quantity: 1
Release date: 2017-09-08
Item # : 505373
Availability : 2/3 WEEKS, NOT IN STOCK

Format : LP
[login]
SUN RA AND HIS MYTH SCIENCE SOLAR ARKESTRA
LOST ARK SERIES, VOL 1 & 2 (10") (EP)
ART YARD

Hidden fire from the Ra archives! A double 10" set featuring Sun Ra recordings from the outer limits and the underground. Initially released on2 seperate 10"s back in 2010/13 respectively and both quickly became collectors items. Don't miss them this time around..

Disc Quantity: 2
Release date: 2017-09-08
Item # : 503272
Availability : 2/3 WEEKS, NOT IN STOCK

Format : EP
[login]
UNHAPPYBIRTHDAY
KRAKEN (12")
WAVE TENSION

unhappybirthday are from Hamburg, Germany and offer something very nice in their approach to minimalist synth pop/melodic post punk. They tap into a nice cross section of new wave and post punk touchstones for a sizable mix of danceable rhythms. Simple in structure but resonant in scope, the few songs on this record capture the perfect balance ... read more >

Disc Quantity: 1
Release date: 2017-07-25
Item # : 502719
Availability : 2/3 WEEKS, NOT IN STOCK

Format : 12"
[login]
LUCKY + LOVE
LUCKY + LOVE (LP)
LUCKY + LOVE

These 8 electrified tracks were written when bandmates Loren Luck (drums, synths) and April Love (vocals, keyboards, guitar) were living next to a noisy construction site in Glendale, California. Here they successfully incorporate synth-heavy bass with polyphonic harmonies and crystalline vocals, propelling the music into trance-inducing territ ... read more >

Disc Quantity: 1
Release date: 2017-06-30
Item # : 505218
Availability : 2/3 WEEKS, NOT IN STOCK

Format : LP
[login]
FAERGROUND ACCIDENTS
CO-MORBID (LP)
LOUDER THAN WAR

The debut album from legendary Sheffield band Faerground Accidents sees a brilliant collection of late night songs, a missive from bohemia laced with perfect melodies and a bright and thrilling rush of neon melodies and great acidic lyrics from a band that Adam Ant calls the best new band in the UK and are also tipped for success by the likes o ... read more >

Disc Quantity: 1
Release date: 2017-07-14
Item # : 505061
Availability : 2/3 WEEKS, NOT IN STOCK

Format : LP
[login]
OGRES, THE
THIRD MAN B/W UH HUH (7")
HILLSDALE

Like other Ogres records, this platter is garage, one side instrumental and the other mid-sixty garage.

Disc Quantity: 1
Release date: 2017-07-01
Item # : 505041
Availability : 2/3 WEEKS, NOT IN STOCK

Format : 7"
[login]
NICELY, NICK
SLEEP SAFARI (L+C)
TAPETE

First single "Ghostdream", released end of May (BBC6 'Absolutely gorgeous', 'Euphoria'), heralded new horizons for psych legend Nick Nicely. The album "Sleep Safari" goes further into electronics while continuing the artist's psychedelic journey creating a unique pop juxtaposition. There's also all the usual twists and turns, tuneful inventions ... read more >

Disc Quantity: 2
Release date: 2017-09-29
Item # : 505059
Availability : 2/3 WEEKS, NOT IN STOCK

Format : L+C
[login]
VARIOUS
INVENCIONES: LA OTRA VANGUARDIA MUSICAL... (LP)
MUNSTER

A comprehensive compilation, the first of its kind, of the avant-garde and experimental music scene of Latin America from 1976 to the late 1980s.Featuring pioneering artists from Peru (Miguel Flores, Manongo Mujica), Ecuador (Amauta), Mexico (Decibel,Via Lactea, Jorge Reyes), Venezuela (Musikautomatika, Miguel Noya), Costa Rica (Autoperro), Arg ... read more >

Disc Quantity: 2
Release date: 2017-08-25
Item # : 505012
Availability : 2/3 WEEKS, NOT IN STOCK

Format : LP
[login]
SILVERHEAD
SILVERHEAD (LP)
VINILISSSIMO

Silverheads debut LP, one of the best albums of the early 70s UK scene, reissued on vinyl for the first time since its 1972 original release.Although Silverhead only released two studio albums in a two-year career, the bands sound, with elements of glam rock, hard rock and even proto-punk, would become a great influence on countless bands in th ... read more >

Disc Quantity: 1
Release date: 2017-08-25
Item # : 505015
Availability : 2/3 WEEKS, NOT IN STOCK

Format : LP
[login]
CLIENTELE, THE
MUSIC FOR THE AGE OF MIRACLES (L+C)
TAPETE

After The Clientele released Minotaur, Alasdair MacLean, singer and principal songwriter for the band, made two wonderful albums with Lupe Nunez-Fernandez as Amor de Dias, issued a Clientele best-of called Alone and Unreal, oversaw reissues of Suburban Light and Strange Geometry, and played shows solo or as part of Amor de Dias or The Clientele ... read more >

Disc Quantity: 2
Release date: 2017-09-22
Item # : 505011
Availability : 2/3 WEEKS, NOT IN STOCK

Format : L+C
[login]
HOLLAND, JOLIE -& SAMANTHA PARTON-
WILDFLOWER BLUES (LP)
CNQ

Wildflower Blues, the debut album from The Be Good Tanyas founders Jolie Holland and Samantha Parton, is a page from the big book of North Americana and outsider folk. Its been eighteen years since Holland and Parton first joined forces, and with Wildflower Blues, they begin a new chapter in their ever-evolving creative relationship. On the alb ... read more >

Disc Quantity: 1
Release date: 2017-09-22
Item # : 504996
Availability : 2/3 WEEKS, NOT IN STOCK

Format : LP
[login]
OGIKUBO STATION
OGIKUBO STATION (LP)
ASIAN MAN

Maura Weaver and Mike Park playing music. Simple chords withsimple melodies with the simple goal of having fun playingmusic. Political overtones representing the bands diversity.These 6 songs are the debut for this new band.FOR FANS OF: BELLE AND SEBASTIAN, MODEST MOUSE, FIRST AID KIT, LAURA STEVENSON.

Disc Quantity: 1
Release date: 2017-06-09
Item # : 504289
Availability : 2/3 WEEKS, NOT IN STOCK

Format : LP
[login]
BROADWAYS
BROKEN VAN (LP)
ASIAN MAN

These 14 songs represent their final release. Included are 6 new songs and the out of print releases on Asian Man Records. Aggressive punk rock in the same vein as Fifteen, early Jawbreaker and Crimpshrine!

Disc Quantity: 1
Release date: 2017-06-09
Item # : 504288
Availability : 2/3 WEEKS, NOT IN STOCK

Format : LP
[login]
FOLKVANG
ALLA HAR GLOMT (LP) NEW
GAPHALS

Swedish northern-composed instrumental mood. A special soundtrack to a special place or a time. An echo of the past, an artist who lives in the present. Folkvagns second album is a musical act without limits.

Disc Quantity: 1
Release date: 2017-05-12
Item # : 503229
Availability : IN STOCK

Format : LP
[login]
TEK, DENIZ
PRISON MOUSE (7")
WILD HONEY

Deniz Tek from Radio Birdman special single for his Euro solo tour 2017. Side A features a new and radically different mix of "Prison Mouse" from the version on the "Mean Old Twister" LP. American producer (and multiple Grammy nominee) Andy "Mort" Bradley worked his studio magic on Deniz's high energy rock and roll tune, inspired by Stephen Ki ... read more >

Disc Quantity: 1
Release date: 2017-04-01
Item # : 501661
Availability : 2/3 WEEKS, NOT IN STOCK

Format : 7"
[login]
J.C. SATAN/CFM
THE MONKS COVER SPLIT (7")
WET BRIDGE

Garage rockers CFM cover the Monks "Complication" backed by the Bordeaux drug hazed psych rock, covering "I Hate You." Both tracks are only available via this release. Artwork by Albert Westerhof. Limited run of 500 copies.

Disc Quantity: 1
Release date: 2017-08-01
Item # : 500650
Availability : 2/3 WEEKS, NOT IN STOCK

Format : 7"
[login]