New & updated section last updated : 18.04.2014
02.01.2014
OUT NOW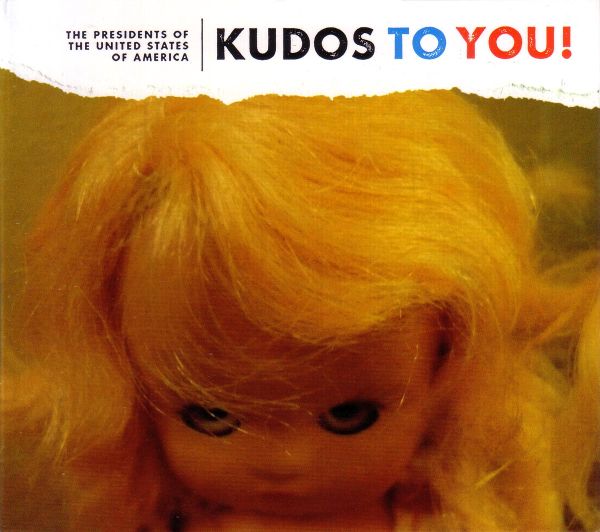 PRESIDENTS OF THE UNITED STATES OF AMERICA - KUDOS TO YOU! - (CD)
2014 brings Kudos To You!, the 7th full length studioalbum from Seattle's The Presidents Of The UnitedStates Of America. Since 1994, PUSA has beenspreading their skewed and joyous brand of pop toaudiences the world over.PUSA has no idea where this album came from.As "full-time part-timers", PUSA had thought themselvesto be "post album", enjoying a relaxed and limited touringschedule combined with liberal hammock time. When they booked two days with their longtime producer and FOH engineer MARTIN FEVEYEAR last October there were no expectations, and no material other than Singer Chris Ballew's notebook. WHOOPS things got out of hand, and a month later Kudos To You! was tracked, necessitating changing their annual PUSAFEST shows inPortland and Seattle to record-release shows. Zing! Kudos To You! is a happy mix of old, new, and brand spanking new, that should hit right at the soft tissue of PUSA fans old and new. Ok, mostly old, but still it's a fun listen and should eventually be purchased by everyone on the planet.



02.01.2014
OUT SOON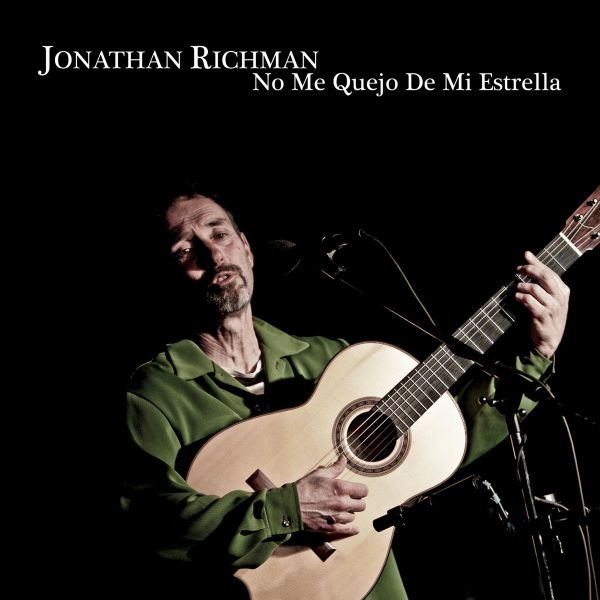 RICHMAN, JONATHAN - NO ME QUEJO DE MI ESTRELLA - (CD/LP)
A collection personally picked by Jonathan Richman, featuring songs from his albums of the last 14 years plus two new tracks from 2013 only available on a limited 7" until now. A rare case of a musician who gets richer, more colourful and stronger with time, yet never forgetting his original flavor.
TRACKLISTING: 01. La Guitarra Flamenca Negra 02. La Fiesta Es Para Todos 03. You Can Have A Cellphone That's Ok But Not Me 04. Because Her Beauty Is Raw And Wild 05. No One Was Like Vermeer 06. When We Refuse To Suffer (i) 07. When We Refuse To Suffer (ii) 08. Here It Is 09. Old World 10. My Baby Love Love Loves Me Now 11. Not So Much To Be Loved As To Love (second Version) 12. My Love For Her Ain't Sad 13. Her Mystery Not Of Highheels And Eyeshadow 14. I Took A Chance On Her 15. Maybe A Walk Home From Natick High School 16. Con El Merengue



20.12.2013
BUREAU B LABEL COMPILATION

25 songs for free! Can you believe this? The Hamburg-based label Bureau B offers a complete overview of their 2013 output – with one track from each released album. Spanning a musical range from experimental electronic and analogue music, krautrock, kosmische, electro pop to ambient music – and spanning a time period from 1974 to today. 17 reissues, 8 new recordings. We herewith invite you to dive into the marvellous world of Bureau B music! Enjoy!

Bureau B label compilation on Soundcloud!
http://soundcloud.com/bureau-1/sets/bureau-b-label-compilation-2013



08.11.2013
OUT NOW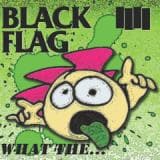 BLACK FLAG - WHAT THE... - (CD/LP) - SST
BLACK FLAG's long-awaited 22-track album of NEW MUSIC will be released on December 3. What The ... is a monumental collection of scathing songs that is the essence of BLACK FLAG. WHAT THE..., BLACK FLAG's 19th release in their genre-defining catalog, is a riveting progression for the band. Starting with its first track, the churning My Heart's Pumping through to the searing Wallow in Despair, the album blazes through the music that is sure to brand the Bars on your brain.



28.10.2013
OUT NOW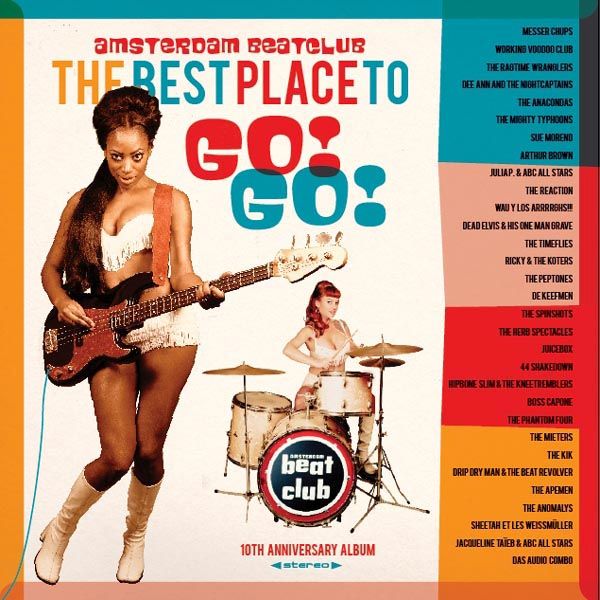 VARIOUS (AMSTERDAM BEATCLUB 10TH ANNIVERSARY ALBUM) - THE BEST PLACE TO GO! GO! - (2CD/2LP) - SONIC RENDEZVOUS /MUNSTER
An outstanding 2 record-set (Munster Records/Sonic Rendezvous), presenting the very best bands and artists that performed at Amsterdam BeatClub over the last decade! You'll find the best in Garage, Rock'n'roll, Surf, Beat etc. ever to be combined on one record! Included will be a wicked 16 page book full of photos, rare flyers, full length stories and inside information about 10 years of Amsterdam BeatClub, "The Best Place To Go-Go"!! www.AmsterdamBeatClub.nl. TRACKLISTING: 01. Messer Chups - Mickey Rat (2:04) 02. Working Voodoo Club - Hey Mama (2:17) 03. The Ragtime Wranglers - The Manhunt (2:34) 04. Dee Ann And The Nightcaptains - I Shot Mister Lee (2:29) 05. The Anacondas - The Big Bang (1:47) 06. The Mighty Typhoons - Spanish Onions (2:35) 07. Sue Moreno - City By Night (2:49) 08. Arthur Brown - The Unknown (4:59) 09. Julia P. & Abc All Stars - The Best Place To Go!go! (3:01) 10. The Reaction - Flush Me (2:04) 11. Wau Y Los Arrrrghs!!! - Delincuente (1:59) 12. Dead Elvis & His One Man Grave - Cold Heart Of Mine (2:14) 13. The Timeflies - Mony Mony (3:12) 14. Ricky & The Koters - Ford Mustang Blues (3:06) 15. The Peptones - Cant Win (2:28) 16. De Keefmen - You Remind Me (2:54) DISC #2: 01. The Spinshots - Before He Left (5:45) 02. The Herb Spectacles - Caf Rica (2:24) 03. Juicebox - Switchblade (1:33) 04. 44 Shakedown - Safronia B. (2:12) 05. Hipbone Slim & The Kneetremblers - Bullmoose (2:54) 06. Boss Capone - Pussy Corner (3:12) 07. The Phantom Four - The Green Room (2:18) 08. The Mieters - Feestje (2:46) 09. The Kik - Zeg Dat Je Van Me Houdt (2:04) 10. Drip Dry Man & The Beat Revolver - Posh And Dirty (2:43) 11. The Apemen - Cor Steijn Rides The Wild (2:37) 12. The Anomalys - Won't You Listen (3:01) 13. Sheetah Et Les Weissmueller - Elle N'aime Qu'elle-meme (2:52) 14. Jacqueline Taieb & Abc All Stars - 7h Du Soir (3:23) 15. Das Audio Combo - Time Lock (2:33)



19.06.2013
OUT NOW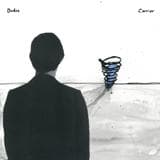 DODOS, THE - CARRIER - (CD/LP)
POLYVINYL
Meric Long and Logan Kroeber recorded The Dodos newalbum, Carrier, in their hometown of San Francisco. Afterguitarist Chris Reimer passed away in early 2012, The Dodosreassessed everything about the band - in particular Longssongwriting. "Chris was a huge influence on the way I think about guitar, songwriting, and music in general," reveals Long. "Seeing how he could transform and shape sound with an electric guitar inspired me to explore more tones and use those tones tobegin writing a song." And so, when he began to formulate the tracks that would ultimately comprise Carrier, Long employed two principles he inherited from Reimer: patience to let a song develop and a judgment-free enthusiasm for sound. Recorded at John Vanderslices Tiny Telephone Studio with by Jay and Ian Pellicci (Deerhoof, Matt Pond PA). Featuring Magik Magik Orchestra (Death Cab For Cutie, Sting, Nick Cave and the Bad Seeds).



19.06.2013
OUT NOW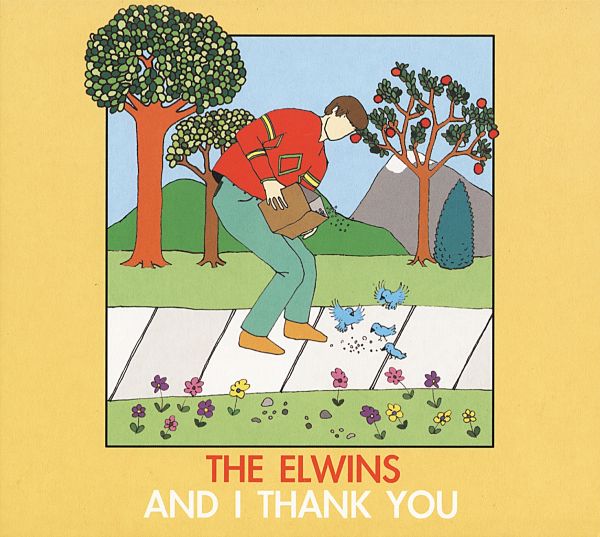 ELWINS - AND I THANK YOU - (CD/LP)
AFFAIRS OF THE HEART
Recorded in Seattle with Bill Moriartry in the producers chair (BLONDE REDHEAD, ISLANDS, Stephen Malkmus) and L. Stu Young (PRINCE, SUM 41) on mixing duties, the album resonates with a love of classic pop from the obvious (THE BEATLES, THE BEACH BOYS, Cat Stevens) to the more obtuse (Zappa being a particular favourite of Feurds). Thus it should be no surprise that the ten tracks rarely burst the three minute barrier yet pack a suitcase of hooks and the odd handbrake turn; And I Thank You may be built on classic pop but THE ELWINS arent interested in being revivalists.



26.04.2013
OUT NOW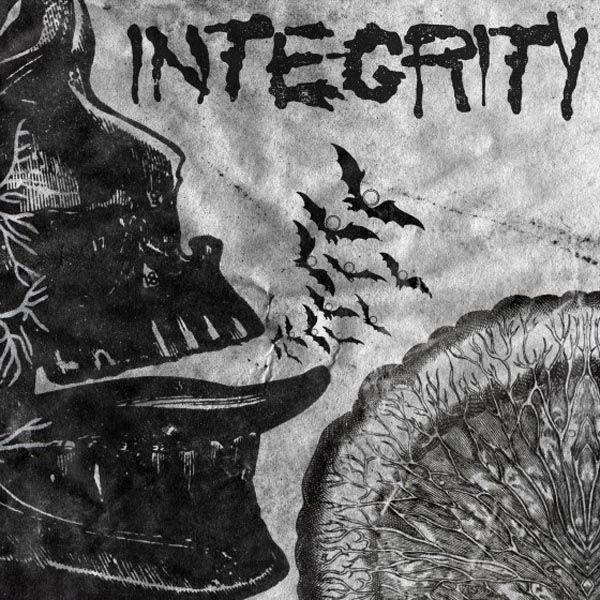 INTEGRITY - SUICIDE BLACK SNAKE - (CD/LP)
MAGIC BULLET /A389

Legions of converted souls worldwide have hailed the name INTEGRITY since 1988. Dwid Hellin and company surged out of the Cleveland underground with a seething style of metal hell-bent on murder, revenge, the occult, and beyond. Amidst countless eras, labels, and line up shifts, founding member/singer, Dwid Hellion continues to carry the band forward, forming his own label, the "Holy Terror Empire", and becoming as iconic within the extreme music underworld as David Koresh, Jim Jones, and Pol Pot are to population control. Over time, the visual and musical dimensions of INTEGRITY have grown fathoms, culminating into the most diverse album in the band's storied existence.



26.04.2013
OUT NOW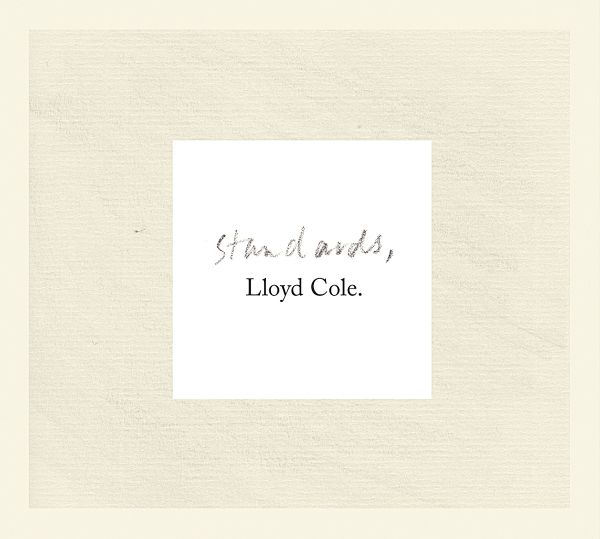 LLOYD COLE - STANDARD - (CD/LP+CD)
BUREAU B
Inspired in part by the vitality he found in septuagenarian Dylans acclaimed 2012 album Tempest - says Cole, 52: "I took it as a kick up the backside." - Standards is a gloriously electric rocknroll record and arguably the best thing he has made since his groundbreaking debut with the Commotions, 1984s Rattlesnakes.



26.04.2013
OUT NOW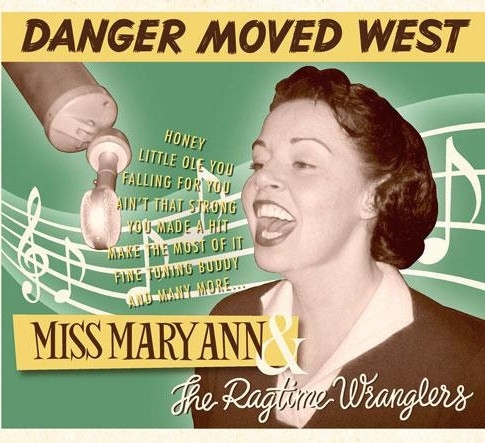 1 - MISS MARY ANN & THE RAGTIME WRANGLERS - DANGER MOVED WEST - (CD/LP)
SONICRENDEZVOUS
Heres the long-awaited new release of Miss Mary Ann & the Ragtime Wranglers "Danger Moved West". It contains 16 songs: catchy ones written by Miss Mary Ann herself, some by Californians Carl Sonny Leyland and Dave Stuckey plus some covers like the title track. Style of the album: rockabilly / rock and roll.The recordings have been made with vintage equipement while playing live in the studio. The band managed to catch a much stronger live feel onto tape then on their earlier albums. Easy for the band this time, because all of the studio sessions took place in between tours through Europe and concerts in the USA and Russia.This time Miss Mary Ann decided to write and record more danceable songs, like "Little Ole You", "You Made a Hit" and "Do You Wanna Rock"; songs that are just asking to be picked-up by the djs. These are alternated with some mid-tempo songs in which Mary Anns stunning voice stands out even more; just listen to "Strange Things" or "Make the Most of It".Guest musicians on the album are New Ranch Girl "Pepper", singing superb harmony vocals at 2 tracks, plus "Boogie Woogie Hall of Famer" Carl Sonny Leyland at the piano on his own song "Honey" and one extra. Both guests already shared stage with the band at various festivals; they fit in just perfectly.



12.04.2013
OUT NOW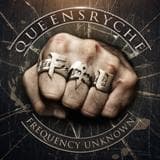 1 - QUEENSRYCHE - FREQUENCY UNKNOWN - (CD/LP/MC)
DEADLINE
25 years after the Mindcrime revolution, the Ryche returns with their 13th Studio album- an new chapter in the epic saga of one of the most critically adored and commercially successful metal bands of all time! Vocal powerhouse and frontman Geoff Tate leads the HEAVIEST R˙che ever, including longtime guitarist Kelly Gray plus newly acquired bassist Rudy Sarzo (Quiet Riot) and drummer Simon Wright (AC/DC, DIO)! Guest appearances by K.K. Downing (Judas Priest), Chris Poland (Megadeth), Ty Tabor (Kings X), Paul Bostaph (Slayer), Lita Ford, Brad Gillis (Night Ranger), Dave Meniketti (Y&T) and more!Packaged with bonus tracks - 4 Queensr˙che classics, newly recorded, including the smash hit single "Silent Lucidity!" Starting April 6 the band will embark on the nationwide 25th Anniversary Operation Mindcrime tour!After 30+ years of music making, most bands are content to simply trudge along, putting out the same type of album again and again, trying to recapture the glory of days past. Not this band, not Queensr˙che. With every new release, Geoff Tate and company push themselves into new directions, new sounds, and dizzying new heights. The result is that Queensr˙che is just as vital and musically relevant today as they ever were. Even when they revisit older ideas, as they did in 2006 with the long awaited sequel to Operation: Mindcrime, the result was one of the most thrilling releases of their extraordinary career. Now, a new chapter is about to be written, a new album, anda new line-up that unites frontman Tate with a stellar group of new players and seasoned vets.Arguably the heaviest version of Queensr˙che ever assembled, the band not only wrote and recorded the 10 brand new songs on Frequency Unknown, but will also be hitting the road toperform the entire Operation: Mindcrime album at select venues across the nation in celebration of that albums 25th anniversary. Make no mistake about it, Queensr˙che is still a musical force to be reckoned with and their legions of fans will undoubtedly be celebrating in 2013!



12.04.2013
OUT NOW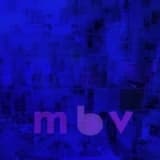 MY BLOODY VALENTINE - MBV - (LP)
MBV
The first album in more than 20 years from Kevin Shields and co! it's not a great leap forwards - it sounds not so much as a continuation of Loveless but a record completely akin to it ... although you can hear the vocals and instruments in the mix more clearly; and the closing track, Wonder 2, is that hallucinatory drum and bass tune Shields once suggested he'd gone and recorded. If that had come out in the mid-90s, the Britpop boys would have all taken their Beatles songbooks and gone home crying.



03.04.2013
OUT NOW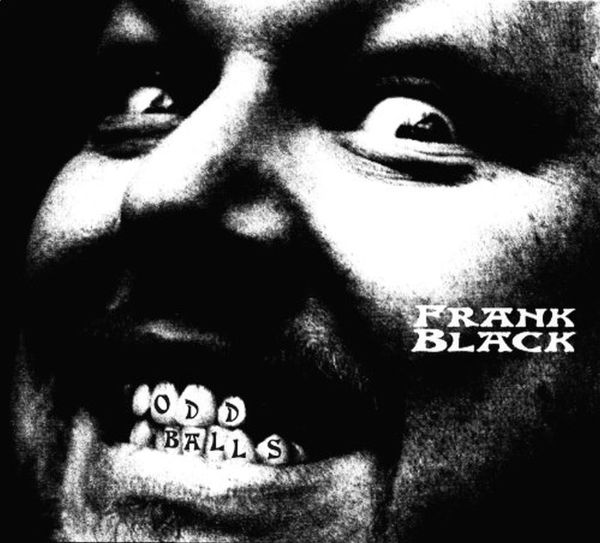 BLACK, FRANK - ODDBALLS - (CD/LP)
BUREAU RECORDS
The Bureau is proud to present the release of Frank Blacks Oddballs, a collection of rare gems recorded between 1994 and 1997.Though technically a re-release, Oddballs is a special treat for fans and historians of Blacks epic career. In its initial release in 2000, it was only sold to the lucky folks who went to Frank Black and the Catholics shows. The album is currently out of print, which should be a crime. Oddballs was made during Frank Blacks transition from a solo studio magician to a purist who recorded everything totally live to 2-track (the method which would eventually be perfected by Frank Black and the Catholics). Many of Oddballs treasures are b-sides either from Blacks 1994 acclaimed studio masterpiece Teenager of the Year or from the almost-live, totally raw and powerful Cult of Ray from 1995. Though these oddities are obscure, they are in no way throwaways. Rather, Oddballs gives us a deeper glimpse into Blacks unique vision of rock n roll. There are moments of real poetic beauty in the very surreally rocking "Announcement" and in the punky adieu to actor John Candy "At the End of the World". These are songs at the heart of who Frank Black is at heart: an oddball. Here he is most open and carefree about it. Not many people can yell "Hate Me! My jackets not right" at the top of their lungs and make us like them, yet somehow Frank Black knows how to do it. Oddballs also features outtakes from that era including covers of Roxy Musics "Remake/Remodel" and the Beau Brummels classic "Just a Little



27.02.2013
OUT NOW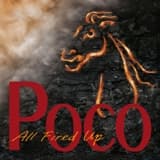 POCO - ALL FIRED UP - (CD)
BLUE ROSE
For 45 years, Poco has been making music in the realm of the classic country rock sound that they helped found in the late 60s, one of the inspired other acts to follow suit - bands such as The eagles, Firefall, The Little Ribver band and Pure Prairie League. But to persist across six decades, you ned to have a rabid fan base that considers your music to be a soundtrack to their livers, or ontinue to evolve and refine you sound while staying true your roots. Poco doe both and it's why their new studio album - their first in eleven years - All Fired Up, is a celebration of longevity and unparalleled songwriting. Poco, still led by singer and songwriter Rusty Young, the addition of two more excellent songwriters in bassist Jack Sundrud and keyboardist Michael Well aswell as drummer George Lawrence over the past decade, helped to re-shape Poco for another generation.



20.02.2013
OUT NOW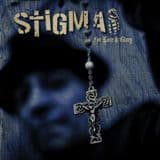 STIGMA - FOR LOVE & GLORY - (CD/LP)
SUNNY BASTARDS
Not only did Vinny Stigma co-found the legendary Agnostic Front but he has also played guitar with NYHC stalwarts Madball. In 2009, Vinny stepped to the forefront with his more punk infused side-project, Stigma, and released "New York Blood." Since then, he's been busy touring with Agnostic Front internationally, yet has found time to write and record the sophomore solo effort entitled "For Love & Glory."



06.02.2013
OUT NOW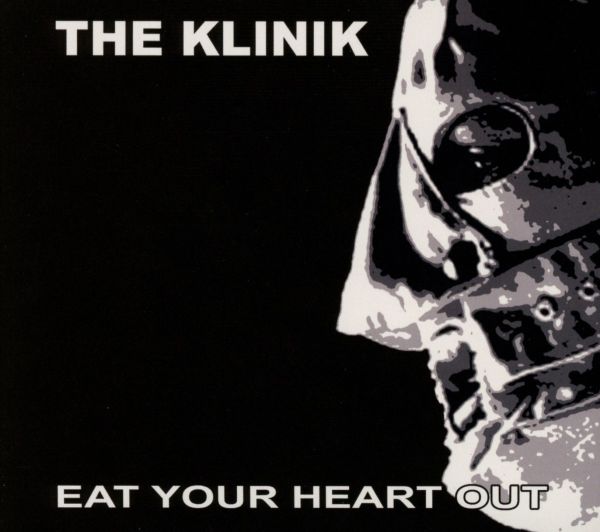 KLINIK, THE - EAT YOUR HEART OUT - (CD/LP)
OUT OF LINE
A legend returns with the first new album in the original line up after 22 years! When Marc Verhaeghens and Dirk Ivens formed under the "The Klinik"-moniker more than 29 years ago, they created an all-new subgenre of electronic music with their enthralling mix of cold, harsh, sequencer-dominated sounds, watered down arrangements, minimalist lyrics and a distinctive, hissing vocal style. Floor fillers, like "Memories", "Moving Hands" or "Black Leather" are still standard repertory in most underground clubs around the world and the groups bare-bones-no-nonsense Industrial-sound is an important inspiration for aspiring groups to this day. On "Eat Your Heart Out", the band has assembled 9 new tracks in the trademark The-Klinik-sound which trickles out of the speakers in a cold, menacing, sparse and often rather fearsome way.



06.02.2013
OUT NOW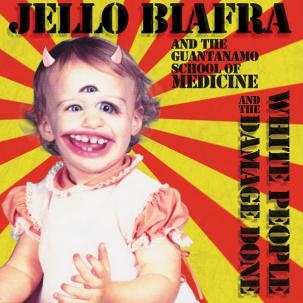 JELLO BIAFRA AND THE GUANTANAMO SCHOOL OF MEDICINE - WHITE PEOPLE AND THE DAMAGE DONE - (CD/LP)
ALTERNATIVE TENTACLES
The second full-length from Jello Biafra and the Guantanamo School of Medicine picks up where last falls SHOCK-U-PY! left off. Covered in gruesome detail this time are corruption ("The Brown Lipstick Parade"), "Werewolves of Wall Street," "Road Rage," and corporate McMedia making pop stars out of small-time crooks to shield the big ones ("John Dillinger") or tabloid pop stars to lobotomize everyone else ("Hollywood Goof Disease"). The title track shines a light on our never-ending foreign policy disasters in ways even Jellos spoken word albums never did. "Crapture" is the perfect song to play for those lovely End Times believers, pointing out how much better the world would be for everyone else left behind-replete with melodies on the scale Biafra hasnt really touched since "Moon Over Marin." Former Dead Kennedys vocalist delivers his first concept album since Frankenchrist. Eye-catching Winston Smith cover art!



30.01.2013
OUT NOW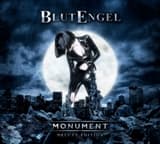 BLUTENGEL - MONUMENT - CD
OUT OGF LINE
Give me your hand and let me take you on a strange and wonderful journey into a dark and fascinating world. With ,Monument", their most opulent album production to date, Blutengel are popularizing Gothic lifestyle in an addictively catchy way. The Berlin-based charts storming bands talent for transforming off-beat subjects and odes to non-conformism into haunting melodies is effectively complemented by a gigantic production and fresh, theatralic outbursts. Chris Pohl and his band play out all facets of their one and a half decades spanning career, embarking on an aural journey that manages to keep the listener mesmerized with dark, minimalist club sounds, monumental dark Pop anthems and deep, emotional ballads.



30.01.2013
OUT NOW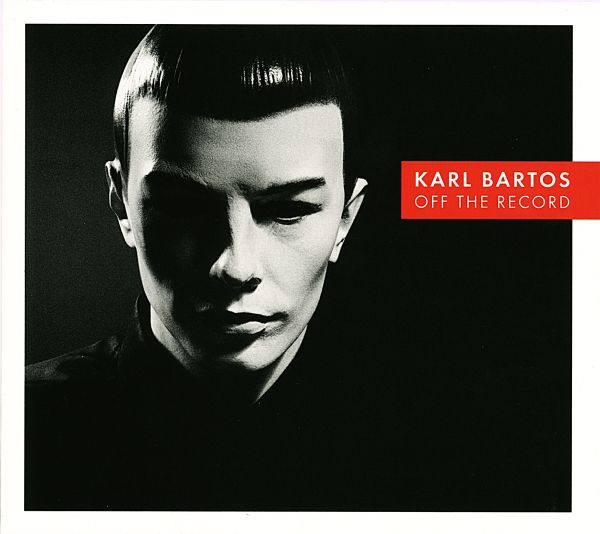 BARTOS, KARL - OFF THE RECORD - CD/LP
BUREAU B
OFF THE RECORD - THE NEW ALBUM FROM KARL BARTOS, EX-KRAFTWERK! An audio-visual sensation! Lost for many years, some of his early music has been reconceived and re-contextualised in a thrilling modern setting. Heres the story: during Kraftwerks heyday Karl Bartos wrote - off the record - a secret acoustic diary. Based on his musical jottings - rhythms, riffs, hooks, sounds, chords and melodies - this is what he has come up with today: twelve brand new, exciting, timeless songs. First run of the CD Version will have a 44 Page Booklet, later Versions will have a 20 Page Booklet.



30.01.2013
OUT Now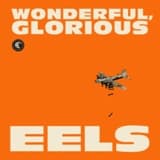 EELS - WONDERFUL, GLORIOUS - 10"
COBRASIDE
Double 10" for the band's new studio album!



30.01.2013
OUT NOW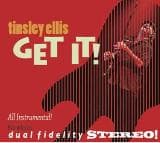 TINSLEY ELLIS - GET IT! - CD
LANDSLIDE
Landslide Records is proud and excited to announce its next release:GET IT!,the all instrumental album from Tinsley Ellis that his fans have been requesting for decades.Produced by Ellis, the cd marks the initial offering from his newly established label, Heartfixer Music. A hardworking veteran of numerous U.S. and international tours, Ellis CDs have scanned well into six figures via releases from Alligator, Capricorn, Telarc, and Landslide Records. He boasts countless great reviews, among them a rave from ROLLING STONE which said: "Feral blues guitar...his eloquence dazzles...he achieves pyrotechnics that rival early Jeff Beck and Eric Clapton." A notable songwriter, Ellis compositions include "A Quitter Never Wins," a version of which by Jonny Lang went multi-platinum. GET IT! features eight original tunes by Ellis, plus distinctive covers of Bo Diddleys "Detour" and Freddie Kings "Freddies Midnight Dream." Other musicians include Nashville keyboard whiz Kevin McKendree (Delbert McClinton, Brian Setzer), bassist Ted Pecchio (Tedeschi/Trucks Band), and drummer Lynn Williams (Delbert McClinton).



30.01.2013
OUT NOW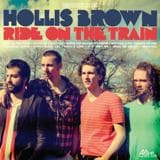 HOLLIS BROWN - RIDE ON THE TRAIN - CD/LP
ALIVE! RECORDS
Taking queues from classic pop, rocknroll, and Americana, Hollis Brown combines raw rock sensibilities with sweet melodies and hearfelt lyrics to create a rich, warm sound that can fill any room. The combination of an urban upbringing and throwback musical influences of traditional blues contributed heavily to the bands sound. However, contrary to most blues-influenced bands, Hollis Brown leans heavily toward melodic pop as well. Youd be hard-pressed to find a Beatles song these boys dont know by heart, and you can hear it in the music. Classic rock with a New York state of mind, Hollis Brown is a throwback to an era when music felt fresh, songwriting was revered, and performances routinely inspired.



30.01.2013
OUT NOW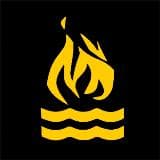 HOT WATER MUSIC - LIVE IN CHICAGO - CD/DVD - 3LP
NO IDEA RECORDS
30 classic HWM songs in 90 minutes! recorde live in 2008! The plan to release the live recordings as a full album took a backseat, but has percolated... and is finally ready to go. Call it a labor of love, crank it up, and sing along!! The 2xCD+DVD includes 30 songs in 90 minutes, PLUS an 80-minute, 24-song live DVD of night 2 and features a few alternate versions, plus one song not found on the album. All three discs are housed in a sturdy, plastic-free, three-pocket jacket that is the same size as a standard jewel case but much nicer!



25.10.2012
OUT NOW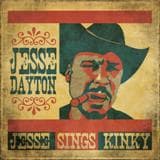 DAYTON, JESSE - JESSE SINGS KINKY - (CD)
STAG
After revisiting the songs of Kinky Friedman for his role as "Musician Kinky" in the stage production, "Becoming Kinky," singer songwriter Jesse Dayton was convinced he needed to do a complete album of Kinky covers. Jesse describes the sound as "real rough, 70s Topanga Canyon, loose hippie country feel." "Jesse Sings Kinky" is the ninth solo recording in Jesses discography.



19.10.2012
OUT NOW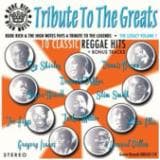 RUDE RICH & THE HIGH NOTES - TRIBUTE TO THE GREATS - (CD/LP)
GROVER
Their cooperation with Alton Ellis and Derrick Morgan is famous, so this release is no surprise. Europe's nr. 1 rocksteady institute pays tribute to their Jamaican heroes with their typical Rude Rich-sound!



18.10.2012
OUT NOW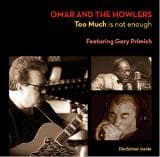 OMAR & THE HOWLERS - TOO MUCH IS NOT ENOUGH - (CD)
BIG GUITAR MUSIC
Omar Dykes is no stranger to Jimmy Reed material. Having released On the Jimmy Reed Highway in 2007 (Ruf Records) with Jimmie Vaughan and many of his other good friends, Dykes is not only familiar with Jimmy Reed, but the songs are almost a part of him. Including a disclaimer as the liner notes, Dykes states that he knows he has already released a Jimmy Reed cd. Too Much is not enough is a different approach and the result of his original vision for the tribute to be released as an Omar and the Howlers record. These tracks were recorded before the previous release and are the last recordings Dykes did with Gary Primich before his friends unexpected death. Dykesthought about the possibility of dividing up the songson several different releases, but realized that separating the tracks would not give the songs the justice they deserve. The common thread is the incredible talent featured on both releases. The players, which also include Gary Clark, Jr., Jay Moeller, Ronnie James, and Derek OBrien, are so good that the music speaks for itself. These songs deserve to be shared and appreciated. The cd is dedicated to the memory and unstoppable talent of Gary Primich.



25.07.2012
OUT NOW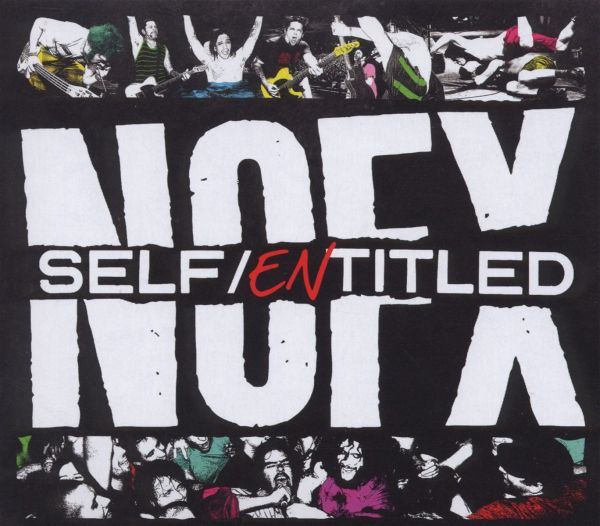 NOFX - SELF ENTITLED - (CD/LP)
FAT WRECK CHORDS
After more than a quarter century as a band, not only are NOFX not slowing things down, but theyre actually getting more aggressive. Its like theyve got some sort of Benjamin Buttonshit going on. Self Entitled is NOFXs 12th (!!!) studio full-length, yet it feels as potent as any material theyve ever released. Rather than drifting off into a land of forgettable and mindless rehashes of their older material like many other veteran acts, NOFX approached Self Entitled with a reinvigorated virility. The 12 tracks fully embrace the hostileearly LA punk sound while maintaining just the right amount of that trademark technical and melodic sound that NOFX is renowned for. As with all NOFX albums, the subject matter on Self Entitled is diverse (politics, religion, s&m, etc.), but there is a more cohesive mood this time around. The majority of the songs display a more personal perspective from Fat Mike, which lends a more intimate feeling to the album overall.There is little question about what has separated NOFX as an enduring force in independent music, and more specifically, as an institution in the punk scene for so long. Their hallmark sound and style matched with their ability to keep things fresh is unparalleled among their peers. Self Entitled is a testament to these qualities and is yet another credit to their legacy.



25.07.2012
OUT NOW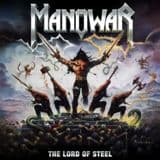 MANOWAR - THE LORD OF STEEL - (CD)
MAGIC CIRCLE
The Lord Of Steel, MANOWAR's 12th studio album, is blazing with pure power, untamed energy, and a sound as raw and wild as a force of nature. Track titles like Annihilation and Hail, Kill And Die! set the tone for a record that is packed with surprises. In contrast to the 2007 release Gods Of War, this new album is not a concept album, yet each song tells a different story, retaining the MANOWAR vision of righteousness, honor and everything MANOWAR fans have come to know and love.MANOWAR fans should expect to have "their heads completely blown off" said MANOWAR bassist Joey DeMaio in a recent interview, and explained that ".this album is all about brutality and raw power!" "We were talking about a concept album but then got inspired to go in a different direction. This is where we are right now." explained Joey DeMaio. "We have completely revamped our studio once again in order to give our fans the very best sounding tracks. This album will definitely blow your speakers!"Known for their adventurous spirit and for never releasing the same style of album twice in a row, MANOWAR have this time tapped into the world of action heroes and their stories, writing their first song specifically for a Hollywood movie, 'EL GRINGO' and another one, Expendable, inspired by Sylvester Stallone's action movie franchise 'The Expendables'. El Gringo is the theme song of the action western 'EL GRINGO' featuring Scott Adkins ('Expendables 2', 'The Bourne Ultimatum') and Christian Slater and produced by After Dark Films ('An American Haunting') and Joel Silver's ('Matrix', 'Lethal Weapon') Dark Castle Home Entertainment.The album will be mixed and mastered at the legendary Wisseloord Studios by long-time collaborators mixing engineer Ronald Prent and two-time Grammy award-winning mastering engineer Darcy Proper.



25.07.2012
OUT NOW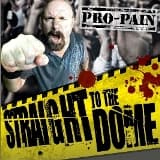 PRO-PAIN - STRAIGHT TO THE DOME - (CD/LP/CD-LTD)
SUNNY BASTARDS
After 21 years in Hardcore, Pro-Pain has recorded a new full length studio album at Little Creek Recording Studio in Gelterkinden, Switzerland, with producer V.O. Pulver. This 13th studio album "Straight To The Dome" is everything the title suggests! 100% Pro-Pain in it's purest sense and truest form. The album features 11 seething tracks of hardcore metal fury, all delivered masterfully and with the bands signature New York sound skillfully intact.



12.07.2012
OUT NOW

JAVIER ESCOVEDO - CITY LIGHTS - (CD)
Former leader of The Zeros (a key band in the Los Angeles punk scene of the late 70s and early 80s) and The True Believers (formed in the 80s with his brother, the acclaimed Alejandro Escovedo, and considered one of the pioneering bands of alt-country, so in vogue today), presents "City Lights", an album full of perfect songs, leaving behind the speed of his early songs but without losing any energy. You will find the best in power pop, with great melodies, and an awesome sound worthy of the great musicians who recorded it: Brian Young (Fountains Of Wayne/Posies) on drums, Joe Bass (Posies) on bass, and Josh Schwartz (Beachwood Sparks) on guitar.



COLOUR HAZE
CO2 (CD) NEW
ELEKTROHASCH

Reissue of this 2000 album! All the songs on the debut by this German act breathe the atmosphere of heavy groove rock in the tradition of Kyuss or Black Sabbath and the modern equivalents as Datura, Thumlock or Natas.

Disc Quantity: 1
Release date: 2014-04-15
Item # : 455985
Availability : IN STOCK

Format : CD
[login]
JUNGLE BY NIGHT
THE HUNT (CD) NEW
KINDRED SPIRITS

SPECIAL EARLIER RELEASE DATE TO COINCIDE WITH RSD 2014! After two successful releases Jungle by Night will drop a brand new album. The Hunt New album and new sounds!! Jungle by Night consists of nine young lads from Amsterdam who use their musical upbringing, taste, backgrounds and unstoppable eagerness to produce a unique blend of musical styl ... read more >

Disc Quantity: 1
Release date: 2014-04-19
Item # : 463248
Availability : IN STOCK

Format : CD
[login]
PARK, PATRICK
LOVE LIKE SWORDS (CD) NEW
COBRASIDE

Critically acclaimed singer-songwriter Patrick Park with his fourth full-length album, Love Like Swords. Mixed & produced by Patrick Park and Dave Trumfio (Wilco, OK Go,Built To Spill) & with contributions from Jenny Lee Lindberg (Warpaint) among others, the LP finds Los Angeles-based Patrick taking an introspective yet innovative approach to h ... read more >

Disc Quantity: 1
Release date: 2014-04-22
Item # : 455205
Availability : IN STOCK

Format : CD
[login]
HARDING, CURTIS
SOUL POWER (CD) NEW
BURGER

Curtis Harding says that soul music, and his music, speak for themselves. It's self-evident on the Atlanta artist's debut, Soul Power. The driving sound of his electrified Stratocaster, the foot-stomping backbeat and the lyrics swimming in reverb -- with something this flourishing, it's almost reductive to just dig around the roots. Harding's s ... read more >

Disc Quantity: 1
Release date: 2014-05-06
Item # : 463718
Availability : IN STOCK

Format : CD
[login]
BANNER PILOT
SOUVENIR (CD) NEW
FAT WRECK CHORD

Members of Off With Their Heads and Rivethead. For fans of Dillinger Four, Jawbreaker, The Lawrence Arms, Alkaline Trio. This album only serves to strengthen their legend. On everytrack Nicks gritty vocals urgently belt out poetically penned lyrics over the top of edgy up-tempo guitars and sprawling bass lines. Pairing instantly catchy melodies ... read more >

Disc Quantity: 1
Release date: 2014-04-15
Item # : 455582
Availability : IN STOCK

Format : CD
[login]
WUMPSCUT
BULWARK BAZOOKA (CD) NEW
BETONKOPF MEDIA

The all new 2014 album, as usual with the last few albums in SACD-sized Super Jewel Box!10 Tracks of all previously unreleased new tracks.The first edition comes with SACD-sized 12 pages full color booklet.

Disc Quantity: 1
Release date: 2014-04-18
Item # : 455294
Availability : IN STOCK

Format : CD
[login]
HIGH TONE
EKPHRON (CD)
JARRING EFFECTS

Literally out of Greek spirit, the title (Ekphron) refers to the trance provided by the music, the moment of loss of common sense, the breaking point whose dropping from reality, selflessness to high way.Indeed the corpus travelling is still present. Ancient, archaic, traditional, spiritual musics merged with the urban, concrete, electronics el ... read more >

Disc Quantity: 1
Release date: 2014-03-31
Item # : 456063
Availability : IN STOCK

Format : CD
[login]
MOVIE/DOCUMENTARY
GITAARJONGENS (DVM)
KEYDOCS BV

DVD9 release! Wat is de onweerstaanbare aantrekkingskracht van de elektrische gitaar? Waarom kun je er als kleine jongen al zo verliefd op worden dat je haar wilt bezitten, aanraken en temmen? Henny Vrienten beweert dat er zoiets bestaat als een gitaarjongen. Als groot verzamelaar en liefhebber heeft hij de droom om de beste gitaristen van Nede ... read more >

Disc Quantity: 1
Release date: 2014-04-15
Item # : 463766
Availability : IN STOCK

Format : DVM
[login]
DAVIS, MOOT
GOIN' IN HOT (CD)
CROW TOWN

Moot Davis' fourth album, Goin' In Hot, finds the singer/ songwriter/guitarist hitting a new peak. After three retro country-based albums that drew favorable comparisons to Hank Williams Sr. and Dwight Yoakam, Davis shifts gears from honky tonk towards roadhouse rock. The album's 13 offerings range from songs lamenting loss to wild hip shakers. ... read more >

Disc Quantity: 1
Release date: 2014-04-15
Item # : 463493
Availability : IN STOCK

Format : CD
[login]
PARTEI, DIE
LA FREIHEIT DES GEISTES (CD)
BUREAU B

Originally released in 1981 (on "Tausend Augen") "LA FREIHEIT DES GEISTES" (La Freedom Of Spirit) is an instrumental Post-Punk Synthpop album by Die Partei - a one-off project featuring musician Tom Dokoupil (Siluetes 61, The Wirtschaftswunder) and the artist and musician Walter Dahn (Die Hornissen). The pair met up for a single weekend in 1981 ... read more >

Disc Quantity: 1
Release date: 2014-04-11
Item # : 455621
Availability : IN STOCK

Format : CD
[login]
CAMILLA SPARKSSS
FOR YOU THE WILD (CD)
AFRICANTAPE

After a series of limited edition 7" vinyl EPs Camilla Sparksss (aka Barbara Lehnhoff) is here to release her debut album For You The Wild on April 7th 2014 for Africantape and On the Camper records. She was born at -27 C in December 1983. She grew up amongst the indian reserves on the Great Lakes of Northwestern Ontario (Canada) with her famil ... read more >

Disc Quantity: 1
Release date: 2014-04-07
Item # : 454019
Availability : IN STOCK

Format : CD
[login]
MARY ONETTES, THE
PORTICO (CD)
LABRADOR

Inspired heavily by science fiction and an obsession with old photography books, The MaryOnettes release the grand Portico: on April 8. If their two first albums were dramas, lastyear's Hit The Waves was an adventure film then Portico: is their own space odyssey.Those who waited four years from Islands 'til the follow up, Hit The Waves from las ... read more >

Disc Quantity: 1
Release date: 2014-04-08
Item # : 454470
Availability : IN STOCK

Format : CD
[login]
BURRELL, RETO
LUCKY CHARM (CD)
BLUE ROSE

He can rock - rough-edged and ragged - or play folk music, deep and filled with melancholia. Reto Burrell's Lucky Charm is his seventh album, the serach for happiness its central opic and driving force. In 14 years he has released seven solo albums, writen an extensive repertoire of songs and collaborated with countless national and internation ... read more >

Disc Quantity: 1
Release date: 2014-04-14
Item # : 463716
Availability : IN STOCK

Format : CD
[login]
DENNEY AND THE JETS
MEXICAN COKE (CD)
BURGER

For born-and-bred Nashvillian Chris Denney, it all began at age 9---Stealing pills from his Grandmas medicine cabinet, smoking 2 packs a day and eventually graduating to marijuana by the age of 13. It wasnt until about 5 years ago that Denney started channeling his life experiences into vivid tales of what he knows best-Sex, Drugs and Rock and ... read more >

Disc Quantity: 1
Release date: 2014-04-08
Item # : 456267
Availability : IN STOCK

Format : CD
[login]
GILLARD, DOUG
PARADE ON (CD)
NINE MILE

Doug Gillard is a guitarists guitar player. Over the past two decades hes lent his considerable talents to a huge array of recordings, and has been an integral member of Guided By Voices, Nada Surf, Death Of Samantha, Richard Bunkners band, Cobra Verde, and others. His technical prowess and creative, angular melodies have influenced a generatio ... read more >

Disc Quantity: 1
Release date: 2014-04-08
Item # : 456272
Availability : IN STOCK

Format : CD
[login]
HYDRAS DREAM
THE LITTLE MATCH GIRL (CD)
DENOVALI

Hydras Dream is a special collaboration between the Swedish musicians ANNA VON HAUSSWOLFF and MATTI BYE (winner of the Guldbaggen 2014 price for scoring the film drama "Faro" and composer of the film score for "The 100-Year-Old Man Who Climbed Out the Window and Disappeared"). The concept behind this project is to interpret stories, movies and ... read more >

Disc Quantity: 1
Release date: 2014-03-28
Item # : 455270
Availability : 2/3 WEEKS, NOT IN STOCK

Format : CD
[login]
ALVARET ENSEMBLE, THE -& FRIENDS-
SKEYLJA (CD)
DENOVALI

"Skeylja" An invented word combining the Frisian word for Terschelling, "Skylge", and the Icelandic word for island, "Eyjan"Skeylja is an international multimedia project, based around the ideas of improvisational music and the coming together of musicians from different countries and musical backgrounds to create a spontaneous sonic landscape. ... read more >

Disc Quantity: 1
Release date: 2014-03-21
Item # : 455268
Availability : IN STOCK

Format : CD
[login]
DOPEGEMS
NECKSNAPPIN' (CD)
HEAVENLY SWEETN

Real jazz-funk with an hip hop attitude. As their band name says, they only play covers of Dope. gems. Rare tracks from the late 70's and early 80' from original soundtracks or valuable vinyls.

Disc Quantity: 1
Release date: 2014-04-10
Item # : 456259
Availability : IN STOCK

Format : CD
[login]
AUTOMAT
AUTOMAT (CD)
BUREAU B

Arbeit, Farber, zeitblom. These three musicians have been collaborating under the name Automat since the end of 2011. Their debut album features Lydia Lunch, Genesis Breyer P-Orridge & Blixa Bargeld. It's a Berlin affair.Just to untangle the threads: Jochen Arbeit, the guitarist who came to world prominence with Die Haut and Einsturzende Neubau ... read more >

Disc Quantity: 1
Release date: 2014-04-04
Item # : 456003
Availability : IN STOCK

Format : CD
[login]
RICHMAN, JONATHAN
NO ME QUEJO DE MI ESTRELLA (CD)
MUNSTER

A collection personally picked by Jonathan Richman, featuring songs from his albums of the last 14 years plus two new tracks from 2013 only available on a limited 7" until now. A rare case of a musician who gets richer, more colourful and stronger with time, yet never forgetting his original flavor.

Disc Quantity: 1
Release date: 2014-03-17
Item # : 453366
Availability : IN STOCK

Format : CD
[login]
OWLS
TWO (CD)
POLYVINYL

Two is the long awaited sophomore Owls album from Cap'n Jazz founders Tim Kinsella, Mike Kinsella, Victor Villarreal, and Sam Zurick. Though sonically their technique still has the ability to dazzle, age and experience have lent new perspectives to the band's songwriting -- making their songs more aggressive and direct, but certainly no less ca ... read more >

Disc Quantity: 1
Release date: 2014-03-25
Item # : 453982
Availability : IN STOCK

Format : CD
[login]
KIMBROUGH, WILL
SIDESHOW LOVE (CD)
ROOTSY

Sideshow Love feels like a big step forward for me. It reflects my love of songwriting, my love of soulful music, my love of classic southern and country artists like Willie Nelson and Dr John. My friend Tommy Womack says this album connects my songwriting with my guitar playing better than ever before. He should know; we've been playing music ... read more >

Disc Quantity: 1
Release date: 2014-02-26
Item # : 455439
Availability : IN STOCK

Format : CD
[login]
YOUNG HARE
UNBREAK MY HEART (CD)
ALTIN VILLAGE &

Young Hare owe their influence to the Frankfurt electronic culture. With approaches coming from House, R&B, and Disco, the current goal of the band is to find a new idea of pop music without sounding overly-pleasing.The sound moves along a highly polished surface after a long technical and compositional development process. On the new record, t ... read more >

Disc Quantity: 1
Release date: 2014-03-14
Item # : 455999
Availability : IN STOCK

Format : CD
[login]
MARINE LIGHTS
ON THE LONG WAVE (CD)
KLETTER

Composer/lyrical poet Roeland van Niele is hardly the new kid on the block. Between 1995 and 2010 van Niele fronted 'Gitbox!' which played on Dutch music festival Lowlands as well as Crossing Border. 'On The Long Wave's opening song makes you wonder what type of record this actually is. The vibe is dreamy and laid back and the vocals are telli ... read more >

Disc Quantity: 1
Release date: 2014-04-01
Item # : 456110
Availability : IN STOCK

Format : CD
[login]
HARLAN, MATT
RAVEN HOTEL (CD)
BERKALIN

Raven Hotel," the third CD from Matt Harlan, hangs together like a mural illustrating the urban images of daily life with pastoral reverence. Recorded in Austin, TX this collection marks a return to the sonic landscape Harlan introduced with his debut album, "Tips & Compliments," with Rich Brotherton (Rita Hosking, Robert Earl Keen) back in th ... read more >

Disc Quantity: 1
Release date: 2014-05-01
Item # : 463185
Availability : IN STOCK

Format : CD
[login]
COMBICHRIST
WE LOVE YOU (CD)
OUT OF LINE

For COMBICHRIST to name their album WE LOVE YOU, itd be easy to think the band has abandoned their sonic assault for something softer, fluffier and less bloody. Knowing Combichrist, though, that couldnt be further from the truth. With their trademark body-pummeling beats and vitriolic vocals intact, Combichrists latest full-length album digs d ... read more >

Disc Quantity: 1
Release date: 2014-03-21
Item # : 453098
Availability : IN STOCK

Format : CD
[login]
CLIENT
AUTHORITY (CD)
OUT OF LINE

UK pioneers of female Electronicas return with one of the most eagerly awaited album releases of the year. and they deliver the goods. "Authority" is an addictive powerhouse of minimal electronics, groovy rhythms and mercilessly catchy melodies.

Disc Quantity: 1
Release date: 2014-03-21
Item # : 456055
Availability : IN STOCK

Format : CD
[login]
DURHAM, LINCOLN
EXODUS OF THE DEEMED UNRIGHTEOUS (CD)
BLUE ROSE

Durham's seamless EXODUS OF THE DEEMED UNRIGHTEOUS scorches (Sinner) and seethes (Strike Us Down) with unwavering force. The singular songwriter's new collection showcases a rapidly talent unquestionably coming into his own (Balled Of A Prodigal Son). "We all wander through this shattered old world getting more glass in out feet," Durham growls ... read more >

Disc Quantity: 1
Release date: 2014-03-17
Item # : 456087
Availability : IN STOCK

Format : CD
[login]
RKL
KEEP LAUGHING: THE BEST OF (CD)
COBRASIDE

Hear the earliest material from this classic California punk band that crossed the boundaries into hardcore with talented musicianship and a positive attitude. This CD contains their very first album "Keep Laughing" and the "Beautiful Feeling".

Disc Quantity: 1
Release date: 2014-02-18
Item # : 448803
Availability : IN STOCK

Format : CD
[login]
DR. KNOW
THE BEST OF (CD)
COBRASIDE

33 tracks pulled from the Mystic years of DR. KNOW!

Disc Quantity: 1
Release date: 2014-02-18
Item # : 448799
Availability : IN STOCK

Format : CD
[login]
TOUGHMF'S
SWEET ANNELI/ MESSED UP (7") NEW
HEPTOWN

This record was made for 1 reason and 1 reason only...for the love of Rock 'n' Roll.The ToughMFs are 4 friends based in Southern California and they got together to record these 2 blistering tracks for HepTown Records. The session was recorded live at the legendary studio, Rancho De La Luna, in Joshua Tree, California on Saturday 12th January 2 ... read more >

Disc Quantity: 1
Release date: 2014-04-19
Item # : 463186
Availability : IN STOCK

Format : 7"
[login]
SHATTERED FAITH
MODERN CONVENIENCE (7") NEW
HOSTAGE

Orange County's finest, Shattered Faith, rise again with this limited press (555 copies total) RSD release. As heard on Rodney on the ROQ, the band has returned with the 1st ever studio version of USA, previously avaliable as a live only song on their debut LP and the long lost and never recorded, new version of Modern Convenience....Wait, ther ... read more >

Disc Quantity: 1
Release date: 2014-04-19
Item # : 456053
Availability : IN STOCK

Format : 7"
[login]
RED TEMPLE SPIRITS
IF TOMORROW I WERE LEAVING FOR LHASA... (LP) NEW
MANNEQUIN

If Tomorrow I Were Leaving for Lhasa, I Wouldn't Stay a Minute More... is the second studio album by American post-punk band Red Temple Spirits. It was released in 1989 on the Nate Starkman & Son label, a subsidiary of Fundamental.Dedicated to Tibetan buddhism, the album displayed a more direct approach and a turn toward Tibet for the music's s ... read more >

Disc Quantity: 1
Release date: 2014-04-19
Item # : 454280
Availability : IN STOCK

Format : LP
[login]
RED TEMPLE SPIRITS
DANCING TO RESTORE AN ECLIPSED MOON (LP) NEW
MANNEQUIN

Dancing to Restore an Eclipsed Moon is the debut studio album of American post-punk band Red Temple Spirits. It was released in 1988 on the Nate Starkman & Son label, a subsidiary of Fundamental. Rock critic Piero Scaruffi praised the album, calling it a "ponderous masterpiece" and writing, "The extravagant mysticism [...] had few or no precede ... read more >

Disc Quantity: 2
Release date: 2014-04-19
Item # : 454278
Availability : IN STOCK

Format : LP
[login]
BLOODLET
LIVE ON WMFU-FM (LP) NEW
A389

Enjoy a rare live-on-air radio performance from BLOODLET captured live on WFMU in 1995 before their landmark album Entheogen was completed. Contains slightly different arrangements of their destined-to-be classic tracks, creative improvised interludes and an unreleased/unheard track entitled 'Canker'. Digitally restored/remastered by Audiosiege ... read more >

Disc Quantity: 1
Release date: 2014-04-19
Item # : 455699
Availability : IN STOCK

Format : LP
[login]
JUNGLE BY NIGHT
THE HUNT (LP) NEW
KINDRED SPIRITS

SPECIAL EARLIER RELEASE DATE TO COINCIDE WITH RSD 2014! After two successful releases Jungle by Night will drop a brand new album. The Hunt New album and new sounds!! Jungle by Night consists of nine young lads from Amsterdam who use their musical upbringing, taste, backgrounds and unstoppable eagerness to produce a unique blend of musical styl ... read more >

Disc Quantity: 1
Release date: 2014-04-19
Item # : 463247
Availability : IN STOCK

Format : LP
[login]
WITCH (ZAMBIA)
MOVIN' ON (LP) NEW
INVISIBLE CITY

Early 80s rarity 'Movin On' by Zambian band Witch finally gets a repress on Invisible City Editions!Known for their psychedelic fuzz masterpiece 'Lazy Bones', 'Movin On' shows a different side of Witch and features a whole new sound, capturing both the spirit of the early 80s and the changing political atmosphere in Africa with a perfect blend ... read more >

Disc Quantity: 1
Release date: 2014-04-03
Item # : 443912
Availability : IN STOCK

Format : LP
[login]
RATOS DE PORAO
CRUCIFICADOS PELO SISTEMA (LP) NEW
BEAT GENERATION

One of the best and first South-American punk records ever made. A total seminal record worldwide. Replica re-issue of the cover and artwork. Two extra tracks not on the original release. 180 grams vinyl.

Disc Quantity: 1
Release date: 2014-05-05
Item # : 393363
Availability : IN STOCK

Format : LP
[login]
MONOLORD
EMPRESS RISING (LP) NEW
EASY RIDER

Sweden's psychedelic doom band, Monolord, releases their First full length LP "Empress Rising" via Easy Rider Records. The five song album comes in at almost 50 minutes of skull crushing heavy grooves and heavy guitars that summon the spirits of Norse gods when played at loud volumes. Monolord is for more than just doom-metal fanatics-this is a ... read more >

Disc Quantity: 2
Release date: 2014-04-01
Item # : 453071
Availability : IN STOCK

Format : LP
[login]
MAGGIE BROWN
MAGGIE BROWN (LP) NEW
OFF AMSTERDAM

Since 2011, the Dutch indieband Maggie Brown has been living a whirlwind of live performances, studio recordings, (semi-)acoustic gigs, and a packed album release show in Amsterdam. Their long-awaited debut album brings you both catchy melodies and eerie hooks, awash in a sea of melancholy. With an album cover design by the famous German painte ... read more >

Disc Quantity: 1
Release date: 2014-04-07
Item # : 463595
Availability : IN STOCK

Format : LP
[login]
COMBICHRIST
WE LOVE YOU (L+C) NEW
OUT OF LINE

A limited double 12" vinyl set with the album CD. For COMBICHRIST to name their album WE LOVE YOU, itd be easy to think the band has abandoned their sonic assault for something softer, fluffier and less bloody. Knowing Combichrist, though, that couldnt be further from the truth. With their trademark body-pummeling beats and vitriolic vocals in ... read more >

Disc Quantity: 3
Release date: 2014-03-21
Item # : 453101
Availability : IN STOCK

Format : L+C
[login]
BALAKE, AMADOU
BAR KONON MOUSSO BAR (DELUXE) (LP) NEW
KINDRED SPIRITS

A beautiful reissue of this wonderful album by Amadou Balake. Original artwork and remastered tracks. Its limited to 500 copies, 180gram, oldskool cardboard tip-on sleeve Hailing from remote Burkina Faso, Amadou Ballak stands as one of Africas most mesmerizing voices. He has achieved an amazing musical heritage with many albums and singles rele ... read more >

Disc Quantity: 1
Release date: 2014-04-19
Item # : 456230
Availability : IN STOCK

Format : LP
[login]
AOOUSCH!
AIN'T GOT A CLUE (7") NEW
MUNSTER

Debut 7" by this Swedish band featuring Hans Ostlund from The Nomads. They've been playing live since 2010 and now offer us this powerful slab of raw Scandinavian garage punk.

Disc Quantity: 1
Release date: 2014-03-17
Item # : 455341
Availability : IN STOCK

Format : 7"
[login]
MOUNT CARMEL
GET PURE (LP) NEW
ALIVE

Amid the current industry of cool, MOUNT CARMELs lack of gimmick is a welcome anachronism. The trios third album "Get Pure" is full of swagger, packed with great songs and inspired performances. This is true rock music like you havent heard in years. Crank it up!

Disc Quantity: 1
Release date: 2014-03-25
Item # : 453829
Availability : IN STOCK

Format : LP
[login]
SPACE CHASER
WATCH THE SKIES (LP) NEW
THIS CHARMING M

This rat pack from berlin will blow your mind. think of hi-tops, beer & thrashing! you havent been caught headbangin lately? well, turn on your stereo and pump the volume: Space Chaser will get the job done. This will remind you of your late 80s going skateboarding with D.R.I. on your walkmen! Absolutely pure 80s thrash metal like old Agent Ste ... read more >

Disc Quantity: 1
Release date: 2014-04-02
Item # : 454119
Availability : IN STOCK

Format : LP
[login]
KEITH & TEX
REDUX (LP) NEW
SOULBEATS

It all began in the 1960s when two youths met in the Washington Gardens area of Saint Andrew Parish, a Kingston suburb, where they discovered a common passion for music and especially for the music of post-independence Jamaica. Keith Rowe and Texas Dixon quickly put together that magical combination of guitar and piano and two exceptional voice ... read more >

Disc Quantity: 1
Release date: 2014-03-25
Item # : 455010
Availability : IN STOCK

Format : LP
[login]
WUMPSCUT
BAZOOKA VINYL (LP) NEW
BETONKOPF MEDIA

180gr: heavy vinyl quality (silver/grey)- gatefold cover (4 pages) with rough surface finish- including MP3 download codes for all album tracks- including poster A1- limited edition of strictly 500 copies

Disc Quantity: 1
Release date: 2010-04-18
Item # : 455290
Availability : IN STOCK

Format : LP
[login]
BANNER PILOT
SOUVENIR (LP) NEW
FAT WRECK CHORD

Members of Off With Their Heads and Rivethead. For fans of Dillinger Four, Jawbreaker, The Lawrence Arms, Alkaline Trio. This album only serves to strengthen their legend. On everytrack Nicks gritty vocals urgently belt out poetically penned lyrics over the top of edgy up-tempo guitars and sprawling bass lines. Pairing instantly catchy melodies ... read more >

Disc Quantity: 1
Release date: 2014-04-15
Item # : 455583
Availability : IN STOCK

Format : LP
[login]
SKINTS
SHORT CHANGE EP (12") NEW
SOULBEATS

Reggae-dub upstarts The Skints are pleased to announce their new EP, Short Change - the first release on their own independent label Penny Drop Recordings in colaboration with Soulbeats - Their first material since working with close friend and renowned producer, Prince Fatty, who produced their 2013 album Part and Parcel, the three-track EP co ... read more >

Disc Quantity: 1
Release date: 2014-03-25
Item # : 455671
Availability : IN STOCK

Format : 12"
[login]
STRUNG OUT
VOLUME 1 (BOXSET) (L+D) NEW
FAT WRECK CHORD

This box set showcases Another Day in Paradise, Suburban Teenage Wasteland Blues, and Twisted By Design, all fully remixed by Ryan Greene (NOFX, No Use For a Name, Lagwagon, Me First and the Gimme Gimmes), helping to display the true power of these momentous songs along with nuances previously unheard. All the artwork has been reworked from the ... read more >

Disc Quantity: 5
Release date: 2014-04-15
Item # : 455581
Availability : IN STOCK

Format : L+D
[login]
DENNEY AND THE JETS
MEXICAN COKE (LP) NEW
BURGER

For born-and-bred Nashvillian Chris Denney, it all began at age 9---Stealing pills from his Grandmas medicine cabinet, smoking 2 packs a day and eventually graduating to marijuana by the age of 13. It wasnt until about 5 years ago that Denney started channeling his life experiences into vivid tales of what he knows best-Sex, Drugs and Rock and ... read more >

Disc Quantity: 1
Release date: 2014-04-08
Item # : 456268
Availability : IN STOCK

Format : LP
[login]
VARIOUS
GO DEVIL GO (LP) NEW
JEROME

If you enjoy uplifting sing-along family spiritual songs with crystal-clear vocal harmonies and a swirling synth-organ, this gospel album definitely is not for you. Go Devil Go represents precisely the other side of the coin. The material collected here shows the most savage and visceral side of vintage gospel music. In this God forsaken disc t ... read more >

Disc Quantity: 1
Release date: 2014-04-21
Item # : 463332
Availability : IN STOCK

Format : LP
[login]
VARIOUS
TRAPPED (LP) NEW
PANCHO

Sixteen never-before-reissued RNB and Early Soul Stompers, compiled by Jordi Duro. Killer!

Disc Quantity: 1
Release date: 2014-04-21
Item # : 463333
Availability : IN STOCK

Format : LP
[login]
HENRY, PIERRE
MALEFICES (LP) NEW
CACOPHONIC

Often evading the composer s official discography lists Cacophonic present this outstanding, commonly undetected Pierre Henry film score providing fans of early electronics, femme vocal manipulation and horror soundtracks with an indespensable "dream record" that ticks every box and crosses out every line in the rule book. Widely recognised as ... read more >

Disc Quantity: 1
Release date: 2014-04-15
Item # : 463362
Availability : IN STOCK

Format : LP
[login]
KORZYNSKI, ANDRZEJ
MAN OF MARBLE (LP) NEW
FINDERS KEEPERS

Opening further doors in the sprawling labyrinth of unreleased music by Polish composer Andrzej Korzynski, Finders Keepers Records present the soundtrack to the 1977 Polish film Man Of Marble by national filmmaker and long-term collaborator Andrzej Wajda! Presented for the first time ever on vinyl (featuring exclusive unreleased bonus tracks) t ... read more >

Disc Quantity: 1
Release date: 2014-04-24
Item # : 463378
Availability : IN STOCK

Format : LP
[login]
SOLAL, MARTIAL -JOUE MICHEL MAGNE-
ELECTRODE (LP) NEW
CACOPHONIC

Bringing together two of Finders Keepers leading artists, longtime critical favourites and out-and-out pioneers of the French conceptual rock scene FK often refer to as the No-No years, Cacophonic present this rare collaboration between Jean-Claude Vannier and Michel Magne along with pianist Martial Solal for the pioneering Electrode album from ... read more >

Disc Quantity: 1
Release date: 2014-04-15
Item # : 463380
Availability : IN STOCK

Format : LP
[login]
TUSQUES, FRANCOIS
LA REINE DES VAMPIRES (LP) NEW
CACOPHONIC

As a central figure of one of Europes most vibrant inter-communal music movements, Francois Tusques involvement in the French free jazz scene (alongside Barney Wilen, Jean-Franois Jenny-Clark and Jacques Thollot) is as indispensable as it is synonymous. As a wholly improvisational live music entity running simultaneously (at times pre-emptively ... read more >

Disc Quantity: 1
Release date: 2014-04-15
Item # : 463363
Availability : IN STOCK

Format : LP
[login]
VARIOUS
MONSTER SKIES (LP) NEW
MONSTER SKIES

Finders Keepers announce the birth of a new collaborative series of comps and reissues with the brains behind the awe inspiring Australian based Roundtable/Dual Planet archival labels! On this 14 track LP we find unheard and exclusive tracks from some of the aforementioned luminaries rubbing shoulders with fresh new finds unearthed from the vin ... read more >

Disc Quantity: 1
Release date: 2014-04-15
Item # : 463366
Availability : IN STOCK

Format : LP
[login]
HIGH TONE
EKPHRON (LP)
JARRING EFFECTS

Literally out of Greek spirit, the title (Ekphron) refers to the trance provided by the music, the moment of loss of common sense, the breaking point whose dropping from reality, selflessness to high way.Indeed the corpus travelling is still present. Ancient, archaic, traditional, spiritual musics merged with the urban, concrete, electronics el ... read more >

Disc Quantity: 2
Release date: 2014-03-31
Item # : 456064
Availability : IN STOCK

Format : LP
[login]
SCANDALS, THE
TIME MACHINES (LP)
GUNNER

The Scandals officially started in 2004 and have been running at full speed ever since. With their full length record "The Sound of Your Stereo," their EP's "Trenchknife" and "Riot on the Dancefloor: The Story of City Gardens," and their "New States" split, they've been making a dent in the punk rock scene one show at a time. They've been hitti ... read more >

Disc Quantity: 1
Release date: 2014-03-01
Item # : 454921
Availability : IN STOCK

Format : LP
[login]
PLAYBOYS, THE
MAKE ME DANCE LITTLE ANT/BLUEBIRD (7")
WITCHCRAFT INT.

One wild RnB Jiver & one of the strangest Rockabilly strollers ever!

Disc Quantity: 1
Release date: 2013-11-01
Item # : 451318
Availability : IN STOCK

Format : 7"
[login]
MARC & THE WILD ONES
A LOVE MY BABY/PLEASE DON'T GO (7")
WITCHCRAFT INT.

a new hot rockin' 45 for all the DJs & Dancers & Vinyl Lovers

Disc Quantity: 1
Release date: 2014-04-15
Item # : 463710
Availability : IN STOCK

Format : 7"
[login]
PARTEI, DIE
LA FREIHEIT DES GEISTES (LP)
BUREAU B

Originally released in 1981 (on "Tausend Augen") "LA FREIHEIT DES GEISTES" (La Freedom Of Spirit) is an instrumental Post-Punk Synthpop album by Die Partei - a one-off project featuring musician Tom Dokoupil (Siluetes 61, The Wirtschaftswunder) and the artist and musician Walter Dahn (Die Hornissen). The pair met up for a single weekend in 1981 ... read more >

Disc Quantity: 1
Release date: 2014-04-11
Item # : 455623
Availability : IN STOCK

Format : LP
[login]
INUTILI
MUSIC TO WATCH THE CLOUDS ON A SUNNY DAY (LP)
AAGOO

From the city of Teramo, Italy comes this heady, hypnotic, improvisational rock. The plural of inutile, Inutili means pointless, useless, or unprofitable, yet their music is anything but. Terminal Boredom says, "A galloping bass line leads the way unwavering for five minutes plus as the guitars thread and weave around it, slowly working their w ... read more >

Disc Quantity: 1
Release date: 2014-04-21
Item # : 456146
Availability : IN STOCK

Format : LP
[login]
PETRELS
MIMA (LP)
DENOVALI

MIMA is the third album on Denovali Records from London-based musician Oliver Barrett - aka PETRELS. Following on from the highly praised Petrels debut Haeligewielle (""Petrels has provided us with what has to be the strongest solo debut from a musician so far in 2011."" - Fluid Radio) and second album Onkalo (""A calm, thoughtful place in the ... read more >

Disc Quantity: 1
Release date: 2014-02-21
Item # : 454318
Availability : IN STOCK

Format : LP
[login]
ORIGAMIBIRO
ODHAM'S STANDARD (LP)
DENOVALI

Origamibiro is a collaborative project consisting of three core members: musician, soundtrack composer and producer Tom Hill, visual artist and filmmaker The Joy Of Box, and multi-instrumentalist Andy Tytherleigh. Originally started as a solo project for Tom, Origamibiro has since evolved into an audio-visual collective, producing studio music, ... read more >

Disc Quantity: 1
Release date: 2014-02-28
Item # : 454314
Availability : IN STOCK

Format : LP
[login]
ALBANESE, FREDERICO
THE HOUSEBOAT AND THE MOON (LP)
DENOVALI

Federico Albanese is a composer born in Milan, Italy in 1982, and currently based in Berlin. His musical versatility is a natural gift that pushes him to explore music in all its facets. Albanese's compositions are airy and cinematic, blending classical music, electronics and psychedelia. Federico started studying piano and clarinet as a child ... read more >

Disc Quantity: 2
Release date: 2014-02-28
Item # : 454316
Availability : IN STOCK

Format : LP
[login]
MARY ONETTES, THE
PORTICO (LP)
LABRADOR

Inspired heavily by science fiction and an obsession with old photography books, The Mary Onettes release the grand Portico: on April 8. If their two first albums were dramas, last year's Hit The Waves was an adventure film then Portico: is their own space odyssey. Those who waited four years from Islands 'til the follow up, Hit The Waves from ... read more >

Disc Quantity: 1
Release date: 2014-04-08
Item # : 454471
Availability : IN STOCK

Format : LP
[login]
BROTHERS & SISTERS, THE
DYLAN'S GOSPEL (LP)
LIGHT I/T ATTIC

Long-overdue reissue by Light In The Attic, this oft-overlooked album is a must for fans of Dylan. The word of Dylan has rarely sounded so stirring. Of all the great back catalogs in the history of rock, Bob Dylans is among the most covered, his acolytes ranging from The Byrds to Adele via Manfred Mann and Guns N Roses. But something tells us y ... read more >

Disc Quantity: 1
Release date: 2014-04-05
Item # : 455188
Availability : IN STOCK

Format : LP
[login]
CAPITAL LETTERS
REALITY (CD) NEW
REGGAE ARCHIVE

Reggae Archive Records launched with an album from Birmingham band Eclipse and we've always planned to return to British Reggae Midlands's heartland, home to so many great bands and source of so many great records. We got our chance to return to the Black Country when we were contacted by Wolverhampton's Capital Letters and so the Reggae Archiv ... read more >

Disc Quantity: 1
Release date: 2014-02-10
Item # : 452551
Availability : IN STOCK

Format : CD
[login]
BIG BUMBLE BEES, THE
THE BIG BUMBLE BEES (CD) NEW
TIN ANGEL

Baby Dee and Eliot Bates present their careening "run away" album The Big Bumble Bees. An instrumental album of gothic hammer horror suspense and alarm and folk frailty. Eight tracks played on Hammond Organ B3 and Oud the traditional Greek stringed instrument!

Disc Quantity: 1
Release date: 2014-01-20
Item # : 452714
Availability : IN STOCK

Format : CD
[login]
BLACK SYMBOL
JOURNEY (CD) NEW
SUGAR SHACK

Legendary Handsworth, Birmingham reggae figure Fatman, has returned to the studio and will be releasing the first new Black Symbol album in thirty years when new CD "Journey" is released by Sugar Shack Records.During the late 1970s and early 1980s, Fatman and Black Symbol helped to put Birmingham's Handsworth area firmly on the reggae map with ... read more >

Disc Quantity: 1
Release date: 2014-02-03
Item # : 454062
Availability : IN STOCK

Format : CD
[login]
MARGOT AND THE NUCLEAR SO & SO'S
SLING SHOT TO HEAVEN (CD) NEW
MARIEL

Sling Shot to Heaven, Margot & The Nuclear So and So's 5th studio album, was recorded in the studio that the band built a decade ago with the advance received from their debut album, The Dust of Retreat. The entirety of the new release was recorded on 2" tape with nary a computer in sight and produced by the band. Consistent with their successf ... read more >

Disc Quantity: 1
Release date: 2014-04-22
Item # : 463510
Availability : IN STOCK

Format : CD
[login]
MAGGIE BROWN
MAGGIE BROWN (CD) NEW
OFF AMSTERDAM

Since 2011, the Dutch indieband Maggie Brown has been living a whirlwind of live performances, studio recordings, (semi-)acoustic gigs, and a packed album release show in Amsterdam. Their long-awaited debut album brings you both catchy melodies and eerie hooks, awash in a sea of melancholy. With an album cover design by the famous German painte ... read more >

Disc Quantity: 1
Release date: 2014-04-07
Item # : 463594
Availability : IN STOCK

Format : CD
[login]
STRUNG OUT
VOLUME 1 (BOXSET) (C+D) NEW
FAT WRECK CHORD

This box set showcases Another Day in Paradise, Suburban Teenage Wasteland Blues, and Twisted By Design, all fully remixed by Ryan Greene (NOFX, No Use For a Name, Lagwagon, Me First and the Gimme Gimmes), helping to display the true power of these momentous songs along with nuances previously unheard. All the artwork has been reworked from the ... read more >

Disc Quantity: 4
Release date: 2014-04-15
Item # : 455580
Availability : IN STOCK

Format : C+D
[login]
CONNECT_ICUT
SMALL TOWN BY THE SEA (CD)
AAGOO

Small Town by the Sea, is simultaneously connect_icut's most accessible and most ambitious album. It's the first to feature a truly solid rhythmic underpinning (aka beats) but it also packs in all manner of epic song structures, processed field recordings and general psychedelic madness. Dedicated to connect_icut's home-base in Vancouver, Canad ... read more >

Disc Quantity: 1
Release date: 2014-04-21
Item # : 456144
Availability : IN STOCK

Format : CD
[login]
SCANDALS, THE
TIME MACHINES (CD)
GUNNER

The Scandals officially started in 2004 and have been running at full speed ever since. With their full length record "The Sound of Your Stereo," their EP's "Trenchknife" and "Riot on the Dancefloor: The Story of City Gardens," and their "New States" split, they've been making a dent in the punk rock scene one show at a time. They've been hitti ... read more >

Disc Quantity: 1
Release date: 2014-03-01
Item # : 454920
Availability : IN STOCK

Format : CD
[login]
LIEBERT, OTTMAR
THREE-OH-FIVE (CD)
SPIRAL SUBWAVE

The bullfighter struts, cape extended to the right, weapon concealed to the left. Except he's a mariachi and his weapon is a guitar. Get funky in Madrid, Detroit, Santa Fe. Funky, but with the lyrical flamenco interludes we associate with Ottmar Liebert & Luna Negra. Music that is relaxed, but has that sort of down low playing that musicians ev ... read more >

Disc Quantity: 1
Release date: 2014-04-15
Item # : 463499
Availability : IN STOCK

Format : CD
[login]
LIEBERT, OTTMAR
BARE WOOD 2000-2012 (CD)
SPIRAL SUBWAVE

"Bare Wood is a compilation of I pieces created between 2002 and 2012. For this album I deleted all electric or electronic instruments from the original recordings and removed anything that was not Flamenco guitar or cajon. I then recorded additional Flamenco guitar parts and Jon Gagan recorded entirely new upright acoustic bass tracks for ever ... read more >

Disc Quantity: 1
Release date: 2014-04-15
Item # : 463500
Availability : IN STOCK

Format : CD
[login]
HILLSTOMP
PORTLAND, OR (CD)
FLUFF & GRAVY

Hillstomp creates a visceral music that makes you want to stomp your feet, shout to the heavens, and love your neighbor. Between 2002 and 2010, the band released 2 EPs and 4 full-length offerings. They have toured internationally, shared stages with The Avett Brothers, Southern Culture on the Skids, and Scott Biram, among others, and spent 3 we ... read more >

Disc Quantity: 1
Release date: 2014-04-15
Item # : 463494
Availability : IN STOCK

Format : CD
[login]
DEISON & MINGLE
EVERYTHING COLLAPSE(D) (CD)
AAGOO

North-east Italy, late summer 2013: Cristiano Deison and Andrea Gastaldello (aka Mingle) meet online and begin to lay the foundations for what will be their first project together. Out of this comes Everything Collapse[d], an album centred around melancholy and desolation; a concept that does not leave much hope, forcing you to look within your ... read more >

Disc Quantity: 1
Release date: 2014-04-21
Item # : 456147
Availability : IN STOCK

Format : CD
[login]
DEAMON'S CHILD
DEAMON'S CHILD (CD)
ZYGMATRON

First album of this Stoner-Noise trio from germany. Raw energy with Punk-attitude and a Psychedelic touch for fans of Sonic Youth, the Melvins or QOTSA. A crazy drummer, loud guitars and gentle, female vocals. Not always, but sometimes. An album from the gut and for the hips! Feat. members of WhiteBuzz and The Psychedelic Avengers.

Disc Quantity: 1
Release date: 2014-04-18
Item # : 456249
Availability : IN STOCK

Format : CD
[login]
JONES, SIMON
MELANIE & ME (CD)
STRAWBERRY RAIN

Beautiful psychedelic folk rock with a combination of male and female vocals, fuzz guitars and organ solos !'Melanie & Me' was a promotional tool used for a movie shot by director Chris Fitchett in Australia in 1975. Pressed in an edition of 100 copies, it was handed out to people who partook in the film, and who attended the only screening to ... read more >

Disc Quantity: 1
Release date: 2014-04-25
Item # : 463383
Availability : IN STOCK

Format : CD
[login]
SONS OF HUNS
BANISHMENT RITUAL (CD)
EASY RIDER

In a city like Portland, Oregon, where there are quite literally hundreds of people playing heavy music - and playing it well, at that - it takes a bold, tightly-honed punch to the crowd's ears in order to stand out. Formed in the winter of 2009 and armed with a full stack of Orange cabs, a lifetime of experience and enough classical training t ... read more >

Disc Quantity: 1
Release date: 2014-04-08
Item # : 463203
Availability : IN STOCK

Format : CD
[login]
GROOVIE GHOULIES
FLYING SAUCER ROCK'N'ROLL (CD)
GREEN DOOR

These recordings are rare and historic, and mark the first of twelve planned releases which will result in a full catalog re-issue from this entertaining and enduring band. These releases will trace the evolution of Groovie Ghoulies, and this album is the first chapter in the story! A young Kepi Ghoulie, who didn't even have a full band line-up ... read more >

Disc Quantity: 1
Release date: 2014-04-08
Item # : 456270
Availability : IN STOCK

Format : CD
[login]
SANDY PUSSY
SANDY PUSSY (CD)
TOTAL ACCES

Washed up and calling the dripping waste that is Los Angeles their home, Sandy Pussy is a warm slime that has taken your dads surf records, shit on them, and is calling it Surf Doom. YOURE WELCOME. This three-piece creates a sort of tripped-out psycho babble surf punk without all the babble; a heavy muck of nonsense oozing with sludgy riffs, wr ... read more >

Disc Quantity: 1
Release date: 2014-04-08
Item # : 456274
Availability : IN STOCK

Format : CD
[login]
SCREAMING FEMALES
LIVE AT THE HIDEOUT (CD)
DON GIOVANNI

On their way to recording Live at the Hideout, Screaming Females lost control of their van. As they slid backwards down the frozen Interstate, they locked eyes with another driver, headed their way. In a blink, a semi-truck smashed into her minivan. Luckily, everyone survived, and the band made it to Chicago, with a sense of urgency that domina ... read more >

Disc Quantity: 1
Release date: 2014-04-08
Item # : 456266
Availability : IN STOCK

Format : CD
[login]
SILVER, LU -& STRING BAND-
VOICES, HARMONY, SILVER STRING (CD)
GO DOWN

From the deepest land of Cesena (Italy), comes the "STRING BAND" new project of Lu Silver (former lead singer of the hard-rock band the Small Jackets. Rock attitude with guitars that lead to the west coast, blues and folk, great for those who loves has groups like Neil Young , Elliott Murphy, Leon Russell , Lynyrd Skynyrd and J.J. Cale. The var ... read more >

Disc Quantity: 1
Release date: 2014-04-07
Item # : 463549
Availability : IN STOCK

Format : CD
[login]
MONOLORD
EMPRESS RISING (CD)
EASY RIDER

Sweden's psychedelic doom band, Monolord, releases their First full length LP "Empress Rising" via Easy Rider Records. The five song album comes in at almost 50 minutes of skull crushing heavy grooves and heavy guitars that summon the spirits of Norse gods when played at loud volumes. Monolord is for more than just doom-metal fanatics-this is a ... read more >

Disc Quantity: 1
Release date: 2014-04-01
Item # : 453073
Availability : 2/3 WEEKS, NOT IN STOCK

Format : CD
[login]
DOME LA MUERTE AND THE DIGGERS
SUPERSADOBABI (CD)
GO DOWN

Third album , straight from the street, rock'n'roll and bloody sincere. Here, the garage- punk of the Diggers is tinged with even more ' psychedelic colours and western reverberates. Nine original tracks and two covers , "Little Doll" (the Stooges) and "Shape of Things " (Max Frost), revisited on Dome La Muerte's way .

Disc Quantity: 1
Release date: 2014-04-07
Item # : 463545
Availability : IN STOCK

Format : CD
[login]
CLAMPS, THE
DEADLY KICK FOR A FAT FUCKER (CD)
GO DOWN

Fat guitars, distortions, screams, hard beats on the drums: tons of ideas came out, and riffs soon turned into songs.The Clamps were ready to share the stage with bands such as Hookers, El Camaro, The Sewergrooves, Valient Thorr, Los Fuocos, Gonzales and more, and in summer 2013 entered the studio to record their first album DEADLY KICK FOR A F ... read more >

Disc Quantity: 1
Release date: 2014-04-07
Item # : 463551
Availability : IN STOCK

Format : CD
[login]
BLACK DAGO
BLACK DAGO (CD)
GO DOWN

Black Dago was born at the beginning of 2011, from an idea of Matthew Silence (guitar), Manuel Pereira (bass-guitar) e Paul Vinegar (drum), who decided to combine their experience in other formations to give life to a band that reflected the sound flowing in their veins. Only later, at the end of 2011, arrived the voice of Alex Tancho, which wi ... read more >

Disc Quantity: 1
Release date: 2014-04-07
Item # : 463542
Availability : IN STOCK

Format : CD
[login]
STALINS OF SOUND
TANK TRACKS (CD)
SLOVENLY

Now more than ever, with radio stations being inundated with too-earnest faux buskers, it seems that a lot of bands could really benefit from spending some quality time with Big Black's Songs About Fucking. Judging by this record by STALINS OF SOUND, who wrap their noise punk in pseudo-Communist propaganda, the band's done its homework. "Tank T ... read more >

Disc Quantity: 1
Release date: 2014-04-01
Item # : 463129
Availability : IN STOCK

Format : CD
[login]
SINGLES, THE
LOOK HOW FAST THE HEART CAN BREAK (CD)
SOUND ARTIFACTS

The SINGLES are Vince Frederick and Nicky Veltman of Gore Gore Girls. Hints of garage rock, power pop, glam, blues, and punk all find their way into the music. Both originally from Detroit, the two joined forces in LA in 2012 to restart The Singles- a moniker Vince had used in the past to release his songs with different incarnations of the ban ... read more >

Disc Quantity: 1
Release date: 2014-04-01
Item # : 463202
Availability : IN STOCK

Format : CD
[login]
FUCKIN' BOLLOCKS
INTERNATIONAL BIKINI ALLSTARS (CD)
BCORE

Call it rock, garage, folk or blues; this is music made by and for outlaws, so put on International Bikini Allstars and get lost. For fans of The Black Keys, Thee Vicars, The Strange Boys, Novedades Carminha or Mujeres....

Disc Quantity: 1
Release date: 2014-01-01
Item # : 453218
Availability : IN STOCK

Format : CD
[login]
AENGELDUST
FREAKSHOW (CD)
ALFA MATRIX

Mostly known so far for being the female voice behind TOTEM OBSCURA and some ACYLUM tracks, Nadine "Cooraz" Engel presents to us, "Freakshow", the debut album of her solo-project AENGELDUST which has been highly anticipated since the release of the previous successful "Dancefloor Killer" teaser EP. Armed with brutal beats and loud electronic no ... read more >

Disc Quantity: 1
Release date: 2014-03-28
Item # : 455011
Availability : IN STOCK

Format : CD
[login]
BROTHERS & SISTERS, THE
DYLAN'S GOSPEL (CD)
LIGHT I/T ATTIC

Long-overdue reissue by Light In The Attic, this oft-overlooked album is a must for fans of Dylan. The word of Dylan has rarely sounded so stirring. Of all the great back catalogs in the history of rock, Bob Dylans is among the most covered, his acolytes ranging from The Byrds to Adele via Manfred Mann and Guns N Roses. But something tells us y ... read more >

Disc Quantity: 1
Release date: 2014-04-05
Item # : 455187
Availability : IN STOCK

Format : CD
[login]
POLSKA RADIO ONE
COSMOS INSIDE (CD)
TRAIL

Polska Radio One is a group from the cold and gloomy Ural city of Yekaterinburg that in just a year and a half has made its way from a beginner garage combo to one of the Eastern Europes most interesting and promising psychedelic bands. They describe themselves "Somewhere between sixties-style British rock, modern fuzz-guitar psychedelia and t ... read more >

Disc Quantity: 1
Release date: 2014-03-01
Item # : 455256
Availability : IN STOCK

Format : CD
[login]
BASKO BELIEVES
IDIOT'S HILL (CD)
ROOTSY

Basko Believes (Swedish singer-songwriter Johan Orjansson) took all the money he had, bought a plane ticket, and flew over the Atlantic to record his album Idiots Hill. He followed his heart. Hed received a series of emails from McKenzie Smith and Joey McClennan from Midlake who had repeatedly reminded him of their invitation to come over and r ... read more >

Disc Quantity: 1
Release date: 2014-04-02
Item # : 455442
Availability : IN STOCK

Format : CD
[login]
BRYNILDSEN, HEGE
TILL HARRY (CD)
ROOTSY

The second album from Norwegian singer/songwriter Hege Brynildsen, lyrics in Swedish

Disc Quantity: 1
Release date: 2014-03-26
Item # : 455441
Availability : IN STOCK

Format : CD
[login]
ORIGINAL FIVE, THE
GREETINGS FROM MOLLEVANGEN (CD)
ROOTSY

The Original Five was born in the summer of 2010 out of a common desire to play bluegrass and americana music. We held a popular weekly gig at restaurant Far I Hatten in Malmo for two years. Besides that, weve played clubs, weddings, parties and festivals. Bluegrass is the basis of what we do but we sometimes venture into other related genres s ... read more >

Disc Quantity: 1
Release date: 2014-03-19
Item # : 455440
Availability : IN STOCK

Format : CD
[login]
AESTHETISCHE
HYBRIDCORE (CD)
ALFA MATRIX

Since their highly praised return to the forefront of the industrial EBM scene with the"Powerswitch" album, renown Brazilian artists Fab Viscardi and Gui Pires (ex-AGHAST VIEW) have shown to be omnipresent on electro club dancefloors, release after release, remix after remix with their new band project AESTHETISCHE. Today their second album "Hy ... read more >

Disc Quantity: 1
Release date: 2014-04-20
Item # : 455589
Availability : IN STOCK

Format : CD
[login]
MONDTRAUME
EMPTY (CD)
ALFA MATRIX

MONDTRAUME is the creative outlet of 2 Spanish talented artists Pikotto Vond Mond and Damasius Venys who reached an amazing and almost magic symbiosis the day they decided making music together. In only a few years, the duo rapidly caught the attention of concert organizers, released several songs on compilations, and secured a label contract w ... read more >

Disc Quantity: 1
Release date: 2014-04-26
Item # : 455593
Availability : IN STOCK

Format : CD
[login]
SCHWARZBLUT
GEBEYN ALLER VERDAMMTEN (CD)
ALFA MATRIX

With Gebeyn aller Verdammten Schwarzblut shows an interesting development in their songwriting, choice of lyrics and overall artistic performance. This album is by far their most profound and powerful album. With many tracks fit for the dancefloor, and for those into LAIBACH, BLUTENGEL, SKINNY PUPPY, FRONT LINE ASSEMBLY and DAS ICH.

Disc Quantity: 1
Release date: 2014-04-26
Item # : 455591
Availability : IN STOCK

Format : CD
[login]
SONSON
A SHINE BELOW THE MOUND (CD)
KAPITAN PLATTE

SONSON music is instrumental, which of course may seem like another Postrock-Band...but hold your horses. But that's only true insofar as their music also tells stories without words. But where the classic Postrock builds epic landscapes, SONSON are telling short stories, raw and rough, like a Roadtrip where the landscape changes every few minu ... read more >

Disc Quantity: 1
Release date: 2014-03-07
Item # : 456012
Availability : IN STOCK

Format : CD
[login]
SORK
HORSEFLY FLIES (CD)
KAPITAN PLATTE

SORK (formed in Gothenburg, Sweden, 2010) is a high energy danceable noise attack. SORK has a hunger for pushing limits and has too many ideas waiting to be tried out and explored.

Disc Quantity: 1
Release date: 2014-03-14
Item # : 456013
Availability : IN STOCK

Format : CD
[login]
SCARLET CHIVES
THIS IS PROTECTION (CD)
SILUH

SCARLET CHIVES - THIS IS PROTECTION The peculiar voice of Maria Holm-Mortensen is oscillating between Bjork's unconventional timbre and the haunting vocals of The Knife's Karin Dreijer. Wrapped in formidable synthesizer spheres and vast sound walls of guitars the five Danes of Scarlet Chives are creating mesmerizing pop sances, seemingly summon ... read more >

Disc Quantity: 1
Release date: 2014-03-21
Item # : 456084
Availability : IN STOCK

Format : CD
[login]
TOO DEAD TO DIE
MURDER ON THE DANCE FLOOR (CD)
OUT OF LINE

it is rather impressive what this "clean slate" from Russia has managed to conjure up out of seemingly nowhere: "Murder On The Dance Floor" combines elements of Synth Pop, Hard Electro, Techno and Industrial in an almost playful manner to create a pulsating ball of energy of an album! Ultra-catchy melodies meet aggro-attacks and emotions mingle ... read more >

Disc Quantity: 1
Release date: 2014-03-21
Item # : 456054
Availability : IN STOCK

Format : CD
[login]
LUCIANO
DELIVERANCE (CD)
ARIWA SOUNDS

Classic analogue from one of reggaes premier artists! The concept of this album came together in The Gambia where Luciano were spending some down time.This album is more of a UK flavoured and in particular Ariwa flavour with some of the tracks being dubs of Ariwa standards.

Disc Quantity: 1
Release date: 2014-04-07
Item # : 451460
Availability : IN STOCK

Format : CD
[login]
DELEYAMAN
THE EDGE (CD) NEW
TTO

The 6th album of Deleyaman may very well be the most important and accessible one in the band's rich and unique discography. On this album, one can hear the influences and musical references of Aret Madilian, the founder and frontman of Deleyaman. It is still difficult to categorize Deleyaman into a single genre but this album is most definitel ... read more >

Disc Quantity: 1
Release date: 2014-06-18
Item # : 463433
Availability : 2/3 WEEKS, NOT IN STOCK

Format : CD
[login]
UKE-HUNT
UKE-HUNT (CD) NEW
FAT WRECK CHORD

UKE-HUNT is ME FIRST AND THE GIMME GIMMES vocalist Spike Slawsons latest cover band extravaganza.What started as Spike simply learning and arranging some of his favorite classic songs for the ukuleleon his own, eventually evolved into added musicians and a layered patchwork of ukulele, saxophone, glockenspiel,stylophone, organ, standup bass, an ... read more >

Disc Quantity: 1
Release date: 2014-06-10
Item # : 464161
Availability : 2/3 WEEKS, NOT IN STOCK

Format : CD
[login]
MIGHTY FISHERS, THE
SOUL GARDEN (CD) NEW
BLACK BUTCHER

The Mighty Fishers is playing traditional rocksteady, early reggae and lovers rock as the one and only band in Hungary. The authentic style is guaranteed by the seven members playing drums, bass, guitars, organ, two lead singers and backing vocals.

Disc Quantity: 1
Release date: 2014-04-25
Item # : 464203
Availability : 2/3 WEEKS, NOT IN STOCK

Format : CD
[login]
JEUNESSE APATRIDE
JUSQU'AU BOUT (CD) NEW
MAD BUTCHER

Jeunesse Apatride has long been a reference in the antifascist punk and skinhead scene worldwide. Originating from Montreal (Canada), the french speaking band has been active for more than 15 years, doing hundreds of concerts (benefit most of the time) in their hometown, as long as touring Europe two times in 2003 and 2005. After five years of ... read more >

Disc Quantity: 1
Release date: 2014-04-25
Item # : 464194
Availability : 2/3 WEEKS, NOT IN STOCK

Format : CD
[login]
HECHT, ROBBY
HECHT, ROBBY (CD) NEW
OLD MAN HENRY

Nashville-based folk scene fixture Robby Hecht with his self-titled album. Anchored by Hechts mixture of shimmering acoustic guitars, understated rhythm section and flourishes of fiddle, horns, piano and sax, the album "represents a return to the early 70s golden era of acoustic pop where thoughtful, well-crafted lyrics were blended with timele ... read more >

Disc Quantity: 1
Release date: 2014-06-16
Item # : 464165
Availability : 2/3 WEEKS, NOT IN STOCK

Format : CD
[login]
CROW BAIT
SLIDING THROUGH THE HALLS OF FATE (CD) NEW
DON GIOVANNI

Crow Bait is a New York area band that you have seen play in other bands. Vets of the Long Island DIY scene, Chris (Sister Kisser, American Hellfire Club), Mike (Iron Chic, Jonesin, Wax Phantom), and Sal (Sister Kisser, Halfway to Hell Club) formed Crow Bait in 2011 with the intention of making music a little different from their past bands, wh ... read more >

Disc Quantity: 1
Release date: 2014-05-20
Item # : 464156
Availability : 2/3 WEEKS, NOT IN STOCK

Format : CD
[login]
GREEN, WILLIAM CLARK
ROSE QUEEN (CD) NEW
BLUE ROSE

With two critically esteemed album releases already under his belt, William Clark Green is back and this time it is gettinng personal. Give Graan a pen and paper and he is a lyrical for to be reckoned with. On his critically allaimed third release, Rose Queen, he is puts it all on the line and makes absolutely no apologies. 'Songwriting is real ... read more >

Disc Quantity: 1
Release date: 2014-05-02
Item # : 463805
Availability : 2/3 WEEKS, NOT IN STOCK

Format : CD
[login]
THIRD COAST KINGS, THE
WEST GRAND BOULEVARD (CD) NEW
RECORD KICKS

Recorded in Ann Arbour Michigan with the full band in one room, a minimum amount of effects, processing, microphones and mixed by much respected funk producer Nate Goldentone (The Liberators, Dojo Cuts) in Sydney, West Grand Boulevard is the awaited new album by Detroit finest deep funk combo Third Coast Kings. Their 2012 self titled debut albu ... read more >

Disc Quantity: 1
Release date: 2014-05-19
Item # : 464030
Availability : IN STOCK

Format : CD
[login]
MASKED INTRUDER
M.I. (CD)
FAT WRECK CHORD

These pop-punk prowlers have been on a non-stop crime spree, hitting town after town, abetted by the likes of NOFX, Less Than Jake, and Teenage Bottlerocket; stealing the hearts of unwitting fans all along the way. With the release of their second album M.I., these repeat offenders are picking up right where they left off, laying down 13 tracks ... read more >

Disc Quantity: 1
Release date: 2014-05-27
Item # : 463931
Availability : 2/3 WEEKS, NOT IN STOCK

Format : CD
[login]
EMERSON, DONNIE & JOE
STILL DREAMIN' WILD: LOST RECORDINGS '79-'81 (CD)
LIGHT I/T ATTIC

First time release of these Donnie & Joe Emerson recordings, put to tape in the late seventies, early eighties!Some people have to wait for fame; some people wait even longer than most. Donnie and Joe Emerson are in a league of their own.As teenagers in Fruitland, Washington in the late 70s, the farming brothers dreamed of being heard. The synt ... read more >

Disc Quantity: 1
Release date: 2014-07-01
Item # : 464014
Availability : 2/3 WEEKS, NOT IN STOCK

Format : CD
[login]
CROWMAN, THE -& THE FIDDLING PIXIE-
THE RESURRECTION OF BLIND JACK LAZARUS (CD)
TWIST

set the dial and watch the valves of the radio start to glow, crackling behind the gauze comes the Crowman. 21st-century banjo blues, 19th-century folk punk, plaintive gothic country and armoury of strings and reeds, electric and acoustic guitars, zither banjo, tenor guitar, banjolele, 10-hole blues harp, double bass, and the lonesome prairie c ... read more >

Disc Quantity: 1
Release date: 2014-05-01
Item # : 463963
Availability : 2/3 WEEKS, NOT IN STOCK

Format : CD
[login]
MEATMEN
SAVAGE SAGAS FROM THE MEATMEN (CD)
SELF DESTRUCTO

After a nineteen year long hiatus, Detroit's most politically incorrect band The Meatmen have returned with a new album full of nineteen original "meat classics" to loyal listeners and new audiences alike. With an appearance confirmed for Punk Rock Bowling 2014 and a west coast/Midwest tour confirmed after Vegas, the outspoken and legendary fro ... read more >

Disc Quantity: 1
Release date: 2014-05-27
Item # : 463902
Availability : 2/3 WEEKS, NOT IN STOCK

Format : CD
[login]
EASTSIDE BOYS
IRGENDWAS IST IMMER (CD)
SUNNY BASTARDS

Last year they celebrated 20 years Bandhistory, now their brandnew 4th release!No need to write superlatives. Listen to this German-Streetpunk-Smasher & you know what we mean.

Disc Quantity: 1
Release date: 2014-05-01
Item # : 453691
Availability : 2/3 WEEKS, NOT IN STOCK

Format : CD
[login]
DRONES
I SEE SEAWEED (CD)
BANG!

"I See Seaweed" is The Drones latest album and their best up to date. This record gathers all the complexity and greatness of the different sounds and faces of the band lead by Gareth Liddiard. Amazing lyrics fitting perfectly measured and networked melodies where each and every one of the five band members melt creating perfect melodies and so ... read more >

Disc Quantity: 1
Release date: 2014-06-16
Item # : 463801
Availability : 2/3 WEEKS, NOT IN STOCK

Format : CD
[login]
BOY
DARKEST VISION (CD)
WOLVERINE

BOY are a rocknroll/punk nihilist suburban orchestra hailing from Brno, Czech Republic. BOY are influenced by a number of bands from 70ies and late 80ies wishing to do anything they wanna do, cos there aint no rules in punk rock, right? The band also builds on their live shows and image but dont be confused by their look - guys are strictly ant ... read more >

Disc Quantity: 1
Release date: 2014-04-15
Item # : 463818
Availability : 2/3 WEEKS, NOT IN STOCK

Format : CD
[login]
4 PROMILLE
VINYL (CD)
SUNNY BASTARDS

.8 years after their last release ,alte Schule" the band refines their musical path! Here are new english and german tracks about "Backstage Bugs", "Heart of Stone", a Violent Femmes Cover (Add it up) or the amazing anthem about the black gold.."VINYL"!!!

Disc Quantity: 1
Release date: 2014-05-01
Item # : 463811
Availability : 2/3 WEEKS, NOT IN STOCK

Format : CD
[login]
TRAINWRECK
OLD DEPARTURES, NEW BEGINNNINGS (CD)
ROCKSTAR

The Name reflects the aim! This superb Hardcore Band, consisting of actual and former members of EAVES, GLASSES and ENGRAVE, is a dark and heavy steam train ready to derail. Formed in 2006, theyve released a couple of records and played several European, UK, Japan and US tours. Their sound may remind you of some earlier stu^ by CONVERGE, CURSED ... read more >

Disc Quantity: 1
Release date: 2014-04-15
Item # : 463702
Availability : 2/3 WEEKS, NOT IN STOCK

Format : CD
[login]
MOODIE BLACK
NAUSEA (CD)
FAKE FOUR INC.

Nausea. Disorienting. Anxious. Unsettled. It is hard to imagine better words for the debut Fake Four release by post-noise rap pioneers Moodie Black. Like the concept of Nausea itself used in existential philosophies of Jean Paul Sartre, the album is a sonic confrontation with the beauty of an unsettled mood, a disconnection with what is everyd ... read more >

Disc Quantity: 1
Release date: 2014-05-06
Item # : 463721
Availability : 2/3 WEEKS, NOT IN STOCK

Format : CD
[login]
MATTISON, MIKE
YOU CAN'T FIGHT LOVE (CD)
LANDSLIDE

Landslide Records is excited to announce the debut slo release by singer and songwriter Mike Mattison. Perhaps best-known for his work in Srapomatic, the Derek Trucks Band and curently the Tedeshi Trucks Band, with whom he has won Grammy awards, Mattison's new album "You Can't Fight love", shows off his impressive pipes on an eclectic range of ... read more >

Disc Quantity: 1
Release date: 2014-06-03
Item # : 463717
Availability : 2/3 WEEKS, NOT IN STOCK

Format : CD
[login]
KREIDLER
ABC (CD)
BUREAU B

2014 marks twenty years of KREIDLER. The band has outgrown adolescence, but remains juvenile, reckless, impetuous. They recorded their new album ABC in Tbilisi, Georgia. And there will also be a film - by Heinz Emigholz, who accompanied the last album DEN with film clips. ABC. Like TANK, it's two times three: Six tracks characterized by ellipti ... read more >

Disc Quantity: 1
Release date: 2014-05-02
Item # : 463706
Availability : 2/3 WEEKS, NOT IN STOCK

Format : CD
[login]
JAH GAIA
LIBRE (CD)
RETOUR A L'ESSE

After the success of their first two explosive albums, Jah Gaïa travelled across France in 2013 playing more than 60 dates. They also won the French final of the renowned Reggae Contest Europe - the biggest European contest hosted by the Rototom organisation. The combo returns this year with their third album entitled Libre. In a nutshell, th ... read more >

Disc Quantity: 1
Release date: 2014-05-06
Item # : 463724
Availability : 2/3 WEEKS, NOT IN STOCK

Format : CD
[login]
EROTIC MARKET
BLAHBLAHRIANS (CD)
JARRING EFFECTS

Erotic Market is a go fast. A racing car that designs its own routes, spinning past illogical scenery, between sensual, suggestive eroticism and a clear-cut, flashy market. A space where we can feel in turn fully within and without this world. An allegory of contemporary life that often tosses us from the one to the other end.-Mixed by Chris Mo ... read more >

Disc Quantity: 1
Release date: 2014-04-28
Item # : 463674
Availability : 2/3 WEEKS, NOT IN STOCK

Format : CD
[login]
MOEBIUS STORY LEIDECKER
SNOWGHOST PIECES (CD)
BUREAU B

Many brightly shining planets orbit the twin central star of Cluster (Hans-Joachim Roedelius and Dieter Moebius). To be clear: as soloists Roedelius and Moebius have long since worked with all kinds of musicians whose congenial contributions add even more colour to the polychromatic Cluster world. Yet no matter how distinctly their guests creat ... read more >

Disc Quantity: 1
Release date: 2014-06-06
Item # : 463399
Availability : 2/3 WEEKS, NOT IN STOCK

Format : CD
[login]
CLUSTER
APROPOS CLUSTER (CD)
BUREAU B

Cluster (Dieter Moebius, Hans-Joachim Roedelius) are considered pioneers of electronic music and key Krautrock protagonists. In the late 1960s, together with Konrad Schnitzler as the trio Kluster, they changed the world of music for ever with their radical improvisat-ions. Having split from Schnitzler, Moebius and Roedelius continued as Cluster ... read more >

Disc Quantity: 1
Release date: 2014-05-02
Item # : 463401
Availability : 2/3 WEEKS, NOT IN STOCK

Format : CD
[login]
BENJAMIN, TONY -& THE SANE INMATES-
AFRICAN REBEL (CD)
ARIWA SOUNDS

One of the earliest Ariwa releases.Tony Benjamin was the lead vocalist in the Uk band Reggae Regulars very popular on the Rock Against Racism movement in the late 70s The Artist and musicianship demonstrates the high quality of professionalism of its day

Disc Quantity: 1
Release date: 2014-04-07
Item # : 463442
Availability : 2/3 WEEKS, NOT IN STOCK

Format : CD
[login]
LEWIS
L'AMOUR (CD)
LIGHT I/T ATTIC

First time ever CD issue of this beautiful singer-songwriter album! In 1983, a man named Lewis recorded an album named LAmour, which was released on the unknown label R.A.W. And thats about all we know. The record itself is a delicate, whispered album, reflecting the way the artist himself - spectral, movie star-like - almost disappears into th ... read more >

Disc Quantity: 1
Release date: 2014-05-20
Item # : 463389
Availability : 2/3 WEEKS, NOT IN STOCK

Format : CD
[login]
3 BOXES
STRINGS ATTACHED (CD)
GREGSONGS

3 Boxes are CLIVE GREGSON (Any Trouble, Gregson and Collister), MARK GRIFFITHS (The Shadows, Al Stewart, The Everly Brothers)) and ANDY ROBERTS (Pink Floyd, Richard Thompson, Kirsty MacColl). A trio all featured in Guitar Player's "Greatest guitarist" list, they all contribute their unique "box" (guitar) styles, and the result is much more than ... read more >

Disc Quantity: 1
Release date: 2014-04-21
Item # : 463349
Availability : 2/3 WEEKS, NOT IN STOCK

Format : CD
[login]
ME FIRST & THE GIMME GIMMES
ARE WE NOT MEN? WE ARE DIVA! (CD)
FAT WRECK CHORD

After spreading their wings a bit on the Sing In Japanese ep, punk super-group and cover band extraordinaireME FIRST AND THE GIMME GIMMES are back to the comfy confines of singing in their native tongue withthe release of their first full-length studio album in 8 years, Are We Not Men? We Are Diva! As the name ofthe album implies, their latest ... read more >

Disc Quantity: 1
Release date: 2014-05-13
Item # : 463284
Availability : 2/3 WEEKS, NOT IN STOCK

Format : CD
[login]
MAD CADDIES
DIRTY RICE (CD)
FAT WRECK CHORD

A scoop of reggae, a pinch of ska, a dash ofDixieland, a splash of ragtime, all mixed into a punk-rock stock and finished with a dollop of pure melody; theCADDIES cook up an olio of music like no other. The Cajun dish dirty rice is the perfect metaphor for the MADCADDIES sound and is the apt title of their latest full-length. Just like its name ... read more >

Disc Quantity: 1
Release date: 2014-05-13
Item # : 463286
Availability : 2/3 WEEKS, NOT IN STOCK

Format : CD
[login]
NAAMAN
FROM THE DEEP TO THE ROCK (D+C)
SOULBEATS

Since 2010 Na'man illumines the French reggae scene with his groovy flow mixing an old school reggae music with modern sonorities like hip hop and ragga ones. In June 2013 he released his first album Deep Rockers Back A Yard which express the talent of this frenchy with his incredible flow and his angel face. This album is a top-level meeting b ... read more >

Disc Quantity: 2
Release date: 2014-04-22
Item # : 463205
Availability : 2/3 WEEKS, NOT IN STOCK

Format : D+C
[login]
FRANTIX
MY DAD'S A FUCKIN' ALCOHOLIC (CD)
ALTERNATIVE TEN

Auroras Frantix transfixed the early 1980s Colorado punk scene with their unique sound and chaotic live show, releasing just two 7-inch EPs before evolving into the equally renowned grunge band The Fluid, Sub Pops first non-Seattle signing who helped lead the labels grunge invasion of the mainstream. The groups complete recorded works-both EPs ... read more >

Disc Quantity: 1
Release date: 2014-04-21
Item # : 463119
Availability : 2/3 WEEKS, NOT IN STOCK

Format : CD
[login]
AMSTERDAM FAYA ALLSTARS
ALL MINORITIES ARE THE MAJORITY (CD)
AMSTERDAM FAYA

Take a crucible and pour into it a liberal amount of Ska, Jazz, Latin and Reggae music. Add a little Surf and Rock and turn up the heat. With the blend just right the result shall have the unique sound of the Amsterdam Faya All Stars .In just two and a half years their fanatic "Jamaica Jazz To The Max" has become a great success with audiences ... read more >

Disc Quantity: 1
Release date: 2014-03-25
Item # : 463138
Availability : 2/3 WEEKS, NOT IN STOCK

Format : CD
[login]
HEARD, LARRY
ALIEN (CD)
ALLEVIATED

One of Larry Heards most under-rated albums finally remastered! Known for his classic early house releases Larry Heard's productions always hinted at deepest outer space, but his 1996 Alien album was his first actual science-fiction record. It's almost as polished as the most mainstream dance production, but just as sublime as any Detroit prod ... read more >

Disc Quantity: 1
Release date: 2014-05-05
Item # : 456265
Availability : 2/3 WEEKS, NOT IN STOCK

Format : CD
[login]
ANDERSON, JOEY
AFTER FOREVER (CD)
DEKMANTEL

The debut full-length album from New Jersey producer, DJ and Inimeg Records boss Joey Anderson. Entitled After Forever, the album is the natural next step for a producer who has turned out plenty of deep and intriguing techno EPs for labels like Latency, Deconstruct Music and Syncrophone over the last couple of years.

Disc Quantity: 1
Release date: 2014-04-15
Item # : 456261
Availability : 2/3 WEEKS, NOT IN STOCK

Format : CD
[login]
LORDS OF ALTAMONT
LORDS TAKE ALTAMONT (CD)
GEARHEAD

The Lords Of Altamont celebrate their fifteen-year historyby revisting the historical event from which they draw their name, The Altamont Free Concert of 1969. The band reinvents the infamous songs played at Altamont as youve never experienced them before, making this album a quintessential piece of The Lords legacy and an epic tribute to the d ... read more >

Disc Quantity: 1
Release date: 2014-04-15
Item # : 456080
Availability : 2/3 WEEKS, NOT IN STOCK

Format : CD
[login]
UNIDA
COPING WITH THE URBAN COYOTE (CD)
COBRASIDE

Reissue of the 1999 Man's Ruin album! JOHN GARCIA, ARTHUR SEAY, DAVE DINSNORE and MIGUEL CANCINO!

Disc Quantity: 1
Release date: 2014-04-22
Item # : 439938
Availability : 2/3 WEEKS, NOT IN STOCK

Format : CD
[login]
GRATER, FLIP
PIGALLE (CD)
MAKE MY DAY

Paris-based New Zealand singer-songwriter Flip Grater has a penchant for sharing. Apart from memoirs and recipes, she pens highly personal, nostalgic and at times melancholic indie-folk songs.

Disc Quantity: 1
Release date: 2014-03-28
Item # : 456001
Availability : 2/3 WEEKS, NOT IN STOCK

Format : CD
[login]
WOIMA COLLECTIVE
FROU FROU ROKKO (CD)
KINDRED SPIRITS

The Woima Collective returns to Kindred Spirits with a second album release. Influenced by African rhythms and Ethiopian Jazz, the collective manages to produce wonderfully unique and hypnotic pieces of music. The Woima Collective was born from deep within the brass section of renowned German funk unit Poets Of Rhythm, as tenor sax player Johan ... read more >

Disc Quantity: 1
Release date: 2014-05-02
Item # : 455987
Availability : 2/3 WEEKS, NOT IN STOCK

Format : CD
[login]
TWO WINGS
A WAKE (CD)
TIN ANGEL

Based around the song-writing partnership of vocalist Hanna Tuulikki and guitarist Ben Reynolds, Two Wings are a glorious hybrid of sounds ancient and modern. Psych-rock guitar is married to the keening whoosh of Tuulikki's words on an album about love, loss and moving on - but carefully - that has the decidedly grown-up commercial sass of Rumo ... read more >

Disc Quantity: 1
Release date: 2014-03-24
Item # : 455603
Availability : 2/3 WEEKS, NOT IN STOCK

Format : CD
[login]
DUST MOTH
DRAGON MOUTH (CD)
MYLENE SHEATH

A dense, layered genre-defying statement in six distinct movements. The band is comprised of current & former members of such influential bands as These Arms Are Snakes, Minus The Bear, Undertow, Aeges, and XVIII Individual Eyes. Taking the sound hinted at on their debut single "Toto", the band has upped the ante for themselves across the board ... read more >

Disc Quantity: 1
Release date: 2014-04-22
Item # : 455596
Availability : 2/3 WEEKS, NOT IN STOCK

Format : CD
[login]
CLASS OF KILL'EM HIGH
CLASS OF KILL EM HIGH (CD)
GAPHALS

Class of Killem High is releasing their debut album filled with 10 tracks smelling of slacker indie rocknroll. The Swedes have captured the essence of the 90s alternative rock-scene and transformed it into a timeless adventure filled with unforgettable hooks and pop melodies. "Just like Nirvana Class of Killem High succeeds to unite pop melodie ... read more >

Disc Quantity: 1
Release date: 2014-04-21
Item # : 455609
Availability : 2/3 WEEKS, NOT IN STOCK

Format : CD
[login]
SALEM'S POT
LURAR UT DIG PA PRARIEN (CD)
EASY RIDER

Sweden's trio of blood drunkards Salem's Pot return this April to consecrate their union with the LA based label EasyRider Records with a follow up to last year's Watch Me Kill You. Following in the footsteps of astral concept albums of the 1970s, over three tracks of sprawling heavy psychedelia "...Lurar ut dig pa prarien" offers the listener ... read more >

Disc Quantity: 1
Release date: 2014-04-29
Item # : 455218
Availability : 2/3 WEEKS, NOT IN STOCK

Format : CD
[login]
O'KANE, MORGAN
THE ONE THEY CALL THE WIND (CD)
MORGAN O'KANE

A concise masterpiece of virtuosic musicianship, infinite spirit and unyielding passion, and in this way The One They Call The Wind is, at once, transporting and timeless. If Jimi Hendrix played the banjo, he might resemble O'Kane, a high-intensity musician who looks like a mechanic in a rural gas station, sings like a man possessed and plays m ... read more >

Disc Quantity: 1
Release date: 2014-04-29
Item # : 455255
Availability : 2/3 WEEKS, NOT IN STOCK

Format : CD
[login]
MOSS, NICK
TIME AIN'T FREE (CD)
BLUE BELLA

Nick Moss Band readies its new gumbo of Chicago soul, funk, blues, jam band music, and rock & roll with Time Aint Free, marking the tenth album by bandleader, songwriter, and groove master Nick Moss, and reaching a new musical high water mark.Billboard.com debuted "I Want the World To Know." Billboard's Lars Brandle writes, "Moss class shines t ... read more >

Disc Quantity: 1
Release date: 2014-03-18
Item # : 455022
Availability : 2/3 WEEKS, NOT IN STOCK

Format : CD
[login]
COHEN, CHARLES
A RETROSPECTIVE (CD)
MORPHINE

Double CD compilation of those enchanting Charles Cohen vinyl releases + 2 unreleased recordings. Packaged in a rigid double CD Box with booklet. "Philadelphia's Charles Cohen, free-jazz improvisor and synth composer has managed to remain almost unknown outside of his local improv scene for decades. This retrospective of his early works, all re ... read more >

Disc Quantity: 2
Release date: 2014-04-03
Item # : 454421
Availability : 2/3 WEEKS, NOT IN STOCK

Format : CD
[login]
L'ORCHESTRE SIDI YASA DE KAYES
L'ORCHESTRE SIDI YASA DE KAYES (CD)
KINDRED SPIRITS

After the 1960 independence, the Orchestre Regional de Kayes is started in order to reinvigorate the local cultures from the Mand and the Kasso regions and turn some traditional themes into modern songs. Under the guidance of bandleader Harouna Barry, they evolve as one of Malis finest orchestra. In the early 1970s, like most modern bands of Ma ... read more >

Disc Quantity: 1
Release date: 2014-02-22
Item # : 453831
Availability : 2/3 WEEKS, NOT IN STOCK

Format : CD
[login]
UKE-HUNT
UKE-HUNT (LP) NEW
FAT WRECK CHORD

UKE-HUNT is ME FIRST AND THE GIMME GIMMES vocalist Spike Slawsons latest cover band extravaganza.What started as Spike simply learning and arranging some of his favorite classic songs for the ukuleleon his own, eventually evolved into added musicians and a layered patchwork of ukulele, saxophone, glockenspiel,stylophone, organ, standup bass, an ... read more >

Disc Quantity: 1
Release date: 2014-06-10
Item # : 464162
Availability : 2/3 WEEKS, NOT IN STOCK

Format : LP
[login]
SUNDOWNER
LITTLE ELEPHANT SESSIONS (7") NEW
FAT WRECK CHORD

while touring on the Fat Wreck Chords debutfull-length album Neon Fiction, SUNDOWNER madea pit stop at Little Elephant Studio in Toledo, OH. Runby two engineers, Rob Courtney and Brian Gross-Bias,Little Elephant has built a reputation recordinghigh quality video of bands performing live and makingthose performances available to the public. Once ... read more >

Disc Quantity: 1
Release date: 2014-06-10
Item # : 464164
Availability : 2/3 WEEKS, NOT IN STOCK

Format : 7"
[login]
MIGHTY FISHERS, THE
SOUL GARDEN (LP) NEW
BLACK BUTCHER

The Mighty Fishers is playing traditional rocksteady, early reggae and lovers rock as the one and only band in Hungary. The authentic style is guaranteed by the seven members playing drums, bass, guitars, organ, two lead singers and backing vocals.

Disc Quantity: 1
Release date: 2014-05-20
Item # : 464202
Availability : 2/3 WEEKS, NOT IN STOCK

Format : LP
[login]
LESS THAN JAKE
DO THE MATH (7") NEW
FAT WRECK CHORD

Hot on the heels of their return to prominence with the release of See the Light, LESS THAN JAKE are gearing up for a summer headlining the Vans Warped Tour. As the band that can claim the most ever appearances, LTJ are set to continue their reign as the kings of the most renowned annual tour around. To up the ante the guys put together the Do ... read more >

Disc Quantity: 1
Release date: 2014-06-10
Item # : 464163
Availability : 2/3 WEEKS, NOT IN STOCK

Format : 7"
[login]
JEUNESSE APATRIDE
JUSQU'AU BOUT (LP) NEW
MAD BUTCHER

Jeunesse Apatride has long been a reference in the antifascist punk and skinhead scene worldwide. Originating from Montreal (Canada), the french speaking band has been active for more than 15 years, doing hundreds of concerts (benefit most of the time) in their hometown, as long as touring Europe two times in 2003 and 2005. After five years of ... read more >

Disc Quantity: 1
Release date: 2014-04-25
Item # : 464195
Availability : 2/3 WEEKS, NOT IN STOCK

Format : LP
[login]
HOLLIS BROWN
GETS LOADED (LP) NEW
ALIVE

It started out as live tribute last November. Lenny Kaye, Arto Lindsay, Voidoids Ivan Julian and othersconvened at NYCs Bowery Electric to pay homage to the late, great Lou Reed. The Queens-basedroots-rock band Hollis Brown were also invited to perform the Velvet Undergrounds 1970 albumLoaded in its entirety.What began as live memorial to a fal ... read more >

Disc Quantity: 1
Release date: 2014-05-20
Item # : 464158
Availability : 2/3 WEEKS, NOT IN STOCK

Format : LP
[login]
CROW BAIT
SLIDING THROUGH THE HALLS OF FATE (LP) NEW
DON GIOVANNI

Crow Bait is a New York area band that you have seen play in other bands. Vets of the Long Island DIY scene, Chris (Sister Kisser, American Hellfire Club), Mike (Iron Chic, Jonesin, Wax Phantom), and Sal (Sister Kisser, Halfway to Hell Club) formed Crow Bait in 2011 with the intention of making music a little different from their past bands, wh ... read more >

Disc Quantity: 1
Release date: 2014-05-20
Item # : 464157
Availability : 2/3 WEEKS, NOT IN STOCK

Format : LP
[login]
BUSTERS ALLSTARS, THE
SKINHEAD LUV-A-FAIR (LP) NEW
BLACK BUTCHER

ULTRA RARE album from Buster Bloodvessel and Bad Manners spin off group and one of the most sought after collectable Ska releases. On the collectors market the original vinyl album is valued at over 250 and even the re-issued House Of Ska Records CD is valued at 100. Re-release Limited Edition of 500 copies

Disc Quantity: 1
Release date: 2014-04-25
Item # : 463815
Availability : 2/3 WEEKS, NOT IN STOCK

Format : LP
[login]
ANGELIC UPSTARTS
THE REASON WHY? (LP) NEW
MAD BUTCHER



Disc Quantity: 1
Release date: 2014-05-20
Item # : 464198
Availability : 2/3 WEEKS, NOT IN STOCK

Format : LP
[login]
UKE-HUNT
THE PRETTIEST STAR (7")
FAT WRECK CHORD

the first taste of Me First and the Gimme Gimmes vocalist SpikeSlawsons latest cover band extravaganza, UKE-HUNT. What started as Spike simply learning andarranging some of his favorite classic songs for the ukulele on his own, eventually evolved into addedmusicians and a layered patchwork of ukulele, saxophone, glockenspiel, stylophone, organ, ... read more >

Disc Quantity: 1
Release date: 2015-05-01
Item # : 463934
Availability : 2/3 WEEKS, NOT IN STOCK

Format : 7"
[login]
TRIO VALORE
CRAZY (7") NEW
RECORD KICKS

Steve White (The Style Council) and Damon Minchella (Ocean Colour Scene / Paul Weller) Mod funk Supergroup TRIO VALORE is back with a super limited edition 45 (500 copies worldwide).

Disc Quantity: 1
Release date: 2014-04-28
Item # : 464033
Availability : IN STOCK

Format : 7"
[login]
THIRD COAST KINGS, THE
WEST GRAND BOULEVARD (LP) NEW
RECORD KICKS

Recorded in Ann Arbour Michigan with the full band in one room, a minimum amount of effects, processing, microphones and mixed by much respected funk producer Nate Goldentone (The Liberators, Dojo Cuts) in Sydney, West Grand Boulevard is the awaited new album by Detroit finest deep funk combo Third Coast Kings. Their 2012 self titled debut albu ... read more >

Disc Quantity: 1
Release date: 2014-05-12
Item # : 464031
Availability : IN STOCK

Format : LP
[login]
OLD MAN MARKLEY
STUPID TODAY (7")
FAT WRECK CHORD

Since landing at #1 on the Billboard BluegrassChart with the release of their second full-lengthDown Side Up, the guys and gals in OLD MANMARKLEY have been on the road and positivelyunstoppable, serving up their country-fried brandof punk inspired bluegrass to the masses. Thelatest helping is the Stupid Today 7", two spankin'new tracks that'll ... read more >

Disc Quantity: 1
Release date: 2015-05-06
Item # : 463937
Availability : 2/3 WEEKS, NOT IN STOCK

Format : 7"
[login]
MASKED INTRUDER
M.I. (LP)
FAT WRECK CHORD

These pop-punk prowlers have been on a non-stop crime spree, hitting town after town, abetted by the likes of NOFX, Less Than Jake, and Teenage Bottlerocket; stealing the hearts of unwitting fans all along the way. With the release of their second album M.I., these repeat offenders are picking up right where they left off, laying down 13 tracks ... read more >

Disc Quantity: 1
Release date: 2014-05-27
Item # : 463933
Availability : 2/3 WEEKS, NOT IN STOCK

Format : LP
[login]
L'ORCHESTRE SIDI YASA DE KAYES
L'ORCHESTRE SIDI YASA DE KAYES (LP)
KINDRED SPIRITS

Normal version! After the 1960 independence, the Orchestre Regional de Kayes is started in order to reinvigorate the local cultures from the Mand and the Kasso regions and turn some traditional themes into modern songs. Under the guidance of bandleader Harouna Barry, they evolve as one of Malis finest orchestra. In the early 1970s, like most mo ... read more >

Disc Quantity: 1
Release date: 2014-05-15
Item # : 463978
Availability : 2/3 WEEKS, NOT IN STOCK

Format : LP
[login]
KENE-STAR DE SIKASSO, LE
HODI HU YENYAN (LP)
KINDRED SPIRITS

Normal version! Another great Reissue from Mali and already the 5th installement of the Mali Kunkan label on Kindred Spirits. Completely restored artwork and remastered sounds. In 1977, seven years after the first wave of modern regional orchestras, the Mali Kunkan record label released another batch of classic recordings from Malis best region ... read more >

Disc Quantity: 1
Release date: 2014-05-15
Item # : 463981
Availability : 2/3 WEEKS, NOT IN STOCK

Format : LP
[login]
KIDKANEVIL
MY LITTLE GHOST (LP)
PROJECT MOONCIR

Blissfull soundscapes on Project: Mooncircle by UK's Kidkanevil. A bright and colourful scenery: Shrill blinding sights, piercing foreign sounds, a fusion of disparate scents blended into a cocktail of curiosity. Fleeting attempts embrace a thousand senses in one single second. Bustling around in the shadows of buildings as high as mountains, a ... read more >

Disc Quantity: 2
Release date: 2014-05-10
Item # : 464003
Availability : 2/3 WEEKS, NOT IN STOCK

Format : LP
[login]
HOBOCOP
HALF MAN HALF COP (10") (EP)
SLOVENLY

HOBOCOP is the bastard love child of an alleged member of SHANNON AND THE CLAMS (Jumbo Jack Flash) and the reclusive Long John Hobocop. "Half Man Half Cop" is their vinyl debut. It's ideal for addicts of slop, fuzz, weirdness and fungus. Like the SCREAMERS 78 demos blasted through a moldy boombox in a California flophouse, this splattering of s ... read more >

Disc Quantity: 1
Release date: 2014-05-15
Item # : 463969
Availability : 2/3 WEEKS, NOT IN STOCK

Format : EP
[login]
EMERSON, DONNIE & JOE
STILL DREAMIN' WILD: LOST RECORDINGS '79-'81 (LP)
LIGHT I/T ATTIC

First time release of these Donnie & Joe Emerson recordings, put to tape in the late seventies, early eighties!Some people have to wait for fame; some people wait even longer than most. Donnie and Joe Emerson are in a league of their own.As teenagers in Fruitland, Washington in the late 70s, the farming brothers dreamed of being heard. The synt ... read more >

Disc Quantity: 1
Release date: 2014-07-01
Item # : 464015
Availability : 2/3 WEEKS, NOT IN STOCK

Format : LP
[login]
BIG BOYS
NO MATTER HOW LONG THE LINE AT THE CAFETERIA... (LP)
MODERN CLASSICS

The groups final album. now available again through the modern Classics imprint! They were Big Boys by name and by nature - and they had a big effect on US punk culture. When the prevailing trend was for playing hard and fast, this Austin, Texas four-piece played loose and funky. Their cult recordings struck a blend between punk ideology and cl ... read more >

Disc Quantity: 1
Release date: 2014-05-15
Item # : 463952
Availability : 2/3 WEEKS, NOT IN STOCK

Format : LP
[login]
BIG BOYS
LULLABIES HELP THE BRAIN GROW (LP)
MODERN CLASSICS

Theyve long done things differently in Austin, Texas, and the take on hardcore pioneered by one of the citys sons, the Big Boys for five years in the early 1980s was no exception.Where peers Scratch Acid, The Dicks and MDC pursued hardcore or art-punk angularity, Big Boys were mixing furious hardcore with loose-limbed funk and tight pop, all th ... read more >

Disc Quantity: 1
Release date: 2014-05-15
Item # : 463951
Availability : 2/3 WEEKS, NOT IN STOCK

Format : LP
[login]
MEATMEN
SAVAGE SAGAS FROM THE MEATMEN (LP)
SELF DESTRUCTO

After a nineteen year long hiatus, Detroit's most politically incorrect band The Meatmen have returned with a new album full of nineteen original "meat classics" to loyal listeners and new audiences alike. With an appearance confirmed for Punk Rock Bowling 2014 and a west coast/Midwest tour confirmed after Vegas, the outspoken and legendary fro ... read more >

Disc Quantity: 1
Release date: 2014-05-27
Item # : 463901
Availability : 2/3 WEEKS, NOT IN STOCK

Format : LP
[login]
MINNY POPS
SPARKS IN A DARK ROOM (LP)
BLOWPIPE

Factory Benelux and Blowpipe Records present a remastered double vinyl limited edition of Sparks In A Dark Room, the second studio album by Dutch electronic group Minny Pops, originally released by Factory Benelux in May 1982.Formed in Amsterdam in 1978 by vocalist Wally van Middendorp, Minny Pops took their name from the primitive Korg drum ma ... read more >

Disc Quantity: 2
Release date: 2014-05-19
Item # : 463806
Availability : 2/3 WEEKS, NOT IN STOCK

Format : LP
[login]
EASTSIDE BOYS
IRGENDWAS IST IMMER (LP)
SUNNY BASTARDS

Last year they celebrated 20 years Bandhistory, now their brandnew 4th release!No need to write superlatives. Listen to this German-Streetpunk-Smasher & you know what we mean.

Disc Quantity: 1
Release date: 2014-05-01
Item # : 453692
Availability : 2/3 WEEKS, NOT IN STOCK

Format : LP
[login]
DRONES
I SEE SEAWEED (LP)
BANG!

"I See Seaweed" is The Drones latest album and their best up to date. This record gathers all the complexity and greatness of the different sounds and faces of the band lead by Gareth Liddiard. Amazing lyrics fitting perfectly measured and networked melodies where each and every one of the five band members melt creating perfect melodies and so ... read more >

Disc Quantity: 2
Release date: 2014-06-16
Item # : 463802
Availability : 2/3 WEEKS, NOT IN STOCK

Format : LP
[login]
4 PROMILLE
VINYL (LP)
SUNNY BASTARDS

.8 years after their last release ,alte Schule" the band refines their musical path! Here are new english and german tracks about "Backstage Bugs", "Heart of Stone", a Violent Femmes Cover (Add it up) or the amazing anthem about the black gold.."VINYL"!!!

Disc Quantity: 1
Release date: 2014-05-01
Item # : 463813
Availability : 2/3 WEEKS, NOT IN STOCK

Format : LP
[login]
TRAINWRECK
OLD DEPARTURES, NEW BEGINNNINGS (LP)
ROCKSTAR

The Name reflects the aim! This superb Hardcore Band, consisting of actual and former members of EAVES, GLASSES and ENGRAVE, is a dark and heavy steam train ready to derail. Formed in 2006, theyve released a couple of records and played several European, UK, Japan and US tours. Their sound may remind you of some earlier stu^ by CONVERGE, CURSED ... read more >

Disc Quantity: 1
Release date: 2014-04-15
Item # : 463703
Availability : 2/3 WEEKS, NOT IN STOCK

Format : LP
[login]
PERKINS, TEX -& THE DARK HORSES-
EVERYBODY'S ALONE (LP)
BANG!

Here it is, finally out on vinyl the new album by Tex Perkins & The Dark Horses. As usual in this project, Tex Perkins dives into the most intimate side of his music and sounds, covering melancholic passages and acoustic dark ballads full of emotion and intensity. The Dark Horses include, apart of Tex Perkins (Beasts of Bourbon, Butcher Shop, T ... read more >

Disc Quantity: 1
Release date: 2014-05-19
Item # : 463663
Availability : 2/3 WEEKS, NOT IN STOCK

Format : LP
[login]
PARK, PATRICK
LOVE LIKE SWORDS (LP)
COBRASIDE

Critically acclaimed singer-songwriter Patrick Park with his fourth full-length album, Love Like Swords. Mixed & produced by Patrick Park and Dave Trumfio (Wilco, OK Go,Built To Spill) & with contributions from Jenny Lee Lindberg (Warpaint) among others, the LP finds Los Angeles-based Patrick taking an introspective yet innovative approach to h ... read more >

Disc Quantity: 1
Release date: 2014-04-22
Item # : 455204
Availability : 2/3 WEEKS, NOT IN STOCK

Format : LP
[login]
OUTSIDERS (UK), THE
CALLING ON YOUTH (LP)
BEAT GENERATION

The Outsiders were formed in Wimbledon, UK in 1976. Their "Calling you" album was the first DIY LP released world-wide after the explosion of Buzzcocks first 7" but Outsiderss LP is the first DIY punk full length. Adrian Borland together with Bob Lawrence and Adrian James formed the band and recorded and released this first LP on the Raw Edge L ... read more >

Disc Quantity: 1
Release date: 2014-06-16
Item # : 463657
Availability : 2/3 WEEKS, NOT IN STOCK

Format : LP
[login]
NEW CHRISTS, THE
DISTEMPER (LP)
BANG!

Finally a reissue of this abrassive master piece on vinyl (25th anniversary!). This is simply one of the best albums ever done!Recorded in Sydney (Australia) in 1988, The New Christs, led by Rob Younger, created this genuine, unique and extremely personal sound which afterwards has become a major influence to so many bands and artists all over ... read more >

Disc Quantity: 1
Release date: 2014-05-19
Item # : 463662
Availability : 2/3 WEEKS, NOT IN STOCK

Format : LP
[login]
KREIDLER
ABC (L+C)
BUREAU B

2014 marks twenty years of KREIDLER. The band has outgrown adolescence, but remains juvenile, reckless, impetuous. They recorded their new album ABC in Tbilisi, Georgia. And there will also be a film - by Heinz Emigholz, who accompanied the last album DEN with film clips. ABC. Like TANK, it's two times three: Six tracks characterized by ellipti ... read more >

Disc Quantity: 2
Release date: 2014-05-02
Item # : 463707
Availability : 2/3 WEEKS, NOT IN STOCK

Format : L+C
[login]
HARDING, CURTIS
SOUL POWER (LP)
BURGER

Curtis Harding says that soul music, and his music, speak for themselves. It's self-evident on the Atlanta artist's debut, Soul Power. The driving sound of his electrified Stratocaster, the foot-stomping backbeat and the lyrics swimming in reverb -- with something this flourishing, it's almost reductive to just dig around the roots. Harding's s ... read more >

Disc Quantity: 1
Release date: 2014-05-20
Item # : 463719
Availability : 2/3 WEEKS, NOT IN STOCK

Format : LP
[login]
BEASTS OF BOURBON
30 YEARS ON BORROWED TIME (LP)
BANG!

To celebrate the 30th anniversary of one of the best rock bands in history of music, we are proud to announce the insane release of a triple vinyl live album of The Beasts Of Bourbon in limited triple gatefold deluxe edition.These are 3 different concerts with their 3 different line-ups:- Original line-up: Tex Perkins, Spencer P. Jones, Kim Sal ... read more >

Disc Quantity: 3
Release date: 2014-05-19
Item # : 463664
Availability : 2/3 WEEKS, NOT IN STOCK

Format : LP
[login]
APOSTLES, THE
PUNK ORBITUARY (LP)
BEAT GENERATION

The Apostles were formed in 1979 in the Islington area, London by Bill Corbet, Julian Portinari, Dan McIntrye and Pete Byng-Hall. With this line-up the band didnt play any gig, the band were featured in diverse fanzines as Paroxysm fear and New crimes. In summer 1981 Andy Martin joined them as vocalist and played their first gig in September 19 ... read more >

Disc Quantity: 1
Release date: 2014-06-16
Item # : 463660
Availability : 2/3 WEEKS, NOT IN STOCK

Format : LP
[login]
MOEBIUS STORY LEIDECKER
SNOWGHOST PIECES (L+C)
BUREAU B

Many brightly shining planets orbit the twin central star of Cluster (Hans-Joachim Roedelius and Dieter Moebius). To be clear: as soloists Roedelius and Moebius have long since worked with all kinds of musicians whose congenial contributions add even more colour to the polychromatic Cluster world. Yet no matter how distinctly their guests creat ... read more >

Disc Quantity: 2
Release date: 2014-06-06
Item # : 463400
Availability : 2/3 WEEKS, NOT IN STOCK

Format : L+C
[login]
LUCIANO
DELIVERANCE (LP)
ARIWA SOUNDS

Classic analogue from one of reggaes premier artists! The concept of this album came together in The Gambia where Luciano were spending some down time.This album is more of a UK flavoured and in particular Ariwa flavour with some of the tracks being dubs of Ariwa standards.

Disc Quantity: 1
Release date: 2014-04-07
Item # : 463441
Availability : 2/3 WEEKS, NOT IN STOCK

Format : LP
[login]
CLUSTER
APROPOS CLUSTER (LP)
BUREAU B

Cluster (Dieter Moebius, Hans-Joachim Roedelius) are considered pioneers of electronic music and key Krautrock protagonists. In the late 1960s, together with Konrad Schnitzler as the trio Kluster, they changed the world of music for ever with their radical improvisat-ions. Having split from Schnitzler, Moebius and Roedelius continued as Cluster ... read more >

Disc Quantity: 1
Release date: 2014-05-02
Item # : 463402
Availability : 2/3 WEEKS, NOT IN STOCK

Format : LP
[login]
NICOLAI, BRUNO
ALL THE COLOURS OF THE DARK (LP)
FINDERS KEEPERS

As part of a devoted series of releases focusing on Bruno Nicolais soundtrack music to the films of Edwige Fenech, Finders Keepers proudly unveil what is perhaps the crowning moment for both actress and composer with the film that inaugurated them (alongside director Sergio Martino) into the critical Giallo royal family in the early 1970s.Prese ... read more >

Disc Quantity: 1
Release date: 2014-05-15
Item # : 463381
Availability : 2/3 WEEKS, NOT IN STOCK

Format : LP
[login]
LEWIS
L'AMOUR (LP)
LIGHT I/T ATTIC

re-issue of this beautiful singer-songwriter album! In 1983, a man named Lewis recorded an album named LAmour, which was released on the unknown label R.A.W. And thats about all we know. The record itself is a delicate, whispered album, reflecting the way the artist himself - spectral, movie star-like - almost disappears into the grey of the co ... read more >

Disc Quantity: 1
Release date: 2014-05-20
Item # : 463390
Availability : 2/3 WEEKS, NOT IN STOCK

Format : LP
[login]
MAD CADDIES
DIRTY RICE (LP)
FAT WRECK CHORD

A scoop of reggae, a pinch of ska, a dash ofDixieland, a splash of ragtime, all mixed into a punk-rock stock and finished with a dollop of pure melody; theCADDIES cook up an olio of music like no other. The Cajun dish dirty rice is the perfect metaphor for the MADCADDIES sound and is the apt title of their latest full-length. Just like its name ... read more >

Disc Quantity: 1
Release date: 2014-05-13
Item # : 463287
Availability : 2/3 WEEKS, NOT IN STOCK

Format : LP
[login]
ME FIRST & THE GIMME GIMMES
ARE WE NOT MEN? WE ARE DIVA! (LP)
FAT WRECK CHORD

After spreading their wings a bit on the Sing In Japanese ep, punk super-group and cover band extraordinaireME FIRST AND THE GIMME GIMMES are back to the comfy confines of singing in their native tongue withthe release of their first full-length studio album in 8 years, Are We Not Men? We Are Diva! As the name ofthe album implies, their latest ... read more >

Disc Quantity: 1
Release date: 2014-05-13
Item # : 463285
Availability : 2/3 WEEKS, NOT IN STOCK

Format : LP
[login]
STALINS OF SOUND
TANK TRACKS (LP)
SLOVENLY

Now more than ever, with radio stations being inundated with too-earnest faux buskers, it seems that a lot of bands could really benefit from spending some quality time with Big Black's Songs About Fucking. Judging by this record by STALINS OF SOUND, who wrap their noise punk in pseudo-Communist propaganda, the band's done its homework. "Tank T ... read more >

Disc Quantity: 1
Release date: 2014-04-01
Item # : 463130
Availability : 2/3 WEEKS, NOT IN STOCK

Format : LP
[login]
FRANTIX
MY DAD'S A FUCKIN' ALCOHOLIC (LP)
ALTERNATIVE TEN

Auroras Frantix transfixed the early 1980s Colorado punk scene with their unique sound and chaotic live show, releasing just two 7-inch EPs before evolving into the equally renowned grunge band The Fluid, Sub Pops first non-Seattle signing who helped lead the labels grunge invasion of the mainstream. The groups complete recorded works-both EPs ... read more >

Disc Quantity: 1
Release date: 2014-04-21
Item # : 463120
Availability : 2/3 WEEKS, NOT IN STOCK

Format : LP
[login]
HEARD, LARRY
ALIEN (LP)
ALLEVIATED

One of Larry Heards most under-rated albums finally remastered and available as full vinyl release for the first time! Known for his classic early house releases Larry Heard's productions always hinted at deepest outer space, but his 1996 Alien album was his first actual science-fiction record. It's almost as polished as the most mainstream dan ... read more >

Disc Quantity: 2
Release date: 2014-05-05
Item # : 456264
Availability : 2/3 WEEKS, NOT IN STOCK

Format : LP
[login]
GROOVIE GHOULIES
FLYING SAUCER ROCK'N'ROLL (LP)
GREEN DOOR

These recordings are rare and historic, and mark the first of twelve planned releases which will result in a full catalog re-issue from this entertaining and enduring band. These releases will trace the evolution of Groovie Ghoulies, and this album is the first chapter in the story! A young Kepi Ghoulie, who didn't even have a full band line-up ... read more >

Disc Quantity: 1
Release date: 2014-04-08
Item # : 456271
Availability : 2/3 WEEKS, NOT IN STOCK

Format : LP
[login]
GILLARD, DOUG
PARADE ON (LP)
NINE MILE

Doug Gillard is a guitarists guitar player. Over the past two decades hes lent his considerable talents to a huge array of recordings, and has been an integral member of Guided By Voices, Nada Surf, Death Of Samantha, Richard Bunkners band, Cobra Verde, and others. His technical prowess and creative, angular melodies have influenced a generatio ... read more >

Disc Quantity: 1
Release date: 2014-04-08
Item # : 456273
Availability : 2/3 WEEKS, NOT IN STOCK

Format : LP
[login]
ANDERSON, JOEY
AFTER FOREVER (LP)
DEKMANTEL

The debut full-length album from New Jersey producer, DJ and Inimeg Records boss Joey Anderson. Entitled After Forever, the album is the natural next step for a producer who has turned out plenty of deep and intriguing techno EPs for labels like Latency, Deconstruct Music and Syncrophone over the last couple of years.

Disc Quantity: 2
Release date: 2014-04-15
Item # : 456260
Availability : 2/3 WEEKS, NOT IN STOCK

Format : LP
[login]
LORDS OF ALTAMONT
LORDS TAKE ALTAMONT (LP)
GEARHEAD

The Lords Of Altamont celebrate their fifteen-year historyby revisting the historical event from which they draw their name, The Altamont Free Concert of 1969. The band reinvents the infamous songs played at Altamont as youve never experienced them before, making this album a quintessential piece of The Lords legacy and an epic tribute to the d ... read more >

Disc Quantity: 1
Release date: 2014-04-15
Item # : 456081
Availability : 2/3 WEEKS, NOT IN STOCK

Format : LP
[login]
DEISON & MINGLE
EVERYTHING COLLAPSE(D) (LP)
AAGOO

North-east Italy, late summer 2013: Cristiano Deison and Andrea Gastaldello (aka Mingle) meet online and begin to lay the foundations for what will be their first project together. Out of this comes Everything Collapse[d], an album centred around melancholy and desolation; a concept that does not leave much hope, forcing you to look within your ... read more >

Disc Quantity: 1
Release date: 2014-04-21
Item # : 456148
Availability : 2/3 WEEKS, NOT IN STOCK

Format : LP
[login]
CONNECT_ICUT
SMALL TOWN BY THE SEA (LP)
AAGOO

Small Town by the Sea, is simultaneously connect_icut's most accessible and most ambitious album. It's the first to feature a truly solid rhythmic underpinning (aka beats) but it also packs in all manner of epic song structures, processed field recordings and general psychedelic madness. Dedicated to connect_icut's home-base in Vancouver, Canad ... read more >

Disc Quantity: 2
Release date: 2014-04-21
Item # : 456145
Availability : 2/3 WEEKS, NOT IN STOCK

Format : LP
[login]
NELSON, WILLIE
TEATRO (LP)
MODERN CLASSICS

First time vinyl release of this Willie Nelson classic. On gold wax! Location is everything. When Willie Nelson and album producer Daniel Lanois set out to create a cinematic-sounding album, Teatro, they took over a disused movie theatre in Oxnard, California, and pictured its dusty glory on the LP sleeve. Recorded as-live in situ amid the red ... read more >

Disc Quantity: 2
Release date: 2014-05-05
Item # : 455998
Availability : 2/3 WEEKS, NOT IN STOCK

Format : LP
[login]
GRATER, FLIP
PIGALLE (L+C)
MAKE MY DAY

Paris-based New Zealand singer-songwriter Flip Grater has a penchant for sharing. Apart from memoirs and recipes, she pens highly personal, nostalgic and at times melancholic indie-folk songs.

Disc Quantity: 2
Release date: 2014-03-28
Item # : 456002
Availability : 2/3 WEEKS, NOT IN STOCK

Format : L+C
[login]
COLOUR HAZE
CO2 (LP) NEW
ELEKTROHASCH

Reissue of this 2000 album! All the songs on the debut by this German act breathe the atmosphere of heavy groove rock in the tradition of Kyuss or Black Sabbath and the modern equivalents as Datura, Thumlock or Natas. 180 grams vinyl.

Disc Quantity: 1
Release date: 2014-05-20
Item # : 455986
Availability : 2/3 WEEKS, NOT IN STOCK

Format : LP
[login]
TWO WINGS
A WAKE (LP)
TIN ANGEL

Based around the song-writing partnership of vocalist Hanna Tuulikki and guitarist Ben Reynolds, Two Wings are a glorious hybrid of sounds ancient and modern. Psych-rock guitar is married to the keening whoosh of Tuulikki's words on an album about love, loss and moving on - but carefully - that has the decidedly grown-up commercial sass of Rumo ... read more >

Disc Quantity: 1
Release date: 2014-03-24
Item # : 455604
Availability : 2/3 WEEKS, NOT IN STOCK

Format : LP
[login]
DUST MOTH
DRAGON MOUTH (LP)
MYLENE SHEATH

A dense, layered genre-defying statement in six distinct movements. The band is comprised of current & former members of such influential bands as These Arms Are Snakes, Minus The Bear, Undertow, Aeges, and XVIII Individual Eyes. Taking the sound hinted at on their debut single "Toto", the band has upped the ante for themselves across the board ... read more >

Disc Quantity: 1
Release date: 2014-04-22
Item # : 455597
Availability : 2/3 WEEKS, NOT IN STOCK

Format : LP
[login]
CLASS OF KILL'EM HIGH
CLASS OF KILL EM HIGH (LP)
GAPHALS

Class of Killem High is releasing their debut album filled with 10 tracks smelling of slacker indie rocknroll. The Swedes have captured the essence of the 90s alternative rock-scene and transformed it into a timeless adventure filled with unforgettable hooks and pop melodies. "Just like Nirvana Class of Killem High succeeds to unite pop melodie ... read more >

Disc Quantity: 1
Release date: 2014-04-21
Item # : 455610
Availability : 2/3 WEEKS, NOT IN STOCK

Format : LP
[login]
BRICK MOWER
TEENAGE GRACELAND (LP)
DON GIOVANNI

Since 2009, Jersey trio Brick Mower have been releasing no-filler records of punk-spirited guitar pop, embracing influences from all corners of 80s and 90s indie rock and pop punk spectrum. With Eric Truchan on guitar and vocals, Kit Gogan on bass, and Steve Gennarelli on drums, the band has released a string of records on various punk labels i ... read more >

Disc Quantity: 1
Release date: 2014-03-25
Item # : 455595
Availability : 2/3 WEEKS, NOT IN STOCK

Format : LP
[login]
SALEM'S POT
LURAR UT DIG PA PRARIEN (LP)
EASY RIDER

Sweden's trio of blood drunkards Salem's Pot return this April to consecrate their union with the LA based label EasyRider Records with a follow up to last year's Watch Me Kill You. Following in the footsteps of astral concept albums of the 1970s, over three tracks of sprawling heavy psychedelia "...Lurar ut dig pa prarien" offers the listener ... read more >

Disc Quantity: 1
Release date: 2014-04-29
Item # : 455216
Availability : 2/3 WEEKS, NOT IN STOCK

Format : LP
[login]
GREEN PAJAMAS, THE
SUMMER OF LUST (LP)
VINILISSSIMO

Thirty years after its first release on cassette by the band, Vinilsssimo is proud to reissue "Summer Of Lust", the first recordings of Seattles The Green Pajamas. These tracks are the brilliant first steps of a band with one of the most impressive catalogues of psychedelic/baroque pop of the last three decades, heard here at their rawest.

Disc Quantity: 1
Release date: 2014-03-17
Item # : 455339
Availability : 2/3 WEEKS, NOT IN STOCK

Format : LP
[login]
CORTEX
I HEARD A SIGH (LP)
TRADVIBE

The 4th - previously unreleased - Cortex album from the seventies (1979), gets a long overdue vinyl pressing.

Disc Quantity: 1
Release date: 2014-03-15
Item # : 454310
Availability : 2/3 WEEKS, NOT IN STOCK

Format : LP
[login]
ALLEN, TONY -& AFROBEAT 2000-
N.E.P.A. (LP)
KINDRED SPIRITS

Huge Tony Allen album originally issued around 1984. This officially licensed reissue holds an extra track previously unreleased on viny, called "Olokun".... TIPNever Expect Power Always (aka N.E.P.A.) is largely a biting criticism and mocking of the Nigerian Electrical Power Authority, rife with corruption and poor service. It starts out with ... read more >

Disc Quantity: 1
Release date: 2014-02-15
Item # : 454277
Availability : 2/3 WEEKS, NOT IN STOCK

Format : LP
[login]
NATURAL CHILD
DANCIN' WITH WOLVES (LP)
BURGER

This is rock 'n roll as God intended. Nothing is safe - consumer culture, race, sex, devil weed and life as a grown ass man. Natty Child brings it to you straight and never watered down. Here's a band that has refined and developed rhythm and blues, psychedelia and country into the major elements that make rock and roll distinctive. They've sum ... read more >

Disc Quantity: 1
Release date: 2014-02-25
Item # : 454069
Availability : 2/3 WEEKS, NOT IN STOCK

Format : LP
[login]
ABEST
ASYLUM (LP)
THIS CHARMING M

Abest from Northern Germany are blurring the lines between atmospheric Post-Metal and bleak Hardcore to create an dark and pounding emotional atmosphere. Nihilistic, apocalyptic, delay parts meet dissonant teethache-Parts - prepare for a horrortrip! Something bad has been happening to these four lads - otherwise this piece of music isnt underst ... read more >

Disc Quantity: 1
Release date: 2014-05-16
Item # : 454116
Availability : 2/3 WEEKS, NOT IN STOCK

Format : LP
[login]
REUBENS ACCOMPLICE
SONS OF MEN (LP)
ARCTIC RODEO

How can it happen that REUBENS ACCOMPLICE release a new record that most of the people dont even know about? A record produced by 3-time Grammy Award Winner Chris Testa? An album featuring a 14 piece orchestra arranged by John O'Reilly Jr.? A record incuding guest appearances from Davey Von Bohlen (Capn Jazz, The Promise Ring, Maritime, Vermont ... read more >

Disc Quantity: 1
Release date: 2014-01-24
Item # : 453937
Availability : 2/3 WEEKS, NOT IN STOCK

Format : LP
[login]
DREAMTIGERS
WISHING WELL (L+C)
ARCTIC RODEO

DREAMTIGERS is the songwriting collaboration of Jake Woodruff and Andrew Gary. Their nostalgic, dynamic and folk-tinged indie rock songs take shape through many rounds of mutual revision, drawing on nearly a decade of collaboration to create a sound at once new and familiar. It's the sound of New England troubles, over a beer with a friend. "Wi ... read more >

Disc Quantity: 2
Release date: 2014-02-28
Item # : 453938
Availability : 2/3 WEEKS, NOT IN STOCK

Format : L+C
[login]
DRIVER, RYAN -QUINTET-
PLAYS THE STEPHEN PARKINSON SONGBOOK (LP)
TIN ANGEL

Ryan Driver was a member of Toronto based band The Silt and also The Reveries with Doug Tielli and Eric Chenaux. He has also collaborated with other luminaries such as Sandro Perri, Devon Sproule, Mike O'Neill, Jennifer Castle, Marker Starling (Mantler) and Snowblink.The Ryan Driver Quintet Plays The Stephen Parkinson Songbook is the first offi ... read more >

Disc Quantity: 2
Release date: 2014-02-17
Item # : 453331
Availability : 2/3 WEEKS, NOT IN STOCK

Format : LP
[login]
LERCHE, SONDRE -AND KATO ADLAND-
THE SLEEPWALKER (LP)
MONA

The soundtrack to the film, The Sleepwalker, which was co-written and directed by Lerches wife, Mona Fastvold. The film is expected to screen at the Sundance Film Festival in January 2014. The soundtrack is beautiful and at times haunting. It is mostly instrumental, but five of the 16 tracks contain vocals, including "You Sure Look Swell" (voca ... read more >

Disc Quantity: 1
Release date: 2014-01-14
Item # : 453170
Availability : 2/3 WEEKS, NOT IN STOCK

Format : LP
[login]