New & updated section last updated: 25.09.2020
16.10.2019
SPECIAL ATTENTION!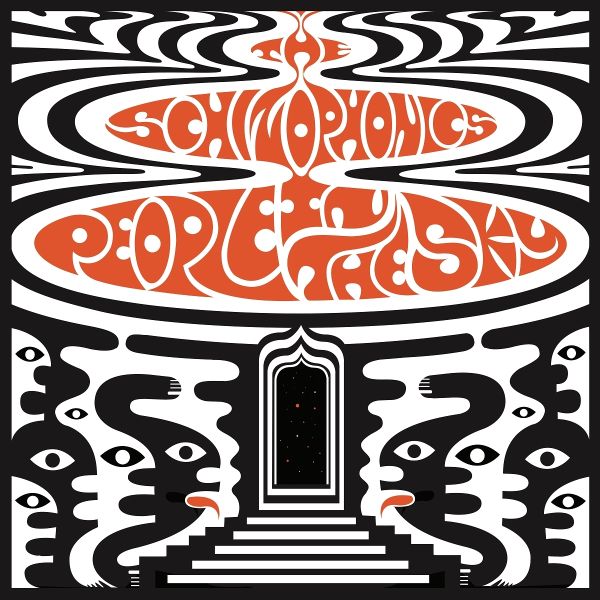 THE SCHIZOPHONICS - PEOPLE IN THE SKY - (CD/LP) PIG BABY

Over the last few years, THE SCHIZOPHONICS have built up a formidable reputation touring around the globe as an explosive live act. Shindig magazine described their live show "Like watching some insane hybrid of MC5, JAMES BROWN, and the Tasmanian Devil" The band has played hundreds of shows in 14 countries and has toured with like-minded acts like ROCKET FROM THE CRYPT, LITTLE BARRIE, and THE WOGGLES and have opened for the DAMNED, HIVES and CAGE THE ELEPHANT. In January of 2019 they started work on their 2nd LP recruiting Dave Gardner (Hot Snakes, RFTC) mixing engineer Stephen Kaye (JD McPherson, Mike Krol) and Pierre De Reeder (Rilo Kiley) to put their live, raw sound to tape.

TRACKLISTING: 01. Something's Got To Give 02. Steely Eyed Lady 03. Nine Miles 04. People In The Sky 05. The One I Want 06. Battle Line 07. Not Gonna Change My Mind 08. Long Way To Go 09. Show Me Your Eyes 10. Like A Mummy 11. Down And Out 12. She's Coming Back



16.10.2019
SPECIAL ATTENTION!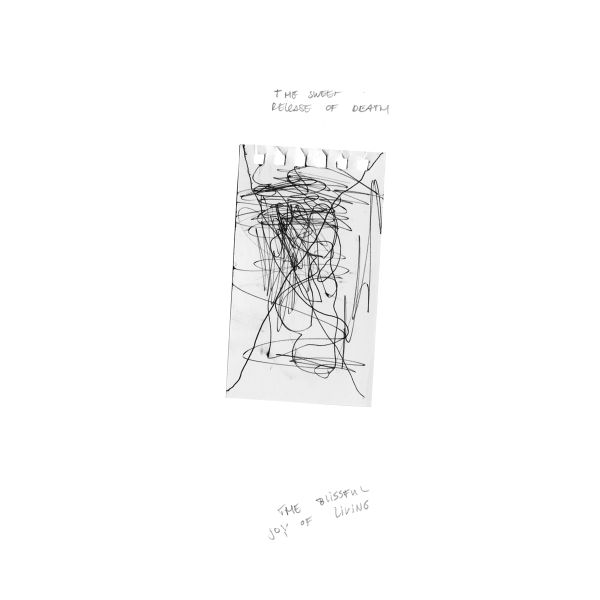 THE SWEET RELEASE OF DEATH - THE BLISSFUL JOY OF LIVING - (CD/LP) SUBROUTINE

The Sweet Release Of Death triumph over doom-and-gloom with a pinch of dark humor and a penchant for stretching guitar-based musics outer peripheries. The group forms a maelstrom of ear-splitting racket together, molded into a stylish, streamlined proto-goth act. Third album The Blissful Joy Of Living finds the band reaching for their core instincts, channeling the brimming energy of their live shows. The Blissful Joy Of Living could be considered a playful counter statement to their own name. Over the span of six songs, it offers an acute glimpse of a band mired in total disarray, struggling to progress from the freewheeling recording methods that fueled their acclaimed self-titled predecessor. The Blissful Joy Of Livings punctual makeup, clocking in at just 17 minutes, is an honest symptom of three individuals driving their creative limits to the point of absolute exhaustion. The result, brutalist noise pop thats feral and graceful in equal measure

TRACKLISTING: 01. Sway 02. Ponytail 03. Sick Girl 04. Hey 05. Orange Blanket 06. The Weather Is Great Today



08.10.2019
SPECIAL ATTENTION!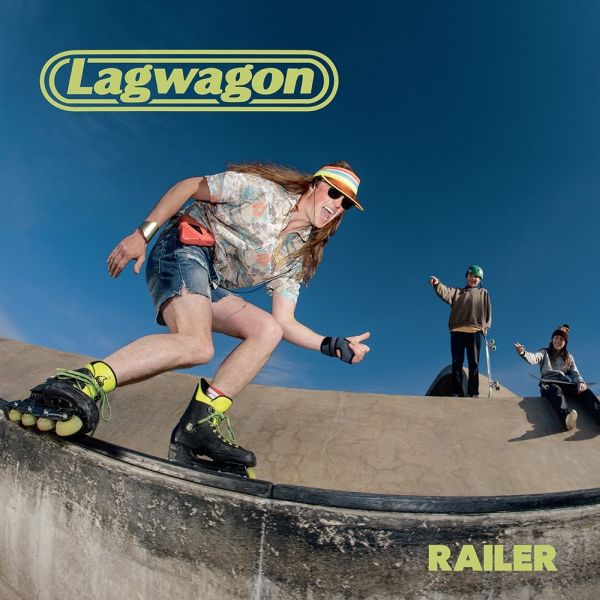 LAGWAGON - RAILER - (LP/CD) FAT WRECK CHORDS

As the first band to sign to Fat Wreck Chords and the labels flagship since its inception, Lagwagon helped define the musical focus of the label and the punk genre. With 8 full-length albums, a live record, a b-sides album, an EP, and too many singles to count; Lagwagons ability to consistently deliver the familiar sound theyve defined, while conveying something entirely novel with each album is unparalleled.Unlike the last few Lagwagon albums, Railer was written in an incredibly condensed period of time, in an attempt to capture the spirit of the bands early days. Songs like "Stealing Light," "Dangerous Animal" and "Dark Matter" bristle with a raw, ragged and pure energy that harken back to the bands early days - unique for any band to have after almost 30 years of existence. At the same time, Railer accurately and honestly reflects who Lagwagon is in 2019, both lyrically and musically.

TRACKLISTING: 01. Stealing Light 02. Surviving California 03. Jini 04. Parble 05. Dangerous Animal 06. Bubble 07. The Suffering 08. Dark Matter 09. Fan Fiction 10. Pray For Them 11. Auf Wiedersehen 12. Faithfully



08.10.2019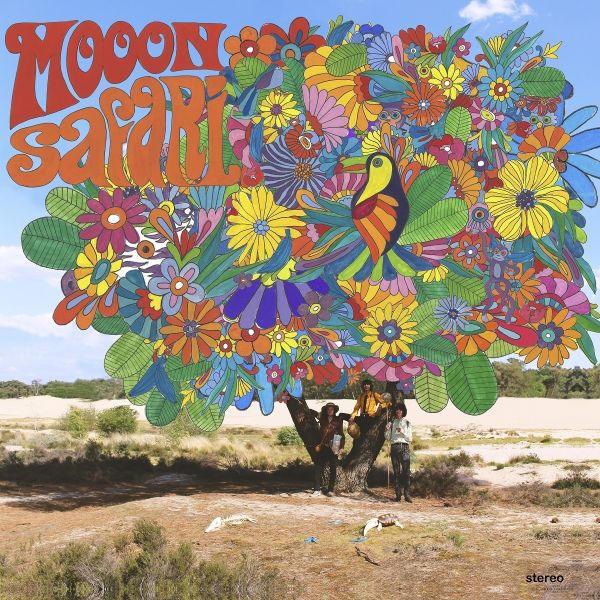 MOOON - SAFARI - (CD/LP) BICKERTON

Dutch psyche-heads Mooon arrive at Bickerton Records with their sophomore lp, a brilliant concept album on leaving city life behind and getting into the wilderness, a dreamlike trip to the country under the bright light of the mooon along folk-psyche pastoral chants and lysergic pop explosions. File under: psychedelic pop, progressive pop, folk-rock

TRACKLISTING: 01. Safari (intro) 02. Leaving Town 03. All By Myself 04. Natures Play 05. Entering The Animal Kingdom 06. Es Uno Junto 07. Another State Of Mind 08. The Sun 09. Odyssey And Me 10. The Escape 11. I'm Coming Home 12. Safari (outro)



SUICIDE COMMANDO
MINDSTRIP REDUX (CD) NEW
OUT OF LINE

An album - a milestone - a legend! Like no other album, "Mindstrip" embodies the term Hellelektro and shows the dark, club sounds which have made Suicide Commando world famous. In celebration of the 20th anniversary of this masterpiece, Johan van Roy recalls his bloody roots without losing sight of the dark future. "Mindstrip was a milestone, n ... read more >

Disc Quantity: 2
Release date: 2020-09-25
Item # : 543000
Availability : IN STOCK

Format : CD
[login]
VHALDEMAR
STRAIGHT TO HELL (CD) NEW
MDD

With "Straight To Hell", the Spanish heavy / power metal legend Vhaldemar, who was founded in the late 90s, is nowreleasing their sixth studio album, which will be released exclusively on MDD Records in Germany, Austria andSwitzerland. The previously released singles "Hell Is On Fire" and "Afterlife" caused a sensation in the quintet'ssteadily ... read more >

Disc Quantity: 1
Release date: 2020-10-09
Item # : 543675
Availability : IN STOCK

Format : CD
[login]
POSE DIA
FRONT VIEW (CD) NEW
BUREAU B

Front View is the album debut of film-maker and musician Helena Ratka, alias Pose Dia. A soundtrack and theatre composer, as well as resident DJ at Hamburgs Golden Pudel Club, Ratka emerged onto the scene as one half of Shari Vari (together with Sophia Kennedy). Now all these pathways or winding roads have converged to create Pose Dia and an im ... read more >

Disc Quantity: 1
Release date: 2020-10-09
Item # : 542772
Availability : IN STOCK

Format : CD
[login]
GALLOWS BIRDS
QUARANTINE-AGE KICKS (CD) NEW
RUM BAR

Picture it: Pandemic, 2020. The bars are closed. Offices are shut down. Anxieties are high. In Wilmington, North Carolina,Travis Woods (Eccentric Pop Records) is spending his days with some old friends - the Beach Boys, Ramones, the EverlyBrothers, the Dickies - and dreaming about riding his Lambretta down to the beach to soak up some sun like ... read more >

Disc Quantity: 1
Release date: 2020-10-23
Item # : 543542
Availability : IN STOCK

Format : CD
[login]
AZURE MORTAL
VIRGIN DE GUADELOUPE (CD) NEW
CONSOULING SOUNDS

Since 2011, the one man project Azure Mortal of Belgian Dirk Swartenbroekx, is producing avant-garde electronic audio-experiments and writing low frequency music for art installations, expos, films and choreography. Dark ambient is maybe a good description for the Azure Mortal sound. Live Azure Mortal will add new daring colours to their sound ... read more >

Disc Quantity: 1
Release date: 2020-09-25
Item # : 525672
Availability : IN STOCK

Format : CD
[login]
BAKER, AIDAN
THERE/NOT THERE (CD) NEW
CONSOULING SOUNDS

It combines Bakers interest in minimalistic post-rock and textured ambient noise, the songs themselves on this album numbering among the first Baker wrote at the beginning of his career but as yet never properly recorded. Rather than recording all parts himself, as Baker has done with previous albums, and in an effort to give the album more of ... read more >

Disc Quantity: 1
Release date: 2020-10-02
Item # : 541767
Availability : IN STOCK

Format : CD
[login]
CROSS BRINGER
SIGN OF SPIRITUAL DELUSION (CD) NEW
CONSOULING SOUNDS

The 7-track album is a journey through illusions, delusions,anger, grief, agony, deprivation, self-loathing and obsession,guided through by hallucinations, flash-backs, voices andprayers, giving space to reflection, obtainment of self-controland much needed resurrection of self, stepping into the newcycle of martyrdom that is yet to be broken.F ... read more >

Disc Quantity: 1
Release date: 2020-09-18
Item # : 540414
Availability : IN STOCK

Format : CD
[login]
OVTRENOIR
FIELDS OF FIRE (CD) NEW
CONSOULING SOUNDS

OVTRENOIR is a post metal band from Paris, France. As a first album, Fields of Fire takes further the journey that OVTRENOIR began with a monolithic Ep followed by a single track reaching for more melody.For fans of: Throane, Celeste, Ultha, White Ward, Year of noLight.

Disc Quantity: 1
Release date: 2020-10-23
Item # : 539776
Availability : IN STOCK

Format : CD
[login]
RAMON, THELMA
VULTURES (CD) NEW
CONSOULING SOUNDS

Thelma Ramon is a singer/songwriter originally from Houston,Texas and currently residing in Belgium. Embarking on herfirst musical endeavour after years of gestation behind closeddoors, these recordings present to the world the first glimpseof the soundtrack to her experiences in the waking-life, dreamsand nightmares.For fans of: Mount Eerie, M ... read more >

Disc Quantity: 1
Release date: 2020-10-02
Item # : 539752
Availability : IN STOCK

Format : CD
[login]
YODOK III
A DREAMER ASCENDS (CD) NEW
CONSOULING SOUNDS

It is not a surprise that "A Dreamer Ascends" is only their 3rd album after 7 years. This album was recorded in 2017, in the Ora Studio in Trondheim, Norway. But to distil an album made upof 3 hours of music is not an easy task. "A Dreamer Ascends"is a super tightly clenched album in which their YODOK IIIsorganic sounds plays a central role. Th ... read more >

Disc Quantity: 1
Release date: 2020-09-25
Item # : 539632
Availability : IN STOCK

Format : CD
[login]
MOVING TARGETS/THE SWIPES
WORLD GONE MAD (CD) NEW
MAD BUTCHER

Brandnew stuff of the legendary Melodic punkrock band "Moving Targets" (USA) and the political punkrock band "The Swipes" (Germany). First time ever together on a record! 8-song-EP, 4 Songs from each band. 6 songs are previously unreleased.

Disc Quantity: 1
Release date: 2020-10-02
Item # : 543629
Availability : IN STOCK

Format : CD
[login]
SCHLAMMPEITZIGER
EIN WELTLECK IN DE ECHOKAMMER (CD) NEW
BUREAU B

Schlammpeitziger is the alias of musician, illustrator and performance artist Jo Zimmermann. He has been an integral figure in the evolving sound of Cologne since 1992, releasing his surrealist lo-fi krautronica on imprints such as A-Musik, Pingipung and Sonig."Ein Weltleck in der Echokammer" is the tenth Schlammpeitziger opus and his second al ... read more >

Disc Quantity: 1
Release date: 2020-09-25
Item # : 542180
Availability : IN STOCK

Format : CD
[login]
BVDUB
WRATH & APATHY (CD) NEW
N5MD

The lead-off and title track of Brock Van Wey's 38th bvdub album Wrath and Apathy establishes itself with a noir hued Rhodes piano and idly lurching beats that provide an intoxicating beginning, which is, fittingly obstructed by a resonant synth-line that paces the song to new heights. Van Wey's fans have come to covet the ebb and flow between ... read more >

Disc Quantity: 1
Release date: 2020-09-18
Item # : 542514
Availability : IN STOCK

Format : CD
[login]
DYNFARI
MYRKURS ER PORF (CD)
CODE666

Dynfari from Iceland plays black metal influenced, heavily atmospheric music.Myrkurs er orf is their fifth album, a chameleonic, labyrinthine mix of post-rock and black metal, thickly atmospheric, as beautiful and inspiring as it is quietly sombreand menacing, as illuminating as it is sorrowful. Artwork by Metaztasis (Watain,Behemoth)

Disc Quantity: 1
Release date: 2020-09-18
Item # : 542951
Availability : IN STOCK

Format : CD
[login]
OTTONE PESANTE
DOOMOOD (CD)
AURAL MUSIC

Ottone Pesante is probably the first"Brassmetal" band in the world, with a uniqueline-up composed by trumpet, trombone anddrums. In this new album titled "DoomooD"the music slows down and becomes heavierand more obscure, touching unexploredterritories and experimentation... apalindrome trip into abyss of soul in a hostile,asphyxiating, distress ... read more >

Disc Quantity: 1
Release date: 2020-09-20
Item # : 542954
Availability : IN STOCK

Format : CD
[login]
SPELLBOOK
MAGICK & MISCHIEF (CD)
CRUZ DEL SUR

Vintage, adventurous proto-metal that taps into the deep well of 70s rock!Formerly known as Witch Hazel, SpellBook marries Black Sabbath, Pentagram and progressive rock for seven songsof entrancing classic metal!

Disc Quantity: 1
Release date: 2020-09-25
Item # : 542643
Availability : IN STOCK

Format : CD
[login]
BROADWAY CALLS
SAD IN THE CITY (CD)
RED SCARE

They went to the Bay Area to work with Scott Goodrich (Culture Abuse, Direct Hit!, etc.) and they emerged with the best 11 songs weve ever heard from this Oregon trio. Sad In The City is fast, its loud, and most of all it is catchy as hell. Its their finest full length and itll likely go down as one of the top releases in our entire catalog.

Disc Quantity: 1
Release date: 2020-07-10
Item # : 542163
Availability : IN STOCK

Format : CD
[login]
HOMELESS GOSPEL CHOIR, THE
THIS LAND IS YOUR LANDFILL (CD)
A-F

Since 2009 the Pittsburgh, PA-based project has mostly beena solo affair, rooted in Zanetti's blend of singer/songwriterintimacy and punk rock delivery, but the release of This LandIs Your Landfill marks a reinvention for The Homeless GospelChoir. Driven by personal upheaval, Zanetti gathered anall-star cast of punk collaborators to create the ... read more >

Disc Quantity: 1
Release date: 2020-08-07
Item # : 542509
Availability : IN STOCK

Format : CD
[login]
HARPER, ROY
I'M NOT GONE YET (CD)
SPRING FED

"Im a musical dinosaur." Thats one of the ways Roy Harper has joked about himself over the years. The line has usually brought a good chuckle from audiences, but its also let them know from the outset that what theyre going to hear out of Roy is far from current fare. Born in 1925, Harper had a ringside seat in his youth during the prehistory o ... read more >

Disc Quantity: 1
Release date: 2020-09-15
Item # : 543376
Availability : IN STOCK

Format : CD
[login]
KRAAN
SANDGLASS (CD)
36MUSIC

The legendary (fusion) rock formation KRAAN is back with a brilliant studio album. "Sandglass" appears on CD in digipack format and as a vinyl edition on 36MUSIC.Ten years after the release of their last studio album "Diamonds" and 50 years after the band was founded, the legendary (fusion) rock formation KRAAN is finally back with a new studio ... read more >

Disc Quantity: 1
Release date: 2020-10-02
Item # : 543031
Availability : IN STOCK

Format : CD
[login]
VARIOUS
2020 - CELEBRATING 20 YEARS OF STARDUMB RECORDS (CD)
STARDUMB

Kepi Ghoulie, Geoff Palmer, Travoltas, Lucy and the Rats, Parasites, Kurt Baker Combo, The Peawees, More Kicks, The Apers, The Manges, Lone Wolf and more of the very best pop punk and power pop bands around today covered 28 Stardumb-released songs to celebrate the label's 20th anniversary!

Disc Quantity: 1
Release date: 2020-09-18
Item # : 541860
Availability : IN STOCK

Format : CD
[login]
SAXKARTEL
THE CHROMATIC GARDENER (CD)
SOULFACTORY

Saxkartel is a highly original saxophone quartet from Belgium, with a long history and a few albums and and a major prize under its belt. After a long hibernation, heres version 2.0 with a fresh line-up and new original compositions. Plenty of colours and grooves, without a rhythm section, and a lot of charismatic solo contributions of all four ... read more >

Disc Quantity: 1
Release date: 2020-09-15
Item # : 543371
Availability : IN STOCK

Format : CD
[login]
ELECTRIC FAMILY
ECHOES DON'T LIE (CD)
SIREENA

The excitement was great when in 2017 "Terra Circus", a new studio album by the Electric Family, was released after a break of 10 years. The resounding success of the album also led to live concerts all over Germany. Even then, the band promised that it wouldn't be that long before the next studio album. Promise kept! After only three years, " ... read more >

Disc Quantity: 1
Release date: 2020-08-20
Item # : 542865
Availability : IN STOCK

Format : CD
[login]
KELLY'S LOT
ANOTHER SKY (CD)
KELLY'S LOT

Kelly's Lot takes a break from blues/rock to return to their original mix of folk, roots rock and alt country. With more acoustic guitars and a laid back vibe, Another Sky features pedal steel, mandolin, violin, accordion and a few other surprises. Co-produced with Doug Pettibone, who plays pedal steel, mandolin, guitar, and sings a duet with K ... read more >

Disc Quantity: 1
Release date: 2020-08-28
Item # : 543241
Availability : IN STOCK

Format : CD
[login]
NOORMAN, FLIP
FLIP NOORMAN ZINGT LEONARD COHEN (C+D)
FLIP NOORMAN

After a sold-out tour in Dutch theatres Flip Noorman and his band made a live record and DVD of this show.Leonard Cohen songs performed both in English and Dutch translations

Disc Quantity: 3
Release date: 2020-09-10
Item # : 542446
Availability : IN STOCK

Format : C+D
[login]
CARNIAUX, RYAN/MIKE ROELOFS/RA KALAM BOB MOSES
JOYOUS FREEDOM (CD) NEW
JAZZWERKSTATT

RYAN CARNIAUX TRUMPET & FLUGELHORNMIKE ROELOFS PIANO / FENDER RHODES PIANO / MELODION / WHISTLE / BALAFON / VOICERA KALAM BOB MOSES DRUMS / PERCUSSION / VOICERecorded at Galloway Studios, Nijmegen, Netherlands, June 2019

Disc Quantity: 1
Release date: 2020-09-20
Item # : 542439
Availability : IN STOCK

Format : CD
[login]
PETER EHWALD DOUBLE TROUBLE
UP, DOWN, CHARM AND BOTTOM (CD)
JAZZWERKSTATT

PETER EHWALD SOPRANO & TENOR SAXOPHONE ROBERT LANDFERMANN DOUBLE BASS ANDREAS LANG DOUBLE BASS JONAS BURGWINKEL DRUMSTracks 01-03, 07,08 recorded on March 08, 2018 at Jazzschmiede Dldorf, GermanyTracks 04-06 and 09 recorded on October 13, 2018 at Zentrifuge Berlin, Germany

Disc Quantity: 1
Release date: 2020-09-20
Item # : 542440
Availability : IN STOCK

Format : CD
[login]
SOULCASTER
MAELSTROM OF DEATH AND STEEL (CD)
DYING VICTIMS

A brand-new entity hailing from Belgium, the sword-swinging brigands of SOULCASTER shall make their mark across the metal underground with their five-song Maelstrom of Death and Steel. In a swift-but-satisfying 22 minutes, SOULCASTER erect towers of fantastical heavy metal might, evincing a stout grasp of epic-yet-punchy songwriting and a whole ... read more >

Disc Quantity: 1
Release date: 2020-08-27
Item # : 542744
Availability : IN STOCK

Format : CD
[login]
OUR MAN IN THE FIELD
THE COMPANY OF STRANGERS (CD)
ROCKSNOB

Our Man in the Field are a London-based Roots/Americana quartet of vocals, upright bass, pedal steel and drums.

Disc Quantity: 1
Release date: 2020-09-25
Item # : 542803
Availability : IN STOCK

Format : CD
[login]
SJOBLOM, SVANTE -& TWANG-
SVANTE SJOBLOM & TWANG (CD)
ROOTSY

The relationship between the two neighbors Sweden and Denmark has been kind of frosty in the past few years. One brilliant exception is the meeting between Swedish master guitarist Svante Sjoblom and the Danish trio Twang. That was love at first sight and an immediate musical understanding."Svante Sjoblom & Twang" is a quiet but intense musical ... read more >

Disc Quantity: 1
Release date: 2020-10-30
Item # : 543522
Availability : IN STOCK

Format : CD
[login]
SNARLIN' YARNS
BREAK YOUR HEART (CD)
DIAL BACK SOUND

"Its never the same river twice," says Mara Brown, fiddle-vocalist and songwriter for Ogden, Utahs alt-bluegrass and improv poetry quartet Snarlin Yarns. Shes right. You could be in the same geographical location, with familiar attributes and scenery. Yet, while afloat the underside shifts rocks, deposits and foundation. When you get back in ne ... read more >

Disc Quantity: 1
Release date: 2020-09-18
Item # : 542452
Availability : IN STOCK

Format : CD
[login]
TOLOUSE LOW TRAX
JUMPING DEAD LEAFS? (CD)
BUREAU B

This is Tolouse Low Traxs 4th solo album Jumping Dead Leafs.A 38 minutes exorcism, dionysac sexyness fueled with romanticism, made of mechanical incantations mixed with spectral vocals of forgotten imaginary tribes, words from a physicist (Incomprehensible Image), and mystical breathings. To remind you that music is demanding your soul and body ... read more >

Disc Quantity: 1
Release date: 2020-09-11
Item # : 542455
Availability : IN STOCK

Format : CD
[login]
STOOMBOOT
OMDAT WE NAAR DE ZEE STROMEN (CD)
STOOMBOOT

"Omdat we naar de zee stromen" is de vierde CD van Stoomboot. Het is een muzikale monoloog waarin hij de tijd onderzoekt. Hij dwaalt langs plekken en personages die de tijd niet (meer) kunnen buigen. Tien nummers over drie verschillende generaties: over zijn grootouders, die zich kreupel werkten voor de toekomst van hun (klein)kinderen, over zi ... read more >

Disc Quantity: 1
Release date: 2020-09-18
Item # : 542761
Availability : IN STOCK

Format : CD
[login]
MUCK & THE MIRES
TAKE ME BACK TO PLANET EARTH (CD)
RUM BAR

"Take Me Back To Planet Earth" is a vintage Muck and the Mires upbeat garage rocker that will immediately get you moving and shaking. Yet there's some real substance and cleverness to the lyrics. The song is really about feeling alienated from modern life in general, but its themes are all the more poignant at this moment that requires us to li ... read more >

Disc Quantity: 1
Release date: 2020-09-25
Item # : 542962
Availability : IN STOCK

Format : CD
[login]
PALMER, GEOFF -& LUCY ELLIS-
YOUR FACE IS WEIRD (CD)
RUMBAR

2020 is canceled, and my schedule is wide-open; it gives metime for projects to come to life. I had always loved John Prines track "In Spite of Ourselves" and wanted to do it for years, being a duet, sadly it never seemed t o fit wit h a ny other batch of songs, so the idea stayed lingering. I met Lucy at a festival Stardumb Records put togethe ... read more >

Disc Quantity: 1
Release date: 2020-09-25
Item # : 542963
Availability : IN STOCK

Format : CD
[login]
SVETLANAS
DISCO SUCKS (CD)
DEMONS RUN AMOK

Exiled Soviet punks, Svetlanas return! Releasing what might be their watermark of raging hardcore-punk catharsis and scathing socio-political commentary Disco Sucks will be released via Demons Run Amok Records this March.SVETLANAS has earned praise and respect from such punk and rock heavy hitters like Gene Simmons (,Their music will be listene ... read more >

Disc Quantity: 1
Release date: 2020-08-13
Item # : 542783
Availability : IN STOCK

Format : CD
[login]
M.D.C.
MILLIONS OF DEAD COWBOYS (CD)
TWISTED CHORDS

Millions of dead cowboys are Mike Smith and David Dictor, who acoustically implement old and new songs by the US hardcore punk legend MDC. Wonderfully calm, catchy and profound with the unmistakably charismatic voice of Dave. Partly played acoustically, partly with electric guitar / bass and classics like "John Wayne was a nazi", "Corporate dea ... read more >

Disc Quantity: 1
Release date: 2020-08-14
Item # : 542845
Availability : IN STOCK

Format : CD
[login]
AD:KEY
RESONANZ (LTD) (CD)
ALFA MATRIX

Double-CD limited edition of their 6th studio album. Classic Electronic Body Music meets melodic Body Pop. This is EBM from Berlin with an additive melodic edge and dominating lush fronting female vox. For fans of NITZER EBB, DIE KRUPPS, AND ONE, DAF or yet DEPECHE MODE.

Disc Quantity: 2
Release date: 2020-08-31
Item # : 542356
Availability : IN STOCK

Format : CD
[login]
ARMAGEDDON DILDOS
DYSTOPIA (CD)
ALFA MATRIX

Duesseldorf leading EBM act ARMAGEDDON DILDOS are back with their 14th album! Punishing beats, powerful melodic hooks, upbeat sequences, gritty dark synths and loud angry vocals. Merging 80s melodic influences with the 90s power of industrial dark techno.

Disc Quantity: 1
Release date: 2020-08-31
Item # : 542353
Availability : IN STOCK

Format : CD
[login]
DANIEL B.
SIX+SIX (CD)
ALFA MATRIX

Founding member of FRONT 242, Daniel B. celebrates his 66th birthday by revisiting songs from his repertoire, re-filtering them through his limitless sonic kaleidoscope anno 2020 and bringing them to the next instrumental level. Trance, electro, intelligent techno, and body music merge to make one!

Disc Quantity: 1
Release date: 2020-08-27
Item # : 542355
Availability : IN STOCK

Format : CD
[login]
MOTOR!K
MOTOR!K 2 (L+C) NEW
OUT OF LINE

MOTOR!K celebrates the roots of electronica in krautrock, highlighting a glorious and underexplored kosmische tradition, with an updated touch. Think NEU! meets WIRE.Step into their world and let them take you by surprise, Belgiums guitarist/synthesist Joeri Dobbeleir (The Whereabouts Of J. Albert) together with Dirk Ivens - guitar / FX (known ... read more >

Disc Quantity: 2
Release date: 2020-09-25
Item # : 542982
Availability : IN STOCK

Format : L+C
[login]
VARIOUS
NEW HORIZONS (LP) NEW
AFROSYNTH

... read more >

Disc Quantity: 2
Release date: 2020-09-25
Item # : 541162
Availability : IN STOCK

Format : LP
[login]
BROADWAY CALLS
SAD IN THE CITY (LP)
RED SCARE

They went to the Bay Area to work with Scott Goodrich (Culture Abuse, Direct Hit!, etc.) and they emerged with the best 11 songs weve ever heard from this Oregon trio. Sad In The City is fast, its loud, and most of all it is catchy as hell. Its their finest full length and itll likely go down as one of the top releases in our entire catalog.

Disc Quantity: 1
Release date: 2020-07-10
Item # : 542164
Availability : IN STOCK

Format : LP
[login]
POSE DIA
FRONT VIEW (LP) NEW
BUREAU B

Front View is the album debut of film-maker and musician Helena Ratka, alias Pose Dia. A soundtrack and theatre composer, as well as resident DJ at Hamburgs Golden Pudel Club, Ratka emerged onto the scene as one half of Shari Vari (together with Sophia Kennedy). Now all these pathways or winding roads have converged to create Pose Dia and an im ... read more >

Disc Quantity: 1
Release date: 2020-10-09
Item # : 542773
Availability : IN STOCK

Format : LP
[login]
SUICIDE COMMANDO
MINDSTRIP REDUX (LP) NEW
OUT OF LINE

This is the first time since the album was released that "Mindstrip" will be available on vinyl. The entire Redux album will be available as a limited double vinyl in blue and bloody red and also with completely re-arranged versions of the two club hits Cry for mother and Dein Herz, meine Gier.

Disc Quantity: 2
Release date: 2020-09-25
Item # : 543001
Availability : IN STOCK

Format : LP
[login]
SKULLINGTONS, THE
EN (LP) NEW
MONSTER ZERO

6 years in the making, it's finally here! The first release by the Honefoss based Norwegian pop punkrockers The Skullingtons. After years of touring Europe and Scandinavia, declining sausage festpace, perfecting their sonic assault, they entered Blitz Lydstudio inOslo. The result is 14 blistering fast and sugar sweet punk rock songs in less tha ... read more >

Disc Quantity: 1
Release date: 2020-09-25
Item # : 543366
Availability : IN STOCK

Format : LP
[login]
SO-CHO PISTONS
KNUCKLEHEADS (LP) NEW
MONSTER ZERO

Hiroshima's punkrock veterans So-Cho Pistons are back with a brand new full-length! For 25 yearsnow, these ultra-fast Ramones punx have been taking no prisoners. Uncompromising melodies overa 16th machine-gun beat. Mixed and mastered by Bice from Even In Blackouts. Ain't no stoppingthe tomodachi from hopping!

Disc Quantity: 1
Release date: 2020-09-25
Item # : 543365
Availability : IN STOCK

Format : LP
[login]
NEON BONE
MAKE IT LAST (LP) NEW
MONSTER ZERO

Our main man Neon Bone is back with his 4th full-length (3rd one on Monster Zero)! With these 12new hitsongs, he brings the game to an even higher level. Raw, poppy and with nothing but jukeboxpotential, this is what will get the kids and the 30+ crowd start the pogo and spill beers. FFOM.O.T.O, Parasites, 60s jukebox hits and urrthing poppy pu ... read more >

Disc Quantity: 1
Release date: 2020-09-25
Item # : 543364
Availability : IN STOCK

Format : LP
[login]
STERN, MAXWELL
IMPOSSIBLE SUM (LP) NEW
LAUREN

Impossible Sum really is different than anything Max has done before. Its a departure from his emo and pop-punk roots; a collection of songs that exist outside of genre, as if he were contributing to the Great American Songbook. Songs like "Born At the End of the Year," "Going to My Brothers House," and "Pull the Stars Down" certainly have an A ... read more >

Disc Quantity: 1
Release date: 2020-09-25
Item # : 543399
Availability : IN STOCK

Format : LP
[login]
SMITH, RUBEN VAUN
WARM NIGHTS (LP) NEW
SOUNDWAY

Drawing on the Balearic electronic style of the 1980s, Soundway presents the young Yorkshire-producer's raw stream of consciousness - imbued with musical warmth and shimmering sonic landscapes.

Disc Quantity: 1
Release date: 2020-10-02
Item # : 543964
Availability : IN STOCK

Format : LP
[login]
MONO MEN
WRECKER (LP) NEW
DANGERHOUSE SKY

limited repress of the 1992 masterpiece. Keeping the blue/yellow artwork, back to the "dressed john patton" sleeve, solid blue vinyl, 400 copies.

Disc Quantity: 1
Release date: 2020-08-28
Item # : 542595
Availability : IN STOCK

Format : LP
[login]
OCEAN, THE
PHANEROZOIC II: MESOZOIC|CENOZOIC (LP) NEW
PELAGIC

FOR FANS OF BREACH, ISIS, TOOL, MASTODON, KARNIVOOL, PINK FLOYD, CULT OF LUNA, RUSSIAN CIRCLES, MONO, OPETH.

Disc Quantity: 1
Release date: 2020-09-25
Item # : 542374
Availability : IN STOCK

Format : LP
[login]
TIAMAT
CLOUDS (SPLATTER) (LP) NEW
ALMA MATER

ALMA MATER RECORDS is proud to present in an exclusive license from CENTURY MEDIA RECORDS: TIAMATS seminalmasterpiece CLOUDS.NUMBER #3 on our UNDERGROUND MAJESTY series is no other than Swedish masters and groundbreaking third album CLOUDS.Originally released in 1992, this record expanded TIAMATs musicality and atmosphere to greater heights, pi ... read more >

Disc Quantity: 1
Release date: 2020-09-25
Item # : 542746
Availability : IN STOCK

Format : LP
[login]
BAKER, AIDAN
THERE/NOT THERE (LP) NEW
CONSOULING SOUNDS

It combines Bakers interest in minimalistic post-rock and textured ambient noise, the songs themselves on this album numbering among the first Baker wrote at the beginning of his career but as yet never properly recorded. Rather than recording all parts himself, as Baker has done with previous albums, and in an effort to give the album more of ... read more >

Disc Quantity: 1
Release date: 2020-10-02
Item # : 541768
Availability : IN STOCK

Format : LP
[login]
YODOK III
A DREAMER ASCENDS (LP) NEW
CONSOULING SOUNDS

It is not a surprise that "A Dreamer Ascends" is only their 3rd album after 7 years. This album was recorded in 2017, in the Ora Studio in Trondheim, Norway. But to distil an album made upof 3 hours of music is not an easy task. "A Dreamer Ascends"is a super tightly clenched album in which their YODOK IIIsorganic sounds plays a central role. Th ... read more >

Disc Quantity: 1
Release date: 2020-09-25
Item # : 539633
Availability : IN STOCK

Format : LP
[login]
SWEETHEARTS, THE
DREAM BIG (LP) NEW
TAXI GAUCHE

The Sweethearts is a project by Tyler Thacker together with Sam Mehran (ex Test Icicles).Songs were written on a tiny casio between Sam and Zak Mering. Tyler pretty much played all the instruments

Disc Quantity: 1
Release date: 2020-09-11
Item # : 543462
Availability : IN STOCK

Format : LP
[login]
MOVING TARGETS/THE SWIPES
WORLD GONE MAD (10") (EP) NEW
MAD BUTCHER

Brandnew stuff of the legendary Melodic punkrock band "Moving Targets" (USA) and the political punkrock band "The Swipes" (Germany). First time ever together on a record! 8-song-EP, 4 Songs from each band. 6 songs are previously unreleased, all tracks were never pressed on vinyl before.

Disc Quantity: 1
Release date: 2020-10-02
Item # : 543630
Availability : IN STOCK

Format : EP
[login]
KLASSE KRIMINALE
STAI VIVENDO O STAI SOPRAVVIVENDO? (LP) NEW
MAD BUTCHER



Disc Quantity: 1
Release date: 2020-09-25
Item # : 543634
Availability : IN STOCK

Format : LP
[login]
FREAK HEAT WAVES
ZAP THE PLANET (LP) NEW
TELEPHONE EXPLOSION

Their home studios continuously relocated, advanced and diversified. New instruments started to appear and new trajectories were explored. The studio process became more dynamic, involving many overdubs, avant-garde recording techniques, experimental sound design and orchestrations that utilized legendary effects, drum machines and synths. Tire ... read more >

Disc Quantity: 1
Release date: 2020-08-28
Item # : 542505
Availability : IN STOCK

Format : LP
[login]
DEROZER
LIVE IN STUDIO (LP) NEW
MAD BUTCHER



Disc Quantity: 1
Release date: 2020-09-25
Item # : 543631
Availability : IN STOCK

Format : LP
[login]
SCHLAMMPEITZIGER
EIN WELTLECK IN DE ECHOKAMMER (LP) NEW
BUREAU B

Schlammpeitziger is the alias of musician, illustrator and performance artist Jo Zimmermann. He has been an integral figure in the evolving sound of Cologne since 1992, releasing his surrealist lo-fi krautronica on imprints such as A-Musik, Pingipung and Sonig."Ein Weltleck in der Echokammer" is the tenth Schlammpeitziger opus and his second al ... read more >

Disc Quantity: 1
Release date: 2020-09-25
Item # : 542181
Availability : IN STOCK

Format : LP
[login]
RANDOLPH & MORTIMER
MANIFESTO FOR A MODERN WORLD (LP) NEW
MECANICA

What is Randolph & Mortimer? A folk duo, a pair of accountants, a techno act.a law firm? What started off as an art project, influenced by 80s Industrial, 90s rave music and inspired by the documentaries of Adam Curtis, has morphed into a full on New Beat / Body Music dance-floor moving machine. Their studio releases have gained support from so ... read more >

Disc Quantity: 2
Release date: 2020-07-15
Item # : 542261
Availability : IN STOCK

Format : LP
[login]
DYNFARI
MYRKURS ER PORF (LP)
CODE666

Dynfari from Iceland plays black metal influenced, heavily atmospheric music. Myrkurs er orf is their fifth album, achameleonic, labyrinthine mix of post-rock and black metal, thickly atmospheric, as beautiful and inspiring as it is quietly sombre and menacing, as illuminating as it issorrowful. Artwork by Metaztasis (Watain, Behemoth)

Disc Quantity: 1
Release date: 2020-09-18
Item # : 542952
Availability : IN STOCK

Format : LP
[login]
REVOLTING COCKS
BIG SEXY LAND (LP) NEW
MECANICA

"Big Sexy Land", originally released through the legendary Wax Trax! Records in 1986, is the debut studio album by this supergroup featuring a mix of industrial, hard rock and EBM with dominating sampling and strong synthesized beats. It was composed mostly using a very expensive Fairlight CMI II synthesizer, sampler and work station that Al Jo ... read more >

Disc Quantity: 2
Release date: 2020-09-18
Item # : 542977
Availability : IN STOCK

Format : LP
[login]
OTTONE PESANTE
DOOMOOD (LP)
AURAL MUSIC

Ottone Pesante is probably the first"Brassmetal" band in the world, with a uniqueline-up composed by trumpet, trombone anddrums. In this new album titled "DoomooD"the music slows down and becomes heavierand more obscure, touching unexploredterritories and experimentation... apalindrome trip into abyss of soul in a hostile,asphyxiating, distress ... read more >

Disc Quantity: 1
Release date: 2020-09-20
Item # : 542955
Availability : IN STOCK

Format : LP
[login]
JENOBI
PATTERNS (LP) NEW
GRAND HOTEL VAN CLEEF

Jenobi is the solo project of Swedish singer/song writer Jenny Apelmo Mattsson. Earlier releases by her include the 2016 EP "Pretty confused, walking home with no shoes" under her alias Felicia Forsvann. She also looks back upon a long career and a number of albums as the bassist for Northern Germans Torpus & The Art Director. Influenced by oth ... read more >

Disc Quantity: 1
Release date: 2020-09-18
Item # : 543101
Availability : IN STOCK

Format : LP
[login]
GRENDEL'S SYSTER
MYRTLE WREATH- MYRTEENKRANZ (LP)
CRUZ DEL SUR

A seamless blend of classic metal and pure folk from this emerging German power trio!Re-release of German trio Grendels Systers Myrtle Wreath / Myrtenkranz EP - a collection of German and English sung folk metal thats eclectic and epic!

Disc Quantity: 1
Release date: 2020-09-25
Item # : 542645
Availability : IN STOCK

Format : LP
[login]
SPELLBOOK
MAGICK & MISCHIEF (LP)
CRUZ DEL SUR

Vintage, adventurous proto-metal that taps into the deep well of 70s rock!Formerly known as Witch Hazel, SpellBook marries Black Sabbath, Pentagram and progressive rock for seven songsof entrancing classic metal!

Disc Quantity: 1
Release date: 2020-09-25
Item # : 542644
Availability : IN STOCK

Format : LP
[login]
KRAAN
SANDGLASS (LP)
36MUSIC

The legendary (fusion) rock formation KRAAN is back with a brilliant studio album. "Sandglass" appears on CD in digipack format and as a vinyl edition on 36MUSIC.Ten years after the release of their last studio album "Diamonds" and 50 years after the band was founded, the legendary (fusion) rock formation KRAAN is finally back with a new studio ... read more >

Disc Quantity: 1
Release date: 2020-10-02
Item # : 543032
Availability : IN STOCK

Format : LP
[login]
CIRCLES, THE
GONE TOMORROW EP (12")
DETOUR

The long awaited follow-up release to last years killer EP "Our Time".... The band have been working hard to get this new EP finished so that they could go back out on the road to promote it BUT sadly this couldn't happen due to Covid 19 and the lockdown that we are all in. So instead on sitting on these awesome new tracks, we decided that we s ... read more >

Disc Quantity: 1
Release date: 2020-07-10
Item # : 542110
Availability : IN STOCK

Format : 12"
[login]
VARIOUS
2020 - CELEBRATING 20 YEARS OF STARDUMB RECORDS (LP)
STARDUMB

Kepi Ghoulie, Geoff Palmer, Travoltas, Lucy and the Rats, Parasites, Kurt Baker Combo, The Peawees, More Kicks, The Apers, The Manges, Lone Wolf and more of the very best pop punk and power pop bands around today covered 28 Stardumb-released songs to celebrate the label's 20th anniversary!

Disc Quantity: 2
Release date: 2020-09-18
Item # : 541861
Availability : IN STOCK

Format : LP
[login]
VARIOUS
BRITISH OI! (WORKING CLASS ANTHEMS) (LP)
84

300 copies white vinyl lp pressing of this extremely rare and highly sought after classic oi! album from the mid 90's. Arguably the best british oi! compilation since the infamous "strength thru oi!" from the early 80's, put together with ultimate care and introducing the latest wave of british oi! Sensations from that time. Many of the bands f ... read more >

Disc Quantity: 1
Release date: 2020-08-20
Item # : 388558
Availability : IN STOCK

Format : LP
[login]
MT. VENGEANCE
MACHINES (LP)
SISTER RAYGUN

MT VENGEANCE is a Philadelphia rock trio first formed in 2016 out of the ashes of Philly blue collar rock royalty including The Electric Love Muffin, Uptown Bones, Latimer and Valsalva. Their second LP "Machines" builds upon the 90s style alternative rock sound of their first album "Covered in Dust" while incorporating elements of metal and pro ... read more >

Disc Quantity: 1
Release date: 2020-08-28
Item # : 542684
Availability : IN STOCK

Format : LP
[login]
FOXYCONTIN
THIS TIME YOU'RE ON YOUR OWN (LP)
SISTER RAYGUN

FOXYCONTIN, an American band based in Philadelphia, are four men devoted to playing high-spirited, pop punk. Formed in 2003, the band features members of Philly punk legends The Electric Love Muffin and Krhissy. On their long awaited debut album This Time Youre On Your Own, the band, under the guidance of producer Pete Rydberg, has captured a s ... read more >

Disc Quantity: 1
Release date: 2020-08-28
Item # : 542681
Availability : IN STOCK

Format : LP
[login]
WANNADIES, THE
BEFORE AND AFTER (LP)
STARTRACKS

Swedens prime indiepop/brittpop band who moved to the UK and almost made it "over there".With cult status and 30 million streams of You and Me song their biggest hit they are certainly not forgotten.This is their Album from 2002 originally released by Cooking Vinyl and much sought after sold out vinyl.

Disc Quantity: 1
Release date: 2020-09-18
Item # : 543123
Availability : IN STOCK

Format : LP
[login]
SCOTT, CHRISTIAN
STRETCH MUSIC (CLEAR BLUE) (LP)
LONESTAR

This final edition of the groundbreaking release is limited to 300 copies!

Disc Quantity: 1
Release date: 2020-10-09
Item # : 543384
Availability : IN STOCK

Format : LP
[login]
LES SHERIFF
3, 2, 1...ZERO (LP)
KICKING

Second album remastered and on 180 grams coloured vinyl

Disc Quantity: 1
Release date: 2020-09-01
Item # : 542699
Availability : IN STOCK

Format : LP
[login]
LES SHERIFF
PAN (LP)
KICKING

first album remastered and on 180 grams coloured vinyl

Disc Quantity: 1
Release date: 2020-09-01
Item # : 542700
Availability : IN STOCK

Format : LP
[login]
KRATER, EDMONY
J'AI TRAVERSE LA MER (CD) NEW
HEAVENLY SWEETNESS

Avant-garde percussionist, singer, self-taught trumpet player, composer and author,Edmony Krater, since the late 1970s has been a go to reference for French Caribbean music and all things Gwakasonn. This Guadelopean great had been somewhat quiet since the mid 80s, however in 2019, after the recording of a live show for Cult Berlin club night, A ... read more >

Disc Quantity: 1
Release date: 2020-08-28
Item # : 542630
Availability : IN STOCK

Format : CD
[login]
BARDAINNE, LAURENT -& TIGRE D'EAU DOUCE
LOVE IS EVERYWHERE (CD) NEW
HEAVENLY SWEETNESS

Musician, composer, bandleader and musical rubik's cube, Laurent Bardainne is a saxophonist who trained at The Paris Conservatory. Hes collaborated with Pharrell Williams, Cassius and Philippe Katerine to name just a few and presents here his latest project, Tigre deau DouceAlso co-founder of electro rock band Poni Hoax (Tigersushi Records), Li ... read more >

Disc Quantity: 1
Release date: 2020-07-10
Item # : 542090
Availability : IN STOCK

Format : CD
[login]
PROFUNA OCEAN
CONTINUATION (CD5) NEW
DUTCH MUSIC WORKS

Profuna Ocean is an alternative rock band from the Netherlands, founded in 2008. With their sequences of thought out compositions, vivacious melodies and powerful rock sounds their music seems to be constantly working towards a musical trip and brings the listener to the world of Profuna Ocean.The time has come for the band to turn into a new d ... read more >

Disc Quantity: 1
Release date: 2020-09-29
Item # : 542948
Availability : IN STOCK

Format : CD5
[login]
HOWLIN' RAMBLERS
MEN WITH BROKEN HEARTS (CD) NEW
SLEAZY



Disc Quantity: 1
Release date: 2020-09-25
Item # : 543839
Availability : IN STOCK

Format : CD
[login]
ANNIE TAYLOR
SWEET MORTALITY (CD) NEW
TAXI GAUCHE

The band initially came into existence in 2016, consisting of charismatic singer and guitarist Gini Jungi, bassist Michael Mutter, drummer Jan Winkler and guitarist Tobias Arn. Over the past few years the band's sound shifted away from the rock-tinged pop of their early releases, instead drenching it in a heavier psychedelic wash, gaining the b ... read more >

Disc Quantity: 1
Release date: 2020-09-18
Item # : 543464
Availability : IN STOCK

Format : CD
[login]
JENOBI
PATTERNS (CD) NEW
GRAND HOTEL VAN CLEEF

Jenobi is the solo project of Swedish singer/song writer Jenny Apelmo Mattsson. Earlier releases by her include the 2016 EP "Pretty confused, walking home with no shoes" under her alias Felicia Forsvann. She also looks back upon a long career and a number of albums as the bassist for Northern Germans Torpus & The Art Director. Influenced by oth ... read more >

Disc Quantity: 1
Release date: 2020-09-18
Item # : 543099
Availability : IN STOCK

Format : CD
[login]
NELSON, RICKY
IN THE STUDIO (BOX) (CD)
SLEAZY

Elvis, Carl Perkins, Jerry Lee, Cash, and Buddy Holly all have one thing in common: their recording outtakes, plus alternative versions of their back catalogue, have been released for the fans listening pleasure!Now at last, its Ricky Nelsons turn, so this four-CD box set is a welcome release, not only for fans of Ricky Nelson, but also the tho ... read more >

Disc Quantity: 4
Release date: 2020-08-28
Item # : 542915
Availability : IN STOCK

Format : CD
[login]
MANSUR
TEMPLE (CD)
DENOVALI

MANSUR is the newly initiated project by Jason Kohnen (ex-The Kilimanjaro Darkjazz Ensemble, ex-The Mount Fuji Doomjazz Corporation) joined by Dimitry El-Demerdashi (ex-Phurpa) and introducing Martina Hrvath on vocals. The sound of MANSUR navigates between the waters of musical fantasy and reality - it morphs and blends traditional instrumentat ... read more >

Disc Quantity: 1
Release date: 2020-06-26
Item # : 540814
Availability : IN STOCK

Format : CD
[login]
SCHLOCHTERMEIER, ROBIN
SPECTRAL (CD)
DENOVALI

Robin Schlochtermeier is an Anglo-German composer who has written the music for several award-winning broadcast documentaries and features. Classically trained, his music often combines organic sound design elements (and occasionally synthesis) with more traditional instrumentation (piano, orchestra).Most recently Robin composed the music for ' ... read more >

Disc Quantity: 1
Release date: 2020-08-31
Item # : 540812
Availability : IN STOCK

Format : CD
[login]
SANKT OTTEN
LIEDER FUER GEOMETRISCHE STUNDEN (CD)
DENOVALI

This exactly 45 minute-long album fits on a C90 cassette side and thus closes properly with warm, analog 80s electronica. Man and machine are going hand in hand, infused by a hypnotic, motor function 808 beat, encouraging everyone to head-nodding by being almost danceable. Again, the central theme of this release is definitely the minimal, repe ... read more >

Disc Quantity: 1
Release date: 2020-10-09
Item # : 541818
Availability : IN STOCK

Format : CD
[login]
MT. VENGEANCE
MACHINES (CD)
SISTER RAYGUN

MT VENGEANCE is a Philadelphia rock trio first formed in 2016 out of the ashes of Philly blue collar rock royalty including The Electric Love Muffin, Uptown Bones, Latimer and Valsalva. Their second LP "Machines" builds upon the 90s style alternative rock sound of their first album "Covered in Dust" while incorporating elements of metal and pro ... read more >

Disc Quantity: 1
Release date: 2020-08-28
Item # : 542683
Availability : IN STOCK

Format : CD
[login]
FOXYCONTIN
THIS TIME YOU'RE ON YOUR OWN (CD)
SISTER RAYGUN

FOXYCONTIN, an American band based in Philadelphia, are four men devoted to playing high-spirited, pop punk. Formed in 2003, the band features members of Philly punk legends The Electric Love Muffin and Krhissy. On their long awaited debut album This Time Youre On Your Own, the band, under the guidance of producer Pete Rydberg, has captured a s ... read more >

Disc Quantity: 1
Release date: 2020-08-28
Item # : 542680
Availability : IN STOCK

Format : CD
[login]
KATAVASIA
MAGNUS VENATOR (CD)
FLOGA

The new opus of the greek all star band, incl members of VARATHRON, AENAON, HAIL SPIRIT NOIR mastered for vinyl from Achilleas C. (VARATHRON / KATAVASIA / AENAON) For fans of the glorious greek black metal scene

Disc Quantity: 1
Release date: 2020-09-04
Item # : 542715
Availability : IN STOCK

Format : CD
[login]
LYNCH MOB
WICKED SENSATION REIMAGINED (CD)
RAT PAK

(New York, NY - July 17, 2020) West coast rock veterans Lynch Mob will celebrate the 30th Anniversary of their seminal album Wicked Sensation with a special limited print/deluxe anniversary edition of the album. Wicked Sensation Reimagined features re-worked and re-recorded versions of their classic songs and is scheduled for release via Rat Pa ... read more >

Disc Quantity: 1
Release date: 2020-08-28
Item # : 542647
Availability : IN STOCK

Format : CD
[login]
ETERNAL YOUTH, THE
NOTHING IS EVER OVER (CD)
KICKING

Nothing is ever really over.This is the leitmotif of The Eternal Youth, which believes in the rebirth of even dying things.Barely a year and a half after the release of their first album, the Caen people are back with their second opus under their arm. A short latency which could lead one to believe that the two productions resemble each other ... read more >

Disc Quantity: 1
Release date: 2020-09-01
Item # : 542697
Availability : IN STOCK

Format : CD
[login]
HATEFUL MONDAY
PIT STOP PUNK ROCK (CD)
KICKING

The brand new Nascar and Hot Wheels themed EP... A love letter to punk-rock, a statement of lifetime loyalty to fast and melodic music, a testimony of the 90's spirit alive and well.

Disc Quantity: 1
Release date: 2020-08-01
Item # : 542702
Availability : IN STOCK

Format : CD
[login]
VARIOUS
KUSTOM KULTURE CLASSICS (CD)
ATOMICAT

Twenty eight rollicking rockabilly and Hot Rod car tunes.

Disc Quantity: 1
Release date: 2020-09-04
Item # : 543044
Availability : IN STOCK

Format : CD
[login]
X MARKS THE PEDWALK
TRANSFORMATION (CD)
MESHWORK

After their highly acclaimed "Secrets" the German electro underground pioneers X MARKS THE PEDWALK took threeyears to release their 10th studio album entitled "Transformation". This time Sevren Ni-Arb and Estefana focus onmoments of personal change. "Transformation" deals with inner barriers, people and behavior that emotionallyrestrict us and ... read more >

Disc Quantity: 1
Release date: 2020-09-18
Item # : 542873
Availability : IN STOCK

Format : CD
[login]
FRAU DOKTOR
ONKEL PUNK (CD)
ROOKIE

The ten piece from Wiesbaden plays traditional ska music mixed with soul, rocksteady and punk elements. Founded in 1995, the band split in 2010 after fifteen years, having played hundreds of shows and released four studio albums, one EP, a live album and a ,Best Of. They reunited only for a few rare special occasions such as the Schlachthof b ... read more >

Disc Quantity: 1
Release date: 2020-09-18
Item # : 543154
Availability : IN STOCK

Format : CD
[login]
MIDNITE
BETTER WORLD RASTA (CD)
RASTAR

Re-release of their 2007 album, featuring Vaughn Benjamin (Akea Beka.

Disc Quantity: 1
Release date: 2020-09-11
Item # : 543395
Availability : IN STOCK

Format : CD
[login]
MIDNITE
CHILDREN OF JAH (CD)
RASTAR

Re-release of their 2012 album, featuring Vaughn Benjamin (Akea Beka.

Disc Quantity: 1
Release date: 2020-09-11
Item # : 543397
Availability : IN STOCK

Format : CD
[login]
MR. BATEAU
MR. BATEAU (CD)
STOOMBOOT

Jean Jacques Bateau est un alter ego de Niels Boutsen, un chanteur connu en Flandre sous le nom de Stoomboot. Il a une voix douce et il raconte des histoires avec humour. En Flandre, on dit parfois que Stoomboot, cest de la chanson francaise en neerlandais. Eh bien, Mr. Bateau, c est de la chanson francaise.

Disc Quantity: 1
Release date: 2020-06-11
Item # : 542762
Availability : IN STOCK

Format : CD
[login]
ZANDLAND
ZANDLAND (CD)
ZANDBANK

Zandland is een muzikaal, tekstueel debuut dat veelzeggende beelden naar nieuwe hoogten brengt. Een man met een lange baard op een stoel op de stoep van fifth avenue die de grijze wereld versneld ziet voorbij razen. Een roadtrip, dwars door de purperen Ardennen tot de tocht halt houdt op de dorpel van een ingesneeuwde chalet, diep in het beige ... read more >

Disc Quantity: 1
Release date: 2019-11-15
Item # : 542763
Availability : IN STOCK

Format : CD
[login]
UXB
WESTWORLD CRISIS (CD)
DEMONS RUN AMOK

UxB is a new band formed by the members and driving force behind the influential punk band US Bombs. After parting ways with original vocalist over conflicting political views in 2015, Kerry Martinez (Shattered Faith, Bad Luck Charms) Wade Walston (Suburbia, DI, Agent Orange) Chip Hanna (One Man Army, Weirdos, TSOL) have teamed up with legendar ... read more >

Disc Quantity: 1
Release date: 2020-08-10
Item # : 542780
Availability : IN STOCK

Format : CD
[login]
RISE ABOVE DEAD
ULRO (CD)
MOMENT OF COLLAPSE

This concept album has been inspired by William Blakes mythology and Visions. Ulro is the kingdom created and run by one of the four Zoas that result from the division of the perfect primordial man, Albion.His name is Urizen and represents reason, in opposition to faith, but he is lacking the ability of understanding creativity, self-expression ... read more >

Disc Quantity: 1
Release date: 2020-08-21
Item # : 542818
Availability : IN STOCK

Format : CD
[login]
CUT-THROAT L.A.
REFLEKT (CD)
DEMONS RUN AMOK

Inspired by the streets and surrounded by personal, political, and religious chaos, CutthroatLA uses music as a platform to express the truths that deception hides.Using a mixture of hardcore, beatdown, 90s hip-hop and thrash as a canvas to express their feelings about this crazy world we live in, CutthroatLA is a band of brothers coming from d ... read more >

Disc Quantity: 1
Release date: 2020-08-10
Item # : 542785
Availability : IN STOCK

Format : CD
[login]
VARIOUS
SOUTHERN BRED VOL.9 -TEXAS R'N'B ROCKERS (CD)
KOKO MOJO

Another 28 superb rock n roll tracks from black artists from Texas covering the width and depth of the music.

Disc Quantity: 1
Release date: 2020-08-28
Item # : 543045
Availability : IN STOCK

Format : CD
[login]
VARIOUS
SOUTHERN BRED VOL.10 -TEXAS R'N'B ROCKERS (CD)
KOKO MOJO

Whoo hoo still exploring the great country of Texas for Vol. 10 of this essential series.

Disc Quantity: 1
Release date: 2020-08-28
Item # : 543046
Availability : IN STOCK

Format : CD
[login]
HOODOO TONES, THE
STILL ON THE RUN (CD)
RHYTHM BOMB RECORDS

Third studio album of the French on RHYTHM BOMB - bone dry Rockabilly and Rock'n'Roll as CD in a three-part 4c-digifile.The trio from Lille seems to stay true to the rhythm of releasing a studio album every two years. Not only the successful predecessors "Confessions Of A Loner" and "Here To Stay", but above all their tireless and convincing li ... read more >

Disc Quantity: 1
Release date: 2020-08-28
Item # : 543049
Availability : IN STOCK

Format : CD
[login]
GHIBLIS
DOMINO (CD)
AREA PIRATA

Two years after their debut mini cd and one year after the digital single, both released on Area Pirata, the Ghiblis are back in action. They come from the city of Piacenza, in the north of Italy, and what they play is a mixture of surf and exotica."Domino" is the title of their new album with 11 tracks that fully represent the band's many face ... read more >

Disc Quantity: 1
Release date: 2020-08-28
Item # : 542139
Availability : IN STOCK

Format : CD
[login]
BEATERSBAND, THE
VOL. DUE (CD)
AREA PIRATA

The Beatersband was formed in September 2018. The band members are: Donatella Guida - Lead Vocals / Guitar, Leonardo Serrini - Bass, and Alessandro Lupo - Percussion. The band has as its goal the modernization of vocal music of the 50's and 60's. They do this by giving the songs new life with a Punk Rock sound while maintaining their classic soul.

Disc Quantity: 1
Release date: 2020-08-28
Item # : 542935
Availability : IN STOCK

Format : CD
[login]
SINISTER
CROSS THE STYX (CD)
COSMIC KEY CREATIONS

Debut album by cult death metallers SINISTER (The Netherlands), originally released in 1992 by Nuclear Blast. Cross The Styx is considered worldwide as one of the best death metal albums ever released! Here is an official CD repress on Cosmic Key Creations limited to 500 copies in a solid super jewel box with 12 page booklet. Issued under exclu ... read more >

Disc Quantity: 1
Release date: 2020-07-17
Item # : 542199
Availability : IN STOCK

Format : CD
[login]
SINISTER
DIABOLICAL SUMMONING (CD)
COSMIC KEY CREATIONS

Classic and cult Dutch death metal album, originally released by Nuclear Blast in 1993. Here is an official CD repress on Cosmic Key Creations limited to 500 copies in a solid super jewel box with 12 page booklet. Issued under exclusive license from Nuclear Blast GmBH

Disc Quantity: 1
Release date: 2020-07-17
Item # : 542198
Availability : IN STOCK

Format : CD
[login]
DR. RING DING
THE REMEDY (CD)
PORK PIE

Dr. Ring Ding lives music, particularly the music of Jamaica! As one of the first performers in Germany who bridge the Ska and Reggae scenes, he has opened many ears and hearts for the "Good Vibes" of his favorite sounds.

Disc Quantity: 1
Release date: 2020-08-21
Item # : 542822
Availability : IN STOCK

Format : CD
[login]
BURTON, CHARLES -BLUES BAND-
LIVE AT MOJO BLUES BAR, COPENHAGEN, AUGUST 12, 2016 (CD)
LUX

Lux Records is delighted to present The Charles Burton Blues Band "Live at Mojo Blues Bar". Live performances at Mojo Blues Bar in Copenhagen, Denmark have had a vibrant energy since the clubs inception. With a very limited capacity, those music lovers lucky enough to gain entry were super charged with devotion by the time the first count in oc ... read more >

Disc Quantity: 1
Release date: 2020-08-28
Item # : 542802
Availability : IN STOCK

Format : CD
[login]
LAID BLAK
ABOUT TIME -DELUXE EDITION (CD)
SUGAR SHACK

About Time is re-presented here with seven extra new mixes. Bristol's Laid Blak have trailed a unique path through the music jungle and picked up influential friends on the way. They don't come much bigger these days than this key ally - Ed Sheeran. The red-haired one is a big fan, so much so that he used a section of the band's earlier signatu ... read more >

Disc Quantity: 1
Release date: 2020-07-03
Item # : 541901
Availability : IN STOCK

Format : CD
[login]
LUCY AND THE RATS
GOT LUCKY (CD)
DIRTY WATER

London based power poppers Lucy and the Rats are back with their signature pure pop sound and a dozen bittersweet melodic gems. On their sophomore album Got Lucky youll hear Lucy refined her songwriting talents as shes grown into a true master of the pop craft. This album contains her finest work to date, including heartfelt, and absolutely bea ... read more >

Disc Quantity: 1
Release date: 2020-07-31
Item # : 542450
Availability : IN STOCK

Format : CD
[login]
EDWARDIAN DEVILS
VOL. 1 (CD)
PART

The Edwardian Devils are a Teddyboy-Trio from Vienna who after the release of their vinyl single 2019 now release their highly anticipated debut album with 14 'hellish tracks' on part records.

Disc Quantity: 1
Release date: 2020-07-31
Item # : 542262
Availability : IN STOCK

Format : CD
[login]
APACHE DROPOUT
YELLOW FEVER (THE BEST OF APACHEDROPOUT) (CD)
BRISTOL ARCHIVE

Apache Dropout were formed in 1990 when revoltingly good-looking failed rock star Mike Crawford returned to Bristol after a distant brush with fame in the USA and met Richard Beale recently departed from Head, drunk on words at a children's birthday party. This union resulted in three albums, 'Hey Dopey', 'Live', and 'Masters' which the press d ... read more >

Disc Quantity: 1
Release date: 2020-07-31
Item # : 542693
Availability : IN STOCK

Format : CD
[login]
DEATHSTORM
FOR DREAD SHALL REIGN (CD)
DYING VICTIMS

A veritable institution by now, DEATHSTORM have been flying the flag of hate for a decade now, releasing albums on such well-regarded labels as I Hate and High Roller. DEATHSTORM delivered a swift n sweet EP for DYING VICTIMS titled The Gallows in 2015, and now the power-trio return to the label for their most intense and varied recording yet, ... read more >

Disc Quantity: 1
Release date: 2020-08-10
Item # : 542738
Availability : IN STOCK

Format : CD
[login]
SOFT KILL
DEAD KIDS R.I.P. CITY (CD) NEW
CERCLE SOCIAL

Two years in the making, desperate, redemptive, its contrast of light and shadow favoring the latter, Dead Kids, R.I.P. City is like no other album in the genre, a kind of doom pop Drugstore Cowboy featuring the brave and abandoned, the tender and the afflicted, all teetering in memory on the edge of the city. For all the sadness and pain of a ... read more >

Disc Quantity: 1
Release date: 2020-11-02
Item # : 544037
Availability : 2/3 WEEKS, NOT IN STOCK

Format : CD
[login]
ACT OF CREATION
THE UNCERTAIN LIGHT (CD) NEW
BLACK SUNSET

If you include the predecessor band E 605, Act Of Creation are almost one of the veterans of the German death metalscene since the mid-nineties. After the split of E605 guitarist Carsten Schluch didn't hesitate to start a new beginningwith Act Of Creation. With "The Uncertain Light" in 2020 the fourth longplayer under this name is now available ... read more >

Disc Quantity: 1
Release date: 2020-10-16
Item # : 544023
Availability : 2/3 WEEKS, NOT IN STOCK

Format : CD
[login]
SKELETON PIT
LUST TO LYNCH (CD) NEW
MDD

Straightforward powerhouse!Old-School Thrash Metal -, straight, aggressive and without compromise. If you don't feel directly transported back tothe 80s here, you never loved thrash! Without any experiments the trio also goes to the point on their second album.Already with their debut, the band managed to gain a kind of cult factor within a ver ... read more >

Disc Quantity: 1
Release date: 2020-10-23
Item # : 544020
Availability : 2/3 WEEKS, NOT IN STOCK

Format : CD
[login]
SDI
SIGN OF THE WICKED (CD) NEW
MDD

An 80s Classsic - Remastered!"Sign Of The Wicked" counts for every metalhead of the late 80s to the absolute cultalbum of the German speed metal wave that was feverishly approaching its peak at that time. With the title track"Sign Of The Wicked" and the unforgotten "Megamosh", the band created two metal anthems at that time, which inthe followi ... read more >

Disc Quantity: 1
Release date: 2020-10-30
Item # : 544019
Availability : 2/3 WEEKS, NOT IN STOCK

Format : CD
[login]
DE-PHAZZ
MUSIC TO UNPACK YOUR CHRISTMAS PRESENT (CD) NEW
PHAZZ-A-DELIC

The internationally most successful German lounge band around Pit Baumgartner has fulfilled a long-cherished Christmas wish with the Christmas album. With the entire De Phazz family!

Disc Quantity: 1
Release date: 2020-11-13
Item # : 544025
Availability : 2/3 WEEKS, NOT IN STOCK

Format : CD
[login]
ANGELUS APATRIDA
CLOCKWORK (CD) NEW
MDD

The spanish Thrashers ANGELUS APATRIDA (spanish for homeless angels) were founded in 2000 and come from theidyllic town of Albacete, a place where you would most likely not expect as home base of a Thrash Metal band. Tourswith e.g. Arch Enemy, Warbringer, Skeletonwitch or 3 Inches Of Blood placed the four boys on the map and quicklybecame known ... read more >

Disc Quantity: 1
Release date: 2020-10-23
Item # : 544029
Availability : 2/3 WEEKS, NOT IN STOCK

Format : CD
[login]
RATS ON RAFTS
EXCERPTS FROM CHAPTER 3: THE MIND RUNS.... (CD) NEW
KURIOUS

Full title: Excerpts From Chapter 3: The Mind Runs A Net Of Rabbit Paths.The Rotterdam based Psych/Post-punk group Rats on Rafts with their new and most textured record to date "Excerpts From Chapter 3: The Mind Runs A Net Of Rabbit Paths". The albums name refers to the period between their previous and this new third album. The album is layere ... read more >

Disc Quantity: 1
Release date: 2021-01-29
Item # : 543944
Availability : 2/3 WEEKS, NOT IN STOCK

Format : CD
[login]
SWEET, NATALIE
OH, BY THE WAY...IT'S (CD) NEW
RUM BAR

Former lead singer of the Shanghais NATALIE SWEET's debut solo album! Its a slammin power pop album somewhere between Rocket to Russia and Parallel Lines (well at least in our minds!).Natalie boasts an amazing backup band featuring Morten Henriksen of The Yum Yums, Devin Clark Jorgenson of Color TV, and Travis Ramin of Nikki Corvette & the Stin ... read more >

Disc Quantity: 1
Release date: 2020-10-23
Item # : 543909
Availability : 2/3 WEEKS, NOT IN STOCK

Format : CD
[login]
SHORT FUSES, THE
DAWN OF THE DEAF (CD) NEW
RUM BAR

Dawn Of The Deaf is the first Short Fuses release in over 15 years. Now back with a bang by founding members Georgia Peach, Justin Staggs and Travis Ramin for you to Rock yourself until you wreck yourself! FFO: MC5, Motorhead, Blondie, The Runaways, Girlschool, The Hellacopters, Detroit Cobras

Disc Quantity: 1
Release date: 2020-10-23
Item # : 543910
Availability : 2/3 WEEKS, NOT IN STOCK

Format : CD
[login]
LEMON DROP GANG, THE
I'M NOT THE ONE (CD) NEW
RUM BAR

Lemon Drop Gang hails from Tucson Arizona, home of some of the most unusual music in the country. High energy burners mixed with haunting tales of psychotic love make this debut album,"I'm Not The One", a complete experience in any deranged mind. See them live, and never be the same...The Lemon Drop Gang is Johnny OHalloran on guitar, brother t ... read more >

Disc Quantity: 1
Release date: 2020-10-23
Item # : 543908
Availability : 2/3 WEEKS, NOT IN STOCK

Format : CD
[login]
WE STOOD LIKE KINGS
CLASSIC RE:WORKS (CD)
KAPITAN PLATTE

Neoclassical post-rockers We Stood Like Kings saw the light of day in 2011. Almost a decade and 250 shows all over Europe later, this 4-piece piano-based band hailing from Brussels has become a reference act in live soundtracks to silent cinema, breathing new life into well-chosen masterworks of the seventh art. Three movie concerts (BERLIN 192 ... read more >

Disc Quantity: 1
Release date: 2020-10-02
Item # : 543912
Availability : 2/3 WEEKS, NOT IN STOCK

Format : CD
[login]
VIBRATORS & CHRIS SPEDDING
MARS CASINO (CD)
CLEOPATRA

British guitar icon Chris Spedding joins UK punk legends The Vibrators on the band's newest studio album!This album reunites the original line-up of Knox on vocals and guitar, John Ellis on guitar, Pat Collier on bass and Eddie on drums!Spedding first recorded with The Vibrators on the 1976 single "Pogo Dancing!"Available in both digipak CD and ... read more >

Disc Quantity: 1
Release date: 2020-11-20
Item # : 543811
Availability : 2/3 WEEKS, NOT IN STOCK

Format : CD
[login]
TOOTS & THE MAYTALS
PRESSURE DROP- THE GOLDEN TRACKS (CD)
PURPLE PYRAMID

Celebrate the life of recently passed reggae legend Frank "Toots" Hibbert with these recent recordings of his best loved songs PLUS exclusive cover tunes!Features the all-time classics "Pressure Drop," "54-46 Was My Number," "Funky Kingston" and covers of The Police, John Denver and Stevie Wonder PLUS bonus Ska, Dub and Dubstep versions!

Disc Quantity: 1
Release date: 2020-11-20
Item # : 543807
Availability : 2/3 WEEKS, NOT IN STOCK

Format : CD
[login]
TANGERINE DREAM
SESSIONS VI (CD)
EASTGATE

THE SESSIONS VI EP contains a long instant live composition (50 minutes!) from the current TD line-up Thorsten Quaeschning, Ulrich Schnauss, Hoshiko Yamane and new TD member PAUL FRICK. This live session was recorded at the RBB Sendesaal in Berlin (November 3, 2018) during the Elektro Beats Festival organized by RADIO EINS.Tangerine Dream are v ... read more >

Disc Quantity: 1
Release date: 2020-10-16
Item # : 543767
Availability : 2/3 WEEKS, NOT IN STOCK

Format : CD
[login]
SUBHEIM
POLIS (CD)
DENOVALI

Subheim adds a new chapter to his catalog of shadowy raves with Polis - the fourth long player.Though this is clearly Subheim working at a new level, listeners will recognize the sound of POLIS instantly as his, with both hints of the IDM/electronica of Approach era and the unmistaken human element that is present in all his work. The natural, ... read more >

Disc Quantity: 1
Release date: 2020-10-30
Item # : 543794
Availability : 2/3 WEEKS, NOT IN STOCK

Format : CD
[login]
SAFFRONKEIRA & PAOLO FRESU
IN ORIGINE: THE FIELD OF REPENTANCE (CD)
DENOVALI

""In Origine: The Field of Repentance"" is a concept album dealing with the origin of man and its impact on the cycle of creation and destruction which drives the evolution of the universe. This time Caria invited one of the world's major trumpeters, prolific Sardinian jazz artist Paolo Fresu to collaborate on the album. Fresu's unique trumpet ... read more >

Disc Quantity: 1
Release date: 2020-10-30
Item # : 543792
Availability : 2/3 WEEKS, NOT IN STOCK

Format : CD
[login]
PRAIRIE
AND THE BIRD SAID: CUT ME OPEN AND SING ME (CD)
DENOVALI

Prairie is the project of multi-instrumentalist and producer Marc Jacobs, hailing from Brussels with roots in The Netherlands. On stage, Prairie plays with two or three musicians and together they re-create a free association of musical ideas and atmospheres. Prairie has played in selected venues and festivals across Europe and for instance to ... read more >

Disc Quantity: 1
Release date: 2020-10-30
Item # : 543790
Availability : 2/3 WEEKS, NOT IN STOCK

Format : CD
[login]
GROOVENOM
MITTEN INS HERZ (CD)
OUT OF LINE

"The heaviest love songs of all times" - this is how the band describes their new album and hits the bull's eye. Driving guitars, furious drumming and angry screaming shouts dominate the album. But also expressive solos, melancholic lyrics and emotional clear vocals make their mark on the album. "Mitten ins Herz" is an epic, modern metal album ... read more >

Disc Quantity: 1
Release date: 2020-11-13
Item # : 543824
Availability : 2/3 WEEKS, NOT IN STOCK

Format : CD
[login]
DR. JOHN
GUMBO BLUES (CD)
PURPLE PYRAMID

Revered New Orleans musical genius Dr. John mixes with contemporary blues artists to make a most delicious multi-flavored musical gumbo!Includes performances by blues veterans Sonny Landreth and Joe Louis Walker plus newcommers Chantel McGregor, King Solomon Hicks and Mike Dawes as well as fellow New Orleans icon Doug Kershaw!Features music an ... read more >

Disc Quantity: 1
Release date: 2020-11-20
Item # : 543813
Availability : 2/3 WEEKS, NOT IN STOCK

Format : CD
[login]
TORONTO
UNDER SIEGE (CD)
DYING VICTIMS

Encompassing the strides they made across their two demos, TORONTOs first longer-playing record is a rush of weird n wild speed metal heavily informed by hardcore punk. Put simply, one could imagine the sound of Under Siege as greased-up NWOBHM colliding headlong into early Razor and Warfare, but overseen by Inepsy, mid 80s Discharge, and even ... read more >

Disc Quantity: 1
Release date: 2020-11-13
Item # : 543753
Availability : 2/3 WEEKS, NOT IN STOCK

Format : CD
[login]
TIME RIFT
ETERNAL ROCK (CD)
DYING VICTIMS

Eternal Rock is loud and rocking, but chock full of memorable hooks, riffs, and melodies. Its the perfect soundtrack to shotgunning Colt 45s and snorting speed in your local arena parking lot before seeing Blue Oyster Cult. Lace up your sneakers, zip up your stonewashed jeans, and be sure to remind your neighborhood prep that disco still sucks! ... read more >

Disc Quantity: 1
Release date: 2020-11-13
Item # : 543752
Availability : 2/3 WEEKS, NOT IN STOCK

Format : CD
[login]
SNODGRASS, JON
TACE (CD)
A-F

This collection of rock and roll songs pays homage to those that helped mold him into a songwriting machine including The Beatles, ALL, Uncle Tupelo, The Replacements, Husker du, DWarren Zevon, Kris Kristofferson, Merle Haggard, Waylon Jennings, Cheap Trick, The Cure, X, and Jawbreaker among others. Snodgrass is a man of collaborations and this ... read more >

Disc Quantity: 1
Release date: 2020-10-09
Item # : 543489
Availability : 2/3 WEEKS, NOT IN STOCK

Format : CD
[login]
MEGATON SWORD
BLOOD HAILS STEEL - STEEL HAILS FIRE (CD)
DYING VICTIMS

Hailing from Niralet once again, Epic Heavy Metal Warriors Megaton Sword return with 8 new tunes.

Disc Quantity: 1
Release date: 2020-11-13
Item # : 543750
Availability : 2/3 WEEKS, NOT IN STOCK

Format : CD
[login]
HATAKEYAMA, CHIHEI -& DIRK SERRIES-
BLACK FROST (CD)
GLACIAL MOVEMENTS

Four years after their initial collaborative debut, Chihei and Dirk return with a 2nd album that clearly solidifies their unique blend of The Storm Of Silence. An album that received worldwide praise. Black Frost is that follow-up that expands their duo sound, made with electric guitars and various electronics,. Four new pieces embracing the No ... read more >

Disc Quantity: 1
Release date: 2020-10-30
Item # : 543757
Availability : 2/3 WEEKS, NOT IN STOCK

Format : CD
[login]
DIORAMA
TINY MISSING FRAGMENTS (CD)
ACCESSION

the 10th studio album of dark wave avant-gardists diorama.diorama have always been considered cerebral and unconventional. And this label has never been more fitting than today. On "tiny missing fragments", diorama renounce classic electro arrangements - they clothe their emphatic messages in glitch beats, complex loops and atmospheric density. ... read more >

Disc Quantity: 1
Release date: 2020-10-23
Item # : 543763
Availability : 2/3 WEEKS, NOT IN STOCK

Format : CD
[login]
ASTROM, KRISTOFER
HARD TIMES (CD)
STARTRACKS

Kristofer Astrom returns to the Northern Blues with his new album "Hard Times" - the melancholic Scandinavian version of the Americana genre.For 20 years already Astrom embodies the popular Nordic songwriter from Sweden.Following three band albums ("Go, Went, Gone" 1998, "Leaving Songs" and "Northern Blues" 2001) he began a phase when he conce ... read more >

Disc Quantity: 1
Release date: 2020-11-06
Item # : 543743
Availability : 2/3 WEEKS, NOT IN STOCK

Format : CD
[login]
HASS
MACHT KAPUTT, WAS LANGST KAPUTT IST (CD)
AGGRESSIVE PUNK

After almost 40 years of band history, HASS make their mark in German Punkrock once again. ,No future" is long gone, and that's exactly the reason why in 2020 the demand of the album title is still relevant: Macht kaputt,was langst kaputt ist!

Disc Quantity: 1
Release date: 2020-10-23
Item # : 543683
Availability : 2/3 WEEKS, NOT IN STOCK

Format : CD
[login]
BESOMBES, PHILLIPPE
ANTHOLOGY 1975-1979 (CD)
PURPLE PYRAMID

A deluxe limited edition 4CD box set of studio albums by France's pioneering electronic avant garde artist, Philippe Besombes!Includes the dramatic electro-acoustic experimental soundtrack for the 1975 film Libra, plus the 1979 solo album as well as both albums by Besombes progressive electronic group Hydravion!Comes packaged in a sturdy box wi ... read more >

Disc Quantity: 4
Release date: 2020-11-13
Item # : 543658
Availability : 2/3 WEEKS, NOT IN STOCK

Format : CD
[login]
MANGES, THE
PUNK ROCK ADDIO (CD)
STRIPED

The Manges fifth studio album, produced by Lorenzo Moretti and Danilo Silvestri, the minds behind the success of Giuda. 1234 Ramones style punk rock, including a song written by CJ Ramone and a punk cover of folk artist William Elliott Whitmore.

Disc Quantity: 1
Release date: 2020-10-09
Item # : 543654
Availability : 2/3 WEEKS, NOT IN STOCK

Format : CD
[login]
BROKENRAIL
BEAUTIFUL CHAOS (CD)
CLEOPATRA

The long awaited new album from one of the most exciting young metal acts on the scene today, Alabama's BrokenRail!Beautiful Chaos showcases both the strengths and diversity of this incredible band with stellar musicianship, powerful vocals, melodic ballads, and of course some of the heaviest, horns-in-the-air metal riffs you're likely to hear ... read more >

Disc Quantity: 1
Release date: 2020-11-13
Item # : 543643
Availability : 2/3 WEEKS, NOT IN STOCK

Format : CD
[login]
WHITE MAGICIAN
DEALERS OF DIVINITY (CD)
CRUZ DEL SUR

Classic, mystical metal with a high dosage of 70s rock influences and unparalleled guitar work!On their first LP, Dealers of Divinity, Detroit, Michigans White Magician seamlessly blend the magic(k) of BlueOyster Cult with the spellbinding glory of Mercyful Fate!The title for White Magicians first full-length, Dealers of Divinity, depicts three ... read more >

Disc Quantity: 1
Release date: 2020-11-20
Item # : 543590
Availability : 2/3 WEEKS, NOT IN STOCK

Format : CD
[login]
VITAL REMAINS
DECHRISTIANIZE (CD)
COSMIC KEY CREATIONS

5th album by brutal death metal act VITAL REMAINS. Dechristianize was originally released in 2003 by Century Media. Here is the official 2020 CD repress on Cosmic Key Creations limited to 500 copies with original artwork in a solid super jewel box. Issued under exclusive license from Century Media Records.

Disc Quantity: 1
Release date: 2020-10-09
Item # : 543571
Availability : 2/3 WEEKS, NOT IN STOCK

Format : CD
[login]
TIBBS, THE
ANOTHER SHOT FIRED (CD)
RECORD KICKS

Recorded at Electric Monkeys in Amsterdam, produced by Paul Willemsen (Lefties Soul Connection, Michelle David & The Gospel Sessions) and mastered in Nashville by soul veteran Bob Holsen, who used to cut vinyl for Motown back in the day."Another Shot Fired" is the second studio album from the Dutch soul combo and introduces a new singer to the ... read more >

Disc Quantity: 1
Release date: 2020-10-20
Item # : 543609
Availability : 2/3 WEEKS, NOT IN STOCK

Format : CD
[login]
SENTENCED
DOWN (CD)
COSMIC KEY CREATIONS

4th album by Finish metal legends SENTENCED. Down was originally released in 2003 by Century Media. Here is the official 2020 CD repress on Cosmic Key Creations limited to 500 copies with original artwork in a solid super jewel box. Issued under exclusive license from Century Media Records.

Disc Quantity: 1
Release date: 2020-10-09
Item # : 543570
Availability : 2/3 WEEKS, NOT IN STOCK

Format : CD
[login]
SACRAMENTUM
THE COMING OF CHAOS (CD)
COSMIC KEY CREATIONS

Melodic black metal from Fallkoping, sweden. The Coming Of Chaos was Sacramentums 2nd album and their first album for Century Media who released it in 1997 on CD and PIC LP.The album was recorded in June 1997 in King Diamond guitarist Andy LaRocque's studio, Los Angered Recordings in Gothenburg, Sweden.The sound of Sacramentum sometimes brings ... read more >

Disc Quantity: 1
Release date: 2020-09-25
Item # : 543568
Availability : 2/3 WEEKS, NOT IN STOCK

Format : CD
[login]
REAPERS, THE
KILL 'EM ALL (CD)
REBELLION

Surprising both friend and foe with last years smashing debut LP "RIP IT UP" for REBELLION RECORDS, THE REAPERS (Utrecht/Rotterdam) are already back for another round of anti-social insanity and savagery, taking no prisoners this time around as the Dutch lads are out to... "KILL EM ALL"!

Disc Quantity: 1
Release date: 2020-10-09
Item # : 543576
Availability : 2/3 WEEKS, NOT IN STOCK

Format : CD
[login]
NEUZETSLICHE BODENBELAGE
DER GROSSE PREIS (CD)
BUREAU B

The musical vehicle of Niklas Wandt and Joshua Gottmanns. They released a single - Ich verliebe mich nie - in 2018 and an EP entitled Leben in 2019 on the Duesseldorf label Themes For Great Cities. Now the time has come for the Berlin duos long-awaited debut album. The 7 tracks comprising Der grosse preis distil the inimitable NB sound which bl ... read more >

Disc Quantity: 1
Release date: 2020-11-13
Item # : 543606
Availability : 2/3 WEEKS, NOT IN STOCK

Format : CD
[login]
JANITORS, THE
BACKSTREET DITTIES (CD)
REBELLION

Of course we had some superb bands like The Headliners, The Skeptics and Teenage Hearts in-between, but lets face it - weve all been waiting on some new THE JANITORS ditties, right? Well, its been seven years since the bands last 10", so of course weve been! Good news then, because despite being very much anticipated, this still pretty much com ... read more >

Disc Quantity: 1
Release date: 2020-10-30
Item # : 543572
Availability : 2/3 WEEKS, NOT IN STOCK

Format : CD
[login]
DARK QUARTERER
POMPEI (CD)
CRUZ DEL SUR

Prog-tinged epic metal from one of Italys most venerable acts!A concept album detailing the eruption of Mount Vesuvius in 79 AD, Dark Quarterer has crafted an album of highdrama and impeccable musicianship with Pompei!Playing original material was considered taboo in the early 1980s Italian metal scene. Clubs wouldnt book acts whowrote their ow ... read more >

Disc Quantity: 1
Release date: 2020-11-06
Item # : 543588
Availability : 2/3 WEEKS, NOT IN STOCK

Format : CD
[login]
HEXECUTOR
BEYOND ANY HUMAN CONCEPTION OF KNOWLEDGE (CD)
DYING VICTIMS

HEXECUTOR return with an even bolder record in their long-awaited second album, Beyond Any Human Conception of Knowledge. If its no-less-considerable predecessor pushed traditional tropes, Beyond Any Human Conception of Knowledge topples them altogether! Its all recognizably HEXECUTOR - and immediately, charismatically so - but swirling in thei ... read more >

Disc Quantity: 1
Release date: 2020-09-25
Item # : 543454
Availability : 2/3 WEEKS, NOT IN STOCK

Format : CD
[login]
EARLY MOODS
SPELLBOUND (CD)
DYING VICTIMS

Hailing from Los Angeles, EARLY MOODS formed in 2015 as an amalgamation of various experienced acts such as Rude, (ex-)Skeletal Remains, Fortress (California) and Nightmare (USA). From the beginning, the goal was simple yet sturdy: to pay homage to such classic bands as Candlemass, Witchfinder General, Pentagram, Trouble, and the almighty Black ... read more >

Disc Quantity: 1
Release date: 2020-09-25
Item # : 543458
Availability : 2/3 WEEKS, NOT IN STOCK

Format : CD
[login]
BLACKEVIL
FOREVER BAPTISED IN ETERNAL FIRE (CD)
DYING VICTIMS

At last, BLACKEVILs breakout moment arrives with their long-awaited second album, Forever Baptised in Eternal Fire. Of course, ones for astute titles, BLACKEVIL nevertheless lay it all on the line with Forever Baptised in Eternal Fire, bringing together their not-inconsiderable past with an envious present and doubtlessly damned future! Natural ... read more >

Disc Quantity: 1
Release date: 2020-09-25
Item # : 543456
Availability : 2/3 WEEKS, NOT IN STOCK

Format : CD
[login]
ASPHODEL WINE
SLOWDANCE MACABRE (CD)
CONSOULING SOUNDS

Sarah and Zacharys universes collided in Autumn 2015, when their respective bands SubRosa and Minsk were both invited to support Cult of Luna on a West Coast U.S. tour. Upon returning home, separated by 1402 miles (2256 kilometers) every day brought more unequivocal evidence that this meeting of paths was to create something bearing far more in ... read more >

Disc Quantity: 1
Release date: 2020-10-30
Item # : 539755
Availability : 2/3 WEEKS, NOT IN STOCK

Format : CD
[login]
GET DEAD
DANCING WITH THE CURSE (CD)
FAT WRECK CHORDS

While Dancing with the Curse features Get Deads signature NorCal punk sound, balancing bombast with up-picked bounce and dirt-smudged acoustic songs, listeners will notice some curious moments. Subtle electronic flourishes lurk in songs like "Disruption," "Glitch," "Confrontation," and "Take It." The album opens with an atmospheric intro built ... read more >

Disc Quantity: 1
Release date: 2020-10-09
Item # : 543282
Availability : 2/3 WEEKS, NOT IN STOCK

Format : CD
[login]
ATARIS, THE
LIVE IN CHICAGO 2019 (CD)
KUNG FU

A brand new live album from pop punk powerhouses, The Ataris!Recorded on their national tour just last year, this recording showcases the band ultra melodic sound paired with supercharged energy!Killer live versions of the band's most beloved songs including their stellar cover of Don Henley's "The Boys Of Summer" plus "In This Diary," "So Long ... read more >

Disc Quantity: 1
Release date: 2020-10-30
Item # : 543230
Availability : 2/3 WEEKS, NOT IN STOCK

Format : CD
[login]
DURAN DURAN
DREAMING OF YOUR CARS- 1979 DEMOS PART 2 (CD)
CLEOPATRA

Another rare gem from the early days of British new wave icons, Duran Duran!Features vocalist Andy Wickett who fronted the band before Simon Le Bon!Available on CD and colored vinyl!

Disc Quantity: 1
Release date: 2020-10-30
Item # : 543225
Availability : 2/3 WEEKS, NOT IN STOCK

Format : CD
[login]
BARRE, MARTIN
ORDER OF PLAY (CD)
PURPLE PYRAMID

Special bonus track reissue of 2014 solo album from Jethro Tull guitarist/songwriter, Martin Barre!On this studio album, Barre shows his talent for arranging as he takes classic JT songs like "Thick As A Brick," "Minstrel In The Gallery" and "Locomotive Breath" and revamps them into excitingly new yet familiar tracks!Bonus tracks include 2 live ... read more >

Disc Quantity: 1
Release date: 2020-10-30
Item # : 543223
Availability : 2/3 WEEKS, NOT IN STOCK

Format : CD
[login]
NEANDER
EREMIT (CD)
THROUGH LOVE



Disc Quantity: 1
Release date: 2020-10-09
Item # : 543127
Availability : 2/3 WEEKS, NOT IN STOCK

Format : CD
[login]
COCKER, JOE
LET'S GET STONES - LIVE & SESSIONS 1968-1969 (CD)
AUDIO VAULTS

Rare and collectable recordings from 1968-1969 - digitally remastered. Six-panel digifile with sleeve notes.A collection of BBC radio sessions from 1968 & 1969, with "Mr. Bus Driver" available on CD for the first time, Plus 5 tracks from the Fillmore West, San Francisco, 1969

Disc Quantity: 1
Release date: 2020-10-16
Item # : 543087
Availability : 2/3 WEEKS, NOT IN STOCK

Format : CD
[login]
MORS SUBITA
EXTINCTION ERA (CD)
OUT OF LINE

"Extinction Era" is not only the next step in the development of the band but a milestone between Modern Thrash and Melodic Death Metal."The album as a whole is quite well-balanced and versatile. Musically its the perfect mixture of beauty and brutality", guitarist Mika Lammassaari brings it straight to the point, because the album takes to an ... read more >

Disc Quantity: 1
Release date: 2020-10-30
Item # : 543085
Availability : 2/3 WEEKS, NOT IN STOCK

Format : CD
[login]
MARENNA/MEISTER
OUT OF REACH (CD)
LIONS PRIDE

Marenna-Meister is the new project of singer Rod Marenna (Marenna) and guitarist Alex Meister (ex-Pleasure Maker / Alex Meister Solo). The band presents their debut album, "Out Of Reach, which will be released on September 28th by the Danish label Lions Pride Music and features 10 extremely powerful tracks with the energy of the 80's H ... read more >

Disc Quantity: 1
Release date: 2020-09-28
Item # : 543073
Availability : 2/3 WEEKS, NOT IN STOCK

Format : CD
[login]
GUNNER
BACK 4 MORE (CD)
LIONS PRIDE

Gunner was formed in the beginning of 2003 (under the name of Gunner Sixx), in Buenos Aires, Argentina. It all started when Rodrigo Bugallo (lead guitar) and Mariano Angiolili (ex drummer) decided to form a band with noticeable influences of 80's hard rock. Gunner have released two successful albums "Keep Fighting" in 2013 and "All Access" in 2 ... read more >

Disc Quantity: 1
Release date: 2020-11-30
Item # : 543072
Availability : 2/3 WEEKS, NOT IN STOCK

Format : CD
[login]
EDGE OF THE BLADE
FEELS LIKE HOME (CD)
LION'S PRIDE

Edge Of The Blade is Hard Rock band with melody and style and features the talents of Alan Kelly (Ex Shy) and John Francis (Ex After Hours).After the great debut album "The Ghosts Of Humans" in 2015 the great duet has signed with the Danish hard rock label Lions Pride Music and is coming back with a new melodic hard rock album which is called " ... read more >

Disc Quantity: 1
Release date: 2020-10-30
Item # : 543071
Availability : 2/3 WEEKS, NOT IN STOCK

Format : CD
[login]
HAWKESTREL
PIONEERS OF SPACE (CD)
PURPLE PYRAMID

The brand new album from the ultimate Hawkwind alumni supergroup featuring Alan Davey, Ginger Baker, Robert Calvert, Nik Turner, Huw Lloyd-Langton, Simon House, Michael Moorcock, Paul Rudolph, Mick Slattery & Bridget Wishart!Also features special guest appearances by Todd Rundgren, Mick Taylor, L. Shankar, David Cross, Arthur Brown, Wayne Krame ... read more >

Disc Quantity: 1
Release date: 2020-10-16
Item # : 542987
Availability : 2/3 WEEKS, NOT IN STOCK

Format : CD
[login]
FUZZTONES
NYC (CD)
CLEOPATRA

Garage rock revivalists The Fuzztones put together an awe-inspiring homage to their home city covering some of the best bands to come out of NY's vaunted music scene!Includes Rudi Protrudi & Co.'s special twist on classics by The Ramones, The Cramps, Dead Boys, The Heartbreakers, The Fugs, Mink DeVille, Patti Smith, NY Dolls and, of course, Sin ... read more >

Disc Quantity: 1
Release date: 2020-10-16
Item # : 542993
Availability : 2/3 WEEKS, NOT IN STOCK

Format : CD
[login]
URLAUB IN POLEN
ALL (CD)
TAPETE

Urlaub in Polen have also always been a band that defies categorization. All is probably their most formally coherent album so far, but it is nevertheless anything but a work of genre: What the songs on All have in common is an architecture evoking Krautrock, developing sprawling synthesizer and guitar workouts on the foundations of finely wove ... read more >

Disc Quantity: 1
Release date: 2020-11-06
Item # : 543012
Availability : 2/3 WEEKS, NOT IN STOCK

Format : CD
[login]
REV, MARTIN
STRANGEWORLD (CD)
BUREAU B

Martin Revs fifth solo album - Strangeworld - was released on the cusp of the new millennium. The label responsible was Puu, a Finnish imprint belonging to Tommi Gronlund and Mika Vainios Sahko Recordings which came to fame in the 1990s on the strength of its uncompromising minimalist sound.Four years earlier, in 1996, Rev had unleashed See Me ... read more >

Disc Quantity: 1
Release date: 2020-10-16
Item # : 542985
Availability : 2/3 WEEKS, NOT IN STOCK

Format : CD
[login]
REV, MARTIN
SEE ME RIDIN' (CD)
BUREAU B

Martin Revs fourth solo album See Me Ridin was released on the New York label Reachout International Records (ROIR) in 1996. Received by the critics with amazement, it proved to be a watershed moment in his career. Signs of Martin Revs formative influence as an electronic music pioneer can be seen in many places. Virtually no one would have exp ... read more >

Disc Quantity: 1
Release date: 2020-10-16
Item # : 542983
Availability : 2/3 WEEKS, NOT IN STOCK

Format : CD
[login]
MOTOR!K
MOTOR!K 2 (CD)
OUT OF LINE

MOTOR!K celebrates the roots of electronica in krautrock, highlighting a glorious and underexplored kosmische tradition, with an updated touch. Think NEU! meets WIRE.Step into their world and let them take you by surprise, Belgiums guitarist/synthesist Joeri Dobbeleir (The Whereabouts Of J. Albert) together with Dirk Ivens - guitar / FX (known ... read more >

Disc Quantity: 1
Release date: 2020-09-25
Item # : 542981
Availability : 2/3 WEEKS, NOT IN STOCK

Format : CD
[login]
CHIPSVINGERS, JOERI
DE AVONTUREN VAN JOERI CHIPSVINGERS (CD)
FONS

Joeri leeft. Toefje dipsaus op de neus.Joeri beleeft. Avonturen, en vertaalt deze naar deuntjes die hij met zijn glinsterende, oranjerode vingertjes neer kruimelt op gezouten perkament. In tijden van groentechips en sojacrackers is hij uw maatje teveel. Tortilladriehoek geblokkeerd in uw bek? Bolognese ontkenners over de vloer? Misdaden tegen d ... read more >

Disc Quantity: 1
Release date: 2020-10-16
Item # : 542137
Availability : 2/3 WEEKS, NOT IN STOCK

Format : CD
[login]
ADOLESCENTS
RUSSIAN SPIDER DUMP (CD)
CLEOPATRA

Brand new studio album from SoCal hardcore punk icons, Adolescents!The album pays tribute to the band's influences and peers with cover versions of Germs, Redd Kross, The Dickies, Spirit, and many more obscure gems!This is the first Adolescents album released since the passing of founding member and bassist Steve Soto who was memorialized by Gr ... read more >

Disc Quantity: 1
Release date: 2020-10-23
Item # : 543009
Availability : 2/3 WEEKS, NOT IN STOCK

Format : CD
[login]
ROBOTS, LES
PROJECT WORLD CONTROL (CD)
BICKERTON

Who the heck are Les Robots? Where do they come from? There's a legend that says Les Robots are programmed masterminds D.V.R. and R-JoHN, two entities created in Mars' underground secret cities in the future that ended in The present day Earth Netherlands being enslaved by pop mistress Fleur. We may never know who created Les Robots but we do k ... read more >

Disc Quantity: 1
Release date: 2020-10-02
Item # : 542919
Availability : 2/3 WEEKS, NOT IN STOCK

Format : CD
[login]
KJELLVANDER, CHRISTIAN
ABOUT LOVE AND LOVING AGAIN (CD)
TAPETE

"Christian Kjellvander's voice reminds me of Nick Cave, Bill Calahan, and a somber Chris Isaac. His voice drifts around like an angel and lands right where it should. Beautiful arrangements, great performances and songwriting. 'About Love and Loving Again' is a timeless record that will still sound good in fifty years."

Disc Quantity: 1
Release date: 2020-10-30
Item # : 542774
Availability : 2/3 WEEKS, NOT IN STOCK

Format : CD
[login]
FLEUR
FLEUR (CD)
BICKERTON

Fleur proyect was born some time ago when Arjan Spies and Dave Von Raven (The Kik) were recording some tracks for their instro-rock combo Les Robots and they realized they had some music that deserved to be played along a beautiful voice, that's when they contacted Dutch singer and musician Floor Elman aka "Fleur" and magic was created! Two fas ... read more >

Disc Quantity: 1
Release date: 2020-09-24
Item # : 542917
Availability : 2/3 WEEKS, NOT IN STOCK

Format : CD
[login]
PSYCHODAISIES
OH NO! NOT THESE AGAIN (CD)
BRISTOL ARCHIVE

Released on special limited edition (flip back sleeve) "vinyl replica CD" - 300 copies only.Always energetic, always full throttle and always entertaining, The Psychodaisies first got together in Bristol in 1994 and very quickly became a force to be reckoned with on the live circuit. Although formed from members of local rock 'n roll bands, t ... read more >

Disc Quantity: 1
Release date: 2020-09-04
Item # : 542751
Availability : 2/3 WEEKS, NOT IN STOCK

Format : CD
[login]
FREISCHLADER BAND, HENRIK
MISSING PIECES (CD)
CABLE CAR

MISSING PIECES speaks for itself - the new studio album by the Henrik Freischlader Band can be seen as acontinuation of the previous album HANDS ON THE PUZZLE, as it delivers 13 missing parts that complete the overallpicture. Recorded live at the Megaphone Recording Studio by Martin Meinschfer with the finest old schoolequipment, the songs soun ... read more >

Disc Quantity: 1
Release date: 2020-09-25
Item # : 542732
Availability : 2/3 WEEKS, NOT IN STOCK

Format : CD
[login]
ROSETTA STONE
CRYPTOLOGY (CD) NEW
CLEOPATRA

Gothic mastermind, Porl King, returns with an excellent new Rosetta Stone album that will take fans back to goth's heyday!King's songwriting has only grown stronger since his debut in the early 90s and these 10 original tracks demonstrate it fully!Available on both CD as well as vinyl in your choice of PURPLE or classic BLACK!Look for a compreh ... read more >

Disc Quantity: 1
Release date: 2020-10-09
Item # : 542661
Availability : 2/3 WEEKS, NOT IN STOCK

Format : CD
[login]
FLETCHER, KIRK
MY BLUES PATHWAY (CD)
CLEOPATRA BLUES

A real deal bluesman, guitarist and vocalist Kirk Fletcher, digs deep into his soul for this passionate and compelling new album!Highlights include the single "No Place To Go," which will be released along with a video in late July, plus a special guest performance by legendary harmonica player Charlie Musselwhite on the knock-out closer "Life ... read more >

Disc Quantity: 1
Release date: 2020-09-25
Item # : 542665
Availability : 2/3 WEEKS, NOT IN STOCK

Format : CD
[login]
WILLIAMSON, JAMES/DENIZ TEK
TWO TO ONE (CD)
CLEOPATRA

2 fathers of garage punk join forces for the first time ever on this odds-defying, razor sharp album!James Williamson was the founding guitarist for one of the most iconic and influential US bands of all-time, The Stooges, while Deniz Tek fronted one of Australia's very first punk bands, the revered Radio Birdman!Features 11 all-new original co ... read more >

Disc Quantity: 1
Release date: 2020-09-18
Item # : 542582
Availability : 2/3 WEEKS, NOT IN STOCK

Format : CD
[login]
CAPTAIN SKY
THE ADVENTURES OF CAPTAIN SKY (CD)
PAST DUE

Captain Sky occupies a unique place in the history of Chicago dance music. His cosmic funk was celebrated from coast to coast, inspiring hip-hop producers and house DJs alike. His most influential song, the quirky "Super Sporm," was sampled by such heavy-hitters as Wu-Tang Clan, Salt-N-Pepa, Boogie Down Productions, Public Enemy, 2Pac, De La So ... read more >

Disc Quantity: 1
Release date: 2020-11-27
Item # : 539336
Availability : 2/3 WEEKS, NOT IN STOCK

Format : CD
[login]
CAPTAIN SKY
POP GOES CAPTAIN (CD)
PAST DUE

Captain Skys first album, "The Adventures of Captain Sky," is a cult classic that inspired countless hip-hop artists from the East Coast to the West, but his second album, "Pop Goes The Captain," resulted in his highest-charting single, the deep and cosmic disco favorite "Moonchild."By the time this record was released, Daryl Cameron aka Captai ... read more >

Disc Quantity: 1
Release date: 2020-11-27
Item # : 539338
Availability : 2/3 WEEKS, NOT IN STOCK

Format : CD
[login]
CERTAIN ANIMALS
SONGS TO MAKE YOU MOVE (CD)
CERTAIN ANIMALS

Rotterdam based trio Certain Animals serves you melodic rock filled with vocal harmonies. The members arent afraid to show what records theyve been listening to. Musical giants from the 60s and 70s are spinning on a daily basis on their pick-ups. The Beatles, Beach Boys, Neil Young, Crosby, Stills & Nash and Electric Light Orchestra are regular ... read more >

Disc Quantity: 1
Release date: 2020-10-02
Item # : 542272
Availability : 2/3 WEEKS, NOT IN STOCK

Format : CD
[login]
BARRE, MARTIN
AWAY WITH WORDS (CD)
PURPLE PYRAMID

Deluxe reissue of the 2013 album from legendary Jethro Tull guitarist Martin Barre featuring all new artwork!This album showcases Barre's unique skills as a musical arranger, blending original compositions with songs from the Tull catalog!CD comes packaged in a digipak with 2 rare bonus tracks

Disc Quantity: 1
Release date: 2020-08-21
Item # : 542212
Availability : 2/3 WEEKS, NOT IN STOCK

Format : CD
[login]
OLSON, MARK -& INGUNN RINGVOLD-
MAGDALEN ACCEPTS THE INVITATION (CD)
FIESTA RED

This third collaboration between Americana pioneer Mark Olson (Jayhawks) and Norwegian singer/multi-instrumentalist Ingunn Ringvold mines a Death Valley isolation chamber folk/pop sound awash with dramatic darkness and vivid light. While continuing along the Americana-cobbled roads they took on their first two albums, the husband-and-wife duo ... read more >

Disc Quantity: 1
Release date: 2020-06-12
Item # : 541975
Availability : 2/3 WEEKS, NOT IN STOCK

Format : CD
[login]
REVOLUTION WITHIN
CHAOS (CD)
RASTILHO

"Chaos" is Revolution Within (RW) 's 4th album. Considered by many as one of the most hardworking and profitable bands in Portuguese Metal,having already shared the stage with some of the great names in international Metal scene, in 2020 RW releases probably their best album!With a new and reinvigorated line up that includes Raaa in the voice; ... read more >

Disc Quantity: 1
Release date: 2020-10-30
Item # : 541852
Availability : 2/3 WEEKS, NOT IN STOCK

Format : CD
[login]
CLEMENT, IAN
SEE ME IN SYNCHRONICITY (CD) NEW
DOX

Sophomore solo album See Me in Synchronicity by Wallace Vanborn front man Ian Clement. Going into the new year, Ian Clement can breathe a sigh of relief. While Wallace Vanborn's recently released 4th album is garnering high praise from supporters and critics alike, Ian's solo career is also back on track with his second album See Me in Synchron ... read more >

Disc Quantity: 1
Release date: 2020-10-02
Item # : 539969
Availability : 2/3 WEEKS, NOT IN STOCK

Format : CD
[login]
HOUSE OF LORDS
ANTHOLOGY (CD)
DEADLINE

A stellar compilation of rare demos and live recordings from power metal heroes House Of Lords - now available for the first time ever on vinyl!With former members of Quiet Riot, Giuffria & Alice Cooper, HOL do power metal right - just check out "Dangerous Woman," "Chains Of Love" plus their incredible cover of Blind Faiths "Cant Find My Way Ho ... read more >

Disc Quantity: 1
Release date: 2020-10-09
Item # : 541003
Availability : 2/3 WEEKS, NOT IN STOCK

Format : CD
[login]
SKY, CHRISTOPHER
WHAT IT IS, IT ISN'T (CD)
AAGOO

Christopher Skys new album "What it is, it isnt" was written as a transitional piece from purely ambient and contemporary classical music to a more rhythmic and beat driven project. The album originally started in 2018 as songs for the follow up to "Vastness" but was put away for another time. After some tours, some releases and some time off C ... read more >

Disc Quantity: 1
Release date: 2020-03-20
Item # : 540650
Availability : 2/3 WEEKS, NOT IN STOCK

Format : CD
[login]
T.S.O.L.
BENEATH THE SHADOWS (GOLD FOIL EDITION) (CD)
DINK

Following on from the reissue of the classic debut album Dance With Me in 2019, Beneath The Shadows is the second album by Long Beach punk band T.S.O.L. (True Sounds of Liberty). Originally released on Alternative Tentacles in 1983, the album hasnt been available since 2001 when it was re-issued by The Offsprings Nitro Records. This reissue ver ... read more >

Disc Quantity: 1
Release date: 2020-09-11
Item # : 540441
Availability : 2/3 WEEKS, NOT IN STOCK

Format : CD
[login]
COOPER, MIKE
TROPICAL GOTHIC (CD)
DISCREPANT

CD version of Mike Coopers now classic 2018s Tropical Gothic - now releasedwith a bonus live performance recorded at Londons Caf Oto.

Disc Quantity: 2
Release date: 2020-03-27
Item # : 540439
Availability : 2/3 WEEKS, NOT IN STOCK

Format : CD
[login]
BACKSTREET ABORTIONS, THE
THE BACKSTREET ABORTIONS (CD)
DINK

The Backstreet Abortions were (thankfully) born into this world in 2017 when three members of UK-82 D-Beat punk legends The Varukers and also Sick On The Bus decided to put music to guitarist Biffs wife Jesse's lyrics about abortion, drugs and domestic violence. The music is straight to the point punk in the vein of Angry Samoans and The Exploi ... read more >

Disc Quantity: 1
Release date: 2020-09-11
Item # : 540444
Availability : 2/3 WEEKS, NOT IN STOCK

Format : CD
[login]
VARIOUS
BORN TO LOVE YOU - JAMAICAN LOVE SONGS (CD)
KINGSTON SOUNDS

Jamaican love songs were a constant in the ever evolving sounds and journeys that reggae music took us on, from ska to rocksteady to the early reggae sounds of the late 1960s early 1970s. We have complied a great selection of songs that all deal with that timeless subject matter. Max Romeos heartfelt Sometimes opens our set in fine style, known ... read more >

Disc Quantity: 1
Release date: 2020-03-20
Item # : 540202
Availability : 2/3 WEEKS, NOT IN STOCK

Format : CD
[login]
SOFT KILL
DEAD KIDS R.I.P. CITY (LP) NEW
CERCLE SOCIAL

Yellow vinyl in gatefold sleeve, limited to 500 copies for retail. Two years in the making, desperate, redemptive, its contrast of light and shadow favoring the latter, Dead Kids, R.I.P. City is like no other album in the genre, a kind of doom pop Drugstore Cowboy featuring the brave and abandoned, the tender and the afflicted, all teetering i ... read more >

Disc Quantity: 2
Release date: 2020-11-20
Item # : 544038
Availability : 2/3 WEEKS, NOT IN STOCK

Format : LP
[login]
SONIC'S RENDEZVOUS BAND
NO SLEEP TILL YPSILANTI (LP) NEW
BANG!

Recently discovered ultra rare tape of a set by the legendary Detroit super group recorded in 1976 and with excellent quality. Pre the iconic 7" single release of City Slang.This record means a historic reference since this is the origins of Sonics Rendezvous Band where the band develops a strong cross between Blues Rock and High Energy, includ ... read more >

Disc Quantity: 1
Release date: 2020-12-18
Item # : 544007
Availability : 2/3 WEEKS, NOT IN STOCK

Format : LP
[login]
SKELETON PIT
LUST TO LYNCH (LP) NEW
MDD

Straightforward powerhouse!Old-School Thrash Metal -, straight, aggressive and without compromise. If you don't feel directly transported back tothe 80s here, you never loved thrash! Without any experiments the trio also goes to the point on their second album.Already with their debut, the band managed to gain a kind of cult factor within a ver ... read more >

Disc Quantity: 1
Release date: 2020-10-23
Item # : 544021
Availability : 2/3 WEEKS, NOT IN STOCK

Format : LP
[login]
AGRESSION
BEST OF (LP) NEW
MYSTIC

The best of AGRESSION on Mystic, pulled from their 2 albums and all the 7"s and compilation stuff.

Disc Quantity: 1
Release date: 2020-10-02
Item # : 450696
Availability : 2/3 WEEKS, NOT IN STOCK

Format : LP
[login]
TRAVOLTAS
TEENBEAT (LP) NEW
STARDUMB

The Travoltas third and best selling album Teenbeat (featuring the hits Pray For Sun and You Got What I Need) turned 20 in 2020, which is celebrated here with the albums first-time-ever vinyl release! Featuring brand new liner notes by Kurt Baker.

Disc Quantity: 1
Release date: 2020-10-16
Item # : 542102
Availability : 2/3 WEEKS, NOT IN STOCK

Format : LP
[login]
RATS ON RAFTS
EXCERPTS FROM CHAPTER 3: THE MIND RUNS.... (LP) NEW
KURIOUS

Full title: Excerpts From Chapter 3: The Mind Runs A Net Of Rabbit Paths.The Rotterdam based Psych/Post-punk group Rats on Rafts with their new and most textured record to date "Excerpts From Chapter 3: The Mind Runs A Net Of Rabbit Paths". The albums name refers to the period between their previous and this new third album. The album is layere ... read more >

Disc Quantity: 1
Release date: 2021-01-29
Item # : 543943
Availability : 2/3 WEEKS, NOT IN STOCK

Format : LP
[login]
ORGANIZATSIYA
A L'HOMBRE DES ROCHES (LP) NEW
KNEKELHUIS

An extraordinary twilight world opens while listening to Organizatisya. Adventurous yet humble, they push the limits towards the unknown. One things for sure, its fresher than the juiciest peach on a perfect summer day.Organizatsiya hail from Lyon, France. Leo and Zoe clearly have strong roots in folk and acoustic music. These old worlds blend ... read more >

Disc Quantity: 1
Release date: 2020-10-16
Item # : 543961
Availability : 2/3 WEEKS, NOT IN STOCK

Format : LP
[login]
FARATUBEN
SIRA KURA (LP) NEW
SUBTERRANIA

The music of Faratuben is clearly from this millennium with lots of synthesizers and clubbeats, but still rooted in the traditions from the bobo-villages, that the 3 malian musicians were taught by their father. With their debut album from 2018, Sira Kura (new direction), the band tells a story of social injustice in their native Mali, where th ... read more >

Disc Quantity: 2
Release date: 2020-11-13
Item # : 543473
Availability : 2/3 WEEKS, NOT IN STOCK

Format : LP
[login]
WE STOOD LIKE KINGS
CLASSIC RE:WORKS (LP)
KAPITAN PLATTE

Neoclassical post-rockers We Stood Like Kings saw the light of day in 2011. Almost a decade and 250 shows all over Europe later, this 4-piece piano-based band hailing from Brussels has become a reference act in live soundtracks to silent cinema, breathing new life into well-chosen masterworks of the seventh art. Three movie concerts (BERLIN 192 ... read more >

Disc Quantity: 1
Release date: 2020-10-02
Item # : 543913
Availability : 2/3 WEEKS, NOT IN STOCK

Format : LP
[login]
SHUFFLE AND BANG
ISLAND BOP (LP)
PIRATES PRESS

SHUFFLE AND BANG is comprised of drummer KOREY "KINGSTON" HORN and his father KIM "POPS" HORN combining KOREYs Jamaican Ska and Reggae background with POPSs classic Jazz background. If youre a fan of PIRATES PRESS RECORDS and our extended family, KOREYs name might ring a bell. Thats because hes played with artists over the years such as THE AGG ... read more >

Disc Quantity: 1
Release date: 2020-10-20
Item # : 543911
Availability : 2/3 WEEKS, NOT IN STOCK

Format : LP
[login]
PAPILA
TOMORROW I'LL COME VISIT YOU AND RETURN YOUR RECORDS (LP)
KAPITAN PLATTE

Palila's second EP comes combined with their debut EP which was sold out shortly after its release in late summer 2019. This new double-EP offers a wide range of sounds: From calm grooves and Neil-Young-references through lighthearted Grunge patterns up to their post-punk airiness which reminds one of Built to Spill, Dinosaur Jr. or Wilco. Tomo ... read more >

Disc Quantity: 1
Release date: 2020-10-09
Item # : 543914
Availability : 2/3 WEEKS, NOT IN STOCK

Format : LP
[login]
VIBRATORS & CHRIS SPEDDING
MARS CASINO (LP)
CLEOPATRA

British guitar icon Chris Spedding joins UK punk legends The Vibrators on the band's newest studio album!This album reunites the original line-up of Knox on vocals and guitar, John Ellis on guitar, Pat Collier on bass and Eddie on drums!Spedding first recorded with The Vibrators on the 1976 single "Pogo Dancing!"Available in both digipak CD and ... read more >

Disc Quantity: 1
Release date: 2020-11-20
Item # : 543812
Availability : 2/3 WEEKS, NOT IN STOCK

Format : LP
[login]
SUBHEIM
POLIS (LP)
DENOVALI

Subheim adds a new chapter to his catalog of shadowy raves with Polis - the fourth long player.Though this is clearly Subheim working at a new level, listeners will recognize the sound of POLIS instantly as his, with both hints of the IDM/electronica of Approach era and the unmistaken human element that is present in all his work. The natural, ... read more >

Disc Quantity: 1
Release date: 2020-10-30
Item # : 543795
Availability : 2/3 WEEKS, NOT IN STOCK

Format : LP
[login]
SAFFRONKEIRA & PAOLO FRESU
IN ORIGINE: THE FIELD OF REPENTANCE (LP)
DENOVALI

""In Origine: The Field of Repentance"" is a concept album dealing with the origin of man and its impact on the cycle of creation and destruction which drives the evolution of the universe. This time Caria invited one of the world's major trumpeters, prolific Sardinian jazz artist Paolo Fresu to collaborate on the album. Fresu's unique trumpet ... read more >

Disc Quantity: 2
Release date: 2020-10-30
Item # : 543793
Availability : 2/3 WEEKS, NOT IN STOCK

Format : LP
[login]
PRAIRIE
AND THE BIRD SAID: CUT ME OPEN AND SING ME (LP)
DENOVALI

Prairie is the project of multi-instrumentalist and producer Marc Jacobs, hailing from Brussels with roots in The Netherlands. On stage, Prairie plays with two or three musicians and together they re-create a free association of musical ideas and atmospheres. Prairie has played in selected venues and festivals across Europe and for instance to ... read more >

Disc Quantity: 1
Release date: 2020-10-30
Item # : 543791
Availability : 2/3 WEEKS, NOT IN STOCK

Format : LP
[login]
MILLER, GRAEME -& STEVE HILL-
THE CARRIER FREQUENCY (LP)
FINDERS KEEPERS

From the sonic workbench of the very same bedsit-situationists that created the haunting 1983 music to The Moomins TV animation comes the eventual isolated music release to this pioneering theatrical spectacle of truly mythical status. The Carrier Frequency (1984) was a legendary stage work that emerged from the collaboration between the influ ... read more >

Disc Quantity: 1
Release date: 2020-10-02
Item # : 543788
Availability : 2/3 WEEKS, NOT IN STOCK

Format : LP
[login]
FELBM
TAPE 3/TAPE 4 (LP)
SOUNDWAY

Following on from his previous debut album Tape 1/Tape 2 on Soundway, Felbm delivers Tape 3/Tape 4 : an intimate, emotional, lilting and melodic solo project.These 14 lo-fi, instrumental, jazz-infused sketches were written on guitar, with cascading keyboards, vibraphone and drum machine. Possessing a restorative and soothing quality, it goes so ... read more >

Disc Quantity: 1
Release date: 2020-10-16
Item # : 543789
Availability : 2/3 WEEKS, NOT IN STOCK

Format : LP
[login]
TIME RIFT
ETERNAL ROCK (LP)
DYING VICTIMS

Eternal Rock is loud and rocking, but chock full of memorable hooks, riffs, and melodies. Its the perfect soundtrack to shotgunning Colt 45s and snorting speed in your local arena parking lot before seeing Blue Oyster Cult. Lace up your sneakers, zip up your stonewashed jeans, and be sure to remind your neighborhood prep that disco still sucks! ... read more >

Disc Quantity: 1
Release date: 2020-11-13
Item # : 543751
Availability : 2/3 WEEKS, NOT IN STOCK

Format : LP
[login]
SNODGRASS, JON
TACE (LP)
A-F

This collection of rock and roll songs pays homage to those that helped mold him into a songwriting machine including The Beatles, ALL, Uncle Tupelo, The Replacements, Husker du, DWarren Zevon, Kris Kristofferson, Merle Haggard, Waylon Jennings, Cheap Trick, The Cure, X, and Jawbreaker among others. Snodgrass is a man of collaborations and this ... read more >

Disc Quantity: 1
Release date: 2020-10-09
Item # : 543488
Availability : 2/3 WEEKS, NOT IN STOCK

Format : LP
[login]
MEGATON SWORD
BLOOD HAILS STEEL - STEEL HAILS FIRE (LP)
DYING VICTIMS

Hailing from Niralet once again, Epic Heavy Metal Warriors Megaton Sword return with 8 new tunes.

Disc Quantity: 1
Release date: 2020-11-13
Item # : 543749
Availability : 2/3 WEEKS, NOT IN STOCK

Format : LP
[login]
MANEL, ZE -& 2M G-B-
TUSTUMUNHOS DI AONTI... (LP)
NEW DAWN

Originally released in 1982, on Cobiana Records.Limited deluxe version of 500 copies on 180 gram vinyl, with insert and tip-on cover.Tustumnhos di Aonti can be defined as "a testimony of the weakness of yesterday." The album is an African Groove made with European instruments, but with its heart and soul deeply grounded in Guinea-Bissau. The ei ... read more >

Disc Quantity: 1
Release date: 2020-10-02
Item # : 543773
Availability : 2/3 WEEKS, NOT IN STOCK

Format : LP
[login]
MAD BUTCHER
METAL LIGHTNING ATTACK (LP)
DYING VICTIMS

While it would seem that MAD BUTCHER were inspired by Germanys legendary Destruction, the truth is rather the other way around: MAD BUTCHER predated Destruction by a number of years, and began even earlier than Teutonic metal mainstays Accept, Steeler, Grave Digger, and Living Death. As such, they were one of the first real metal bands in Germa ... read more >

Disc Quantity: 1
Release date: 2020-11-13
Item # : 543754
Availability : 2/3 WEEKS, NOT IN STOCK

Format : LP
[login]
ASTROM, KRISTOFER
HARD TIMES (LP)
STARTRACKS

Kristofer Astrom returns to the Northern Blues with his new album "Hard Times" - the melancholic Scandinavian version of the Americana genre.For 20 years already Astrom embodies the popular Nordic songwriter from Sweden.Following three band albums ("Go, Went, Gone" 1998, "Leaving Songs" and "Northern Blues" 2001) he began a phase when he conce ... read more >

Disc Quantity: 1
Release date: 2020-11-06
Item # : 543744
Availability : 2/3 WEEKS, NOT IN STOCK

Format : LP
[login]
PROBATION
VIOLATE (LP)
WTF

Established early 2016. Throw a vocalist/bass player from the metal scene, a guitar player from the hardcore scene and a drummer from the punk/trash scene in a blender and what do you get? PROBATION! The heaviness of Crowbar, the dark edge of Kickback, the nineties groove of Machine Head and the speed of bands like Terror. Bands like Ringworm, ... read more >

Disc Quantity: 1
Release date: 2020-09-25
Item # : 540617
Availability : 2/3 WEEKS, NOT IN STOCK

Format : LP
[login]
HASS
MACHT KAPUTT, WAS LANGST KAPUTT IST (LP)
AGGRESSIVE PUNK

After almost 40 years of band history, HASS make their mark in German Punkrock once again. ,No future" is long gone, and that's exactly the reason why in 2020 the demand of the album title is still relevant: Macht kaputt,was langst kaputt ist!

Disc Quantity: 1
Release date: 2020-10-23
Item # : 543684
Availability : 2/3 WEEKS, NOT IN STOCK

Format : LP
[login]
WICKETKEEPER
SHONK (LP)
MERITORIO

Fourteen tracks of DIY outsider guitar-pop with nods to Pavement and Sebadoh.

Disc Quantity: 1
Release date: 2020-10-16
Item # : 543679
Availability : 2/3 WEEKS, NOT IN STOCK

Format : LP
[login]
MANGES, THE
PUNK ROCK ADDIO (LP)
STRIPED

The Manges fifth studio album, produced by Lorenzo Moretti and Danilo Silvestri, the minds behind the success of Giuda. 1234 Ramones style punk rock, including a song written by CJ Ramone and a punk cover of folk artist William Elliott Whitmore.

Disc Quantity: 1
Release date: 2020-10-09
Item # : 543655
Availability : 2/3 WEEKS, NOT IN STOCK

Format : LP
[login]
BROKENRAIL
BEAUTIFUL CHAOS (LP)
CLEOPATRA

The long awaited new album from one of the most exciting young metal acts on the scene today, Alabama's BrokenRail!Beautiful Chaos showcases both the strengths and diversity of this incredible band with stellar musicianship, powerful vocals, melodic ballads, and of course some of the heaviest, horns-in-the-air metal riffs you're likely to hear ... read more >

Disc Quantity: 2
Release date: 2020-11-13
Item # : 543644
Availability : 2/3 WEEKS, NOT IN STOCK

Format : LP
[login]
WHITE MAGICIAN
DEALERS OF DIVINITY (LP)
CRUZ DEL SUR

Classic, mystical metal with a high dosage of 70s rock influences and unparalleled guitar work!On their first LP, Dealers of Divinity, Detroit, Michigans White Magician seamlessly blend the magic(k) of BlueOyster Cult with the spellbinding glory of Mercyful Fate!The title for White Magicians first full-length, Dealers of Divinity, depicts three ... read more >

Disc Quantity: 1
Release date: 2020-11-20
Item # : 543591
Availability : 2/3 WEEKS, NOT IN STOCK

Format : LP
[login]
TIBBS, THE
ANOTHER SHOT FIRED (LP)
RECORD KICKS

Recorded at Electric Monkeys in Amsterdam, produced by Paul Willemsen (Lefties Soul Connection, Michelle David & The Gospel Sessions) and mastered in Nashville by soul veteran Bob Holsen, who used to cut vinyl for Motown back in the day."Another Shot Fired" is the second studio album from the Dutch soul combo and introduces a new singer to the ... read more >

Disc Quantity: 1
Release date: 2020-10-20
Item # : 543610
Availability : 2/3 WEEKS, NOT IN STOCK

Format : LP
[login]
SACRAMENTUM
THE COMING OF CHAOS (DELUXE) (LP)
COSMIC KEY CREATIONS

500x ultra clear with heavy gold and black splatterUpgraded stock for the jacket and insert, black flood inside pocket, metallic gold hotfoil, 180 gram splatter vinyl

Disc Quantity: 1
Release date: 2020-09-25
Item # : 516062
Availability : 2/3 WEEKS, NOT IN STOCK

Format : LP
[login]
REAPERS, THE
KILL 'EM ALL (LP)
REBELLION

Surprising both friend and foe with last years smashing debut LP "RIP IT UP" for REBELLION RECORDS, THE REAPERS (Utrecht/Rotterdam) are already back for another round of anti-social insanity and savagery, taking no prisoners this time around as the Dutch lads are out to... "KILL EM ALL"!

Disc Quantity: 1
Release date: 2020-10-09
Item # : 543575
Availability : 2/3 WEEKS, NOT IN STOCK

Format : LP
[login]
NEUZETSLICHE BODENBELAGE
DER GROSSE PREIS (LP)
BUREAU B

The musical vehicle of Niklas Wandt and Joshua Gottmanns. They released a single - Ich verliebe mich nie - in 2018 and an EP entitled Leben in 2019 on the Duesseldorf label Themes For Great Cities. Now the time has come for the Berlin duos long-awaited debut album. The 7 tracks comprising Der grosse preis distil the inimitable NB sound which bl ... read more >

Disc Quantity: 1
Release date: 2020-11-13
Item # : 543607
Availability : 2/3 WEEKS, NOT IN STOCK

Format : LP
[login]
KOVENANT, THE
SETI (LP)
COSMIC KEY CREATIONS

The first official vinyl re-issue of the "SETI" album by Norwegian industrial symphonic black metal pioneers THE KOVENANT. Originally released by Nuclear Blast in 2003. Cosmic Key Creations brings you a deluxe and limited vinyl re-issue officially licensed from The Kovenant.

Disc Quantity: 2
Release date: 2020-10-16
Item # : 543569
Availability : 2/3 WEEKS, NOT IN STOCK

Format : LP
[login]
JANITORS, THE
BACKSTREET DITTIES (LP)
REBELLION

Of course we had some superb bands like The Headliners, The Skeptics and Teenage Hearts in-between, but lets face it - weve all been waiting on some new THE JANITORS ditties, right? Well, its been seven years since the bands last 10", so of course weve been! Good news then, because despite being very much anticipated, this still pretty much com ... read more >

Disc Quantity: 1
Release date: 2020-10-30
Item # : 543573
Availability : 2/3 WEEKS, NOT IN STOCK

Format : LP
[login]
DARK QUARTERER
POMPEI (LP)
CRUZ DEL SUR

Prog-tinged epic metal from one of Italys most venerable acts!A concept album detailing the eruption of Mount Vesuvius in 79 AD, Dark Quarterer has crafted an album of highdrama and impeccable musicianship with Pompei!Playing original material was considered taboo in the early 1980s Italian metal scene. Clubs wouldnt book acts whowrote their ow ... read more >

Disc Quantity: 1
Release date: 2020-11-06
Item # : 543589
Availability : 2/3 WEEKS, NOT IN STOCK

Format : LP
[login]
HEXECUTOR
BEYOND ANY HUMAN CONCEPTION OF KNOWLEDGE (LP)
DYING VICTIMS

HEXECUTOR return with an even bolder record in their long-awaited second album, Beyond Any Human Conception of Knowledge. If its no-less-considerable predecessor pushed traditional tropes, Beyond Any Human Conception of Knowledge topples them altogether! Its all recognizably HEXECUTOR - and immediately, charismatically so - but swirling in thei ... read more >

Disc Quantity: 1
Release date: 2020-09-25
Item # : 543453
Availability : 2/3 WEEKS, NOT IN STOCK

Format : LP
[login]
EARLY MOODS
SPELLBOUND (LP)
DYING VICTIMS

Hailing from Los Angeles, EARLY MOODS formed in 2015 as an amalgamation of various experienced acts such as Rude, (ex-)Skeletal Remains, Fortress (California) and Nightmare (USA). From the beginning, the goal was simple yet sturdy: to pay homage to such classic bands as Candlemass, Witchfinder General, Pentagram, Trouble, and the almighty Black ... read more >

Disc Quantity: 1
Release date: 2020-09-25
Item # : 543457
Availability : 2/3 WEEKS, NOT IN STOCK

Format : LP
[login]
BLACKEVIL
FOREVER BAPTISED IN ETERNAL FIRE (LP)
DYING VICTIMS

At last, BLACKEVILs breakout moment arrives with their long-awaited second album, Forever Baptised in Eternal Fire. Of course, ones for astute titles, BLACKEVIL nevertheless lay it all on the line with Forever Baptised in Eternal Fire, bringing together their not-inconsiderable past with an envious present and doubtlessly damned future! Natural ... read more >

Disc Quantity: 1
Release date: 2020-09-25
Item # : 543455
Availability : 2/3 WEEKS, NOT IN STOCK

Format : LP
[login]
OVTRENOIR
FIELDS OF FIRE (LP)
CONSOULING SOUNDS

OVTRENOIR is a post metal band from Paris, France. As a first album, Fields of Fire takes further the journey that OVTRENOIR began with a monolithic Ep followed by a single track reaching for more melody.For fans of: Throane, Celeste, Ultha, White Ward, Year of noLight.

Disc Quantity: 1
Release date: 2020-10-23
Item # : 539777
Availability : 2/3 WEEKS, NOT IN STOCK

Format : LP
[login]
CROCODILE BOOGIE
A FAMILY AFFAIR (LP)
BEAST

Crocodile Boogie is Seb, Beast Records founder. Crocodile Boogie began as a solo project, just to record a few songs Seb had in mind. "A Family Affair" collects 5 titles from his own and 5 covers.Even if it began as a solo project Crocodile Boogie is here well seconded by some fine French and Australian musicians, thanks to them! Gil Riot and J ... read more >

Disc Quantity: 1
Release date: 2020-09-11
Item # : 543389
Availability : 2/3 WEEKS, NOT IN STOCK

Format : LP
[login]
ASPHODEL WINE
SLOWDANCE MACABRE (LP)
CONSOULING SOUNDS

Sarah and Zacharys universes collided in Autumn 2015, when their respective bands SubRosa and Minsk were both invited to support Cult of Luna on a West Coast U.S. tour. Upon returning home, separated by 1402 miles (2256 kilometers) every day brought more unequivocal evidence that this meeting of paths was to create something bearing far more in ... read more >

Disc Quantity: 2
Release date: 2020-10-30
Item # : 526054
Availability : 2/3 WEEKS, NOT IN STOCK

Format : LP
[login]
GET DEAD
DANCING WITH THE CURSE (LP)
FAT WRECK CHORDS

While Dancing with the Curse features Get Deads signature NorCal punk sound, balancing bombast with up-picked bounce and dirt-smudged acoustic songs, listeners will notice some curious moments. Subtle electronic flourishes lurk in songs like "Disruption," "Glitch," "Confrontation," and "Take It." The album opens with an atmospheric intro built ... read more >

Disc Quantity: 1
Release date: 2020-10-09
Item # : 543281
Availability : 2/3 WEEKS, NOT IN STOCK

Format : LP
[login]
ZITS, THE
BACK IN BLACKHEAD (LP)
FEEL IT

The Zits were a short-lived phenomenon, forming in February 1981 and disbanding upon graduation from Oakton High School in late May. Initially dubbed Nic Beery and The Zits, the group quickly shortened things to The Zits while rehearsing and playing a mix of basement parties, high school events, and community centers. Within a few months, The Z ... read more >

Disc Quantity: 1
Release date: 2020-09-25
Item # : 543152
Availability : 2/3 WEEKS, NOT IN STOCK

Format : LP
[login]
SWEEPING PROMISES
HUNGER FOR A WAY OUT (LP)
FEEL IT

Straight from the depths of an unused Boston-area concrete laboratory comes the debut of Sweeping Promises. Written and recorded with a patented "single mic technique" just before quarantine, "Hunger for a Way Out", is a post-punk leaning gem of unpolished DIY sound. The title track kicks things off in absolutely classic fashion, full of spirit ... read more >

Disc Quantity: 1
Release date: 2020-09-25
Item # : 543145
Availability : 2/3 WEEKS, NOT IN STOCK

Format : LP
[login]
NEANDER
EREMIT (LP)
THROUGH LOVE



Disc Quantity: 1
Release date: 2020-10-09
Item # : 543128
Availability : 2/3 WEEKS, NOT IN STOCK

Format : LP
[login]
MORS SUBITA
EXTINCTION ERA (LP)
OUT OF LINE

"Extinction Era" is not only the next step in the development of the band but a milestone between Modern Thrash and Melodic Death Metal."The album as a whole is quite well-balanced and versatile. Musically its the perfect mixture of beauty and brutality", guitarist Mika Lammassaari brings it straight to the point, because the album takes to an ... read more >

Disc Quantity: 1
Release date: 2020-10-30
Item # : 543086
Availability : 2/3 WEEKS, NOT IN STOCK

Format : LP
[login]
HAWKESTREL
PIONEERS OF SPACE (CV) (LP)
PURPLE PYRAMID

The brand new album from the ultimate Hawkwind alumni supergroup featuring Alan Davey, Ginger Baker, Robert Calvert, Nik Turner, Huw Lloyd-Langton, Simon House, Michael Moorcock, Paul Rudolph, Mick Slattery & Bridget Wishart!Also features special guest appearances by Todd Rundgren, Mick Taylor, L. Shankar, David Cross, Arthur Brown, Wayne Krame ... read more >

Disc Quantity: 1
Release date: 2020-10-16
Item # : 542989
Availability : 2/3 WEEKS, NOT IN STOCK

Format : LP
[login]
HAWKESTREL
PIONEERS OF SPACE (+7") (LP)
PURPLE PYRAMID

The brand new album from the ultimate Hawkwind alumni supergroup featuring Alan Davey, Ginger Baker, Robert Calvert, Nik Turner, Huw Lloyd-Langton, Simon House, Michael Moorcock, Paul Rudolph, Mick Slattery & Bridget Wishart!Also features special guest appearances by Todd Rundgren, Mick Taylor, L. Shankar, David Cross, Arthur Brown, Wayne Krame ... read more >

Disc Quantity: 2
Release date: 2020-10-16
Item # : 542988
Availability : 2/3 WEEKS, NOT IN STOCK

Format : LP
[login]
FUZZTONES
NYC (LP)
CLEOPATRA

Garage rock revivalists The Fuzztones put together an awe-inspiring homage to their home city covering some of the best bands to come out of NY's vaunted music scene!Includes Rudi Protrudi & Co.'s special twist on classics by The Ramones, The Cramps, Dead Boys, The Heartbreakers, The Fugs, Mink DeVille, Patti Smith, NY Dolls and, of course, Sin ... read more >

Disc Quantity: 1
Release date: 2020-10-16
Item # : 542994
Availability : 2/3 WEEKS, NOT IN STOCK

Format : LP
[login]
VARIOUS
HOT SAUCE, VOL. 1 (LP) NEW
HARLEM SHUFFLE

180 grams vinyl Includes a glossy 30x30cm poster insert.This is the first volume of the HOT SAUCE compilation LPs dedicated to the Trojan related UK labels between 1965 and 1975. The initial plan is for at least 3 albums of 14 titles.HOT SAUCE VOLUME 1 features Rocksteady, Boss Reggae, early Dub & early Reggae outstanding original Jamaican trac ... read more >

Disc Quantity: 1
Release date: 2020-10-16
Item # : 542945
Availability : 2/3 WEEKS, NOT IN STOCK

Format : LP
[login]
URLAUB IN POLEN
ALL (LP)
TAPETE

Urlaub in Polen have also always been a band that defies categorization. All is probably their most formally coherent album so far, but it is nevertheless anything but a work of genre: What the songs on All have in common is an architecture evoking Krautrock, developing sprawling synthesizer and guitar workouts on the foundations of finely wove ... read more >

Disc Quantity: 1
Release date: 2020-11-06
Item # : 543014
Availability : 2/3 WEEKS, NOT IN STOCK

Format : LP
[login]
REV, MARTIN
STRANGEWORLD (LP)
BUREAU B

Martin Revs fifth solo album - Strangeworld - was released on the cusp of the new millennium. The label responsible was Puu, a Finnish imprint belonging to Tommi Gronlund and Mika Vainios Sahko Recordings which came to fame in the 1990s on the strength of its uncompromising minimalist sound.Four years earlier, in 1996, Rev had unleashed See Me ... read more >

Disc Quantity: 1
Release date: 2020-10-16
Item # : 542986
Availability : 2/3 WEEKS, NOT IN STOCK

Format : LP
[login]
REV, MARTIN
SEE ME RIDIN' (LP)
BUREAU B

Martin Revs fourth solo album See Me Ridin was released on the New York label Reachout International Records (ROIR) in 1996. Received by the critics with amazement, it proved to be a watershed moment in his career. Signs of Martin Revs formative influence as an electronic music pioneer can be seen in many places. Virtually no one would have exp ... read more >

Disc Quantity: 1
Release date: 2020-10-16
Item # : 542984
Availability : 2/3 WEEKS, NOT IN STOCK

Format : LP
[login]
KLOOT PER W
NUITS BLANCHES (10") (EP)
JEZUS FACTORY



Disc Quantity: 1
Release date: 2020-09-25
Item # : 541790
Availability : 2/3 WEEKS, NOT IN STOCK

Format : EP
[login]
JAIME & NAIR
JAIME & NAIR (LP)
VAMPISOUL

The self-titled debut by the duo Jaime & Nair is a revelation of all sorts. Released in 1974 on CID underthe influence of albums like "Clube Da Esquina" it is an expressive album full of charm through a gesture ofswing. It shows an overall dreamy lullaby vibe with subtle touches of Brazilian folk and features well-known artists such as Wilson D ... read more >

Disc Quantity: 1
Release date: 2020-10-09
Item # : 542928
Availability : 2/3 WEEKS, NOT IN STOCK

Format : LP
[login]
CHIPSVINGERS, JOERI
DE AVONTUREN VAN JOERI CHIPSVINGERS (LP)
FONS

Joeri leeft. Toefje dipsaus op de neus. Joeri beleeft. Avonturen, en vertaalt deze naar deuntjes die hij met zijn glinsterende, oranjerode vingertjes neer kruimelt op gezouten perkament. In tijden van groentechips en sojacrackers is hij uw maatje teveel. Tortilladriehoek geblokkeerd in uw bek? Bolognese ontkenners over de vloer? Misdaden tegen ... read more >

Disc Quantity: 1
Release date: 2020-10-16
Item # : 542138
Availability : 2/3 WEEKS, NOT IN STOCK

Format : LP
[login]
BLAKE, TIM
CRYSTAL MACHINE (LP)
VAMPISOUL

Hold your body and mind belts, and immerse yourself into a cornerstone of cosmic music in a doubleremastered vinyl - one them filled with rarities - called "Crystal Machine" by the visionary Tim Blake, English composer and synthesizer master.Recorded in 1976/7, it remains echoing as a timeless effort, pretty much still alive. This is a deadly s ... read more >

Disc Quantity: 2
Release date: 2020-10-09
Item # : 542929
Availability : 2/3 WEEKS, NOT IN STOCK

Format : LP
[login]
ADOLESCENTS
RUSSIAN SPIDER DUMP (LP)
CLEOPATRA

Brand new studio album from SoCal hardcore punk icons, Adolescents!The album pays tribute to the band's influences and peers with cover versions of Germs, Redd Kross, The Dickies, Spirit, and many more obscure gems!This is the first Adolescents album released since the passing of founding member and bassist Steve Soto who was memorialized by Gr ... read more >

Disc Quantity: 1
Release date: 2020-10-23
Item # : 543010
Availability : 2/3 WEEKS, NOT IN STOCK

Format : LP
[login]
ROBOTS, LES
PROJECT WORLD CONTROL (LP)
BICKERTON

Who the heck are Les Robots? Where do they come from? There's a legend that says Les Robots are programmed masterminds D.V.R. and R-JoHN, two entities created in Mars' underground secret cities in the future that ended in The present day Earth Netherlands being enslaved by pop mistress Fleur. We may never know who created Les Robots but we do k ... read more >

Disc Quantity: 1
Release date: 2020-10-02
Item # : 542920
Availability : 2/3 WEEKS, NOT IN STOCK

Format : LP
[login]
KJELLVANDER, CHRISTIAN
ABOUT LOVE AND LOVING AGAIN (LP)
TAPETE

"Christian Kjellvander's voice reminds me of Nick Cave, Bill Calahan, and a somber Chris Isaac. His voice drifts around like an angel and lands right where it should. Beautiful arrangements, great performances and songwriting. 'About Love and Loving Again' is a timeless record that will still sound good in fifty years."

Disc Quantity: 1
Release date: 2020-10-30
Item # : 542775
Availability : 2/3 WEEKS, NOT IN STOCK

Format : LP
[login]
FLEUR
FLEUR (LP) NEW
BICKERTON

Fleur proyect was born some time ago when Arjan Spies and Dave Von Raven (The Kik) were recording some tracks for their instro-rock combo Les Robots and they realized they had some music that deserved to be played along a beautiful voice, that's when they contacted Dutch singer and musician Floor Elman aka "Fleur" and magic was created! Two fas ... read more >

Disc Quantity: 1
Release date: 2020-10-02
Item # : 542918
Availability : 2/3 WEEKS, NOT IN STOCK

Format : LP
[login]
FREISCHLADER BAND, HENRIK
MISSING PIECES (LP)
CABLE CAR

MISSING PIECES speaks for itself - the new studio album by the Henrik Freischlader Band can be seen as acontinuation of the previous album HANDS ON THE PUZZLE, as it delivers 13 missing parts that complete the overallpicture. Recorded live at the Megaphone Recording Studio by Martin Meinschfer with the finest old schoolequipment, the songs soun ... read more >

Disc Quantity: 2
Release date: 2020-09-25
Item # : 542733
Availability : 2/3 WEEKS, NOT IN STOCK

Format : LP
[login]
FORT NOT
THE CLUB IS OPEN (LP)
MERITORIO

Fort Not remain true to a more defined Pavement style of jangled guitars, that perfectly restrains itself from absolute take-off and consequently luxuriates in jangly indie-pop cool

Disc Quantity: 1
Release date: 2020-10-16
Item # : 542734
Availability : 2/3 WEEKS, NOT IN STOCK

Format : LP
[login]
4 SKINS
WONDERFUL WORLD (BEST OF) (LP)
STEP ONE

16 of the most popular songs from the most iconic and legendary Oi! band of the 1980 on this 12" LP.These 4 lads always stood a good head and shoulders above any of their peers at that time in the Punk/Oi! scene.Amazing compilation.

Disc Quantity: 1
Release date: 2020-10-15
Item # : 542726
Availability : 2/3 WEEKS, NOT IN STOCK

Format : LP
[login]
LA'S, THE
1986-1987 - CALLIN' ALL (LP)
VIPER

With so much mythologising around the bands early recordings, and their eventual disappearance, Viper are proud to present the songs which appeared thirty years ago on The first La's album, only as nature intended- authentic, endearing and quite simply magical. Amongst many highlights is the first ever recording of There She Goes, 'Live'- now c ... read more >

Disc Quantity: 1
Release date: 2020-10-02
Item # : 542679
Availability : 2/3 WEEKS, NOT IN STOCK

Format : LP
[login]
LA'S, THE
1985-1986 (LP)
VIPER

These earliest La's recordings that now appear here on limited edition vinyl are raw & spirited, defining a unique, creative time in the bands history and firmly point the way to future success.'Had The La's been able to accommodate Badger and Mavers could world domination have been far away?'MOJO(Sleeve notes include an exclusive interview wit ... read more >

Disc Quantity: 1
Release date: 2020-10-02
Item # : 542678
Availability : 2/3 WEEKS, NOT IN STOCK

Format : LP
[login]
CALIBRO 35
OGNI RIFERIMENTO... (LP)
RECORD KICKS

Completing the trilogy of Calibro 35s reissues, Record Kicks proudly presents "Any Resemblance To Real Persons Or Actual Facts Is Purely Coincidental", the third album by Italian cinematic funk heroes CALIBRO 35, whose title track was sampled by Dr.Dre in "One Shot One Kill" featuring Snoop Dog in his 2015 "Compton" album.

Disc Quantity: 1
Release date: 2020-12-04
Item # : 542675
Availability : 2/3 WEEKS, NOT IN STOCK

Format : LP
[login]
CALIBRO 35
RITORNANO QUELLI DI... (LP)
RECORD KICKS

the reissue of CALIBRO 35s second studio album "Ritornano Quelli Di (The Return of)" a part of a trilogy of reissues of the Italian cinematic funk combo first albums.

Disc Quantity: 2
Release date: 2020-11-06
Item # : 542674
Availability : 2/3 WEEKS, NOT IN STOCK

Format : LP
[login]
CALIBRO 35
CALIBRO 35 (LP)
RECORD KICKS

the reissue of CALIBRO 35 self-titled legendary debut full length. The publication is part of a trilogy that will see the Milan label reissuing on wax and digitally the first 3 mega in-demand albums of the Italian cinematic-funk cult band.

Disc Quantity: 2
Release date: 2020-10-02
Item # : 542673
Availability : 2/3 WEEKS, NOT IN STOCK

Format : LP
[login]
ROSETTA STONE
CRYPTOLOGY (LP)
CLEOPATRA

Gothic mastermind, Porl King, returns with an excellent new Rosetta Stone album that will take fans back to goth's heyday!King's songwriting has only grown stronger since his debut in the early 90s and these 10 original tracks demonstrate it fully!Available on both CD as well as vinyl in your choice of PURPLE or classic BLACK!Look for a compreh ... read more >

Disc Quantity: 1
Release date: 2020-09-25
Item # : 542662
Availability : 2/3 WEEKS, NOT IN STOCK

Format : LP
[login]
HOMETOWN CREW
NOTHING LASTS FOREVER (LP)
POSITIVE AND FOCUSED

Hometown Crew is a 5-piece Youth Crew/Hardcore Punk band from Weert, The Netherlands.For fans of: Bane, Ten Yard Fight, Have Heart, Carry On."Radiates a passion, urgency and sincerity that reminds me of why I was drawn to Hardcore in the first place; YEARLIST MATERIAL" - Aardschok Magazine "Future Local Legends" - Greg Bennick; Trial, Bystander

Disc Quantity: 1
Release date: 2020-11-01
Item # : 542672
Availability : 2/3 WEEKS, NOT IN STOCK

Format : LP
[login]
SANISIDRO
A LO PESAU, A LO BAYO Y A LO LLANO (LP)
SLOVENLY

It's exceedingly common to hear certain music referred to as "a trip." This "trip" could mean the music seems to take the listener places, or that it's redolent of certain psychoactive mind-altering substances. But this new LP from SanIsidro, aka Isidro Rubio de Valencia (formerly of VENEREANS and garage legends WAU y los ARRRGHS!!!) is both of ... read more >

Disc Quantity: 1
Release date: 2020-10-09
Item # : 542596
Availability : 2/3 WEEKS, NOT IN STOCK

Format : LP
[login]
WILLIAMSON, JAMES/DENIZ TEK
TWO TO ONE (LP)
CLEOPATRA

2 fathers of garage punk join forces for the first time ever on this odds-defying, razor sharp album!James Williamson was the founding guitarist for one of the most iconic and influential US bands of all-time, The Stooges, while Deniz Tek fronted one of Australia's very first punk bands, the revered Radio Birdman!Features 11 all-new original co ... read more >

Disc Quantity: 1
Release date: 2020-09-18
Item # : 542581
Availability : 2/3 WEEKS, NOT IN STOCK

Format : LP
[login]
SORBET
LIFE VARIATIONS (12")
BUREAU B

SORBET is a new project from producer, drummer & vocalist Chris W Ryan (Robocobra Quartet).The first release via Bureau B, "Life Variations" is a suite of three tracks borne from the same musical seed."Every time I sat at the piano I played that same chord progression and it felt never-ending. It felt like I could play the same two chords for a ... read more >

Disc Quantity: 1
Release date: 2020-09-25
Item # : 542493
Availability : 2/3 WEEKS, NOT IN STOCK

Format : 12"
[login]
SNARLIN' YARNS
BREAK YOUR HEART (LP)
DIAL BACK SOUND

"Its never the same river twice," says Mara Brown, fiddle-vocalist and songwriter for Ogden, Utahs alt-bluegrass and improv poetry quartet Snarlin Yarns. Shes right. You could be in the same geographical location, with familiar attributes and scenery. Yet, while afloat the underside shifts rocks, deposits and foundation. When you get back in ne ... read more >

Disc Quantity: 1
Release date: 2020-09-18
Item # : 542453
Availability : 2/3 WEEKS, NOT IN STOCK

Format : LP
[login]
CAPTAIN SKY
THE ADVENTURES OF CAPTAIN SKY (LP)
PAST DUE

Captain Sky occupies a unique place in the history of Chicago dance music. His cosmic funk was celebrated from coast to coast, inspiring hip-hop producers and house DJs alike. His most influential song, the quirky "Super Sporm," was sampled by such heavy-hitters as Wu-Tang Clan, Salt-N-Pepa, Boogie Down Productions, Public Enemy, 2Pac, De La So ... read more >

Disc Quantity: 1
Release date: 2020-10-30
Item # : 539337
Availability : 2/3 WEEKS, NOT IN STOCK

Format : LP
[login]
CAPTAIN SKY
POP GOES CAPTAIN (LP)
PAST DUE

Captain Skys first album, "The Adventures of Captain Sky," is a cult classic that inspired countless hip-hop artists from the East Coast to the West, but his second album, "Pop Goes The Captain," resulted in his highest-charting single, the deep and cosmic disco favorite "Moonchild."By the time this record was released, Daryl Cameron aka Captai ... read more >

Disc Quantity: 1
Release date: 2020-10-30
Item # : 539339
Availability : 2/3 WEEKS, NOT IN STOCK

Format : LP
[login]
LOCAL H
LIFERS (LP)
G&P

LIFERS is the highly anticipated ninth studio album from iconic alt-rock duo, Local H. Its their first full-length record in five years, and coincides with the bands 30th anniversary. Recorded by the legendary Steve Albini (Nirvana, Cheap Trick) and the bands longtime accomplice Andy Gerber, the record features mixing by J. Robbins, and contr ... read more >

Disc Quantity: 2
Release date: 2020-07-19
Item # : 542425
Availability : 2/3 WEEKS, NOT IN STOCK

Format : LP
[login]
CERTAIN ANIMALS
SONGS TO MAKE YOU MOVE (LP)
CERTAIN ANIMALS

Rotterdam based trio Certain Animals serves you melodic rock filled with vocal harmonies. The members arent afraid to show what records theyve been listening to. Musical giants from the 60s and 70s are spinning on a daily basis on their pick-ups. The Beatles, Beach Boys, Neil Young, Crosby, Stills & Nash and Electric Light Orchestra are regular ... read more >

Disc Quantity: 1
Release date: 2020-10-02
Item # : 542273
Availability : 2/3 WEEKS, NOT IN STOCK

Format : LP
[login]
D.I.
FLASHBACK FAVORITES (LP)
CLEOPATRA

The bad boys of SoCal punk rock return from a long hiatus to offer this excellent covers album!Features punked-out versions of classics by Fleetwood Mac, The Guess Who, KISS, Deep Purple, Blondie, Depeche Mode and more!This is the first full-length studio album the band has released since 2007!

Disc Quantity: 1
Release date: 2020-07-14
Item # : 542125
Availability : 2/3 WEEKS, NOT IN STOCK

Format : LP
[login]
NOFX
THE DECLINE LIVE AT RED ROCKS (12") NEW
FAT WRECK CHORDS

It has been more than 20 years since NOFX released arguably one of the most important (and looooooongest) song in punk rock history. While the world was a very different place way back in 1999, "The Decline" is still just as relevant (if not more-so) today. After years of teasing to release a live version of this nearly 20 minutes opus in its e ... read more >

Disc Quantity: 1
Release date: 2020-10-02
Item # : 542030
Availability : 2/3 WEEKS, NOT IN STOCK

Format : 12"
[login]
SHRINKWRAP KILLERS
PARENTS + FBI = CAHOOTS (LP)
ROCKSTAR

With their debut album "Parents + FBI = Cahoots", Shrinkwrap Killers out of Oakland bring a load of paranoia and conspiracies to the picnic table. The sun may be shining, but the melodies in the guise of 80s Dark Wave / Synth Punk are eerily beautiful enough to darken the sky. Yes, you can dance to this, cry, drink and smash the goddamn State t ... read more >

Disc Quantity: 1
Release date: 2020-09-03
Item # : 541532
Availability : 2/3 WEEKS, NOT IN STOCK

Format : LP
[login]
CLEMENT, IAN
SEE ME IN SYNCHRONICITY (LP) NEW
DOX

Sophomore solo album See Me in Synchronicity by Wallace Vanborn front man Ian Clement. Going into the new year, Ian Clement can breathe a sigh of relief. While Wallace Vanborn's recently released 4th album is garnering high praise from supporters and critics alike, Ian's solo career is also back on track with his second album See Me in Synchron ... read more >

Disc Quantity: 1
Release date: 2020-10-02
Item # : 539970
Availability : 2/3 WEEKS, NOT IN STOCK

Format : LP
[login]
OI POLLOI
PIGS FOR SLAUGHTER (LP) NEW
STEP ONE

20 Years of Anarcho Punk Chaos!...17 tracks remastered and put onto 12" vinyl for the first time..All the original artwork plus brand new and extensive sleeve notes by Deek and artwork on the printed inner bag..

Disc Quantity: 1
Release date: 2021-02-01
Item # : 539277
Availability : 2/3 WEEKS, NOT IN STOCK

Format : LP
[login]