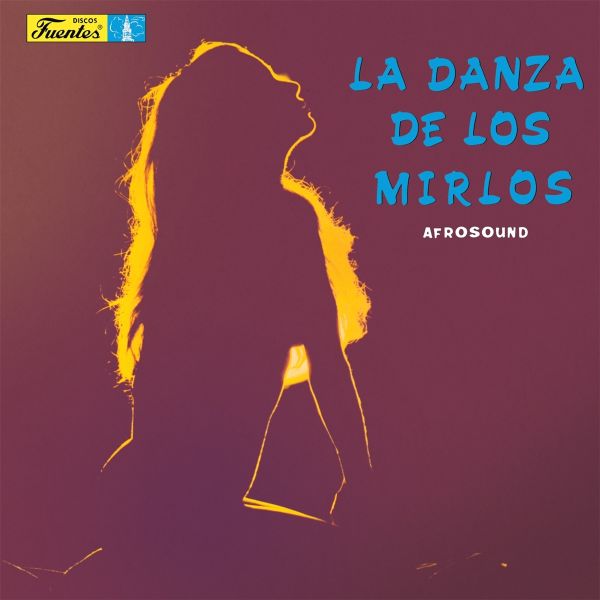 1 - AFROSOUND - LA DANZE DE LOS MIRLOS - (LP)
VAMPISOUL

Afrosounds mission was to emulate the guitar-heavy tropical sounds emanating from Peru and Ecuador atthe time. To add to the hippie vibe, there were plenty of whacky improvised vocal asides (called inspiraciones), plus custom fuzz, wah-wah, flange and echo effects boxes for the guitar and keyboards. A barrage of odd sounding synths, drum machines and other electronic flourishes were also sprinkled in to spice up the proceedings. The dozen tracks on Afrosounds debut long play make for a surprisingly diverse palette from which theseColombian musicians painted their daring portrait of Peruvian cumbia, returning the favor in bold colors that still resonate almost 50 years later. "La danza de los mirlos" kicks off with most famous Afrosound hit of all, Caliventura, a genius blend of funk and cumbia. Also, there are several covers including various Colombian costeno classics, a groove oriented son montuno / cumbia hybrid, Frukos bomba-funk ditty El chorrillo, the melancholic psychedelic cumbia Esperando por ti and the rocking cumbia andina gem Cabeza de chorlito. This lovingly restored reissue features the artwork for the Peruvian edition, which was licensed and issued by Limas El Virrey label in 1974.

TRACKLISTING: 01. Caliventura 02. En La Espesura Del Monte 03. El Forastero 04. Chorrillo 05. Esperando Por Ti 06. La Cancion Del Viajero 07. Sabor Navideno 08. La Danza De Lor Mirlos 09. Rio Magdalena 10. Cachucha Bacana 11. Cabeza De Chorlito 12. La Sirena

People who bought this item also bought ALKERDEEL, SCIENTIST, SCHNITZLER, CONRAD, WHATITDO ARCHIVE GROUP, ...

Format: LP

Disc Quantity: 1
Release date: 09-04-2021
Item # : 547323
Availability: IN STOCK

[login]