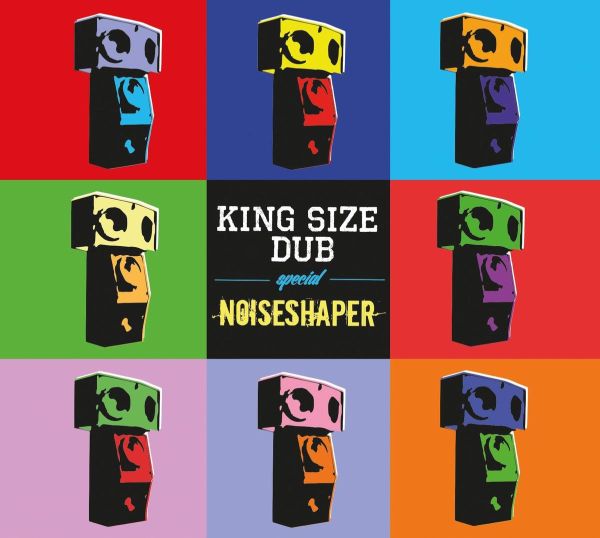 1 - VARIOUS (NOISESHAPER) - KING SIZE DUB SPECIAL - (CD)
ECHO BEACH

The sound company operating under the projectname "Noiseshaper" is poised to release theKING SIZE DUB - special - album into recordshops worldwide.The band received great acclaim for their firstalbums, which were released on the legendaryand infamous Rockers Hifi label DifferentDrummer. They later became celebrated fortheir musical contribution to the US televisionseries CSI: Miami. The Viennese coffeetable boysAxel Hirn und Florian Fleischmann achieved cultstatus with their 12-inch single "The OnlyRedeemer", which was later released in the USby Quango (Island Records /Palm Pictures) andfast became a permanent fixture on the playlistsof the best and most popular DJs in Berlin,Vienna, Tokyo, Paris, London and New York. Thenext dancefloor filler followed with "All A Dem ADo", sung by Juggla, which was the bands firstrelease to get heavy rotation on many Europeanand US radio stations. Next up were remixes byand for heavyweights such as Sly & Robbie,Outkast, Seven Dub and Carl Douglas.Noiseshapers defining sound has been distilledand condensed an utterly distinctive blend of"housey downbeats with a fat reggae flavour"has brought the Noiseshapers internationalacclaim and popularity.The KING SIZE DUB Special is the essential ofwhat NOISESHAPER has ever done and isanother impressive display of how a musicalstyle has progressed. Dub as a style with all itsreference points between commerce andinnovation ! 15 pounding dub flavour tunes allare best for bringing the dancefloors of the dubuniverse to boiling point. Heavy bass for heavydancing!The KING SIZE DUB special is the ultimativerelase for the ultimative price in the king sizedub serie.!

People who bought this item also bought VAN GIERSBERGEN, ANNEKE, LEFT LANE CRUISER, MOLLAND, JOEY -'S BADFINGER-, BEASTO BLANCO, ...

Format: CD

Disc Quantity: 1
Release date: 31-05-2019
Item # : 527072
Availability: 2/3 WEEKS, NOT IN STOCK

[login]