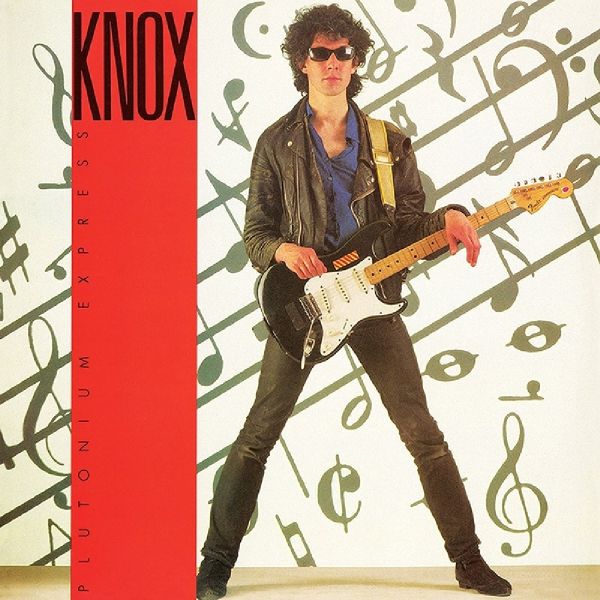 1 - KNOX - PLUTONIUM EXPRESS - DELUXE EDITION - (CD)
CLEOPATRA

A super deluxe reissue of the one and only solo album from Knox, the legendary founder, voice and main songwriter of UK punk pioneers The Vibrators, originally released in 1983!Includes the entire album plus rare single only tracks and an entire second disc of vintage rare and unreleased live recordings by The Vibrators!

TRACKLISTING: 01. Goin' Uptown 02. Street Heat 03. Shoot Shoot 04. Plutonium Express 05. One Time 06. Lucy's Cryin' Again 07. Love Is Burning 08. Last Broken Heart 09. Dream Factory 10. Tired Of Living With You 11. She's So Good Looking (bonus Track) 12. Sister Suzie (bonus Track) 13. Eye Witness (bonus Track) 14. Sexy Bitch (bonus Track) 15. Gigolo Aunt (bonus Track) 16. Alligator Man (bonus Track) 17. Troops Of Tomorrow (bonus Track) DISC #2: 01. Disco In Mosco 02. Rip Up The City 03. Amphetamine Blue 04. Yeh, Yeh, Yeh 05. Wolfman Howl 06. Automatic Lover 07. Whips & Furs 08. Mx America 09. Baby Blue Eyes 10. Amphetamine Blue 11. Flying Home 12. Baby Baby 13. Troops Of Tomorrow 14. Fall In Love 15. Sweet Sweet Heart 16. London Girls 17. Wrecked On You 18. Bad Time 19. Yeah Yeah Yeah 20. Judy Says 21. I'm Talking About You

People who bought this item also bought BLAGGERS I.T.A., MARY ONETTES, THE, COLOUR HAZE, OI POLLOI/TOKIK EPHEX, ...

Format: CD

Disc Quantity: 2
Release date: 09-06-2017
Item # : 502836
Availability: IN STOCK

[login]