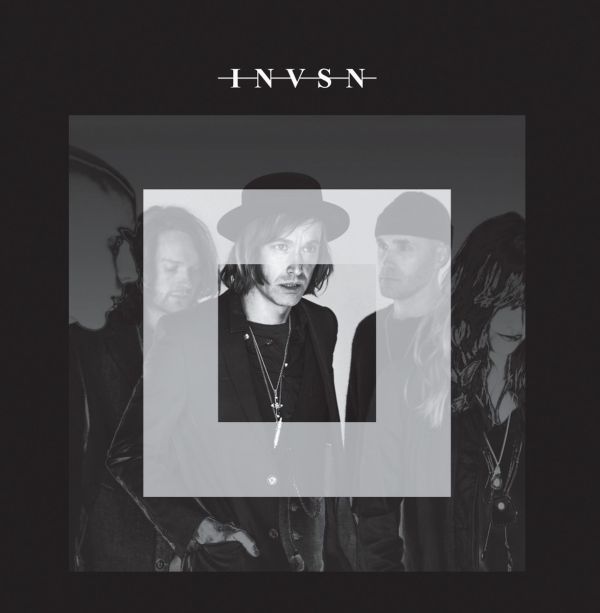 1 - INVSN - INVSN - (CD)
UNTER SCHAFEN

INVSN (Pronounced "Invasion") is the music project of Swedish Punk rock musician Dennis Lyxzen. In contrast to hisother projects, Refused and The (International) Noise Conspiracy, this started out as a solo career and much morefolkish and softer than his prior music endeavors.History: The band was previously called the Lost Patrol Band; however, the name was changed to Invasionen becausethe American group, The Lost Patrol holds the North American trademark on the name. As the name changed, so didthe music, and the band started to write in Swedish. 1999, Lyxzen put together a release titled "Songs in the Key ofResistance" which was written in the political vein that Lyxzen's fans best know him for. The album received mixedreactions. Critics often blasted the album for straying from its creator's punk roots, while others were impressed byLyxzen's ability to diversify his musical output. The Lost Patrol returned in 2003 with "Songs about Running Away".According to Lyxzen, the album had been supposed to be just as subversive and political as his previous album, yetdue to relationship problems, it ended up being an emotional outburst. Guests such as David Sandstrom (Refused),Stefan Granberg (Randy) and Lisa Miskovsky helped to make this album one of Lyxzen's most experimental. In 2005,Burning Heart Records reported that The Lost Patrol had grown from Lyxzen's solo project into a full-fledged band.This is reflected in the title of the 2005 album The Lost Patrol Band. The album also represents a further change instyle, this time encompassing the upbeat sounds of 1970s/'80s punk and power pop. In 2010, the release of "HelaVarlden Brinner" marked their first release under the name Invasionen. "Hela Varlden Brinner" was released underDennis's own label, Ny Vag.

TRACKLISTING: 01. #61 02. Down In The Shadows 03. The Promise 04. God Has Left Us Stranded 05. Vasterbotten 06. Our Blood 07. Interitance 08. Its All Coming Back 09. Distorted Heartbeat 10. Hate

People who bought this item also bought MOVEMENT, THE, GOOD RIDDANCE, BUTZMANN/KAPIELSKI, DEATH BY STEREO, ...

Format: CD

Disc Quantity: 1
Release date: 30-05-2014
Item # : 463763
Availability: IN STOCK

[login]