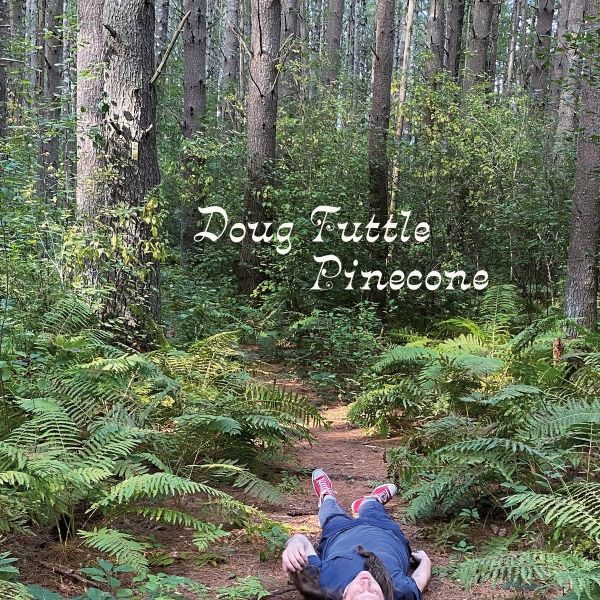 1 - TUTTLE, DOUG - PINECONE - (12")
WILD HONEY

Throughout the harrowed edges of the 2020 pandemic, Doug Tuttles Pinecone EP was born from hours spent whilingaway the time in an ever-increasing apprehension. As the uncertain landscape outside frayed and unraveled, Tuttleturned his task towards songwriting constructed around stripped-down melodies and simple, self-soothing repetition. Likea half-recalled tune that sticks in your head or a mantra meant to focus the mind, each of these five songs is steeped inthe nostalgic remembrance of better times set against a wobbling, unreliable reality.At times adrift in cyclical jangly pop as on "Lead Mask," shimmering, affected piano and sun-blistered guitar as on thehook-y "Weak Ends," or thoroughly steeped in wavering, grief-laden guitar slide as on "Darkness Under Blight," PineconeEP feels comfortably well-worn from back and forth pacing, or rubbed smooth like a worry-stone carried in the pocket.Guitarist, vocalist, producer, and songwriter Doug Tuttle's first band, Mmoss, was a deeply psychedelic project and whenit split, Tuttle shifted musical gears. Recording in a home studio, Tuttle made records using various folk/rock, psych, andclassic rock elements; his first two were lo-fi takes on melancholy psych pop that featured his buzzing guitar and mournfulvocals. By the time of 2017's Peace Potato though, he'd switched gears and began crafting mid-fi versions of mainstream'70s rock that wouldn't sound out of place next to Tom Petty on a playlist.

TRACKLISTING: 01. Bruised And Bothered 02. Lead Mask 03. Darkness Under Blight 04. Liber Gold 05. Weak Ends

People who bought this item also bought VARIOUS (ROCKS IN YOUR HEAD), TEENAGE BOTTLEROCKET, VARIOUS, DIRTIEST, THE, ...

Format: 12"

Disc Quantity: 1
Release date: 07-07-2021
Item # : 549887
Availability: IN STOCK

[login]