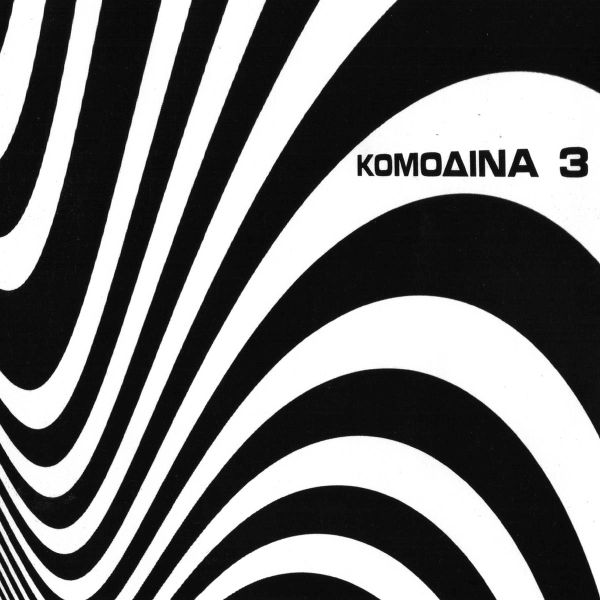 1 - KOMODINA 3 - KOMODINA 3 - (LP)
SLOVENLY

What we have here is the disastrous, teethgrinding missing link between The Penetrators "Kings of Basement Rock" LP, The Rip Offs uberclassic "Got A Record," and whatever other garage punk shit youre listening to now, like if WAU Y LOS ARRRGHS!!! were covering the Killed By Death catalog instead of Back From The Grave. Komodina 3 is a budgetrock anomaly recorded in radically separated stereophonic sound. Ridiculous dumpster drums augmented by a childish assortment of cheap shaking devices, cheesy Farfisa Compact organ just the way we like it, guitars thatll have you reaching for your itchpowder, and juvenileA.D.D. vocals (sung entirely in Greek!) that numb your cerebellum like the earliest SPITS recordings. Lets go back. How far back? Back to 2005, in Thessaloniki, Greece. A crew of degenerates called KOMODINA 3 records an album, makes 80 compact disc copies, handdelivers them to some local kooksand then decide to not drive to their only show because its too cold out (They never played live once. No joke). Fast forward to 2012. Slovenly Greek godz BAZOOKA and GAY ANNIVERSARY are touring Europe with Slovenly owner Pete Menchetti in tow, play him a pirated copy of said disc in the van, and that is IT! Itis now with dubious enthusiasm that we present this mysterious Greek freek punk rock beater officially, and on wax for the first time ever.

People who bought this item also bought GOSPEL SWINGERS, OKMONIKS, MCPHERSON, JD, BEEN OBSCENE, ...

Format: LP

Disc Quantity: 1
Release date: 13-05-2013
Item # : 442379
Availability: IN STOCK

[login]