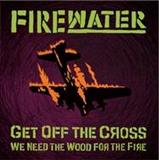 1 - FIREWATER - GET OFF THE CROSS... - (LP)
CHECKERED PAST

Limited 20th Anniversary Edition on transparent purple vinyl! First-ever Vinyl Release. Featuring new handmade Cover Art by Tod A Inkl. Printed Inner Sleeve with complete Lyrics!

TRACKLISTING: 01. Some Strange Reaction 02. Bourbon And Division 03. Refinery 04. When I Burn This Place Down 05. The Drunken Jew 06. The Circus 07. I Am The Rain 08. One Of Those 09. Snale-eyes And Boxcars 10. Mr. Cardiac 11. Hold On, Slow John 12. Balalaika

People who bought this item also bought MINISTRY, IGGY & THE STOOGES, HORRORPOPS, ...

Format: LP

Disc Quantity: 1
Release date: 25-08-2017
Item # : 505047
Availability: IN STOCK

[login]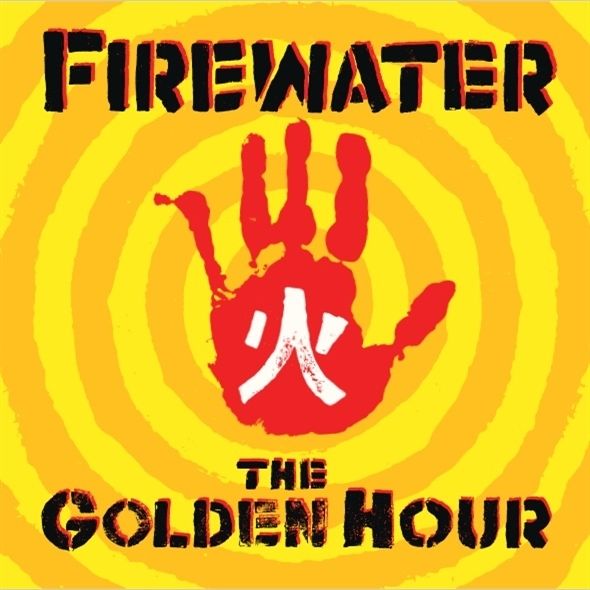 2 - FIREWATER - THE GOLDEN HOUR - (LP)
LONESTAR

Fronted by ex. Cop Shoot Cop bassist Tod Ashley, New York's Firewater deliver a stripped-down, barbed-wire laced record from the self-proclaimed "wedding band gone wrong". Led by Tod Ashley's dark, guttural vocals, Firewater covers the gamut, from Klezmer and Vaudeville, to post-punk and pop-rock, creating a rock 'n' roll cabaret act that is as dark and disturbed as it is fun and entertaining. Firewater drummer Tamir Muskat (of Balkan Beat Box) produced, mixed and played on the album, along with a strange cast of characters from 5 different countries. Tod tells the story of the trip in a short video, which includes footage from his travels. He also chronicled his experiences on his travel blog, Postcards from the Other Side of the World.All this makes for a fine and interesting story. But at the end of the day, man oh man, this record is a non-stop party. Sweaty, pissed off and joyous.Originally released on CD in 2008 and now on vinyl for the first time! Remastered for the vinyl release.

TRACKLISTING: 01. Borneo 3:35 02. This Is My Life 3:42 03. Some Kind Of Kindness 4:00 04. Six Forty-five 5:04 05. A Place Not So Unkind 4:11 06. Paradise 4:05 07. Banghra Bros 2:39 08. Electric City 4:22 09. Hey Clown 3:36 10. Already Gone 3:30 11. Feels Like The End Of The World 4:20 12. Weird To Be Back 3:49 13. Three Legged Dog 2:52

People who bought this item also bought RAWSIDE, 100 KILO HERZ, HAMBURG SPINNERS, COLOUR HAZE, ...

Format: LP

Disc Quantity: 1
Release date: 04-06-2021
Item # : 548746
Availability: IN STOCK

[login]