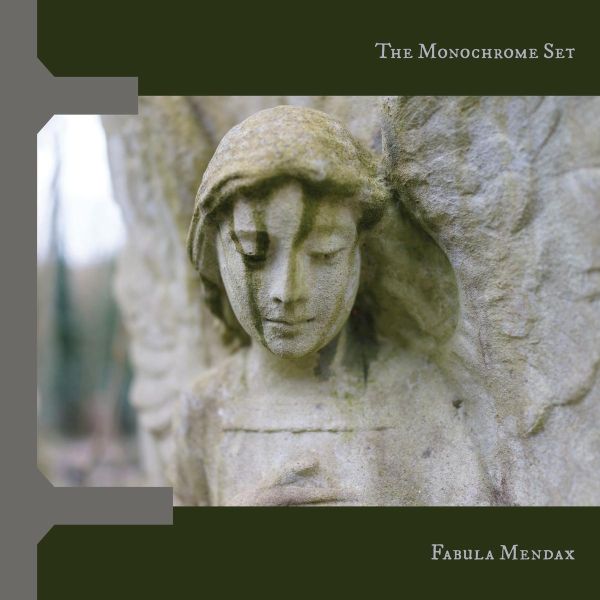 1 - MONOCHROME SET, THE - FABULA MENDAX - (CD)
TAPETE

"Fabula Mendax" is based on manuscripts written in the 15th Century by Armande de Pange, a companion of Jehanne dArc (Joan of Arc).Follow Armande as she flees her unhinged family, only to be caught up in the chaos of The Hundred Years War. She encounters and trails the enigmatic Joan, later becoming a part of her expanding group of followers. As they travel west into the war zone of Northern France, they meet a motley medley of scheming noblewomen, bellicose knights, nefarious bishops, and assorted rotters, rogues and renegades.This is The Monochrome Set at its most ornate, and, much like Joan of Arcs ensemble, features a myriad of fiddlers, pluckers, beaters, tinklers and wailers, surrounding a central core of notorious crackpots.The hauntingly melodic pop harks back to the early TMS period of "Eine Symphonie Des Grauens", but is now complemented by a (periodically unemployed) vampires orchestra, whose cha-cha-charnel chiming careens into carnal rhyming chanting, while saints and demons trip lightly across the slick red fields of liberty.As with all TMS albums, "Fabula Mendax" is at once accessible and arcane, upbeat and dark, lush and spare, and with lyrics that as ever remain tantalisingly opaque.

TRACKLISTING: 01. Rest, Unquiet Spirit 02. Throw It Out The Window 03. My Little Reliquary 04. Eux Tous 05. Darkly Sly 06. Summer Of The Demon 07. I Can't Sleep 08. Come To Me, Oh, My Beautiful 09. Sliding Icicle 10. La Chanson De La Pucelle

People who bought this item also bought GOVERNMENT ISSUE, STAR CLUB WEST, 30.000 MONKIES, LEAETHER STRIP, ...

Format: CD

Disc Quantity: 1
Release date: 27-09-2019
Item # : 534988
Availability: IN STOCK

[login]