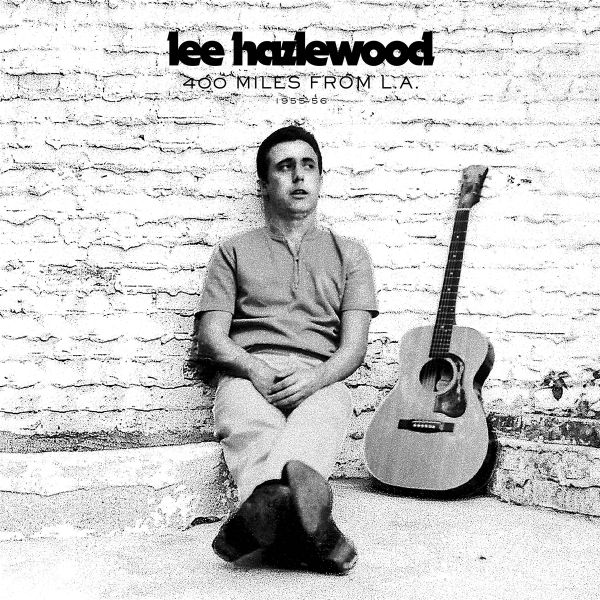 1 - HAZLEWOOD, LEE - 400 MILES FROM L.A. 1955-56 - (CD)
LIGHT I/T ATTIC

Tracks mastered from original Viv Records analog tapesFeaturing many previously unreleased compositions and an early draft of Trouble Is A Lonesome TownLiner notes by Hunter Lea with an interview from John DixonIncludes archival photos and ephemeraPhoenix, Arizona 1955... a twenty-five year old disc jockey and fledgling songwriter, Lee Hazlewood, is trying to break into the music industry. He takes Greyhound bus trips to Los Angeles to pitch songs, only to be rejected each time. Undeterred, Lee starts a record label called Viv Records. Running the label out of his house, Lee finds the artists, writes the songs, produces the sessions, arranges the pressings of the records and handles distribution. Recently discovered tapes in the Viv Records archive yielded an unbelievable find, the earliest known recordings of Hazlewood singing his songs. Lee's first demo! The mysterious and bountiful tapes featured Lee singing early unheard compositions and a complete first draft of his Trouble Is A Lonesome Town song cycle that would become his first official solo album in 1963.

TRACKLISTING: 01. Cross Country Bus 02. The Woman I Love 03. Five Thousand And One 04. Lonesome Day 05. A Lady Called Blues 06. Five More Miles To Folsom 07. Fort Worth 08. The Old Man And His Guitar 09. Peculiar Guy 10. Long Black Train 11. I Guess Its Love 12. Its An Actuality 13. Buying On Time 14. The Country Bus Tune 15. Long Black Train 16. Run Boy Run 17. Big Joe Slade 18. Son Of A Gun 19. Georgia Chain Gang 20. Look At That Woman 21. Peculiar Guy 22. The Railroad Song 23. Six Feet Of Chain 24. Trouble Is A Lonesome Town

People who bought this item also bought 30.000 MONKIES, FIFTH ALLIANCE, THE, STONE, SLY, VARIOUS, ...

Format: CD

Disc Quantity: 1
Release date: 13-09-2019
Item # : 534887
Availability: IN STOCK

[login]