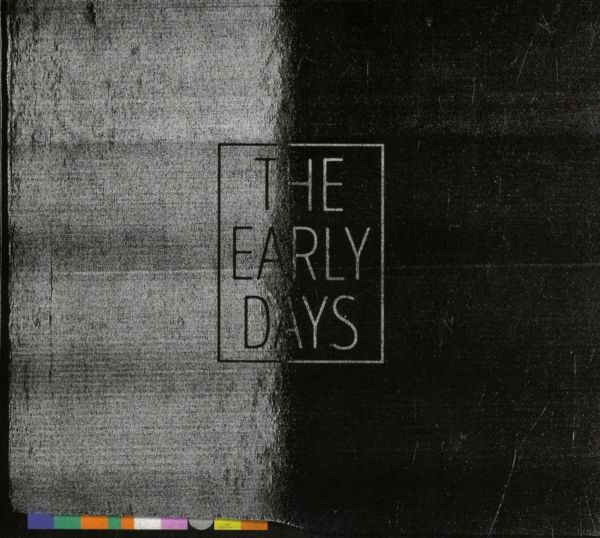 1 - VARIOUS - EARLY DAYS, THE (POST PUNK, NEW WAVE, BRIT POP &.. - (CD)
UNTER SCHAFEN

Let's dance to Joy Division. Indeed! The King Kong Kicks - DJ-Crew rewind to the 80's, press the play button andcompile the re-discovery. Tracks, which joined us through big times, gently summarized in a new tension field,without loosing the juvenile eccentricity."The Early Days" is written on the wrapper, which could hardly be more up-to-date. 8-hole docs and rivet belts gowell these days and so do "The Early Days" dance nights, which for 3 years aside the big monkey euphorically,confidently move through the clubs, rather visited by the hip kids than the over 30 brit popper.The tracklisting spans from the old heroes The Cure, Joy Division or Bauhaus, features gems from Chrome, Wire orThe Chameleons and ends with the newer adepts like The Foals or Crystal Castles.

TRACKLISTING: 01. Joy Division ,transmission" 02. The Cure ,jumping Someone Else's Train" 03. The Bravery ,an Honest Mistake, 04. Foals ,two Steps Twice" 05. Ideal "blaue Augen" 06. Profil "bern" 07. Martha & The Muffins ,echo Beach" 08. Pixies,wheres My Mind" 09. Tuxedomoon ,no Tears" 10. The Faint ,the Geeks Were Right" 11. Editors ,all Sparks". 12. Wire ,outdoor Miner" 13. Uv Pop ,serious" 14. Crystal Castles ,crimewave" 15. The Robocop Kraus ,fake Boys 16. The Jesus And Mary Chain ,some Candy Talking" 17. Bauhaus ,shes In Parties" 18. Ski Patrol ,agent Orange 19. Sad Lovers & Giants ,things We Never Did" 20. Chrome ,in A Dream" 21. The Chameleons ,view From A Hill 22. The Sound "resistance"

People who bought this item also bought OS MUTANTES, PROJECTED, BUCKNOR JR, KING/AFRODISK BEAT 79, HERRMANN, BERNARD, ...

Format: CD

Disc Quantity: 1
Release date: 01-08-2017
Item # : 506471
Availability: IN STOCK

[login]