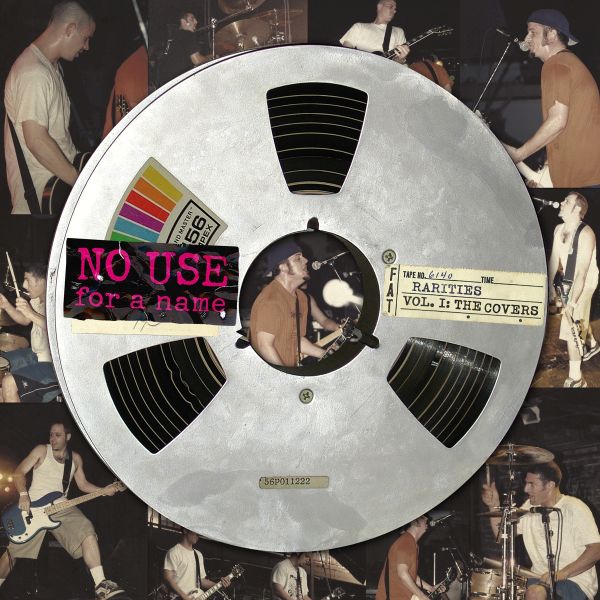 1 - NO USE FOR A NAME - RARITIES VOL. 1: THE COVERS - (CD)
FAT WRECK CHORDS

When it comes to CLASSIC Fat Wreck bands NO USE FOR A NAME certainly need no introduction, but heres the scoop: NO USE FOR A NAME were one of the first bands on Fat Wreck Chords andremain a cornerstone of the label roster. Their unique take on California punk emphasized equally innovative and catchy melody, paired with top-flight musicianship. Despite the tragic passing of singer and songwriter Tony Sly in 2012, their presence can still be felt today, as their influence isevident in the work of many other artists. Over the course of their more than 20 year career, NO USE FOR A NAME amassed an impressive catalog of albums packed with hit songs. From theirdebut Fat release The Daily Grind almost 25 years ago, to their final studio album The Feel Good Record of the Year in 2008, NUFAN has and always will be a Fat Wreck staple. Along with their massive catalog of classic originals, NUFAN has always been keen to a good cover song. You can find a handful of them on various comps, and 2001s Live In A Dive. But there is more... so much more. We have combed through NUFANs entire recording archive to bring you a collection of every non-album cover song ever recorded. Rarities Vol. 1: The Covers has a bunch of tracks the die-hard NUFAN fans will be familiar with, but many more rare tracks which have been buried for decades. From KISS, to THE MISFITS, to DEPECHE MODE, to CHEAP TRICK; NUFAN can put their stamp on just about any genre. They even covered "The Munsters" and "Leverne & Shirley" theme songs. No Shit. Move aside Gimmes, There is a new cover band in town. As the title suggests, stay tuned for the release of Vol. 2 in the near future.

TRACKLISTING: 01. Turning Japanese 02. Hybrid Moments 03. I've Heard 04. Selwyns Got A Problem 05. Enjoy The Silence 06. Badfish 07. Dream Police 08. Fairytale Of New York 09. Making Our Dreams Come True 10. 1945 11. Dont Cry For Me Argentina 12. The Munsters Theme 13. Beth

People who bought this item also bought DIE FORM, ROME, THOR, HOLLAND, JOLIE -& SAMANTHA PARTON-, ...

Format: CD

Disc Quantity: 1
Release date: 18-08-2017
Item # : 505005
Availability: IN STOCK

[login]