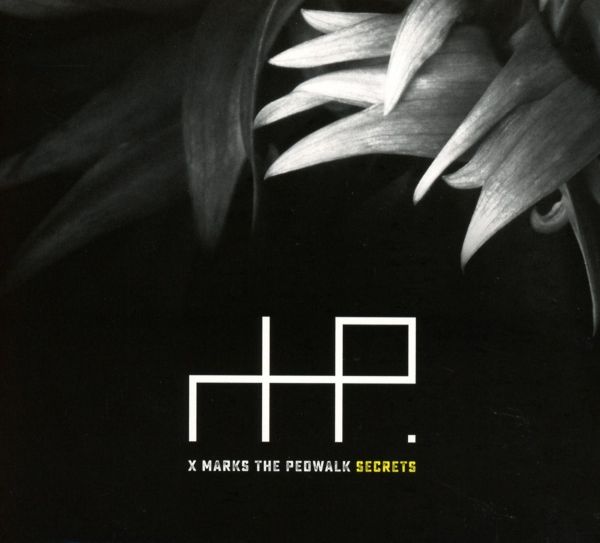 1 - X MARKS THE PEDWALK - SECRETS - (CD)
MESHWORK

Discover your Secrets! We all have secrets: emotions, people and occurrences that change our minds and affect ourthoughts and conducts. They have grown over years and are rooted in the past quite often. What do we reveal about ourpersonality, whom do we give insights, which parts are kept in hiding?SECRETS is album no. 9 of the electronic underground music pioneers X MARKS THE PEDWALK. Mastermind SevrenNi-Arb and singer Estefana produced an emotional and multifarious listening experience again! 9 fascinatingElectro-Tracks are waiting to be discovered. Everyone will find a hidden part of personality in SECRETS! The strong andconcisely sound design on SECRETS is anchored in the past of electronic music and seems to trace the fragile emotionsof SECRETS to its origin. Warm analog synthesizers, pulsating sequencer sounds and powerful rhythms give aretro-touch to the music but keep it new again, modern and unique. Detailed arrangements and creative variety ofsounds are surrounded by catchy melodies and together with the voices of Sevren and Estefana create an intensiveatmosphere.From the driving "Masterpiece " and "Photomatique" to the gloomy melancholic "Ghost" and "Breathe", from the hymnal"One Time" to the monumental "Crankmachine" X MARKS THE PEDWALK spread out their distinctive dramaturgy ofsound - touching und thrilling

TRACKLISTING: 01. Masterpiece 02. Secrets 03. Ghost 04. Sacred 05. Photomatique 06. Breathe 07. Prisoner 08. One Time 09. Crankmachine

People who bought this item also bought VARIOUS, THOR, GERRY & THE HOLOGRAMS, SCHNITZLER, CONRAD, ...

Format: CD

Disc Quantity: 1
Release date: 24-03-2017
Item # : 501286
Availability: IN STOCK

[login]