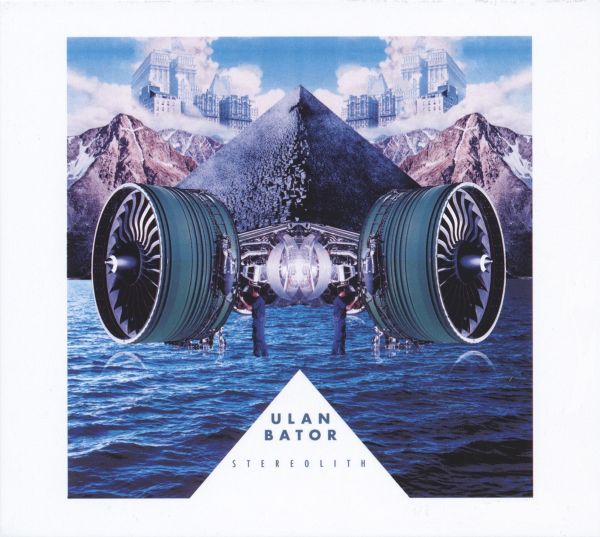 1 - ULAN BATOR - STEREOLITH - (L+C)
BUREAU B

In todays increasingly barren rock and roll landscape, Ulan Bator stand as beacons of explorative songwriting. Formed in Paris in 1993 by Amaury Cambuzat (vocals, guitar and keyboards) and Olivier Manchion (Bass), the bands atmospheric approach to composition has consistently yielded guitar-driven avant-rock at once hypnotic and untamed. And while their sound has developed in a variety of directions - often in relationship to changing line-ups and various collaborations, including with krautrock legends Faust and Swans Michael Gira - Ulan Bators resist simple categorization: kraut-y repetition, post-rock guitar flourishes, kosmische synth work, intimate whispering and pounding drums have all taken an audible lead throughout their now twenty-year career. 2017s Stereolith sees band mainstay and founding member Amaury Cambuzat continuing on in a tradition of experimental rock and roll, currently projected through a contemporary prism of electronics and synthesizers. Written while touring Ulan Bators 2016 album Abracadabra through Italy, Cambuzat pieced together the bands 12th LP on his laptop in various hotel rooms before eventually rerecording individual drum, bass and guitar parts in the studio. The result is a crispness in sound that resists typical psych- and experimental clichs of washed-out und contourless improvisation. But perhaps the most impressive - and surprising - aspect of the album is its epicness. The songs on Stereolith achieve a grand, looming presence despite their relatively short lengths.

TRACKLISTING: 01. On Fire 02. Stereolith 03. Blue Girl 04. Spinach Can 05. Ego Trip 06. Neuneu 07. No Book 08. Icarus 09. Lost 10. Dust

People who bought this item also bought RUBINOOS, THE, REAL MCKENZIES, THE, TEK, DENIZ -& JAMES WILLIAMSON-, PALMER, TRISTON, ...

Format: L+C

Disc Quantity: 2
Release date: 24-02-2017
Item # : 499208
Availability: IN STOCK

[login]