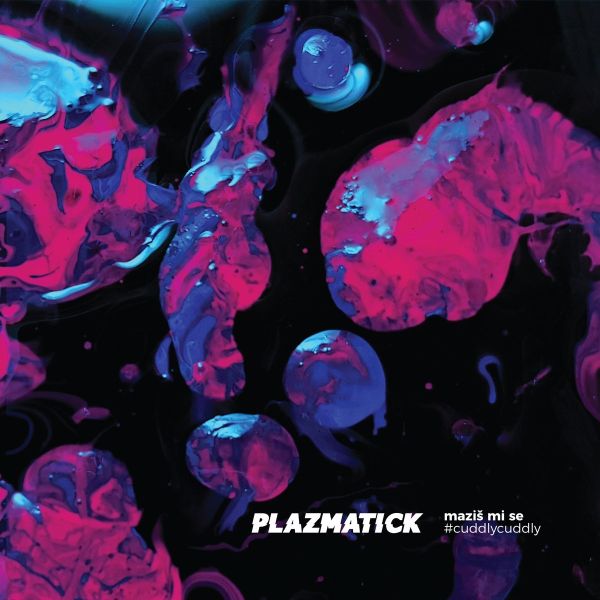 1 - PLAZMATICK - MAZIS MI SE/CUDDLY, CUDDLY - (LP) UPDATED
PDV

Plazmatick is an electronic music producer based in Zagreb, Croatia. Anyone who loves thoughtful, suggestive, and highly cinematic music will have a lot to enjoy.Plazmatick's music can be described in style as an endearing timeless combination of jazz, bass and drum, breaks, nomadic tribal mantras, trip-hop, dubstep, organic and electronic, ambient, and film music. Plazmatick is not just music but a complex mix of theory, activism, urban tribes, zeros and ones, video projection, love and freedom.Mazis mi se / Cuddly, Cuddly is an imaginary soundtrack, an audio catharsis boldly thrown on the urban jungle asphalt, with its main engine of aural and life experiences, gathered during the last two years. This is a melting pot of various influences and cinematic audio highways.Deluxe double vinyl edition of Mazis mi se / Cuddly, Cuddly includes Plazmatick's previous album Hrdava vremena / Rusty Times.FFO: GoGo Penguin, Sophia Loizou, Rival Consoles, Clint Mansell, Dub Panda

TRACKLISTING: 01. Neonpunk 02. Mazis Mi Se 03. Postkonzumerizam 04. Ne Dam Vjetru Da Te Dira 05. Kinki 06. Magla 07. Samuraj 08. Supernova 09. Stari Se 10. Hrdava Vremena 11. Nocna Aleja Bologne 12. Ostani Doma 13. Distopija 14. Dim 15. Horizont 16. A Poslije...



Format: LP

Disc Quantity: 2
Release date: 13-11-2020
Item # : 544321
Availability: IN STOCK

[login]