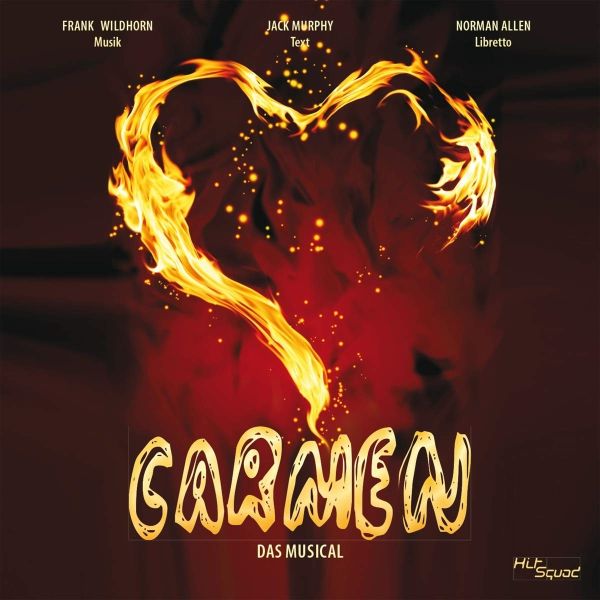 1 - GOMES/SEIBERT/FILIPCIC/STANKE/ANTONI - CARMEN-THE MUSICAL - (CD)
HITSQUAD

This Broadway-style contemporary Carmen puts Merimee's classic characters in an exciting new environment of gypsysingers, deadly knife throwers, and the corrupt police trying to keep them at bay. At the center of the plot is the lovetriangle between the fiery Carmen, the loyal Jose and his beloved fiance Katarina. When the evil deeds of powerfulmen are exposed, this unlikely trio joins together to win the day, and Carmen herself brings the ultimate sacrifice forlove.Carmen, who was played in Prague for more than 10 years, has been recorded in German by some of the favoritesingers of the author Frank Wildhorn.He has had so many musical adventures with Lisa Antoni, Carin Filipcic, Mark Seibert and Patrick Stanke, and with thewonderful Ana Milva Gomes a musical dream has come true!

TRACKLISTING: 01. Ouverture 02. Das Schicksalsrad 03. Dein Herzschlag 04. Die Absolute Frau 05. Wir Tanzen Allein 06. Eine Frau So Wie Sie 07. Der Gang Einer Frau 08. Du Gehorst Zu Mir 09. Der Ehrenhafte Mann 10. War Ich Frei 11. Sankt Theresa 12. Furchte Dich 13. Viva!



Format: CD

Disc Quantity: 1
Release date: 26-07-2019
Item # : 535135
Availability: IN STOCK

[login]