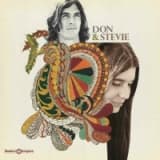 1 - DON & STEVIE - DON & STEVIE - (LP)
FINDERS KEEPERS

Lost love songs and self-pressed pop acetates by this previously unheard Californian folk duo from beneath the shadows of the Hollywood Hills. These recordings of unreleased and unknown American acidic folk and acoustic pop were made in the late 60s by husband and wife duo Don & Stevie Gere. For over 40 years they've sat untouched and unplayed in a box of unmarked studio tapes at their family home in Los Angeles. As original pop songs and guitar based arrangements from the man who made the stoner psych soundtrack for cult movie Werewolves On Wheels, these rescued one-off pressings were sung in harmony with his teenage sweetheart and lifelong partner, Stevie Howard, recorded at LA based walk-in studio sessions.

TRACKLISTING: 01. American Lullaby 02. Live Our Life 03. Sweet Sugar 04. Talked About World 05. Keep An Eye On You 06. Another Blue Day 07. What Do You Think Of Me 08. Kindly 09. Tell Me Now 10. I've Been Wrong 11. Laying By The Riverside

People who bought this item also bought CHERRY CHOKE, BAMBI KINO, BERRY, CHUCK, MCTELL, BLIND WILLIE, ...

Format: LP

Disc Quantity: 1
Release date: 15-07-2013
Item # : 444026
Availability: IN STOCK

[login]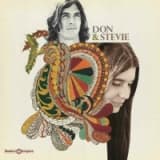 2 - DON & STEVIE - DON & STEVIE - (CD)
FINDERS KEEPERS

Lost love songs and self-pressed pop acetates by this previously unheard Californian folk duo from beneath the shadows of the Hollywood Hills. These recordings of unreleased and unknown American acidic folk and acoustic pop were made in the late 60s by husband and wife duo Don & Stevie Gere. For over 40 years they've sat untouched and unplayed in a box of unmarked studio tapes at their family home in Los Angeles. As original pop songs and guitar based arrangements from the man who made the stoner psych soundtrack for cult movie Werewolves On Wheels, these rescued one-off pressings were sung in harmony with his teenage sweetheart and lifelong partner, Stevie Howard, recorded at LA based walk-in studio sessions.

TRACKLISTING: 01. American Lullaby 02. Live Our Life 03. Sweet Sugar 04. Talked About World 05. Keep An Eye On You 06. Another Blue Day 07. What Do You Think Of Me 08. Kindly 09. Tell Me Now 10. I've Been Wrong 11. Laying By The Riverside



Format: CD

Disc Quantity: 1
Release date: 15-08-2013
Item # : 444027
Availability: IN STOCK

[login]