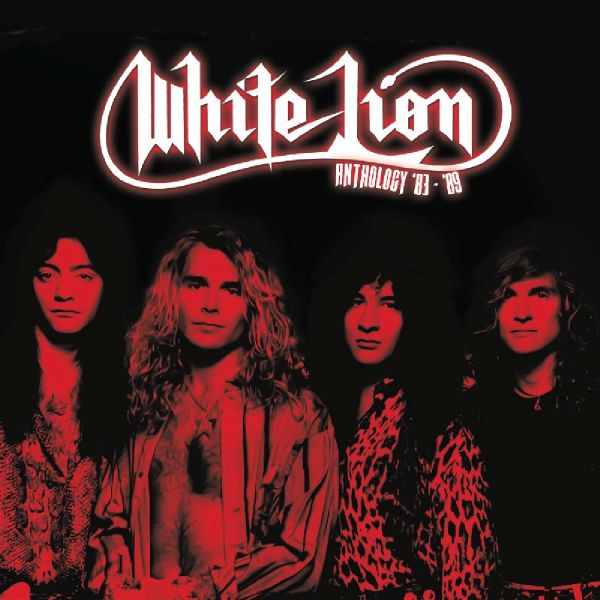 1 - WHITE LION - ANTHOLOGY 83-89 - (CD)
DEADLINE

Deluxe 2CD digipak of rare gems from the early years of blockbuster metal outfit, White Lion - compiled by frontman Mike Tramp! Features the original studio versions of "Wait," "When The Children Cry" and "Lady Of The Valley" which were later re-recorded for the bands monster major label debut, Pride!Also includes rare, high quality studio demos of tracks from Mane Attraction and Big Game, including songs that didnt make the final cut of those albums!

TRACKLISTING: 01. Hungry 02. Lady Of The Valley 03. Wait 04. All Join Our Hands 05. Tell Me 06. Say Goodbye 07. When The Children Cry 08. Little Fighter 09. If My Mind Is Evil 10. Living On The Edge 11. Cherokee 12. Cry For Freedom 13. How Does It Feel 14. The Road To Valhalla 15. Early Warning DISC #2: 01. Lights And Thunder 02. Back On The Streets 03. Love Dont Come Easy 04. Out With The Boys 05. Its Over 06. Youre All I Need 07. Broken Heart 08. Till Death Do Us Part 09. Farewell To You 10. Deep In Love With You 11. Two People 12. Rock You Tonight 13. Evil Angels 14. Ride Through The Storm 15. We Rock All Night

People who bought this item also bought CLUSTER, VARIOUS (PSYCH TRIBUTE TO THE ROLLING STONES), VARIOUS (PINK FLOYD TRIBUTE), RAMONE, JOHNNY, ...

Format: CD

Disc Quantity: 2
Release date: 03-02-2015
Item # : 471713
Availability: IN STOCK

[login]
2 - WHITE LION - FIGHT TO SURVIVE - (CD)
DEADLINE

A special limited edition digipak reissue of the album that should have been White Lions 1985 major label debut, Fight To Survive!Features tracks that would soon become White Lion fan favorites such as "Cherokee," "El Salvador," and "Road To Valhalla" PLUS 7 bonus live tracks

TRACKLISTING: 01. Broken Heart 02. Cherokee 03. Fight To Survive 04. Where Do We Run 05. In The City 06. All The Fallen Men 07. All Burn In Hell 08. Kid Of 1000 Faces 09. El Salvador 10. Road To Valhalla 11. Hungry 12. Dont Give Up 13. Lonely Nights 14. Sweet Little Lovin 15. Broken Heart 16. Fight To Survive 17. Tell Me



Format: CD

Disc Quantity: 1
Release date: 31-03-2015
Item # : 473788
Availability: IN STOCK

[login]